The Fantasy Football Impact of Cam Newton to Patriots
Credit:
Getty Images. Pictured: Julian Edelman, Sony Michel
Chris Raybon and Sean Koerner analyze how Cam Newton's arrival in New England could impact his and his new teammates' fantasy football outlooks.
Cam Newton to New England is already impacting the Patriots' 2020 odds. But how does his signing affect his and his new teammates' fantasy football outlooks?
Two of our expert rankers — Chris Raybon and Sean Koerner — analyze the fantasy fit for Newton and how him potentially starting would impact their projections for Julian Edelman, James White and more Patriots players.
Chris Raybon
Cam to the Pats will be fun, but how much he impacts rankings of his Patriots teammates, and where he ranks among other QBs, depends on whether he is the Week 1 starter and whether he is healthy — and still capable and willing — to be the quarterback he was prior to 2019 as a runner.
Here's how different a player Cam was in 2019 according to his scramble and designed run rates (via Pro Football Focus):
Cam in 2019: 96 dropbacks, 1 scramble (1.0%/DB), 5 designed runs (5.2%/DB)
Cam in 2018: 531 dropbacks, 27 scrambles (5.1%/DB), 74 designed runs (13.9%/DB)
In 116 pre- and regular-season dropbacks, Jarrett Stidham scrambled 9.9% of the time and had only two designed runs, both kneel downs, according to PFF.
If Cam starts and is pre-2019 Cam, there could be fewer rushing attempts — especially near the goal line — and targets to go around. He did make strides as a passer in 2018 under Norv Turner, but I'm not sure how much more efficient we can really expect him to be than Stidham, so a pre-2019 Cam would still be a small bump down in targets for the pass-catchers and a more significant bump down in rushing touchdowns for the RBs.
The 2019 version of Cam wouldn't have much of an impact on my projections relative to Stidham.
The key is if Cam enters the year as the clear-cut starter. In that case, he would have QB1 upside based on the possibility that we get pre-2019 Cam, or at least something in between pre-2019 Cam and last year's version. Prior to 2019, he finished outside the top eight in per-game QB fantasy scoring once, and even then, he placed 14th.
Beyond the early rounds, it's all about upside, and rushing ability is the key factor that gives a QB the ability to outproduce his average draft position (ADP).
Assuming Cam enters the season as the starter, he would immediately join Daniel Jones and Joe Burrow as my prime late-round QB targets.
Sean Koerner
Cam's fantasy value shot up with this news. It's not the best landing spot from a fantasy perspective, but he's at least on track to be a starter this season.
My initial projections for him with the Patriots have him slotted as the QB20. His rank will evolve over the next couple of months as we get a better sense of his health and how this offense will look, both of which are still a mystery right now.
As for his new teammates, I have yet to make any changes. That may change once we get more clarity, but I still envision this offense being very conservative in 2020.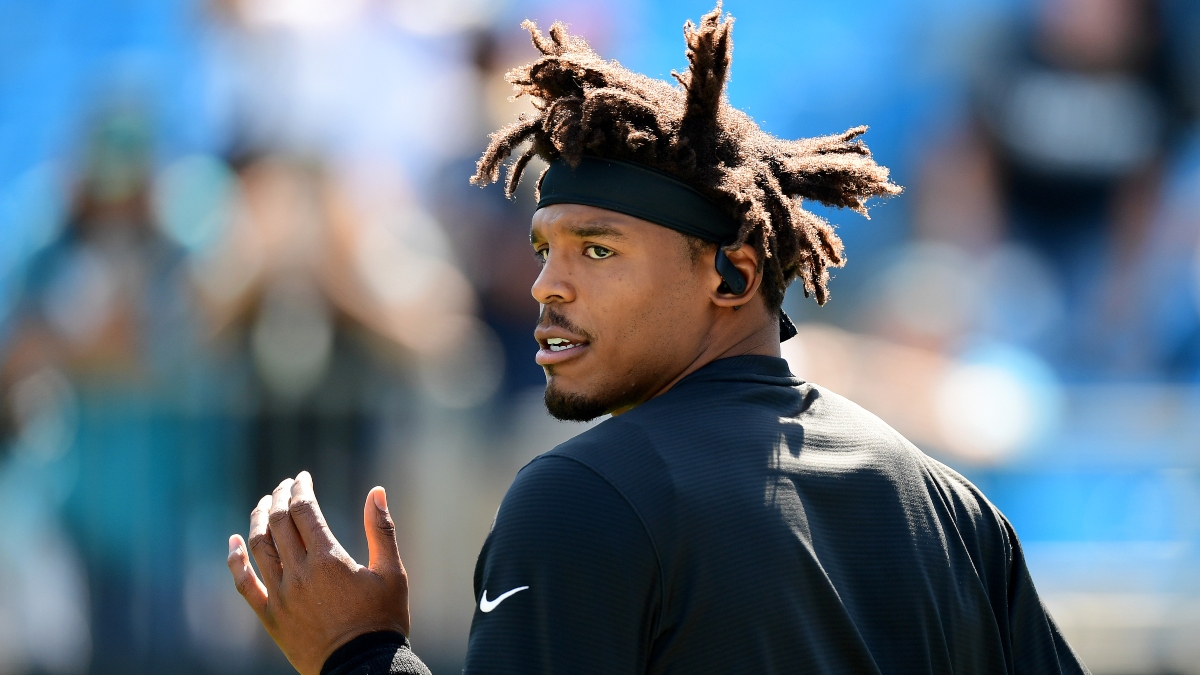 Due to the lack of pass-catching weapons and having one of the best defenses in football, I envision Cam being more of a game manager. It'll be interesting to see how offensive coordinator Josh McDaniels schemes this offense around a mobile QB like Newton — the closest example we may have is the two-game stretch Jacoby Brissett started in 2016.
Usually, I would be worried about a mobile quarterback like Newton hurting the value of a pass-catching back like James White. Newton has never been shy about dumping it off to his RB, though, just ask Christian McCaffrey.
Before CMC, Newton was forced to target backs like Fozzy Whittaker and Mike Tolbert, so I think it's safe to say White is much closer to CMC in terms of talent and should be one of Newton's favorite weapons.
Julian Edelman's value was going to take a hit heading into 2020 either way. He'll be without Tom Brady and should continue to see a decline at 34 years old.
Edelman's two favorite routes are a drag and an out. According to Sports Info Solutions, he ran either a drag or an out on 26.4% of his routes over the past three seasons. I took a look at how Newton has fared on these route types, and it isn't pretty.
Of 39 QBs that have at least 100 attempts of those route types, here's how Newton ranks:
84.0 QBR: 31st
63.7% comp: 32nd
76.1% catchable: 31st
For perspective, Edelman saw 83.8% catchable balls on these routes. He's likely to be the focal point of the offense and see a high number of targets, however, it's fair to worry that Newton's accuracy issues — especially on Edelman's favorite routes — will hurt the WR's overall numbers.
I'll be updating my projections as I spend more time digging into these metrics over the coming weeks.
How would you rate this article?