How Mac Jones Boosts Fantasy Rankings For Damien Harris, James White & Basically Every Patriots Player
Credit:
Kyle Ross/Icon Sportswire via Getty Images. Pictured: Damien Harris, Jakobi Meyers
Damien Harris: From RB27 to RB25. Nelson Agholor: From WR63 to WR57. Jonnu Smith: From TE14 to TE13.
Find out how the Patriots naming Mac Jones their Week 1 starter boosts the fantasy football rankings of our experts.
Sean Koerner — FantasyPros' No. 1 draft ranker of 2019 — breaks down how the Patriots' release of Cam Newton and naming of rookie Mac Jones as their Week 1 starter impacts fantasy rankings for relevant players.
Chris Raybon — the No. 4 in-season ranker of 2019 — also outlines his perspective on the impact below.
---
Sean Koerner's Patriots Fantasy Rankings
Player
Ranking Before
Ranking After
Mac Jones
QB34
QB28
Cam Newton
QB32
QB40
Damien Harris
RB27
RB25
James White
RB47
RB44
Nelson Agholor
WR63
WR57
Jakobi Meyers
WR67
WR60
Kendrick Bourne
WR101
WR82
Jonnu Smith
TE14
TE13
Hunter Henry
TE15
TE14
"After" rankings as of Aug. 31 — find real-time rankings in our 2021 Draft Kit.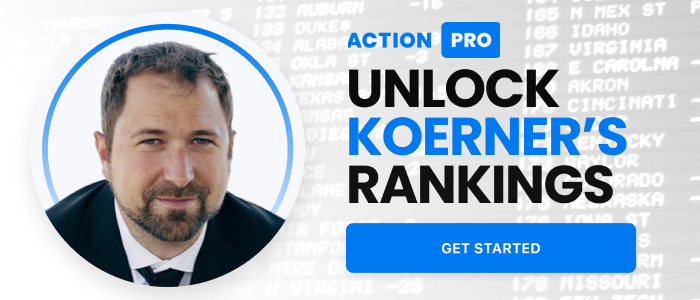 Mac Jones QB34 > QB28
I was projecting Cam Newton and Mac Jones to split starts this season (8.5 games played projection for each). With Newton cut and Mac announced as the Week 1 starter, I am now projecting Jones for 16.3 games played, making him draft-able as a low-end QB2 in 2QB/Superflex formats.
More importantly, Jones raises the value of essentially every other player in this offense.
Cam Newton QB32 > QB40
Newton was an intriguing late-round flier given his QB1/2 upside. However, now that the Patriots cut him, he's un-draftable. There is a chance that he ends up on a team (like Houston?) for which he could start for, but too many things need to line up in order for Newton to be fantasy-relevant again this season.
Damien Harris RB27 > RB25
I wrote this earlier in the offseason:
[Damien] Harris has some sneaky upside if the Pats either trade away Sony Michel and/or announce Mac Jones as the Week 1 starter. The market doesn't appear to be pricing in either scenario, offering Harris closer to his floor.
Then…
Sony Michel was traded to the Rams: ✓
Mac Jones announced as the Week 1 starter: ✓
Harris' stock has shot up over the past couple weeks by these two (predictable) events. He should now be viewed as a low-end RB2 option. His limited usage in the passing game prevents him from having RB1 upside, but he should provide a nice floor in any matchup in which the Patriots are the betting favorite.
James White RB47 > RB44
James White is a PPR-specific back that gets a boost from Mac Jones under center. Cam Newton was more likely to use his legs to escape pressure, as opposed to dumping it off to White. Mac will be more willing to target White which helps raise both his floor and ceiling starting Week 1.
Nelson Agholor WR63 > WR57
Jakobi Meyers WR67 > WR60
Kendrick Bourne WR101 > WR82
Jones elevates all three starting WRs as he should provide the Patriots' passing offense with an extra 30-40 yards per game. He also adds 2.5 passing touchdowns to the Patriots' season-long projection, which also helps elevate all pass catchers.
With the Patriots loaded at tight end, though, none of these WRs will have fantasy value early in the season — there would likely need to be an injury (or two) elsewhere on the offense for any of these WRs to sneak into the WR3/4 range.
Jonnu Smith TE14 > TE13
Hunter Henry TE15 > TE14
Both TEs get a slight boost from Jones starting Week 1. They benefit from the added yards and touchdown upside. We've seen both Smith and Henry's value rise over the past couple weeks due to Vikings TE Irv Smith Jr. and Saints TE Adam Trautman suffering injuries that should sideline them to begin the season.
Jonnu Smith and Henry sort of cannibalize each other's value, but either one will have top 10 value if the other were ever to miss time. Because of this, they both have built-in upside.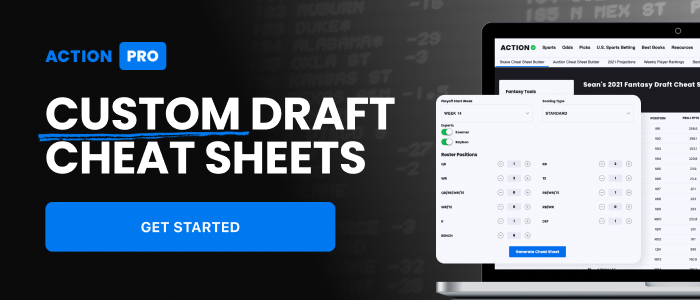 Chris Raybon's Patriots Fantasy Reaction
The Mac Jones era gives the entire Patriots offense a fantasy boost.
In the passing game, Jones is a lock to be better than Cam Newton was last year. In 15 starts, Newton threw just eight touchdowns and averaged a 1970s-esque 177.1 passing yards per game. The rotten aerial attack forced offensive coordinator Josh McDaniels to run at a 51.2% clip.
With Jones at the helm, the Patriots figure to throw at a higher clip — and be more efficient — which increases the sleeper appeal of Jakobi Meyers. The third-year pro is the best bet for weekly consistency in the Pats receiving corps after overcoming his quarterback's limitations to average 5.3 catches for 65.6 yards on 7.3 targets over his final 11 games last season. Jones should be able to effectively distribute the ball to Meyers and tight ends Jonnu Smith and Hunter Henry in the short-to-intermediate area.
I like Meyers as a PPR WR4/5 value who can usually be had outside the top 60 WRs by ADP. Smith and Henry moved up a few spots in my TE ranks to the mid-to-high-end range when I made the switch from Newton to Jones in my model. Nelson Agholor will likely operate mostly on downfield routes, so even though having a more functional QB helps him too, I'm only considering him for best ball rosters.
One specific area in which Jones should pay immediate dividends is the play-action game. Among 40 QBs with at least 35 play-action drop backs, Newton was one of only five who had more interceptions (four) than TDs (three), according to PFF, and he ranked 29th of 40 in play-action yards per attempt (7.8). Jones, meanwhile, ranked in the 95th percentile among the nation's QBs in play-action YPA last season at Alabama, tossing 19 TDs with only two picks. He has also excelled on the play-fake this preseason, going 10-of-12 for 148 yards (12.3 YPA). His 93.7 PFF grade on play-action passes ranks third-best among the 100 QBs who attempted a play-action pass this preseason.
The Pats aren't likely to run more than they pass again this year, but the insertion of Jones also helps raise the value of the New England backfield, namely Damien Harris. With Jones much more likely to hand off than run himself, it opens up the 27.2% share of rushing attempts and 60% share of rushing TDs that Newton hogged last season. Newton's 42 red-zone carries were nearly as much as all Patriots backs combined (51). Harris is also helped by the trade of Sony Michel to the Rams. I have him ranked as a low-end RB2 in standard and half-PPR and he still sneaks inside my top 30 in PPR. With more rushing production being siphoned back to Patriots running backs, it also only increases the deep-sleeper appeal of fourth-round rookie and preseason star Rhamondre Stevenson. He's worthy of a roster stash at RB5 in 12-team or deeper leaves.
As far as Jones himself, I have him ranked as QB30. While I expect him to be an improvement over the ghost of Newton, I still don't foresee him reaching the efficiency levels necessary for a QB who doesn't add much of anything on the ground. He does now provide another cheap, full-season projected starting option as a best ball QB3 if you take a gamble on Justin Fields or Trey Lance.
How would you rate this article?