The All-Rookie Fantasy Team: Projecting the Best Year 1 Players of 2020
Credit:
Kevin C. Cox/Getty Images. Pictured: Joe Burrow
The "rookies will struggle because of the limited offseason" narrative is overstated.
While this statement may be true in general or on average, it would be foolish to apply it as a blanket statement and fade all rookies. Even if more rookies struggle than usual, the odds of no rookie being a fantasy difference-maker or league-winner are slim.
If you applied the "fade rookies" strategy after the 2011 work stoppage, for example, you would have missed out on the rookie seasons of Cam Newton (310/517/4,051/21/17 passing, 126/706/14 rushing), Julio Jones (65/1,057/7) and A.J. Green (54/959/8), among others. All things being equal, your odds of winning a 10-team league are 10%, a 12-team league are 8% and a best ball tournament are even lower, so you can't afford to be passing up that kind of potential.
That said, below are is my projection for the 2020 all-rookie fantasy squad — with a twist: I've excluded Chiefs running back Clyde Edwards-Helaire since, at seventh overall in half PPR, he's already far and away my highest-ranked rookie.
QB: Joe Burrow, Bengals
I've already discussed why I'm all in on Burrow in-depth, so I'll be brief.
There are two-dozen QBs vying for spots outside the top six, and Burrow's average draft position (ADP) of QB17 is cheap enough to take a gamble that he might be as special as his 5,671-yard, 60-touchdown senior season at LSU suggests.
He can also run and projects to have one of the league's worst defenses, which should equate to a lot of fantasy-friendly opportunities. And if it doesn't work out, you can just drop him and live the stream.
[Create Custom Cheat Sheets Feat. Raybon's Rankings]
RB: Zack Moss, Bills
Over the past 10 years, the median for touches in a season for rookie running back drafted in Round 2 is 159. For first-year backs drafted in Round 3, that number dips to 115. Couple that data with the ADPs of the top Day 2 picks — Indianapolis' Jonathan Taylor (RB24), Detroit's DeAndre Swift (RB27), LA's Cam Akers (RB29), and Baltimore's J.K. Dobbins (RB31) — and it appears those RBs are priced at (or a bit above) cost (i.e. there's no real edge, value-wise).
Then you have the Day 2 picks who are unlikely to open the season higher than third on the depth chart: Tampa Bay's Ke'Shawn Vaughn (RB44), Green Bay's A.J. Dillon (RB58), and Pittsburgh's Anthony McFarland (RB67).
That leaves Moss as the best bet for value at his ADP of RB45.
With Frank Gore no longer in Buffalo and nothing but special teams and replacement-level fodder on the depth chart beyond second-year man Devin Singletary and Moss, Moss is the odds-on favorite to open the year as the No. 2 back in Gore's old role, which afforded Gore 11.0 touches per game in games that Singletary was active last season.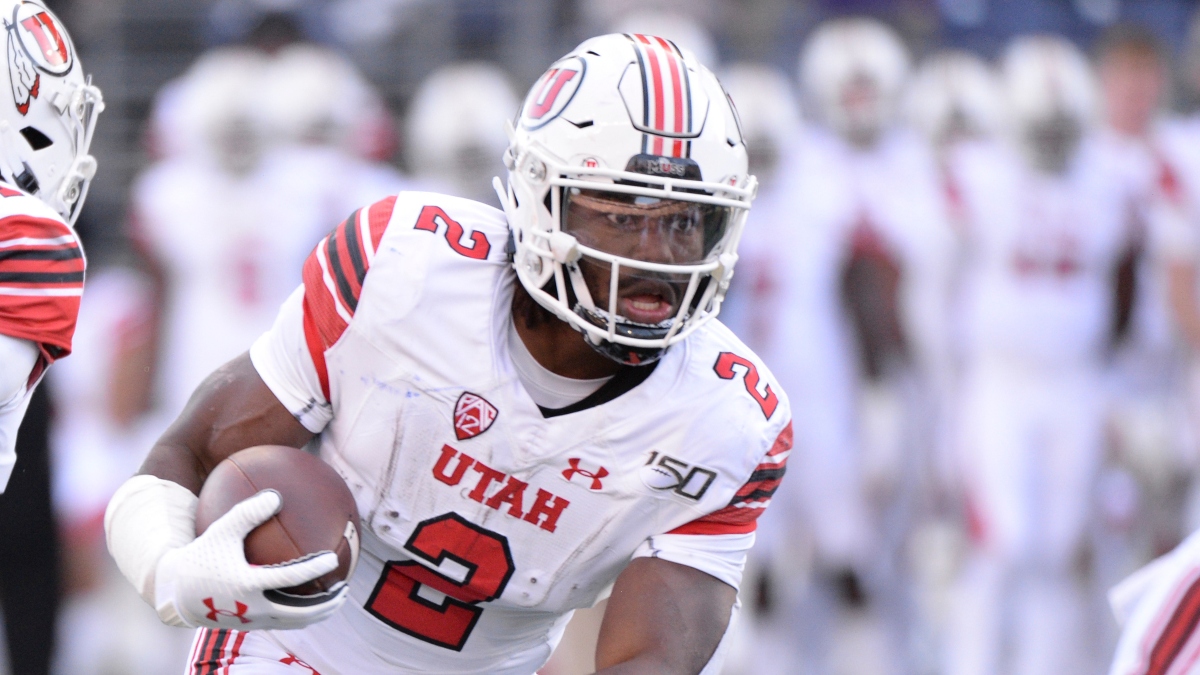 The physical runner out of Utah State totaled 4,067 yards on 712 carries (5.7 yards per carry) with 38 TDs in his four years at school, also showing efficiency in limited work as a pass catcher with 10.7 yards per catch on 66 receptions.
Given his talent and projected role, Moss' range of outcomes doesn't differ significantly from the rookie RBs being drafted in the RB25-35 range.
WR: Michael Pittman Jr., Colts
Henry Ruggs III has been the rookie WR I've been highest on for most of draft season, but with his role somewhat unclear and the Bryan Edwards hype appearing to be real — Edwards was reportedly taking first-team reps over Ruggs in camp — Pittman provides superior value at an ADP of WR63 compared to Ruggs at WR44.
As the Colts' likely starting X-receiver opposite T.Y. Hilton, not only could Pittman outproduce Ruggs, Pittman could finish as the top rookie WR in fantasy.
In terms of turnovers, new Colts quarterback Philip Rivers has essentially turned into Jameis Winston West over the past four years with two 20-pick seasons over that span. But like Winston, Rivers is a boon for his pass-catchers, posting gaudy yards-per-attempt marks of 7.6, 7.9, 8.5 and 7.8, respectively, while throwing for 4,300-plus yards each season over that span.
In terms of comps, the 6-foot-4, 223-pound Pittman compares to the 6-foot-4, 220-pound Mike Williams, whom Rivers connected with for 10 touchdowns in 2018 followed by a 1,001 yards and league-leading 20.4 yards per reception in 2019.
Pittman's game — using his body to make contested catches downfield while being a low yards-after-catch threat — may be even more similar to the 6-foot-5, 231-pound Mike Evans. The Buccaneers receiver has never finished with fewer than 1,000 yards in six pro seasons with much of that production coming with Rivers' east-coast doppelgänger, Winston, behind center.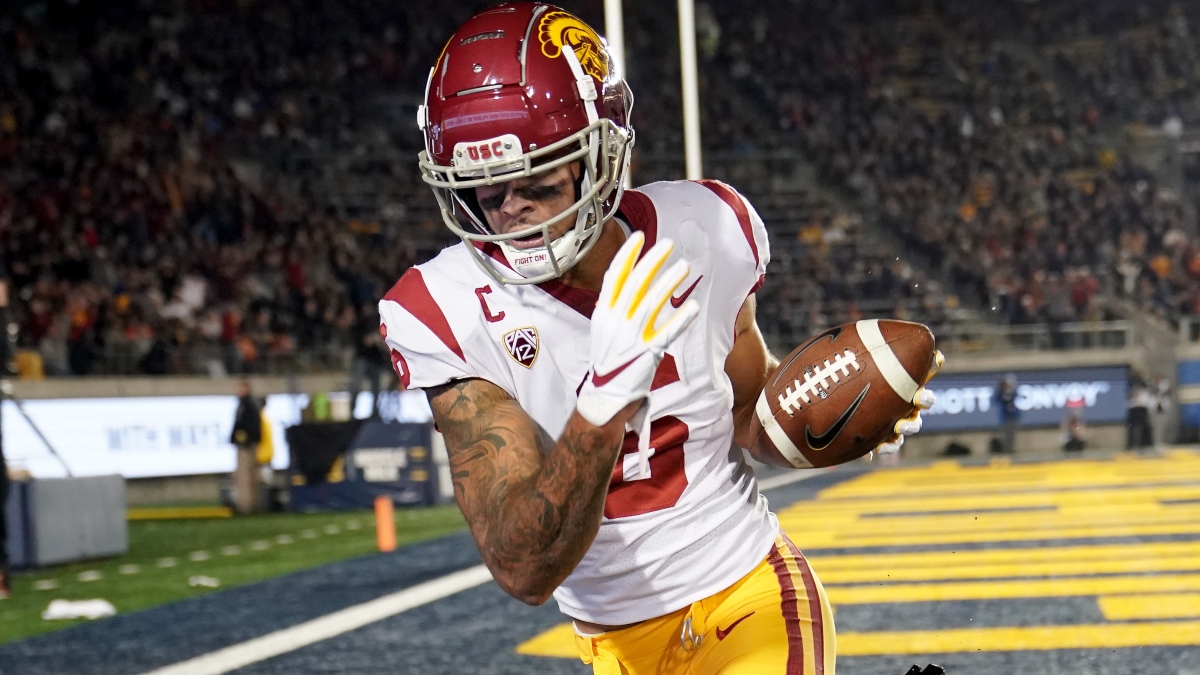 Per The Athletic's Colts beat reporter Zac Keefer, Pittman has seen a "healthy diet of first-team snaps," and Keefer believes that it's "not hard to see Pittman becoming one of Rivers' favorite red-zone targets from the start."
Currently going 171st overall on average, Pittman is on league-winner alert and could be the biggest steal in 2020 fantasy drafts.
TE: Devin Asiasi, Patriots
The track record for Year 1 fantasy TEs isn't pretty: Over the past 10 seasons, only four — Jordan Reed, Evan Engram, Aaron Hernandez and Rob Gronkowski — have averaged even 9.0 PPR points per game. Note that two of the four played in New England.
With Julian Edelman entering his age-34 season and second-year wideout N'Keal Harry reportedly still struggling to separate, the door is open for another pass catcher to emerge for the Patriots.
Fellow third-round pick Dalton Keene out of Virginia Tech is in this conversation as well, but Asiasi — taken 10 picks earlier out of UCLA — is the one hogging all of the training camp buzz out of Foxborough during puff piece season.
Asiasi profiles as more of the true pass-catching specialist than Keene after doubling him up or better in catches (44 to 21), yards (641 to 240) and target share (16.4% to 8.2%) during their final collegiate seasons in 2019. Asiasi also averaged an impressive 15.2 yards per reception over his college career compared to Keene's more pedestrian 12.7.
It's a shot in the dark, but Asiasi is free in fantasy drafts and gets the Dolphins in Week 1, so fire away. There's some 2018 pre-injury Will Dissly-esque appeal here.
There you have it folks: 1,000-plus words on fantasy rookies in 2020 without once mentioning the name "Clyde Edwards-Helaire."
Oops.
(Draft him in the mid- to late-first.)
How would you rate this article?