Big 12 Tournament Betting Preview: Who is the Best Bet to Beat Baylor?
Credit:
John E. Moore III/Getty Images. Pictured: Adam Flagler of Baylor.
The Big 12 tournament is intriguing in a unique way, compared to its peers this week. Most conference-tournament interest stems from the race for top seeds or teams on the bubble scratching out needed wins.
The Big 12 has seven teams poised to reach the NCAA Tournament, all  safe from the danger of the bubble. Bracket Matrix places all seven teams as top-six seeds in the Big Dance.
Baylor is nearly locked into the top line of the NCAA Tournament, while the other six competitive teams in the conference will shuffle a line or two based on their performance this week.
Instead of drama involving the ensuing NCAA Tournament, the Big 12 is set to host a conference tourney that is full of excitement and great games, independent of their further implications. That should make for a great slate for bettors looking to find value.
The Bracket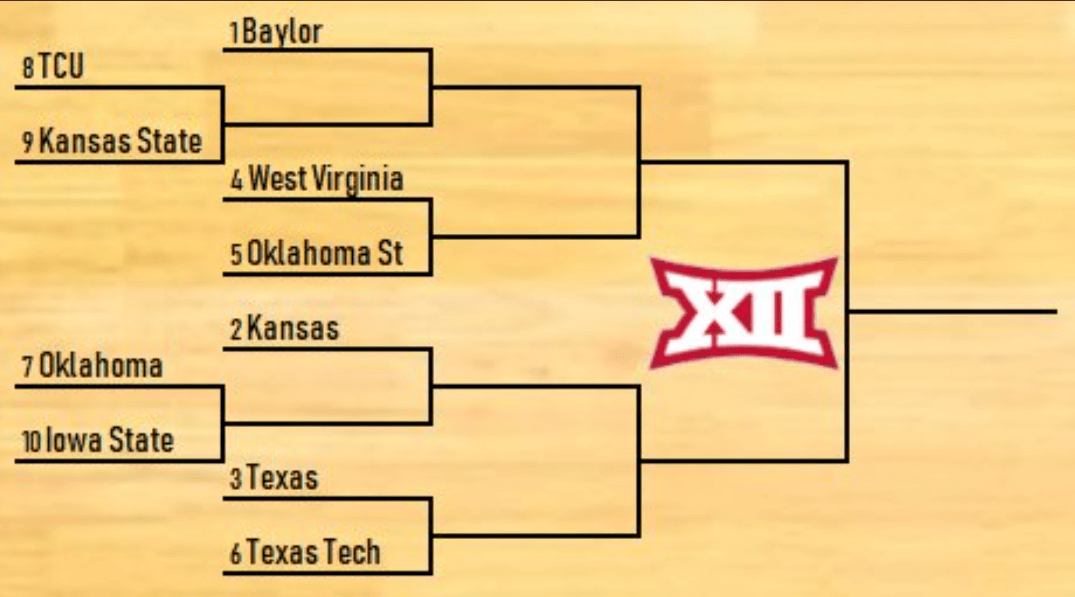 The Odds
Odds via DraftKings. 
Baylor: -134
Kansas: +325
Texas +700
West Virginia: +700
Oklahoma State: +800
Texas Tech: +1000
Oklahoma: +5000
Kansas State: +30000
TCU: +30000
Iowa State: +50000
The Favorite: Baylor (-134)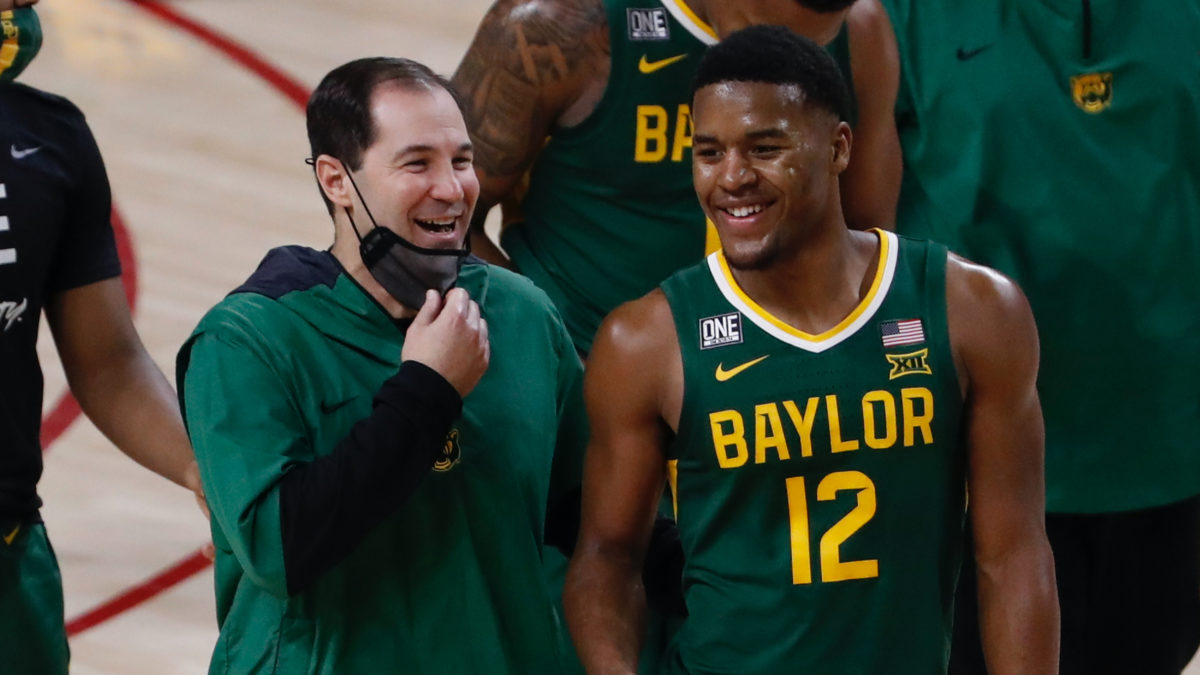 There's not much fun in betting the favorite, but it's a lot more enjoyable when the favorite is as reliable as Baylor. Baylor dominated the Big 12 this season, losing just once in conference play. That loss came on the road to Kansas in Allen Fieldhouse and in Baylor's first week back from a 21-day COVID pause.
The Bears are the best team in this tournament and look to be back to form, after ending the regular season with double-digit wins over Oklahoma State and Texas Tech.
These odds might not be enough value to catch your eye, but that doesn't make them misguided. The Bears should at least be considered as a nice value to add into your Championship Week parlays.
The Usual Suspect: Kansas (+325)
Editor's Note: It was announced Tuesday afternoon that Kansas' David McCormack and Tristan Enaruna will not play in the Big 12 Tournament due to COVID-19 protocols. The following section has been updated to reflect the recent news.
After a rocky period in January, the Jayhawks have turned a corner. Kansas has won seven of its last eight, with the lone loss coming in overtime on the road at Texas, hardly indicating any red flags.
The main reason for Kansas' turnaround has been the improvement of David McCormack's play.
The junior big man looked overwhelmed by his increased role early in the season. In Kansas' first 15 games, he was scoring 11.5 points and 9.4 field goal attempts per game, while shooting only 45.4% from the field. Kansas fans and critics were clamoring for McCormack's minutes to shrink in favor of small-ball lineups.
He responded to the tune of 15.8 points on 11.4 field-goal attempts and 57% field goal shooting. McCormack's development has opened things for all of his teammates on the perimeter as well.
The Kansas team that we've seen of late would have been worth a look at +325, but McCormack was one of two Jayhawks recently ruled out of the Big 12 Tournament due to COVID-19 protocols.
Now, there's serious doubt about Kansas' ability to compete with its conference foes.
The lone reason for lingering optimism is the location of the tournament — nearby Kansas City. The Jayhawks have won five of the last nine Big 12 Tournaments and eight of the last 14. Kansas is 17-5 at the T-Mobile Center in Kansas City since 2015, including regular season, conference tournament and NCAA Tournament games.
The Question Mark: Oklahoma State (+800)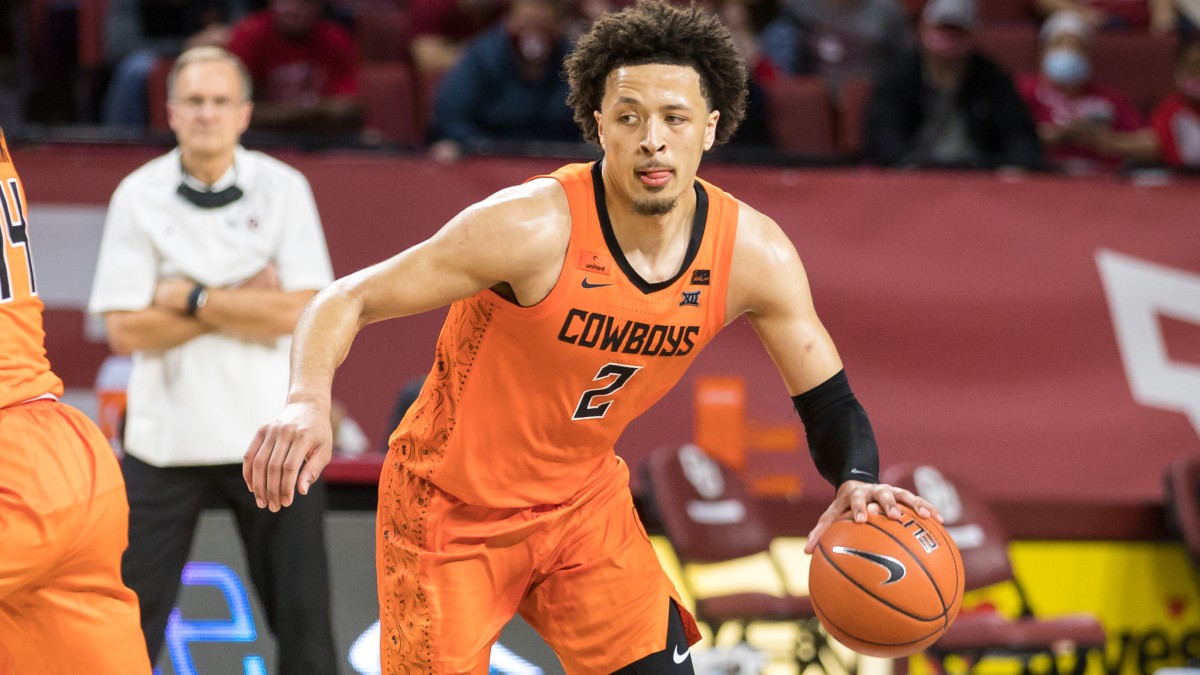 The Cowboys have come on strong, winning six of their last seven. Oklahoma State's only loss in that stretch came to conference-champion Baylor. There is absolutely a world where this team can get hot and win the Big 12 tournament, but that reality hinges on the health of Cowboys star Cade Cunningham.
It was encouraging to see Oklahoma State win without Cunningham at West Virginia on Saturday, but it's hard to envision the Cowboys playing at that level without Cunningham three times in a row against top competition. His status is worth monitoring, as his full participation this week would make the Cowboys a good value at +800.
The Hail Mary: Oklahoma (+5000)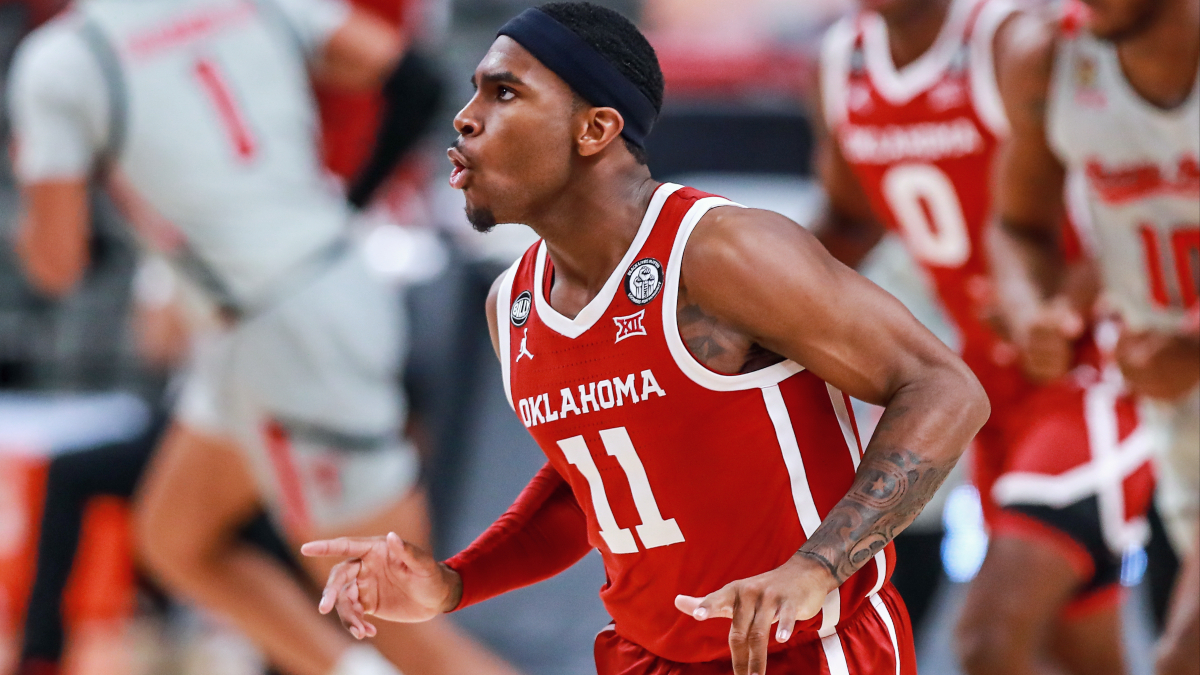 The Sooners are every bit as dangerous as any team in this league other than Baylor. With all things being equal, Oklahoma would be an intriguing pick. Yet because the Sooners finished seventh in a conference with seven good teams, Lon Kruger and company will have to play a first-round play-in game on Wednesday against Iowa State. The Cyclones shouldn't give Oklahoma too much trouble, but needing to win four games in four days will.
In the eight years that the Big 12 has hosted a ten-team tournament with two play-in games, only one team has advanced from Wednesday all the way to Saturday's title game (Baylor in 2014).
At +5000, the Sooners are intriguing as a lottery ticket. Though if you think this Oklahoma team is better than it's looked during its current four-game losing streak, there's more value on betting on the Sooners to reach the Final Four (+550) than to win four times this week.
How would you rate this article?