13 Sports to Bet During the Dog Days of Summer
Credit:
Gregory J. Fisher-USA TODAY Sports. Pictured: Rookie the bat dog.
With the NBA and NHL seasons ending last week, we've entered a period of time known as the Dog Days of Summer.
Though it may not offer much at first glance, there are actually many different things you can bet on between now and the start of the football season.
The Stanley Cup has been hoisted. The Larry OB has been won. Do you know what this means?
The Dog Days of Summer have begun! That's not a good thing in some folks' eyes, though.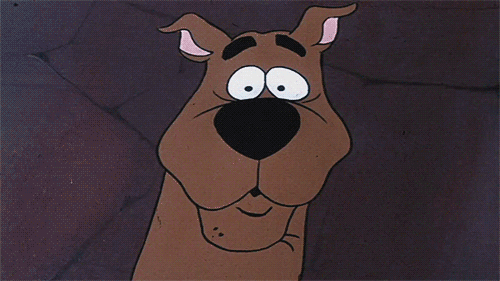 Also known as Mount Rushmore season, the dog days of summer are the ~2 months between the end of the NBA and NHL seasons and start of the football season. They can be a bore at times, but when you look deeper, they have more to offer than you may have thought. Never judge a book by its cover …
Here are some things you can bet on to keep you occupied before football season starts up.
Baseball
America's Pastime is the Old Faithful of the betting world. You look at the odds page and there she blows. Not only is baseball played practically every day of the year, but there are also 10-15 games on each day. Plenty of options to choose from.
Some people "don't bet on baseball," though. The football-only crowd. Have fun enjoying the summer in a stress-free fashion, loser.
To each their own, I suppose. Maybe some of these other sports will tickle your fancy.
Golf
If a normal 3-hour sweat on a game just doesn't do the trick, perhaps golf is the sport for you! There's nothing quite like taking a longshot, watching them lead for the first three rounds and then collapsing on Sunday, rendering your ticket useless.
The good thing about betting on golf is that you can take a bit of a breather from Monday to Wednesday, that is when you're not studying and prepping for the upcoming tournaments. Talk about a grind.
Maybe golf isn't your thing, but there's another rich-people sport that shines bright in the summer spotlight for two weeks in July.
Tennis
If the four-day sweat of golf wasn't enough for you, tennis's two-week long tournaments should sap you like a sauna. Most notably Wimbledon, which gets the full ESPN treatment for the whole tourney.
I've always been on the fence when it comes to tennis. I'll watch Wimbledon every day it's on, but literally zero times the rest of the year. I'm a decent player, at least when it comes to people with no legitimate training, but don't have many people to play with. My lifetime sports gym class championship title is going to waste.
Will 2019 be the summer of tennis? Eh, history suggests it won't be, but here's to hoping.
Soccer
Soccer (fútbol)! It's not my cup of tea, but it's the cup of tea for large sections of the world. The Women's World Cup is currently off and running and I'm pretty sure there'll be plenty more of "the beautiful game" once it's over.
There's seemingly always soccer being played. You've got your EPL, your Champions League, the Super Champions Mighty All-Time Tournament, the Relegation Do-Or-Literally-Die Winner Take All Spectacular … should I keep going?
WNBA
When the guys are away, the gals will play. Even though the NBA season is over, the WNBA season has just begun.
The WNBA is a sport of the sharps if we're being honest. Limits are low, but the WNBA die-hards will hit those lines and hit 'em hard, often moving them several points. Though we suggest fading the public in most situations, the WNBA is not the spot for that. There are very few "casual" WNBA bettors.
Luckily, we have years and years worth of WNBA data you can build systems out of so don't be afraid to take advantage and make some WNBA dough using Bet Labs.
CFL
Wait a second … if the dog days of summer end once football season begins, that means they must be over because the CFL season started over the weekend!
If you liked the AAF, you'll love the CFL. For those football junkies who just can't get enough pigskin, betting on the CFL will definitely satisfy your crippling desire for anything that has to do with football.
If you've never bet on or watched the CFL before, I must warn you — it's weird. I remember when I first bet on Canada's top football league a few years back. I had actually bet on several games before actually stumbling upon a game on TV, and let me tell you, I was in for a surprise.
The field was gigantic, there are only three downs, there are "singles." Totally different sport if we are being honest, but hey, at least it's football.
NASCAR 
NASCAR, like golf and tennis, is kind of a niche sport. You either bet on it or you don't. If you aren't a NASCAR guy, but you do like money, I'd suggest you just follow PJ Walsh's picks and check your account balance on Monday.
Hot Dog Eating Contest
Nathan's Famous Hot Dog Eating Contest is Americana at its finest. There is nothing else quite like watching people eat a month's worth of sodium and a lifetime's worth of processed pig remains in one sitting. I've loved this contest since I was a young lad, but love it even more now that I can bet on it.
Last year, I studied hard and tossed down a max bet on Carmen Cincotti's HDB O/U (hot dog & bun over/under for the layperson). When it appeared he went under by a hefty margin, I stormed outside in a huff and was on the brink of tears when my mom yelled something about a recount out the window. And, what do you know, the counters, whose only job is to count hot dogs, did not count 18 of Cincotti's hot dogs and 10 of Joey Chestnut's hot dogs.
Two hours and a couple of live chats later, my bet was overturned and there was a $400 swing in my favor. Talk about the meat sweats.
NBA Draft & Free Agency
Though the NBA season just ended, many would argue that it's just begun. We already had an Anthony Davis trade and there's plenty more superstar drama about to unfold. Lucky for us, we live in a world when most everything can be bet on, starting with this Thursday's NBA Draft. Be there or be square.
Little League World Series
Williamsport, Pennsylvania is the home of the Little League World Series — the Super Bowl of betting on children. There are only a select few times per calendar year when you can bet on kids, and in my mind, you have to take advantage of those situations every time that you can. Is it socially acceptable? Debatable. Is it fun? Yes, yes it is.
MMA and Boxing
The two main fighting sports in this country are MMA and boxing. Boxing has seen better days, but the UFC and Bellator are always going to have something to offer if you like watching people get the absolute piss pounded out of them. If you're a combat sport noob, but smile from ear to ear after watching someone's nose get bashed in, you'll be happy to know that we do offer coverage on both MMA and boxing.
---
>> Sign up for The Action Network's daily newsletter to get the smartest conversation delivered into your inbox each morning.
---
Horses
The Triple Crown season is over, but playing the ponies is something you can do all year long. Like some of these other sports, betting on horses can be a way of life. You're not going to have casual folks playing the fourth race at the Poconos on a Tuesday. You need to be embedded in the community to have a leg up on the betting market. For any horse inquiries, please contact Paul Lo Duca as I am not positive of the definition of a superfecta.
Rugby
To cap it off, I'm going to give you an oft-overlooked sport. Overlooked on this list and overlooked in this country. In most people's minds, rugby is just a sport that large, unathletic college kids play if they can't make the football team. However, it is in fact a real professional sport played overseas. If it exists, you can bet on it.
With that said, I don't know how to bet on it and don't know of anyone at The Action Network who bets on it, either. Maybe one of you readers out there can start the Rugby Network, as there is clearly a void in the industry.
How would you rate this article?