Moore: Should Lakers Be Favored to Win the 2020 NBA Title With Anthony Davis?
Credit:
Jayne Kamin-Oncea-USA TODAY Sports. Pictured: Los Angeles Lakers forward LeBron James (23) and Anthony Davis (23) embrace after a game at Staples Center.
The Los Angeles Lakers improved their odds (+300) to win a championship with the blockbuster Anthony Davis trade.
Matt Moore analyzes whether the move truly makes them a worthwhile bet, or if it's fools gold.
The NBA never, ever stops. We are just two days removed from the Raptors winning their first ever title, still assessing the fall-out of the injuries to Kevin Durant and Klay Thompson. We're still six days from the NBA draft! And yet, the thunderbolts fell from the sky.
The New Orleans Pelicans have traded Anthony Davis to the Los Angeles Lakers for Brandon Ingram, Lonzo Ball, Josh Hart, three first-round picks including the No. 4 pick in the 2019 NBA Draft, and an additional pick swap, sources confirmed to Action Network Saturday. ESPN's Adrian Wojnarowski originally reported the framework of the deal.
Lakers! Showtime! Superstars!
But should they be the favorites? The Lakers were surprisingly the favorite on Friday when Westgate posted title odds after the Raptors' championship, coming in at +450.
Following the trade (and an early $10,000 bet on the Lakers right before the trade), the number dropped to +300, and the Westgate expects more Lakers support to pour in which may shorten those odds even more.
The Upside: It's Anthony Freaking Davis!
The Lakers are expected to pursue Kemba Walker in free agency with their remaining cap space. That would give them three killer players to compete with this season.
The question is what role does a 35-year-old LeBron James want at this point in his career. Does he still want to be primary initiator?
Walker and Davis alone would be a deadly combination. Walker is great at passing to the pick-and-pop option; Frank Kaminsky and Marvin Williams were 16th and 17th in pick and pop points last year. Combining Walker with Davis is honestly a more intuitive fit.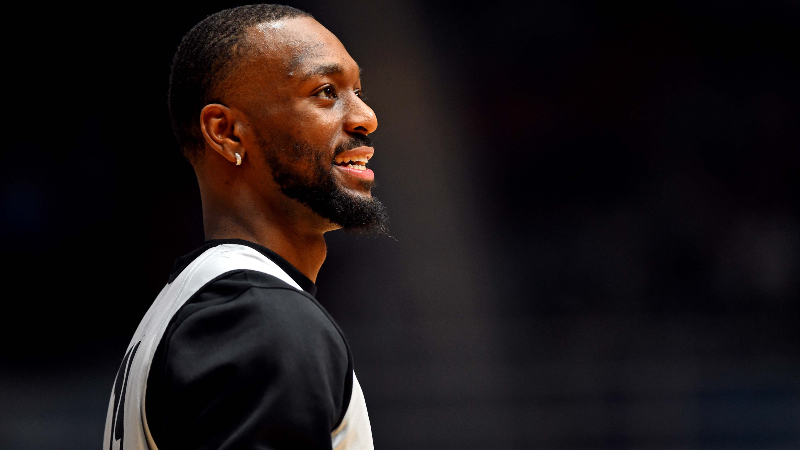 The Lakers will likely attract better fill-in veteran options than last year, and hopefully have learned not to go with players like Rajon Rondo and JaVale McGee, though Kentavious Caldwell-Pope may return based on his Klutch Sports connection.
Davis fundamentally alters the defense, providing shot blocking and perimeter containment. Walker, again, if signed, is a vastly underrated defender. If they don't get Walker, but instead land Jimmy Butler, the result is much the same only with less playmaking and better defense.
James will also likely engage differently given that he is no longer surrounded by individuals a handful of years older than his son. James did indeed suffer a rare injury this season, but it wasn't a knee or his back, instead it was an outlier groin issue.
He's never had injury issues before, which should at least create some hope that he can return to his iron man ways. And if he does need a few nights off, Davis can carry the load, provided he has enough support.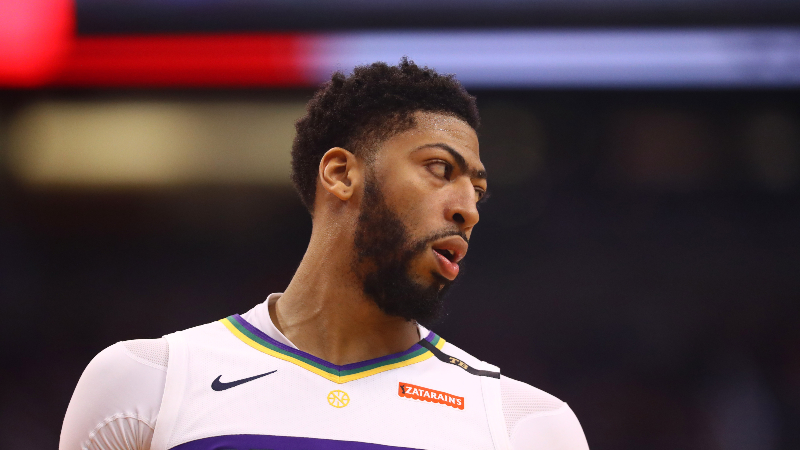 The Playoffs are a different beast, but we also consistently saw the best player win out series by series.
Would you really want to take the Nuggets vs. James and Davis?
Would you really want to take the Rockets, with their history of foibles in the playoffs, against that duo? Would you want to take Utah, or a Clippers team creating itself on the fly?
The Lakers have a lot of questions. But they have one thing assuredly: firepower at the star level, and that's often times the difference. In a vulnerable Western Conference, the Lakers have an opportunity to get the best of LeBron (at this age), the best of Davis, the best of a year with a lot of free agents, and finally, the best of the NBA as they are so used to.
The Downside: Everything Else
Alright, first off, you're putting a 35-year-old superstar with more miles than any other player at this age together with a player who has played fewer than 70 games in five of his seven career seasons. The Lakers' medical staff, not exactly having a banner year, will need to be flawless and then get lucky on top of it. The bench is going to be short if they sign that third star.
That opens up the opportunity for two storylines next season:
AD is out, but they have LeBron. (LeBron went under .500 after everyone got hurt last season)
LeBron is hurt, but they have AD. (Davis has never been on a 50-win team in his career and often was on a lottery team despite a fair amount of talent)
Then there's the defense. The Lakers defense fell apart last season and James was a major contributor to those struggles. His effort just hasn't been the same since the 2016 title.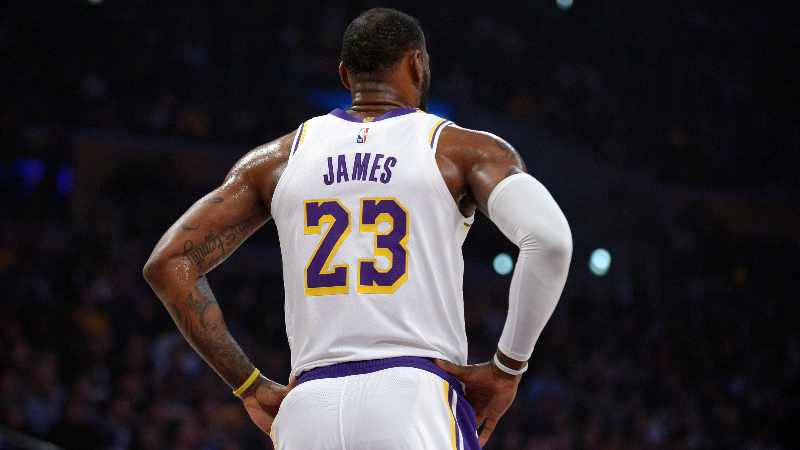 Davis has been a part of a top-10 defensive team once in his career (2017). Beyond that, the best the Pelicans were with Davis was 14th, which was also the only other time the Pelicans/Hornets weren't 20th or worse.
There are very few signals that the Lakers will be a good defensive team next season, trying to build chemistry with a totally new roster. They have four returning players next season, including Mo Wagner and Isaac Bonga and no, I did not make those names up.
If they re-sign various members of last year's team, they're re-signing members of a bad defensive team. If they add new ones, they're adding players who have never played together, and if they do so after signing another star (say, Walker) then they're adding veteran minimum players.
They also can't pursue an upgrade at the trade deadline if they need it; the pick they would need to do so now belongs to the Pelicans. And the one after that. And the one after that.
Verdict: Just Wait
The Lakers are at +300 to win the title, which is a generous place in a West conference that does feature some great teams, even if you quake in taking them vs. LeBron and Davis.
That number may get even lower if they land several key free agents, but it will also likely go up and better value when they hit their first skid, likely to start the year.
The first month of LeBron's new teams haven't fared well; the 2010-11 Heat, the 2014-15 Cavaliers, and the 2018-19 Lakers all started 8-7 after their first 15 games.
What I'm telling you is that if you wait until November you'll probably get a much better number if you really believe in this team.
Meanwhile, let's see what the rest of the league does. Let's see if the Warriors can pull off some value signings if the Rockets make a big move, if the Clippers' superteam looks sharper. Let's get a sense for the landscape, especially in the East where most of the true contenders are, before we just put the Lakers atop teams that return cores that have already won a lot.
Put another way, after seeing what Toronto did to the Sixers, Bucks, and Warriors (injury-depleted as they are), do you really want to bet against them on just 3-1 right now?
Let's wait to see how free agency goes. Let's wait to see how LeBron responds to his first postseason absence in 15 years. Let's wait to see if they struggle when you can get a better number on them.
The Lakers will be exciting with AD and LeBron. But there's more than enough evidence that now is not the time to rush in.
How would you rate this article?