Weekend's Worst Betting Bad Beats: Hoops Meltdowns and NASCAR
Colorado Wildlife officials recently issued a warning that moose encounters can be dangerous. They issued this seemingly obvious warning after a moose charged a man, who tried to sneak up on it. This man clearly doesn't bet on sports or else he would have already known about the danger of moose.
For those of you not familiar with the term "Moose," it has been used for years within the sports betting world to reference a bad beat. It originated within the old-school gambling forums more than 15 years ago and has stuck ever since.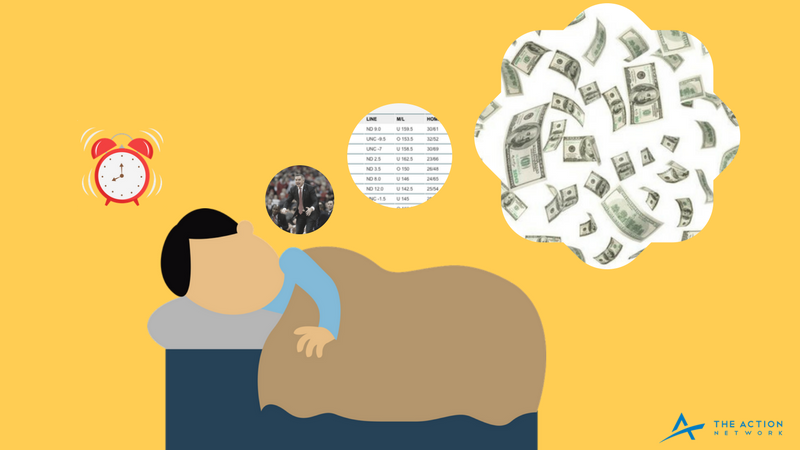 We almost had an all-time moose on Saturday with Northwestern +7.5 against Michigan State. The Wildcats somehow lost at home after building a 27-point first half lead. Michigan State used a 24-0 second half run to take the lead. NW +7.5 bettors shockingly had to sweat in the final 30 seconds after Michigan State took a six point lead. If not for a Vic Law made three pointer with 14 seconds left, Sparty just might have pulled off one of the most improbable covers in college basketball history.
The Michigan State 27-point comeback was tied for the largest college hoops comeback since 2010, when Fairfield came back from 27 down to beat George Mason in the CIT. That game would make the top 10 list of worst beats this decade. GMU, which closed as a 1-point favorite, not only blew a 27-point lead with 16 minutes left in regulation, it lost in overtime…after Fairfield tied the game with a three at the buzzer.
Let's take a look at the five most horrific "mooses" from this past weekend.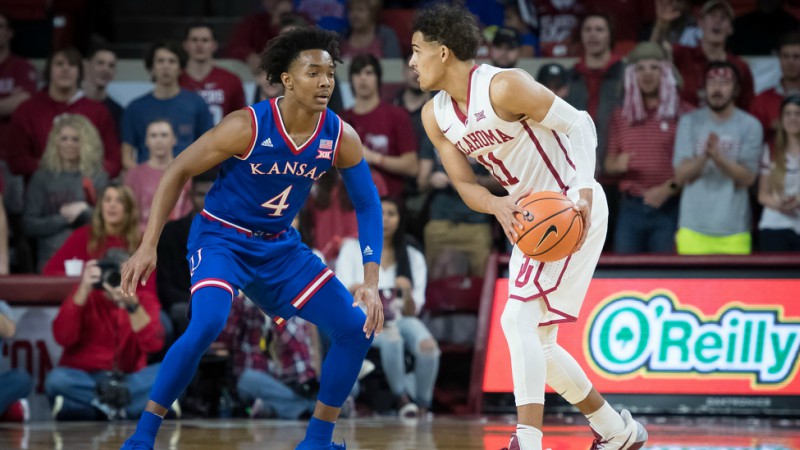 Our crew of college basketball experts examines every betting angle for Monday's marquee game.
5. North Texas +1.5
I personally experienced this dangerous moose encounter on Saturday. The moose won. I felt pretty good when North Texas led 72-68 with 1:45 to go. However, Marshall would close on a 6-0 run over the final 1:43 for a 74-72 road victory, covering by the hook. That run was capped off by a North Texas defensive goaltending call on a Marshall layup attempt with 0.3 seconds left.
4. Northwestern Team Total Over 61
It turns out the moose did rear its ugly head in this game. Oddsmakers set the Northwestern team total at 60 ahead of its clash with Sparty on Saturday. The Wildcats took a 49-27 lead into halftime, which meant Over 60 bettors simply needed Northwestern to score 13 points in the second half.
Northwestern would only score 11 points. Yes, I said 11, which was 22.4% of its first half total. Over backers couldn't even get a meager 12 points for a push. The Wildcats, who shot 60% in the first half, finished the second half 3-26 (11.5%) from the floor.
3. West Virginia +3.5
Another epic collapse by the Mountaineers at Phog, which has become a house of horrors for them. WVU, which held a double digit lead at the under 8 media timeout, hit a three to take an 8-point lead (66-58) with 3:47 left in regulation. The 'Neers would lose by a final score of 77-69, after Kansas closed the game on a 19-3 run.
As if that wasn't bad enough, Bob Huggins was thrown out of the game with 8 seconds left after the refs missed what looked like a clear foul on a WVU layup attempt down by 4 with 11 seconds left. Instead of two WVU free throws with a chance to cut the lead to 2, Kansas made a layup on the other end and then got four free throws as a result of Huggins' two technicals. That officially shut the door on what looked like a sure West Virginia cover a few minutes earlier. Kansas finished the game with 35 free throw attempts to West Virginia's 2. Moose.
2. Siena +3
There were a number of bad beats for underdog backers in overtime this weekend, including:
UCLA +3.5 vs Oregon (lost by 8 in OT)
Miami Ohio +4 vs Ohio (lost by 5 in OT)
Charlotte +4 vs UTSA (lost by 8 in OT)
UC Riverside +3 vs Hawaii (lost by 5 in OT)
However, the Siena +3 moose was particularly horrific (even if you bet it in the last hour before tip at +4). After Monmouth missed a layup to win it at the end of regulation and Siena missed a three to win it at the end of the first overtime, things only kept getting worse.
Trailing by 2 in double OT, Siena was fouled on what appeared to be a three point attempt with 2.3 seconds left. However, after review, the refs decided to only award the Saints two free throws. It still looks like his feet are behind the line to me. Take a look for yourself in the video below at around the 4:05 mark. Regardless, Siena made both to force triple overtime.
But wait, like I said, it keeps getting worse. After Siena tied the game on a jumper with 4.3 seconds left in triple OT, the moose showed up. A Siena player, who admitted he lost track of the score, intentionally fouled Monmouth. Siena +3 backers should still be okay, right?
Wrong. After Monmouth hit both free throws, Siena turned the ball over on the inbounds then fouled again with 1.2 seconds left. Monmouth drained both for the 4-point victory. Brutal.
1. Aric Almirola 40/1 to win the Daytona 500
Gotta feel for Almirola (and those that backed him to win), as he was 1 mile from Victory Lane at Daytona before he wrecked after a nudge from Austin Dillon on the final lap of the Great American Race. On the other hand, those who backed Dillon at 30/1 will never forget the 60th running of the Daytona 500, as the last lap was the only one that Dillon led all race.
Among those that felt the pain of this wreck was our own resident NASCAR sharp, PJ Walsh (@pjwalsh24), who had the misfortune of getting down on an Almirola future. Shake it off and keep on waking and raking, my friend.