Which Team Will Bryce Harper Play for in 2019?
Credit:
Jerry Lai – USA TODAY Sports
We've got props on top of props for the 2018 MLB season. Props up the wazoo, one might say.
What we do not have very much of are props for the 2019 MLB season. Luckily, one book just broke the ice and posted one of the juiciest props baseball has seen in a fortnight.
Which team will Bryce Harper be on in 2019?
In case you lived under a rock, Bryce Harper (pictured above) is the prize of the loaded upcoming free-agent class. Some folks are even estimating deals like 10 years $500 million for the Nats' slugger. Even if he doesn't get that number, you can bet on him signing the largest contract in MLB history.
Chicago Cubs +150
Washington Nationals +250
Los Angeles Dodgers +350
San Francisco Giants +500
Boston Red Sox +750
New York Yankees +1000
Field +225
The Chicago Cubs are favored to land the superstar. Harper, who is from Las Vegas, grew up playing ball with the Cubs' current star player, Kris Bryant. Just recently, Harper even posted an Instagram with Bryant with the hashtag #Back2BackOneDay. Cue the Isaiah Thomas eyeball emojis.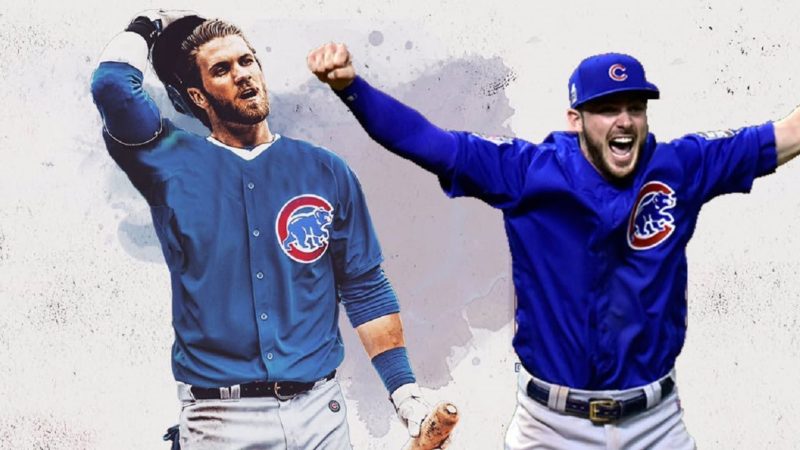 Many of the Cubbies' starters are youngsters still in arbitration years, so they should be able to afford Harper (though that Jason Heyward contract is looking pretty bad right now), but would certainly have to cut ties with some of their other pieces when the time comes.
Nationals fans better hope they finally make it past the NLDS this season. They have the second-best odds for a listed team (don't forget about "Field"), but their +250 odds represent less than a 30% chance of him returning.
After the San Francisco Giants at +500, two other big market teams that like to make free agent splashes are listed: Boston and New York. The AL East rivals are often going after the same stars and both have reeled in big names in recent years. The Red Sox signed David Price to a whopper two years ago, traded for Chris Sale last year, and signed J.D. Martinez just a couple of months back.
The Yankees, of course, just got their man in Giancarlo Stanton. As a Red Sox fan, please don't make me think of a potential Stanton-Harper-Judge-Sanchez heart of the order.
How would you rate this article?