Sports Betting Year in Review: The Biggest Bets and Biggest Characters of 2019
Credit:
Darren Rovell. Jim "Mattress Mack" McIngvale poses with a fan.
The first full year of sports betting in the post-Supreme Court reversal was a dandy, full of big bets and bigger characters.
Here's your recap of the year that was, covering the seven-figure wagers that covered, the miracle parlays that came through … and the big risks that didn't pay off in a big way.
---
The Biggest Characters
2019 was dominated by the tales of a Houston mattress magnate who bet a whopping $13 million on the Houston Astros, a college kid from New York who hit multiple six-figure parlays off an original bankroll of $500, a man who said he was a first-time bettor and won $1 million from Tiger winning the Masters and the bettor who cashed $100,000 from a $400 bet on the St. Louis Blues to go worst-to-first by the end of the season.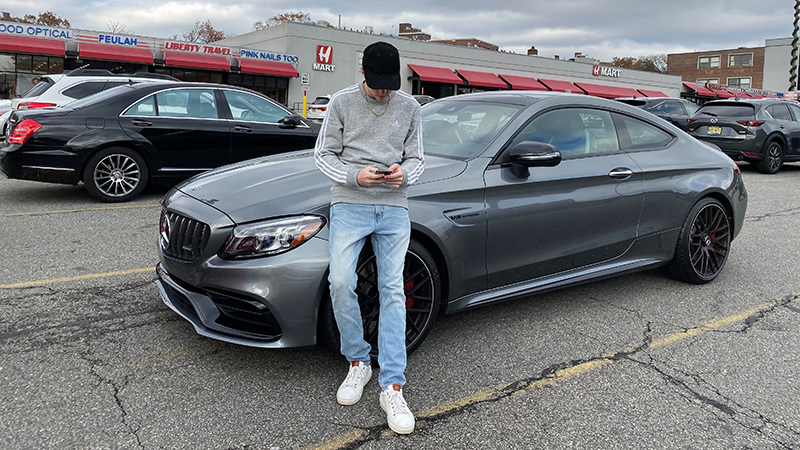 Jim "Mattress Mack" McIngvale, who famously bet his millions on the Astros to cover his mattress and furniture promotion, which promised some $20 million in rebates if Houston prevailed. We followed him from Texas to Mississippi to New Jersey to place his bets. The $3.5 million McIngvale bet at the Scarlet Pearl in Mississippi is the largest bet taken by a U.S. sportsbook. The book alone took $6.2 million worth of his bets, which it kept when the Nationals prevailed.
Then we were introduced to "Parlay Patz," a 23-year-old college kid who hit parlay after parlay betting moneyline favorites. In 50 days, he won $1.1 million, which we told you about exclusively here on The Action Network.
We had James Adducci, a Wisconsin man who bet $85,000 that Tiger Woods would win the 2019 Masters and took home $1.19 million from William Hill on what he said was his first sports bet. Adducci lost $100,000 of that by betting that Woods would complete the grand slam.
Finally there was Scott Berry, who boldly held off on hedging on his Blues team and collected $100,000 when they beat the Bruins. We were there, sitting with him at Game 2 of the Stanley Cup Final, and went on a private plane with him and friends to pick up the cash in Vegas.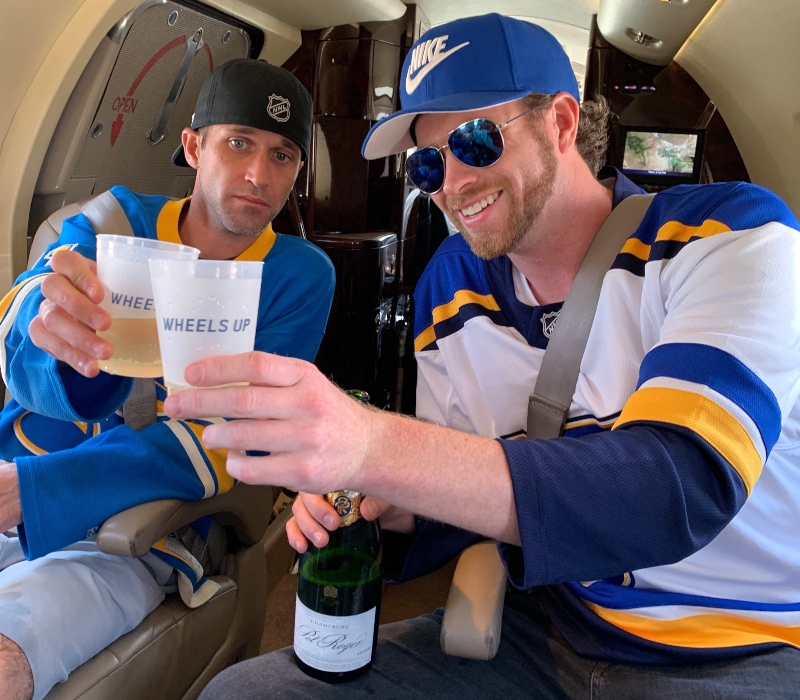 The Biggest Bets
Operates in New Jersey, Pennsylvania, Indiana and West Virginia
Biggest bet: Mattress Mack's $1.5 million online wager on the Astros to win the World Series.
Biggest parlay payout: $229,276.50. One bettor placed a $200 wager on a 15-leg parlay that included NFL, NBA and NHL moneylines.
Longest odds payout: A 14-leg parlay that paid out at 10971-1 odds. The bet, which was placed on Nov. 14 in New Jersey, resulted in a windfall of $109,000 off a $10 investment. As the chart below shows, this wasn't really a sweat, save for the bet on the Mississippi State spread, which only covered by 1.5 points.
Other notes:
The most popular team bet at FanDuel was the New York Yankees, who received roughly 90,000 more bets than the second-place team.
The most popular team in each sport by money was: The Golden State Warriors (NBA), Boston Bruins (NHL) and New England Patriots (NFL).
The most bet day at DraftKings was Sunday, Dec. 15, Week 15 of the season, which featured the fifth-most bet game of the year: Bills at Steelers on Sunday Night Football.
Biggest bet: Mattress Mack's $1,000,000 bet on the Astros to win Game 5 of the ALDS. Houston won as big favorites, netting the furniture store magnate $384,615.40.
Biggest loss: $1,500,000 million on the Rams moneyline in Super Bowl 53. The LA had emerged victorious, this bettor would've won $1.8 million.
Biggest parlay payout: Parlay Patz's $326,000 score on a 13-leg moneyline parlay. Patz bet some hefty favorites, but the parlay still paid out north of 46-1 on his original $7,050 investment.
Longest odds payout: 20000-1. One bettor went 15-for-15 on Dec. 22, turning a $5 parlay card into $100,000 at the William Hill Sportsbook inside Casino Royale in Vegas.
Operates in New Jersey, Pennsylvania, Indiana and West Virginia
Biggest bet: $565,000 on Texans +4 over New England on Dec. 1. Houston won the game outright, and their bettor profited north of $450,000.
Longest odds payout: 12679-1. One bettor took home more than $63,000 on a $5, 17-leg parlay that included bets on the NFL, NBA, college basketball and NHL. The closest game was UT Arlington-Oregon — and even that wasn't much of a sweat, as the Ducks covered the spread by five points.
Other notes:
The most profitable athlete for bettors at DraftKings in 2019 was Tiger Woods, in large part due to his victory at The Masters. Brooks Koepka, who won one major and finished second at two others, was the second-most profitable athlete for bettors in 2019.
The most profitable team for bettors in 2019 was the Washington Nationals, who won the World Series and cashed multiple big futures in the process.
The 10 most-bet games at DraftKings in terms of handle were all NFL contests, with the Super Bowl unsurprisingly being No. 1. The Patriots-Texans on Dec. 1, which was aired on Sunday Night Football, came in at No. 2.
Operates in New Jersey
Biggest parlay payout: $304,000. In Week 3 of the NFL season, one bettor placed a $390,000 wager on a parlay between the Packers and 49ers moneylines. Green Bay won by 11 against the Broncos, while San Fran edged out the Steelers by 4.
Largest PointsBetting payout: $600,000. In the opening week of the season, one bettor wagered $30,000 per point on Ravens -6 vs. Dolphins. Baltimore won by 49 points, covering the spread by 43 points. This bettor capped his potential losses/winnings at $600,000, otherwise he would have won even more.
The game that cost PointsBet the most: Ravens-Dolphins Week 1. No surprise with the huge aforementioned PointsBetting win.
Caesars
Longest odds futures payout: 250-1 on Scott Barry's $400 bet on the St. Louis Blues to win the Stanley Cup. Profited $100,000.
How would you rate this article?