Rovell's Weekly Water Cooler: The Big Betting Merger, $3.5M World Series Bet, Indiana Goes Mobile & More
Credit:
Shanna Lockwood-USA TODAY Sports. Pictured: View of an Astros mural inside Minute Maid Park.
Hi there. It's Darren Rovell from The Action Network and I'm super excited to be doing a weekly newsletter on all the happenings in the sports betting space. Why am I doing this?
Well, I see more gambling content than anyone in the world. And, between the great stuff we make here at Action and the work being done to cover this ever-expanding universe, I'm going to make it easier for you to follow this world that, aside from maybe cannabis, is the hottest sector in America.
I'll be doing this all from Action HQ in New York and my home in New Jersey, otherwise known as "Vegas East." I currently have 10 sports betting apps on my phone — and that's just half my options — and I know the exact point where I have to get my bets in from inside the Lincoln Tunnel on my way to work each morning.
Anyway, if you love sports betting and want to follow the space, you're gonna want to read this weekly as your one-stop shop for all the news in the industry.
---
Seeing Stars
We woke up on Wednesday to huge news: The largest online gambling company has been created. Flutter — owner of Paddy Power, Betfair and FanDuel — has agreed to merge with The Stars Group (TSG), owners of Pokerstars, which runs the apps for BetStars, FoxBet and Resorts in New Jersey.  Revenues for the two companies in 2018 was $4.7 billion combined.
Aside from FanDuel, Flutter has a deal to get skins in states where Boyd Gaming has land-based casinos (10 states). TSG also has deals with Penn National Gaming (casinos in nine states), Eldorado (casinos in 13 states) and, in July, struck a deal for access to the New York mobile market it when it comes through Akwesasne Mohawk Casino Resort, one of four resorts grandfathered in when sports gambling became legal in the state.
---
There's A Lot Of Cash In That Mattress
Jim McIngvale, otherwise known as "Mattress Mack," had a problem. As the owner of Gallery Furniture, which has three stores in Houston, he needed to cover his backside on a promotion that offered customers their money back if the Houston Astros won the World Series.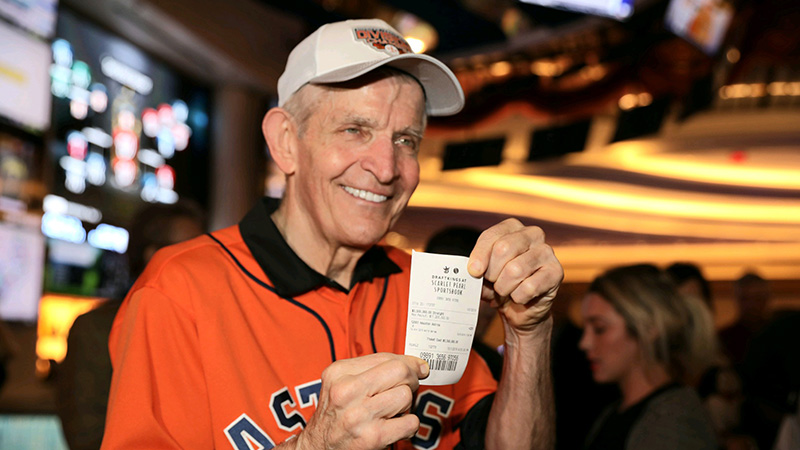 Unable to get enough insurance to cover liability of more than $15 million, he turned to the sports betting market to lay off more of the risk. Minutes after he placed one of the largest bets in sports history, $3.5 million on the Astros to win it all, we spoke with "Mattress Mack."
---
"Hoos" Betting On Mobile
On Thursday, Indiana, which has 13 land-based sportsbooks, will become the eighth state with legal mobile betting in operation.
The day will begin with French Lick Casino app launch, through Rush Street.
For those scoring at home, the other seven states that have mobile sports betting up and running are: Nevada, New Jersey, Pennsylvania, Mississippi, Iowa, Rhode Island and West Virginia. (Mississippi's is what I would call "fake mobile," with bettors only able to wager on their phones when they're within a casino.)
Mobile betting accounts for more than 80% of the handle in New Jersey, so this is a huge deal for Indiana as it looks the grow the legal sports betting market in the Midwest.
Check out our state-by-state tracker to see where sports betting legislation stands in your neck of the woods.
---

The Bad Beat Index: When we agreed to let a sportsbook sponsor our Industry Spotlight, I said they could have a section, with one caveat. It has to be content that you'd want to read anyway. Makes sense to kick this off with the "kings of volatility" — PointsBet, the New Jersey sportsbook that allows gamblers to bet totals and spreads by points (hence, PointsBetting).
We're going to use this week's Industry Spotlight on PointsBet's Bad Beat Index, which is the first-ever ranking that incorporates many factors, weighted differently, to mathematically figure out just how bad a beat was. Factors include win probability swing, referee intervention, event importance, act of God scale, overall absurdity, weather, past history and social media chatter.
PointsBet then uses this data to decide whether it wants to issue a Good Karma Refund, a gesture where the sportsbook credits a bettor for their bet even though they lost.
You can check out PointsBet's full ranking here, but this past week brought us two new additions, the first of which had our entire office in a world of hurt:
Sept. 27, Air Force (-19.5) fails to cover vs. San Jose State, winning 41-24: 

Air Force was leading, 41-17, with less than two minutes remaining in the game. The Falcons decided to go for it on fourth-and-1 from 

their own 22-yard line to seal the game. But they failed to get the first down, and San Jose State proceeded to score a TD on the short field to cover the spread. BAD BEAT INDEX SCORE: 47 (tied for No. 23 on Index).
Sept. 28, UCF (-42) beats UConn, 56-21, but blows big lead late: UConn trailed 56-0 late in the third quarter before scoring 21 unanswered garbage-time points, capped by a backdoor-cover TD on fourth-and-8 with 19 seconds left. Oooof. BAD BEAT INDEX SCORE: 49.5 (No. 18 on Index)
---
Action Highlights
Here at The Action Network, we generate so much content that even I can't keep up with it all. Each week, I will highlight two pieces in this space.
This week, I'm loving John Ewing's piece on what MLB playoff team has the most value in to win the World Series right now. (Sorry, Mattress Mack, it's definitely not the Astros.)
I also love this short piece on sharp bettors finding value in the Acronym Classic this week, UTSA vs. UTEP. It's a short story that even if you aren't into college football you should read.
Since I've started here at The Action Network, I've started betting random games that have better value, especially if you listen to our guys. My biggest sweat of the college football season was watching Kent State almost blow it to Kennesaw State on ESPN3!
---
Where's The Action
In this section, I will take you through our dashboard in the Action app, which is a tremendous resource for bettors because it aggregates information from sportsbooks to show you how people are betting.
In the NFL this week, the most popular bet on the board is, no surprise, the Patriots as 15.5-point favorites over the Redskins. New England is getting 86% of the betting tickets at the time of writing. And while the Pats are the only NFL team to have covered more than 60% of their games since 2010, they are 2-3 against the spread this year.
In today's AL Wild Card playoff game, our data shows that 65% of the money is on the Oakland A's moneyline over the Tampa Bay Rays.
And on the opening night of the NHL season, 96% of the money is coming in on the over of 6.5 goals for the Ottawa Senators-Toronto Maple Leafs matchup.
If you are a bettor or you just want to get the best information the sports betting world has to offer, download our app. It's free, people!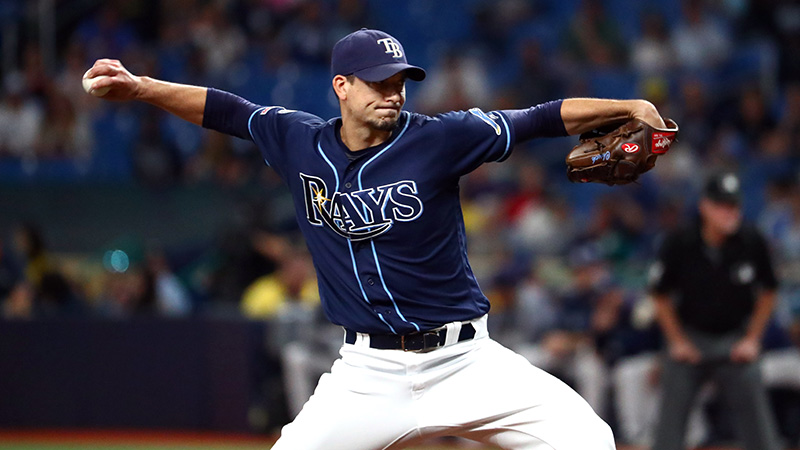 ---
Bonus Stories!
A few more tidbits on your way out:
Check out my piece on why California's Fair Pay For Play law for college athletes will not do what it intended to do.
I also love Ben Cohen's piece in the Wall Street Journal on former NBA ref Steve Javie becoming a priest!
Also, a housekeeping note: If you have anything you want me to cover or see, please email me at rovellnewsletter@actionnetwork.com.
Until next time, we leave you with the words of the great T.S. Eliot: "Only those who risk going too far can possibly find out how far it is possible to go."
How would you rate this article?