Moscow Liga Pro Table Tennis Odds, Pick: Artem Arutiunyan vs. Aleksei Yanshaev
Credit:
TF-Images/Getty Images. Pictured: racket is seen during the match between TSV 1909 Langstadt and TV Busenbach on February 1, 2020.
New to table tennis betting? Where the heck have you been?! Anywho, your unwavering trepidation around this booming new sport makes it a perfect time to take advantage of  the two $100 risk free bets PointsBet is offering. You lose, no problem.
---
Bet Ping Pong at Pointsbet all day, every day! Sign up now to get $200 in risk-free bets.
---
Artem Arutiunyan vs. Aleksei Yanshaev
Arutiunyan: -180
Yanshaev: +136
12 p.m. ET
This is perhaps my favorite pick yet.
Yesterday, I essentially became a table tennis stat wizard with my patented new "sets per match" and "opponent sets per match" metrics. We're going to be using those bad boys today to find what I believe is some serious value.
Arutiunyan
Past 50: 31-19, 2.38 sets per match, opponent 1.88 sets per match,
Since April 29th: 13-6, 2.53 SPM, 1.74 OPSM
Wow, this guy is pretty good! Over his past 50 matches, he's posted a record over .600 with a half a set gap over his opponents to boot. He's been even better over the past few days. Wow! Just, wow!
Yanshaev
Past 50: 39-11, 2.66 sets per match, opponent 1.4 sets per match,
Since April 29th: 13-3, 2.75 SPM, 1.00 OSPM
Hold the fort!
A .780 winning percenage over his past 50 matches!?! A 1.26 sets per match differential?!? And he's been even better than that over the past few days!!??!?!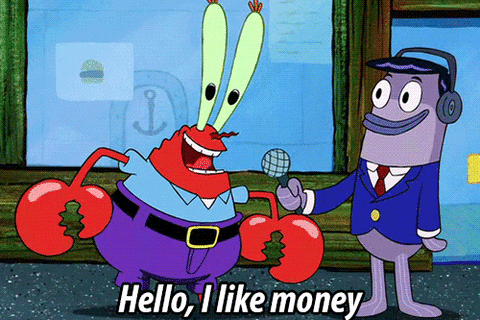 Head-to-Head
Arutiunyan 6-4 advantage, 23-19 set advantage
No matches vs. each other since April 14
Here we see why Arutiunyan is favored. I mentioned this before, but the odds for these matches seem to weigh H2H results heavily.
But, what the oddsmakers seem to have overlooked is the fact that they haven't played each other in over two weeks, which in ping pong time might as well be a decade. They've each played dozens and dozens of matches in the interim, and Yanshaev has shown why he should be underdog to none.
I believe this match should be much closer to a pick em, with Yanshaev even getting the slight nod.
+136? Give me a gosh darn break, folks.
How would you rate this article?