Monday's Lead: MNF Preview, Big Line Move in Seahawks-Bears
Credit:
Isaiah J. Downing-USA TODAY Sports; Seattle Seahawks quarterback Russell Wilson (3)
Sign up for The Action Network's daily newsletter to have trending articles delivered into your inbox each morning.
NFL
Coming off their Week 1 collapse against peg-leg Rodgers and the Packers, the Bears are 4.5-point favorites tonight against the Seahawks. Seattle's banged up, but are you willing to bank on Risky Trubisky covering against Russell Wilson in prime time? Our analysts give you the stats and enough gambling angles to fill a geometry teacher's notebook, while Chris Raybon has you covered with DFS tips and strategies for MNF…
Let's Look Ahead
Wait … did you not have Patrick Mahomes and Ryan Fitzpatrick as your 1-2 in early MVP voting? Ian Hartitz breaks down 10 intriguing storylines from the first two weeks, including: the must-watch Chiefs, Dalvin Cook's hammy, and the unguardable Michael Thomas…
Grading Every 2-0 NFL Team
Seven teams emerge from Week 2 with 2-0 records. Which ones are for real, and which are faker than the special effects in an '80s action movie? Matthew Freedman looks at each undefeated team in the context of their year-to-date Vegas expectations…
Week 3 Lines
The over/under in Garoppolo vs. Mahomes? 54.5 or 55 depending on the book. Here are all of the spreads and over/unders for Week 3. Get 'em while they're hot…
---
ACTION NETWORK EDGE
Take advantage of our 60% OFF special offer. Live odds from 50+ sportsbooks, real-time trends and all of our premium content cost less than a stadium beer per month. #BeABetterBettor and get the EDGE before time runs out…
---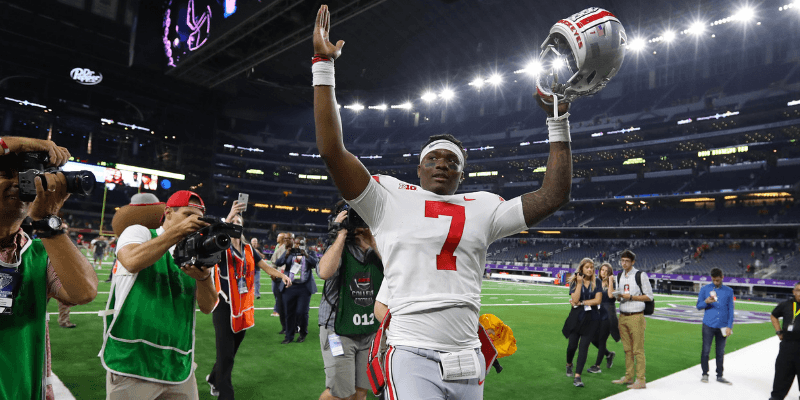 NCAA
With BYU (+1102) leading the way in its upset of Wisconsin, the dog days were over in Week 3. Steve Petrella watched more college football on Saturday than most people will all year and has several takeaways to help guide your Week 4 CFB bets. Among them: Texas isn't back, don't buy high on LSU and say hello to Oklahoma State…
---
TOP EXPERT PICKS
Chiefs vs. 49ers (over 54.5). Geoff watched KC's and SF's offenses and predicts a shootout in Week 3…
---
THE TOP 5
Midterm Election Odds: With 35 Senate seats up for grabs, here's what FiveThirtyEight's models are predicting for November's midterms…
How would you rate this article?