Thursday's Lead: Bets to Consider for All 130 College Football Teams
Credit:
Adam Hagy-USA TODAY Sports, Pictured; Clemson Tigers quarterback Kelly Bryant (2) on the bench with teammates
Sign up for The Action Network's daily newsletter to have trending articles delivered into your inbox each morning.
NCAAF
Most folks who follow college football probably know one team pretty well. Perhaps two. Hell, maybe even five. Collin Wilson knows all 130 FBS teams. Yes, the man is insane. Luckily, you can leverage that insanity to brush up on your favorite team, your hated rivals, and all of the teams in between…
Overrated, Underrated
The Action Network's Power Ratings dropped like a Drake single earlier this week, Vegas just followed up with its rebuttal, and now we can figure out which teams are overrated and underrated heading into the first weekend…
Northwestern-Purdue
Alright, enough offseason/futures talk. There are games going down tonight you need to be prepared for. The Action Network staff compiled this handy Week 1 cheat sheet and dives deep into tonight's bet-worthy Big Ten showdown…
---
Time. Is. Running. Out. If you plan on placing even one college football or NFL bet this season, it behooves you take advantage of our 60% OFF special offer. Our marketing folks would remind you that live odds from 50+ sportsbooks, real-time trends, and all of our premium content costs less than a stadium beer per month. #BeABetterBettor and go PRO today…
---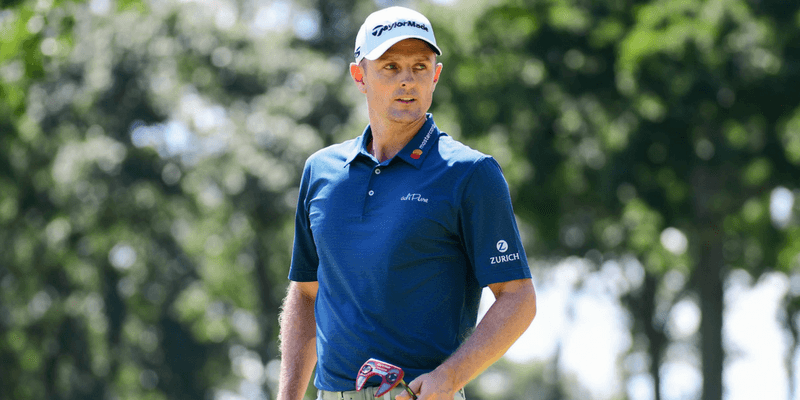 GOLF
Justin Rose struggled last week, losing seven strokes on his short game (something everyone reading this can relate to). Joshua Perry doesn't think that happens again and at 25-1, he sees plenty of value in taking Rose to channel his inner Kevin Hart, fix his short game, and win the Dell Technologies Championship…
Sneaky Sleezy's Pick of the Week
Drew "Sleeze" Stoltz has no shortage of golf course stories. Makes sense because he played professionally and what not. He's also no slouch when it comes to pickin' winners. Even though he's been burned by this golfer before, Sleezy's going back to the well this week…
Hitting the Fairways
Duck hooks and power slices aren't the shots that golfers want to hit at TPC Boston. As Justin Bailey notes in his DFS breakdown, driving accuracy has historically been a crucial metric for this tourney…
---
TOP EXPERT PICKS
The over/under master. Matt targets the over/under of one baseball game a day — and soon two NFL games per week! Now's the time to give him a follow.
Steelers +3 over Eagles. Keep it simple: Carson Wentz and Nick Foles both aren't playing for Philly, while Pittsburgh has a legit No. 2 QB battle.
---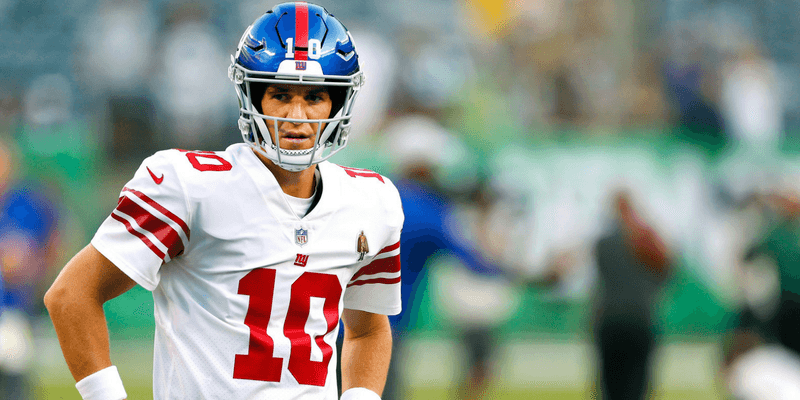 THE TOP 5
Peyton's Brother: Eli Manning was a dumpster fire in 2017, but it's tough to blame him considering everything that went wrong with the Giants. Matt LaMarca wonders whether he can bounce back in 2018…
Risers and Fallers: There's already been a ton of movement on our Fantasy Football Top 200 big board. With Marqise Lee's injury, Keelan Cole and Dede Westbrook have soared up the charts…
Marky's Malarkey: Mark Gallant debuts his new column in controversial fashion. He's somehow never watched a college football game from start to finish. Seriously…
SEC Value: Everybody loves betting on Bama, but some folks think their futures have no value. Instead, Mike Johnson — our former Crimson Tide standout-turned-analyst — is looking to these three SEC win totals…
Average Draft Position: We all see the ADP column when doing our fantasy drafts, but just how predictive is it? Ryan Collinsworth has the answer…
How would you rate this article?