BlackJack's Saturday Plays: Live from the Strip
Today is my the first full day in Las Vegas, and we are going to make the most of it brothers and sisters. We have winning to do, and it isn't going to get done by itself. There's a whole bright world out there waiting to get dominated by this team, so let's not disappoint, let's not relent, let's not give an inch. Let's get these wins.
---
WINNERS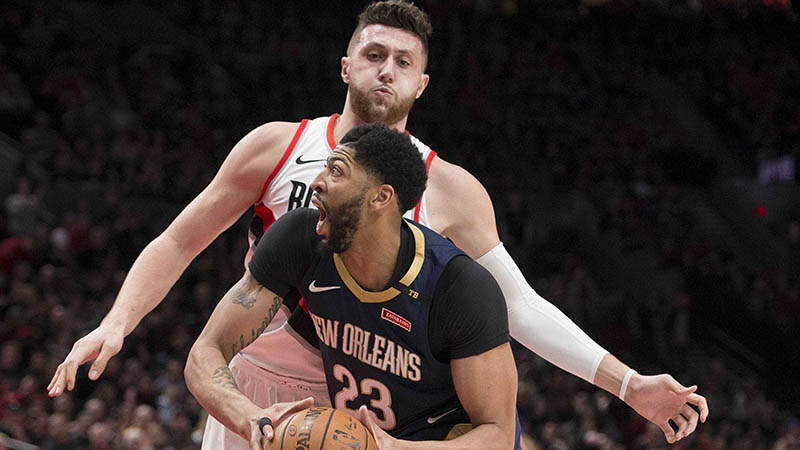 Troy Wayrynen-USA TODAY Sports
Portland Trail Blazers at New Orleans Pelicans (-7)
5 p.m. ET
The Pelicans are going to win this series. I thought so before it started when you could've had them at +180. I still think it now. I just think that this Portland team is a little too good to be getting its doors blown off like it has been in the first three games. I'm banking no the Blazers playing with some pride and effort. Damian Lillard has to show something today. The Pelicans still may get the sweep, but the Blazers will keep this thing within the number.
THE PICK: Portland +7
---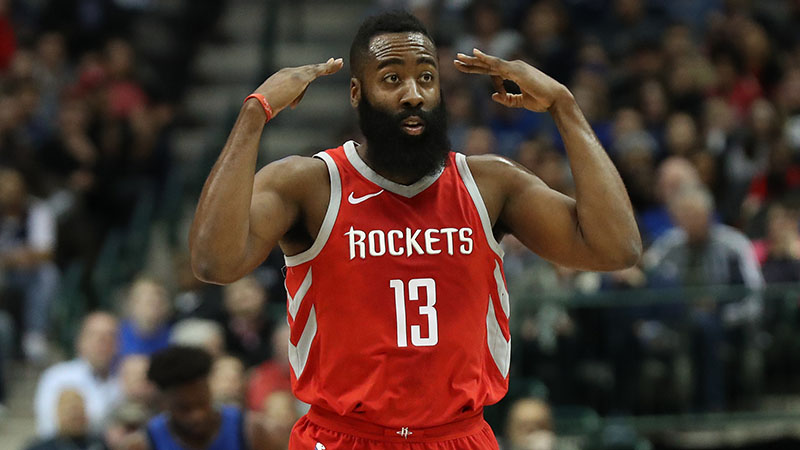 Credit: Matthew Emmons-USA TODAY Sports
Houston Rockets (-5.5) at Minnesota Timberwolves
7:30 p.m. ET
The Rockets have not come close to playing their best basketball yet in this series. They are shooting 29% from 3 which is atrocious for the team that took more 3s than anyone else in the NBA this season. Paul has had an off-game, Harden has had an off-game. On the other side, we haven't seen very much from Karl-Anthony Towns, either. These two teams are capable of filling it up. Down 0-2, Minnesota has to open things up a bit offensively, and the Rockets will get into a groove offensively.
THE PICK: Over 216
---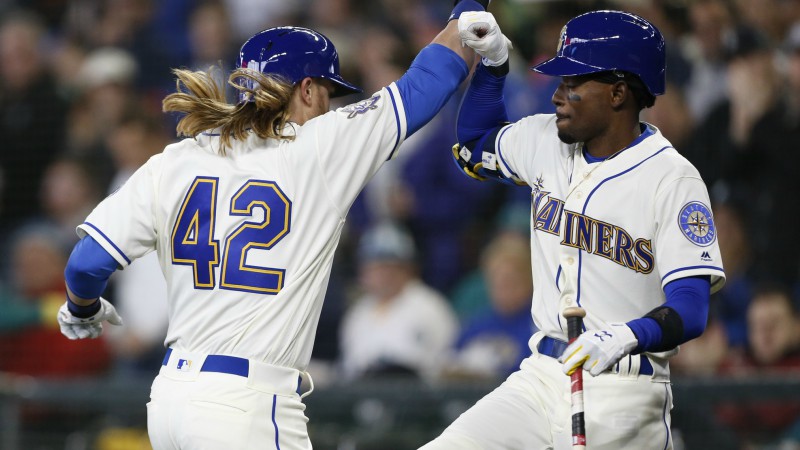 Credit: USA TODAY Sports
Seattle Mariners (-155) at Texas Rangers
8:05 p.m. ET
We've got James Paxton on the hill for the Mariners against the ageless wonder, Bartolo Colon for Texas. The Mariners have cooled off since they were paid a visit by the Astros, but they are still off to a decent enough start and Paxton has shown he has good stuff (28/9 K/BB ratio). I see no reason whatsoever he should struggle with the impotent Rangers lineup tonight. Colon, who took a perfect game into the eighth inning in his last outing, should regress to the mean in this start.
THE PICK: Seattle
Alright brother, let's get out there in the desert sun and conquer this day like we do all others.