College Basketball Conference Betting Preview for CAA: Can Drexel Shock the League?
Credit:
Photo by Maddie Meyer/Getty Images
Delaware has all the experience, but the league will be ruled by parity in 2021-22.
With Camren Wynter and James Butler, Drexel may have the best inside-and-outside combo in the league.
Carmine Carcieri breaks down every team in the league.
Welcome to the Colonial Athletic Association, where the 2021-22 season will be filled with immense competition.
I'd argue at least five teams — maybe even more — are capable of winning this league based on returning talent and incoming skill from the transfer portal.
That means this could be one of the most entertaining mid-major conferences in the country.
So, let's take a deep dive into the CAA by previewing the league from top-to-bottom. These rankings are based on the current outlook of each team and not where I believe they will finish at the end of the season.
---
---
As mentioned previously, there are numerous teams that are capable of capturing the CAA title this season.
In my eyes, Delaware is the best of the bunch — at least at the beginning of the season.
The Blue Hens return everyone of significance from 2020-21, including Preseason First Team All-CAA forward Dylan Painter and leading scorer Ryan Allen, and add a critical piece to the puzzle in George Washington transfer Jameer Nelson Jr.
While the Blue Hens finished only 7-8 last season and fifth in the CAA standings, they started to hit a stride in late January. They won three in a row before COVID-19 forced them to cancel a month of hoops.
Martin Ingelsby's bunch returns the most minutes in the conference (according to Bart Torvik) and all three of his star players — Painter, Allen and Kevin Anderson — are fifth-year seniors.
Experience is massive in this sport, and Delaware has plenty of it.
---
While Drexel lost third-leading scorer Zach Walton and the versatile TJ Bickerstaff, it maintains what is very likely the best inside-out duo in the conference.
Point guard Camren Wynter is back after averaging 16.3 points and 5.2 assists per game. The CAA Preseason Player of the Year is fifth all-time in program history in assists as he combines elite scoring, pure speed and a high-basketball IQ to lead the Dragons.
His counterpart is Preseason First Team All-CAA forward James Butler, who nearly averaged a double-double last season. The 6-foot-8 big man is a solid finisher and dominant rebounder.
While the Dragons will be based around their two veteran stars, coach Zach Spiker's team has plenty of depth. They added Monmouth transfer Melik Martin (12.5 PPG) and have three players ready to make potential leaps in Mate Okros, Xavier Bell and Lamar Oden Jr.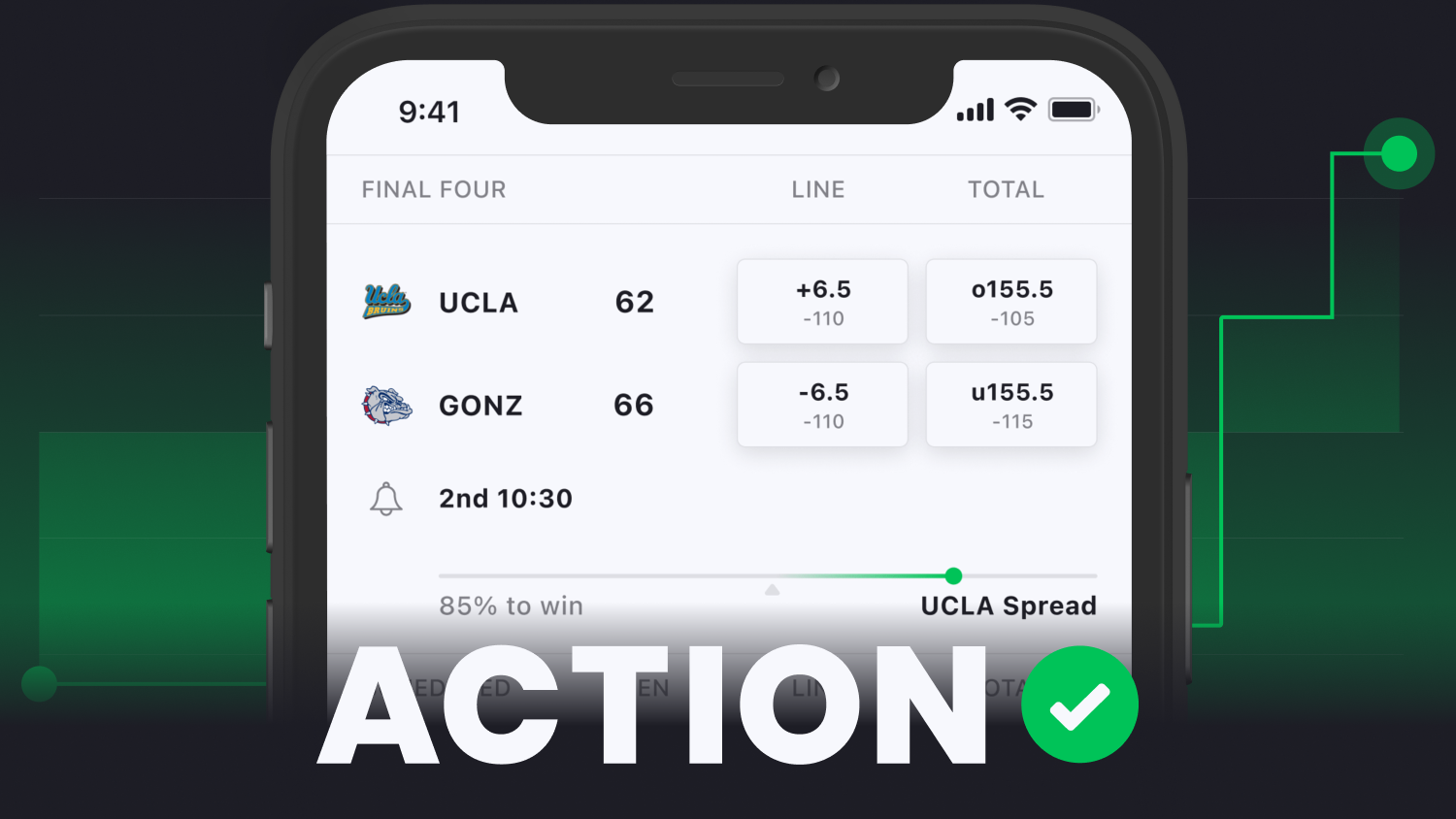 The must-have app for college basketball bettors

The best NCAAB betting scoreboard

Free picks from proven pros

Live win probabilities for your bets
Hofstra lost two of its top three scorers and will be ushering in a new era with Speedy Claxton taking over for Joe Mihalich.
While it may take some time for the Pride to adjust to the changes, they still return the second-leading scorer in the conference, Jalen Ray, and two other starters.
Ray is capable of carrying a team on his back based on his pure bucket-getting abilities, but occasionally, he tries to do too much.
This year, he may not have to based on the transfers that Hofstra added.
5-foot-11 point guard Zach Cooks comes over from NJIT after scoring 17.1 points per game, and the Pride will have three other additions from high-major schools in Abayomi Iyiola (Arkansas), Aaron Estrada (Oregon) and Darlinstone Dubar (Iowa State).
A true star — plus depth — is huge when it comes to the conference title race.
---
Despite losing the conference's Player of the Year in Matt Lewis, James Madison still has a shot to sit on top of the standings come March.
Why? Because of Vado Morse, excellent coaching, versatility and a couple of key transfers.
I'll start with Morse, who averaged 14.4 points on 41.4% shooting last season.
It certainly helped that defenses had to pay close attention to Lewis — which gave Morse more room to operate — but the senior's usage rate will increase and his role will change this season. Expect Morse to average closer to 17 or 18 points per game.
Coach Mark Byington is another reason James Madison has a chance. In his first season, Byington helped guide the Dukes to a 13-7 record, which turned out to be the program's best W-L% (. 650) since 2015-16.
Now in his second year, Byington will have a full offseason to put more tactics in place and utilize the versatility that is featured up-and-down this roster.
Finally, Seton Hall transfer Takal Molson could be the wild card that helps the Dukes leap higher than fourth. While Molson only averaged 5.3 points per game last season, his grittiness, leadership and energy was critical, both in the locker room and on the court, for the Pirates.
Northeastern is this low because of the loss of point guard Tyson Walker to Michigan State. Walker averaged nearly 19 points per game last season and was the heart-and-soul of the roster.
Even without the 6-footer, the Huskies seem to always be in the mix with Bill Coen on the sidelines. Coen is the all-time winningest coach in the program's history and has led them to four CAA regular-season championships since 2006.
It's not like Coen is devoid of talent, either. CAA Sixth Man of the Year Jahmyl Telfort is back after averaging the second-most points on last year's team. He's ready to take another leap and should be Northeastern's go-to player.
Third-leading scorer Shaquille Walters is also returning and should man the point guard position.
Finally, four transfers are eligible, including Joe Pridgen (UNC Wilmington) and Nikola Djogo (Notre Dame).
Don't sleep on the Huskies.
---
This may end up being too low for the Cougars, who said good bye to Earl Grant and hello to new head coach Pat Kelsey.
Kelsey has been one of the hottest names on the coaching carousel and is a strong upgrade over Grant in the long run. But how will Charleston perform this season?
They certainly will play faster and will be less defensive oriented, but it's not always easy to pull a total 180 in terms of schematic shifts and expect immediate success.
Charleston also lost its top three scorers from last season, and while it adds multiple transfers — including talented sophomore Fah'Mir Ali from Radford — this team has mostly new pieces surrounding returnee Brenden Tucker.
It may take some time for Charleston to truly gel and find its flow with a fresh roster and Kelsey in charge. The future certainly looks very bright, though — even if the results aren't there until the second half of the season.
If you're looking for a team that could turn this league upside down, the Phoenix may be your squad.
Despite a midseason rough patch that included eight losses in a row and multiple canceled games due to COVID-19, Elon still somehow rattled off seven wins in a row before losing in the CAA Tournament final to Drexel in 2020-21.
The Phoenix do lose a few key pieces, including Ikenna Ndugba, but they return Preseason First Team All-CAA selection Hunter McIntosh.
McIntosh is ready to explode this season — even beyond his 15.7 points per game that he scored last season. And while he will be the team's best player, he has plenty of help from Jerald Gillens-Butler (15.7 PPG) and a possible home-run transfer from Missouri in Torrence Watson.
---
Zane Martin won't be walking through the door for the Tigers this season, but they still return second-leading scorer Nicolas Timberlake and starting big man Charles Thompson.
But what really stands out about this roster is the transfer talent.
Terry Nolan Jr. has jumped around from George Washington to Bradley, but the guard is long and versatile. Antonio Rizzuto showed he can really shoot the rock at Albany. George Washington's Chase Paar brings legit size at 6-foot-10. And UT Martin's Cameron Holden and High Point's Curtis Holland III can get buckets.
In addition to all that talent, head coach Pat Skerry is great on the sideline — even if the team bottomed out last year. Towson's defense should be better and if the transfers all fit together, the Tigers could surprise some people.
The Seahawks may be the toughest team in the conference to figure out. They could finish dead last or land in the top-five, depending on how their new additions work out.
One thing we do know: two of the team's top-three scorers from last season, Jaylen Sims and Mike Okauru, are returning.
If Okauru improves his outside shooting and Jaylen Fornes (Nicholls State) and James Baker Jr. (Morehead State) add an extra punch, UNC Wilmington could be dangerous.
---
The Tribe finished 7-10 and lost three of their final four games before finishing seventh in the CAA last season. On the plus side, they were 10-7 ATS and showed flashes, especially in an overtime win over George Washington.
Luke Loewe and his 16.2 points per game won't be returning, but sophomore Connor Kochera has high upside after shooting 44.6% from the field in 2020-21.
The Tribe have three seniors in their starting lineup, but their bench is filled with young, inexperienced players.
---
Betting Insight
If you're a futures bettor, this league will be very difficult to predict due to the parity and depth. However, that means there will certainly be some value, especially on teams like James Madison, Northeastern and Charleston that will be much better later in the season.
Personally, I like Drexel to win the CAA. I have a lot of confidence in the duo of Wynter and Butler, and after watching multiple games last season, I think Bell is set to be the next star on the roster.
Elon and Towson will be potential darkhorses, but taking them to win the conference may be too much of a stretch. Both teams are certainly capable of finishing in the top half of the standings, though.
If you're betting non-conference games, keep an eye on Delaware. The Blue Hens are experienced and will have strong chemistry. They could be a team to back early depending on spreads offered against opponents like Davidson, Temple, La Salle and Siena.
How would you rate this article?
This site contains commercial content. We may be compensated for the links provided on this page. The content on this page is for informational purposes only. Action Network makes no representation or warranty as to the accuracy of the information given or the outcome of any game or event.