New Jersey Favored to Win Supreme Court Sports Betting Case
Credit:
Jack Gruber-USA TODAY NETWORK
Imagine being able to walk down the street to your local brick-and-mortar sportsbook and get down on North Carolina -1.5 against Duke. No more having to deal with shady online accounts or sketchy local bookies. We're talking totally legitimate, above-board legal sports betting.
What was once considered a wiseguys' pipe dream is looking more and more like a reality.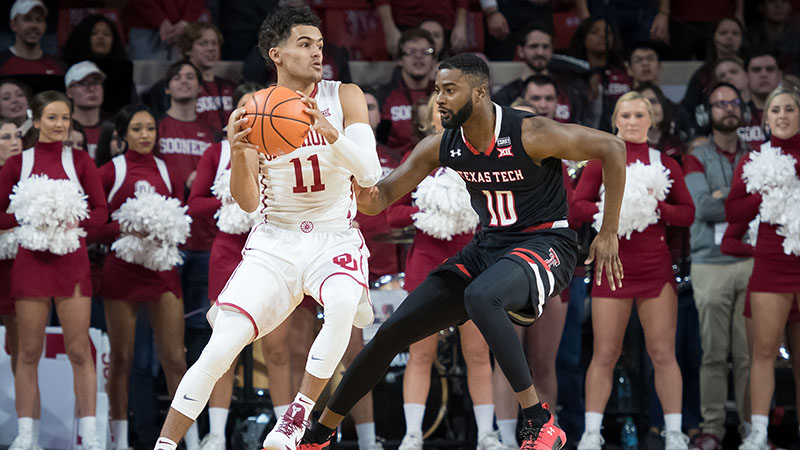 Our crew of college hoops experts predicts the two biggest games on Tuesday night: UVA-Miami and OU-Texas Tech.
For more than five years, New Jersey has been fighting to overturn PASPA and bring legal sports betting to the Garden State. Essentially, Christie vs. NCAA boils down to a states' rights question: Should New Jersey, not the federal government, have the right to decide whether it wants to legalize sports betting within its borders?
In early December, Ted Olson and his team finally had their day at the United States Supreme Court. To the delight of sports bettors nationwide, New Jersey knocked it out of the park.
Following the Supreme Court arguments, many legal analysts and scholars have predicted a New Jersey victory — possibly by a 6-3 decision — and the oddsmakers agree.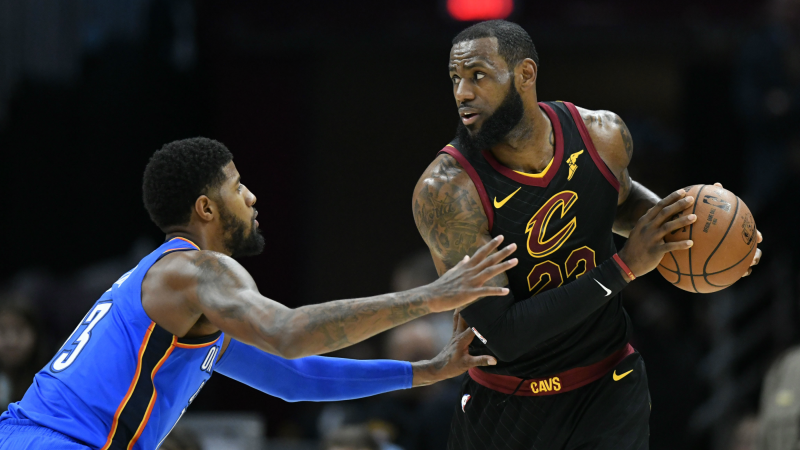 On Monday morning, the offshore sportsbook Bet DSI released a prop bet showing New Jersey as a -145 favorite over the leagues (+115). This is a great sign for sports bettors who have been waiting years, if not decades, to cast a legal bet.
Bet DSI also expects the decision to come down within the next 60 days or so, possibly as early as March 5th.
At Predict, an online stock market for political betting, the leagues are considered "heavy underdogs" and traders have been hammering New Jersey to win the case.
A "Yes" bet on Jersey to defeat the leagues is currently priced at 86¢, while "No" is 14¢.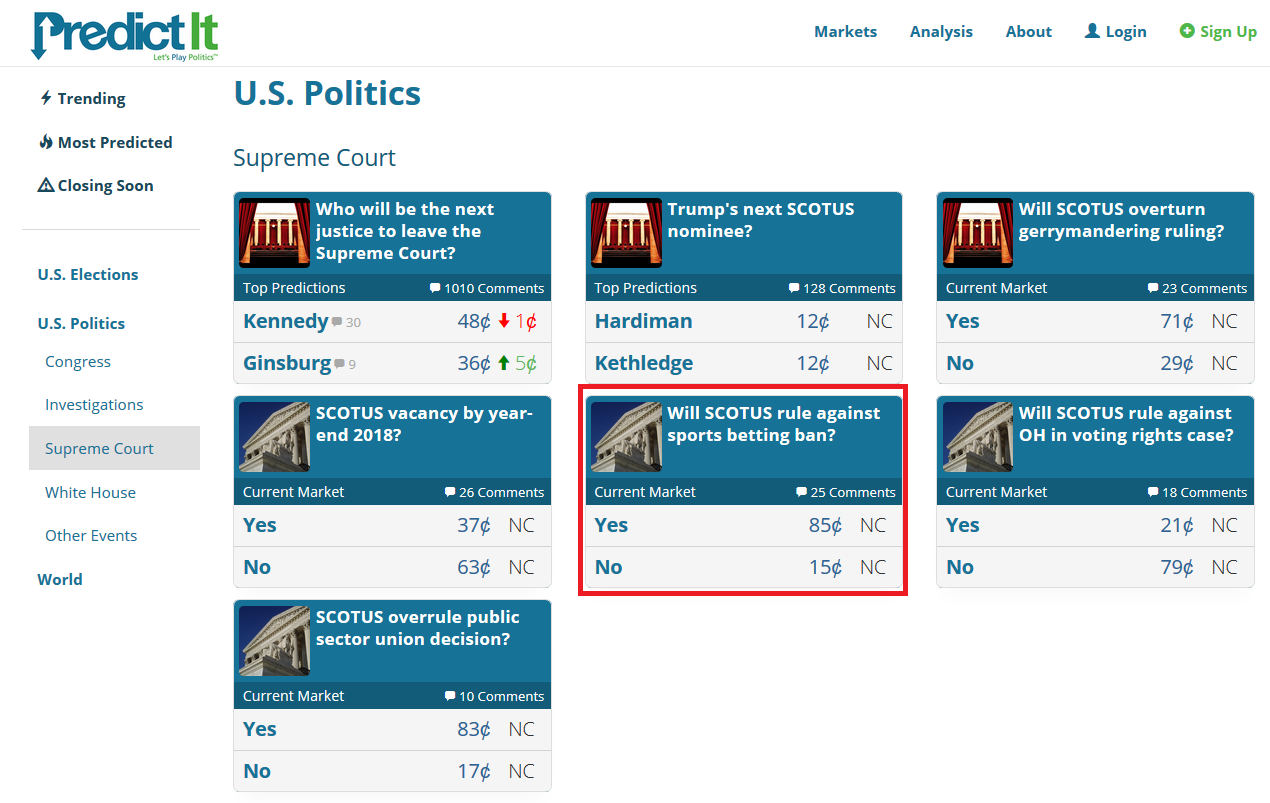 Back in December, "Yes" opened at 58¢.
What do you think? 
Will New Jersey win the Supreme Court case and open the floodgates to legalized betting in America?
More importantly, will you be placing a bet on whether betting will be legalized? A bet within a bet, Wiseguys Inception.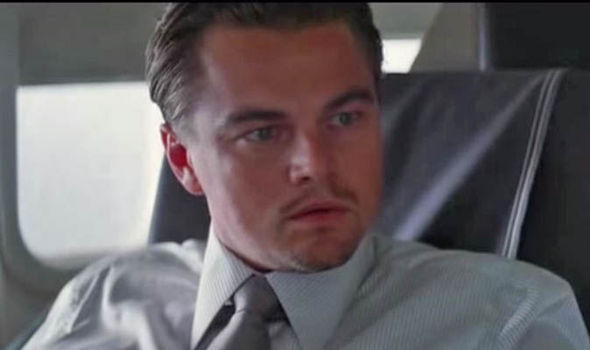 See you in Atlantic City!
Cover photo via Jack Gruber-USA TODAY NETWORK