Sign up for The Action Network's daily newsletter to have trending articles delivered into your inbox each morning.
There's nothing quite like betting on a child's major life decisions. BookMaker posted odds on where LeBron James Jr. will attend college, a decision he won't make until 2022. Will Bronny attend Duke? Kentucky? Quit basketball to pursue an art career? Marky Gallant looks at the possibilities…
Speaking of Royalty…
LBJ Sr. is officially a Los Angeles Laker. So are about 50 other odd characters from around the league. With so much change, Matt Moore thinks the Lakers may have an identity crisis on their hands … like the time Intern Gil went through his emo/skateboarding phase in middle school.
---
Last year, the Texans played most of the season without 500-plus pounds of prime Longhorn in J.J. Watt and Deshaun Watson. As a result, Jason Pierre-Paul could count their wins on one hand. This season is another story, as oddsmakers expect them to rebound. Danny Donahue does too…
Glass Half Full
Negative Nancies, shield your eyes. Bettors at BookMaker are expecting a lot of wins this season. More wins than mathematically possible in the NFL. Here are the only seven teams the public doesn't like to exceed their win total…
---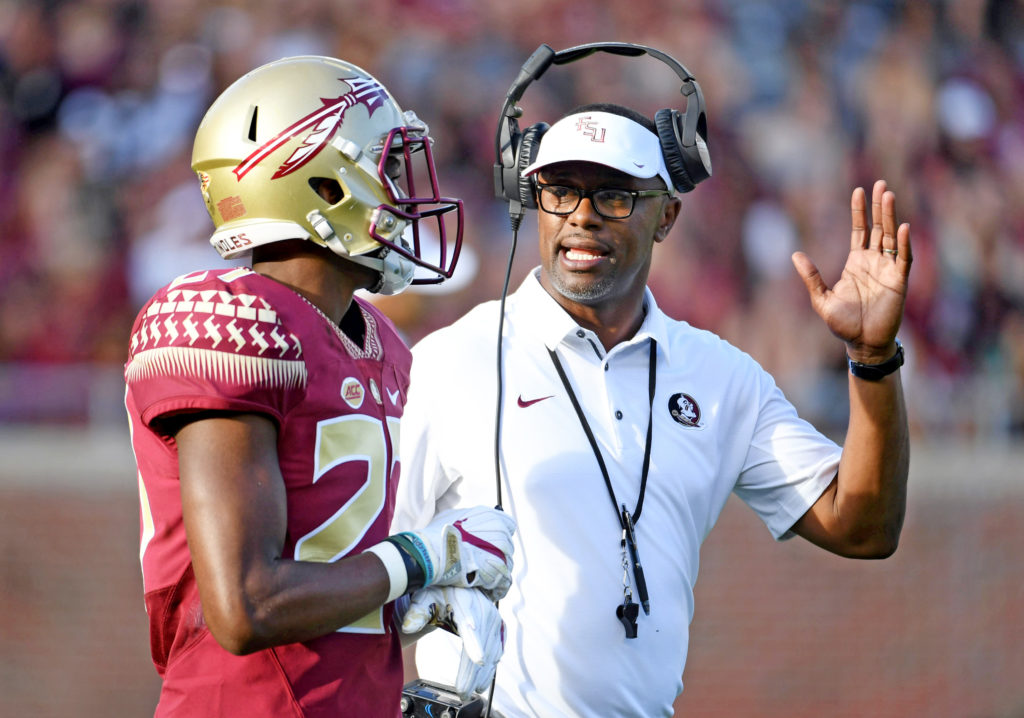 Alright, Negative Nancies. Unshield those eyes. Collin Wilson is here with three extremely pessimistic ACC previews. Let's start with Florida State, a team going through a coaching transition with questions at quarterback. Local Tallahassee crab dealers expect their business to bounce back, but Seminoles fans shouldn't be as confident…
The Devil's In The Details
Duke's overachieved under David Cutcliffe, but a weak offensive line figures to stymie its potential this year…
More O-line Issues?
The bar is set much higher in Miami, but Wilson isn't sold, either. Collin knows collegiate offensive lines so well you'd swear he has sources in the dining hall, and much like Duke, he sees the Canes front five and quarterback play holding them back this season…
Witch Hunt in Jersey: The hubbub on Twitter was that the new FanDuel sportsbook didn't have enough cash to pay out on Tuesday. PJ Walsh investigates…
Props to Kawhi: Justin Phan weighs in on whether Kawhi Leonard will or won't thrive in the frigid north this season…
I'll Take That Bet: Our latest edition features Blackjack and Raybon betting NFL win totals from the NFC West and AFC North. Unlike the public, they actually chose the under on some of their wagers…
Back-to-Back Texas Mooses: The Rangers just hate winning baseball games. For the second night in a row, Texas' bullpen blew a huge lead to the A's in heartbreaking fashion…