Tuesday's Lead: Week 2 Fantasy Rankings and Waver Wire Picks
Credit:
Jake Roth-USA TODAY Sports. Pictured: Tyreek Hill
Sign up for The Action Network's daily newsletter to have trending articles delivered into your inbox each morning.
NFL
Fantasy football drafts are fun. You and your buds get together in the back room of your favorite local dive bar and when the dust settles, your team looks stacked. Then the games start and all hell breaks loose. Now, you're thinking about making a splash in the free-agent market. Our Ryan Collinsworth does his best Jimmy McNulty impression and targets the best players on the wire…
Quarterbacks and the Spread
Green Bay fans held their breath when Aaron Rodgers hitched a golf cart ride off the field on Sunday night, but it turned out A-Rod just wanted to let the Bears have some fun before eating their souls. How much is Rodgers (and every other QB) worth to the spread? Mark Gallant did some sleuthing with the help of bookmakers and found the Packers' insurance policy isn't exactly State Farm-esque…
Week 2 Fantasy Rankings
While everyone else fawns over Sam Darnold and Jared Goff, our team of fantasy football experts are already focusing on Week 2…
---
ACTION NETWORK EDGE
Take advantage of our 60% OFF special offer. Live odds from 50+ sportsbooks, real-time trends and all of our premium content costs less than a stadium beer per month. #BeABetterBettor and Get the EDGE before time runs out…
---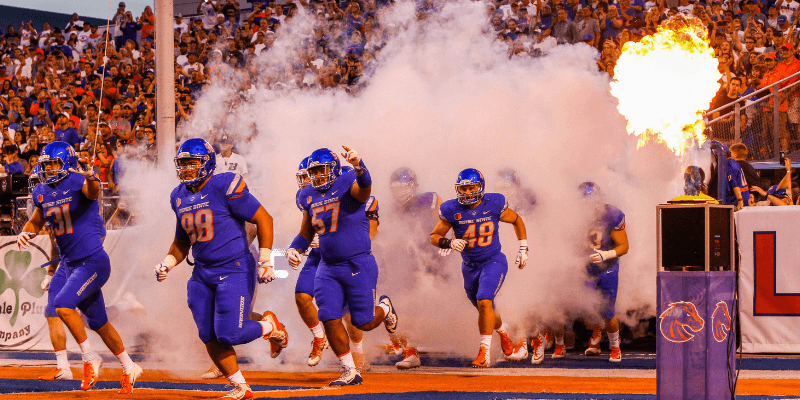 CFB
Not only did Boise State cover a 33.5-point spread with ease against UConn, it also put up 818 yards against the Huskies. That equates to just under one-half mile, or .74 kilometers for our European audience. What other numbers stood out in Week 2? Steve Petrella gives you 15 to know…
Dishonest Scoreboards
Speaking of numbers, Ken Barkley is back with his weekly column parsing through box scores to make sense of some wild results, including an apparent basketball game between Ole Miss and Southern Illinois…
Power Moves
And some more numbers for you. Collin Wilson released his updated power ratingsand projected Week 3 point spreads to help you beat the market…
---
TOP EXPERT PICKS
Indiana -14 vs. Ball State. Our college football guru doesn't buy Ball State even after an impressive cover in South Bend in Week 2.
BYU +22.5 at Wisconsin. Millman thinks the Cougars have what it takes to keep it (relatively) close against the Badgers…
---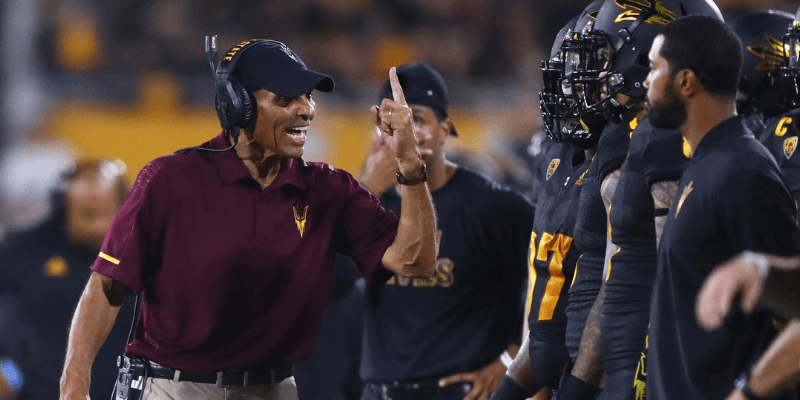 THE TOP 5
12 Dollars the Hard Way: Jason Sobel donned the white jumper and served as Brendan Steele's caddy for the final round of the BMW Championship. Steele shot two-under, his best score of the tournament. Maybe Jason's in the wrong line of work…
Sparty Poopers: Herm Edwards and the Arizona State Sun Devils upset Michigan State this weekend, basically ending any hope the trendy Spartans had of getting into the College Football Playoff…
Gambling with 'His Airness': Mr. Sobel also had the pleasure of speaking with Justin Thomas about the time he made Michael Jordan some scratch on the golf course…
Finau Makes the Cut: Tony Finau's breakout year will conclude with him playing in the Ryder Cup. The 28-year-old was named as the last captain's pick for the tournament. Finau and the Yanks are currently -210 to lift the trophy…
Colleges Podcast: On the latest episode of The Action Network Colleges Podcast, Stuckey and Collin try to figure out how the hell Arkansas blew a 27-9 lead against Colorado State, and listeners take out their bad-beat frustrations on our podcast's innocent voicemail…