A Serious Betting Breakdown of Rough N Rowdy 2
Rough N Rowdy 2: The Valentine's Day Massacre. Getcha' popcorn ready, folks…there will be blood (maybe).
Following the success of Handsome Hank vs. Tex in RnR1, there is once again a main event featuring Barstool personalities. Let's just hope for Pres' sake that the pay-per-view feature isn't still broken. The free viewers almost killed him last time.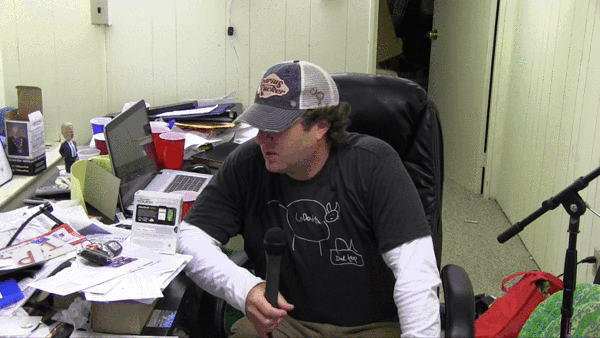 Smitty: +120
Chef: -150
Smitty as a dog in RnR2 and the Eagles as a dog in the Super Bowl. The next couple of weeks could be either absolutely life changing for him … given his luck, there's a good chance it will change him for worse.
Let's take a deep dive and analyze the fighters.
Adam "Smitty" Smith: 6'3″, 200 lbs
Odds: +120
In one corner, you have Smitty—Barstool's native hardo. The block-headed Philadelphian is never afraid to put his money where his mouth is. Unfortunately, I don't think he's ever won anything in his life, at least not during his time at Barstool.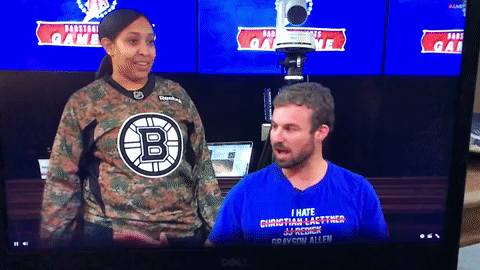 Losing to Tex at video games, or anything, for that matter…not a good look! However, Smitty has shown some athletic prowess during his life.
Before his days at Barstool, Smitty was the Gronk of Susquehanna University, snagging passes and throwing blocks as the River Hawks' tight end. After seemingly taking a hiatus from physical activity and going from Lego-Brick head to Duplo-Block head, Smitty's back on the wagon.
We've seen him bench 135 for 44 reps at the combine, come close to hitting some dingers, and be an all-around monster around the office.
The former D3 football star certainly has athleticism, something that the first two main event contestants lacked, but he does not have a pugilistic background. His opponent, on the other hand, may be just the opposite.
In the other corner, we have Nate! Nah, just kidding. The Barstool execs don't want a dead spider monkey on their hands. Instead, they're going outside of the NYC office all the way to the Heartland.
Shaun "$20 Chef" Latham: 6'2″, 230 LBs
Odds: -150
With the facial hair of Wolverine, the gut of Big Cat, and the wonky eye of Riggs aka Bozo, your boy Shaun Latham has quite an interesting look. When you get into the ring, though, looks don't matter.
Chef has been training in fisticuffs for more than a year, as proven by this Insta. He definitely doesn't have the hand right-eye coordination or speed of Smitty, but he does have technique, likely a bit of stamina, and most importantly—power.
I would not want to be on the business end of $20 Chef's fist. In RnR1, Tex tagged Hank with one solid jab that sent the handsome one's ass and Ria's jaw to the floor.
If Smitty gets a direct blow in a similar fashion, I'd have to imagine it would do 10x the damage. No offense, Tex, but the Chef has dad strength.
Will the midwestern comic make a statement in his first big opportunity at Barstool, or will Smitty's streak of bad luck finally come to an end?
The Pick: I've gone back and forth on this a few different times. While Chef has the edge in boxing training, I don't believe that will end up mattering all that much. This is called Rough N Rowdy Brawl for a reason. Even though they're in a ring wearing boxing gloves, I can almost guarantee no technique will be applied.
Smitty probably won't be able to drop Chef like a bag of dirt, but his youth and athleticism should be able to propel him to a victory by decision. Both boxers will get their punches in, but if Smitty can tire Chef out, he should have the edge in the latter rounds (aka Round 3).
The Eagles won't be winning the Super Bowl, but the fade-Smitty parlay of Patriots/Chef won't hit. Lock in the block-head at plus money while you can.