Sobel's 2021 Genesis Invitational Picks & Preview: Should You Back or Fade the Elite Players at Riviera?
Credit:
Hector Vivas/Getty Images. Pictured: Viktor Hovland
One of the major narratives entering last week's AT&T Pebble Beach Pro-Am was that it had the weakest field of the year so far and the one of the weakest we've seen in decades at the famed links.
Of course, the final leaderboard showed pre-tournament second-favorite Daniel Berger as the winner, with three other favorites finishing among the top-five.
What does that tell us? Maybe it's best to load up on the few elite players in these weak fields rather than searching for longshots, or maybe it's proof that a classic venue can bring out the best in the best players. Or maybe, to borrow a phrase from Homer Simpson, it was just a bunch of stuff that happened.
There will be no such narrative this week.
The field for the Genesis Invitational includes the top four players in the current world ranking, eight of the top 10, 12 of the top 15, 14 of the top 20 and 17 of the top 25.
This is a big-time list of competitors at a big-time course in Riviera CC, but don't let that fool you into believing that only one of the biggest of big-timers can win this event. Over the past 10 years, there have been as many winners who started the week 30/1 or shorter as those who opened at triple-digits.
| Year | Winner | Odds |
| --- | --- | --- |
| 2020 | Adam Scott | 30/1 |
| 2019 | J.B. Holmes | 100/1 |
| 2018 | Bubba Watson | 50/1 |
| 2017 | Dustin Johnson | 15/2 |
| 2016 | Bubba Watson | 20/1 |
| 2015 | James Hahn | 200/1 |
| 2014 | Bubba Watson | 25/1 |
| 2013 | John Merrick | 150/1 |
| 2012 | Bill Haas | 40/1 |
| 2011 | Aaron Baddeley | 100/1 |
If you're seeking a winner's trend at Riv, you won't find it within this list, as winners have been anywhere from the favorite to a massive longshot. And yes, that extends past only the champions, as well. Last year, Scott Brown and Sunghoon Kang were among the runners-up. Three years ago, there was a Scott Stallings sighting near the top; the year before that, Brown (again) and Wesley Bryan.
Point is, this leaderboard is hardly the domain of only the elite players.
Instead, we can look elsewhere for trends. Like this one: Five of the last seven winners of this title have also won the Masters, which suggests a conceivable corollary between Augusta National and Riv, though that number is admittedly skewed since Bubba Watson accounts for three of those five wins.
Or maybe this: Each of the last three PGA TOUR winners — Daniel Berger, Brooks Koepka and Patrick Reed — had missed the cut in his previous start and in each instance, that previous start came in the previous week. In theory, that leaves Rickie Fowler, Alex Noren, J.B. Holmes and Harold Varner III among the likeliest candidates to keep that going, but it wouldn't be surprising if that trend ends at a trio.
The truth is, if we're really trying to back a trend, it's the one which took place last week that might be the most sensible: Good players are going to play well.
That might sound too simplistic, but at a track which annually favors the best ball-strikers, it's not a terrible plan.
And yet, I'm going to fade the chalk, at least at the very top of the board.
Cross your fingers, clench your teeth and let's hope DJ, Rory, Rahm and JT don't do anything too special this week.
Outright Winner
One player to win the tournament.
Viktor Hovland (+3500)
We should never feel overly confident with an early-week pick to win, but I admittedly feel especially uncertain about this one. There was a whole Goldilocks vibe as I surveyed the list of potential candidates: This one had odds too low; this one has ball-striking numbers that are too concerning; this one has too much scar tissue; and this one doesn't have enough.
Eventually, I landed on Hovland, who isn't without his detriment, either, having never played Riv in a professional competition (he failed to advance to the Round of 64 in the 2017 U.S. Amateur), but his recent form and stats were too difficult to ignore. The Norwegian is enjoying a coming-into-his-own experience right now, having finished in the top-six in four of his last five worldwide starts. He also ranks 19th this season in strokes gained tee-to-green.
It's a long way from Riviera Maya (where he won the Mayakoba last year) to Riviera CC, but his game should translate well. During a week when none of the favorites feel like a slam-dunk, I think the 30/1-40/1 range should be a sweet spot and Hovland is the one who felt "just right" in this bunch. 
Other OADers
Potential selections for one-and-done options.
Scottie Scheffler (+5000)
Full disclosure: In that Goldilocks analogy above, Scheffler was the one with concerning ball-striking numbers. Surprised? Me too. I would've guessed that Scheffler would rank highly in these categories, but this is why we use analytics to our advantage.
Despite four top-20 finishes in 10 starts this season — including a season-best T-7 at the WMPO in his last start — Scheffler ranks just 77th in strokes gained tee-to-green and an unseemly 182nd in strokes gained on approach shots. I'm still listing him here, because this feels like a good spot for him, but the numbers that matter most do have me scared off a bit.
Hideki Matsuyama (+4500)
Sticking with this second-tier sweet spot, Matsuyama owns a nice track record at Riv. In a half-dozen previous starts, he owns four finishes of 11th-or-better. But again, during a week when everyone is "too" something, his recent form is too middling to get overly excited about him. In four starts this year, his results have ranged from 19th to 53rd — a far cry from his usual numbers. I don't mind him as an OAD play, but that might be the extent of my investment.
Top-Five
One player to finish top-five.
Marc Leishman (+1100 for top-five)
With two top-fives here in the past half-decade, I'm hoping that lightning will strike for a third time. After enduring a poor run of results last year, when he admitted his swing became too mechanical and he wasn't playing creative enough, Leishman is clearly trending in the right direction, finishing T-4 at the Sony Open and T-18 at the Farmers in his last two starts. Cool, dry temps with a little wind should suit him perfectly this week, as his long- and mid-iron game matches up really well with Riv.
Top-10
One player to finish top-10.
Max Homa (+500 for top-10)
Clearly playing some of the best golf of his career, Homa returns to his hometown, where he finished T-5 last year. This comes fresh on the heels of a T-7 at Pebble Beach, after which he admitted his swing didn't feel great during the week.
"I guess maybe a sign of good things that I didn't panic," he said, "and I trusted what I'm doing and kind of change the game plan up a little and then played some really good golf." That should be a very good sign. On a week that's tough to predict, this is one of my favorite plays.
Top-20
One player to finish top-20.
Carlos Ortiz (+275 for top-20)
Another guy who might go under the radar in such a strong field is Ortiz. All three of his finishes so far this year are inside the top-30 and he's never been worse than 26th at this event in four starts.
He should be a solid top-20 play and I don't mind him for a top-10, either.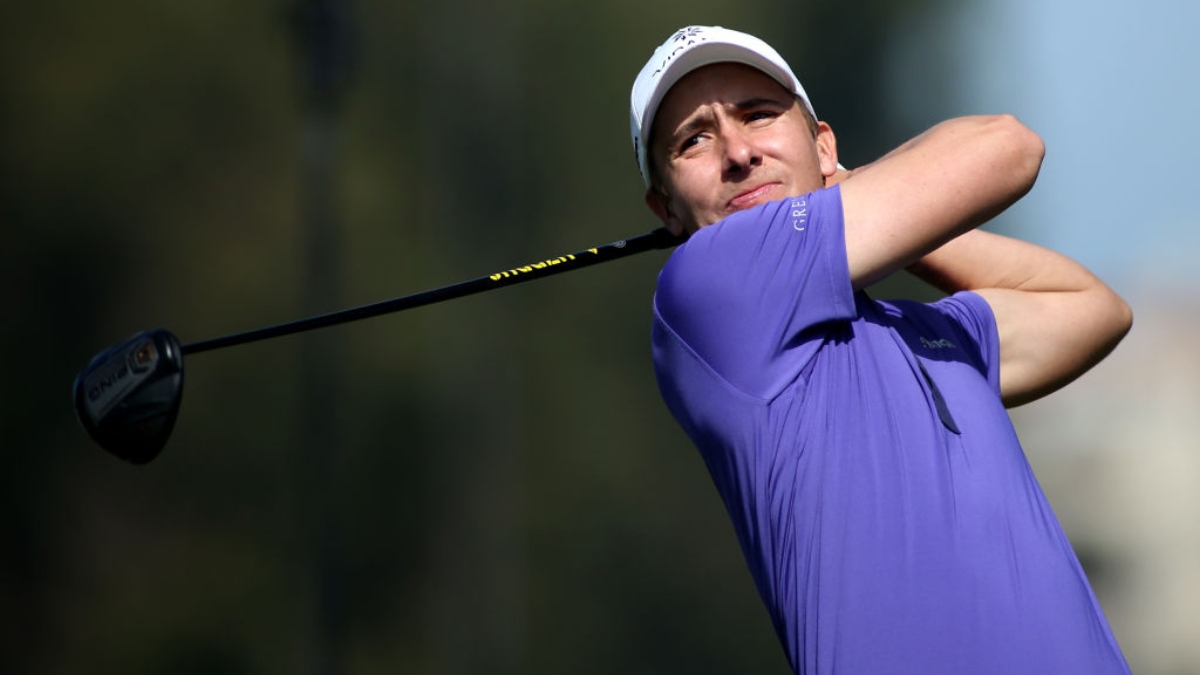 Top-30
One player to finish top-30.
James Hahn
Look, if that trend listed in the intro is going to come to fruition this week, Hahn might be the best bet to go from MC-to-W at a place where he's won before. In fact, when I tweeted about that trend, Twitter user @mdressor replied with a note about Hahn playing well in weeks directly after a missed cut.
Dating back to last year, there have been four such occasions where he's played the week after failing to reach the weekend. Two of those were MCs, when he was playing a fruitless stretch of back-to-back-to-back events mid-summer. But there was also a T-13 at the Genesis last year and a solo 10th in Phoenix just a few weeks ago.
Based on other results, we know Hahn is a guy who doesn't need much momentum — his last win, at the 2016 Wells Fargo, was preceded by EIGHT consecutive missed cuts — so I like any play for him to get back into the mix this week.
Top-40
One player to finish top-40.
Charl Schwartzel
We'll have to dig to find some top-40 value this week, but the former Masters champion could be useful here. He's not the player he once was, but he does own four top-40s in nine career starts at Riv, including a T-3 in 2013 and a solo fifth the next year. Similarly, he's finished top-40 in two of his last five starts. This isn't a make-or-break play by any means, just a sneaky little value pick that could have some legs.
DFS Free Bingo Square
A safe plug-and-play option for DFS.
Xander Schauffele
On multiple occasions recently, I've written in this spot in the column that Rahm might own a higher floor than anyone else in the game today. I'm not backing down from that assessment, but Schauffele isn't too far off, either. In the past year-plus (since the beginning of last February), he's played 21 events and finished outside the top-25 exactly one time.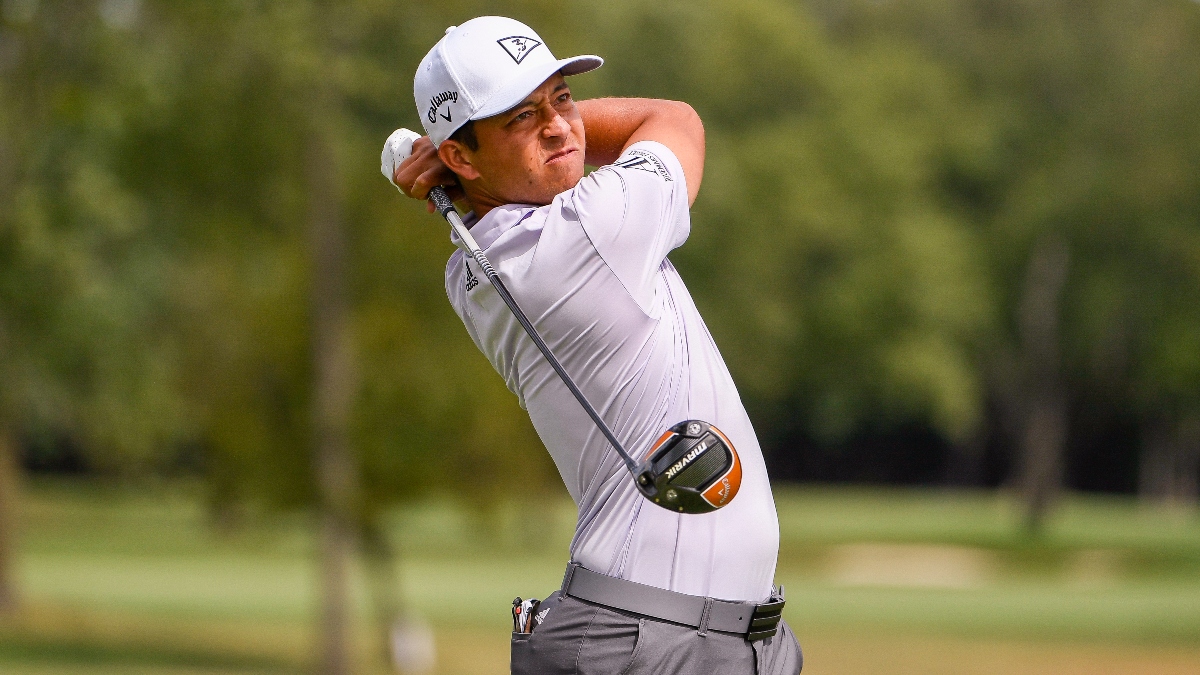 Coming off another heartbreaker in Phoenix two weeks ago, I think this is a big week for Xander's psyche. He wants to prove that his confidence isn't shaken and I think he'll do that. It might not equate to a win, but on a week when you're going to have to pick and choose amongst the big-name guys, I don't mind using him to anchor a lineup.
DFS 'Dog
A lower-priced option for DFS.
Lanto Griffin
This week's low-priced option might not be as low as other weeks, but I do think we're getting a bargain on a guy who deserves to be rostered. Remember: Griffin played in the final group at last year's Zozo Championship — also in the Los Angeles area — and is coming off a T-7 at Torrey in his last start. Playing on West Coast courses where iron play is rewarded has served him well lately.
 First-Round Leader
One player to post the low score Thursday.
Joaquin Niemann (+5500)
We haven't seen Niemann since a pair of runner-up results on the Hawaii Swing, but he tends to be a fast starter, with opening-round scores of 66-69-62 in his last three starts, while ranking 10th on the PGA TOUR in Thursday scoring average this season. He's yet to warm to Riv, going 44th-MC in two trips, but expect that to change, as his iron game should work well on this track. 
Matchup Man
One player who should beat comparable players.
Matt Fitzpatrick
I expect the world's 20th-ranked player to continue taking steps toward a breakthrough campaign that could/should see him winning on the PGA TOUR for the first time. I'll be targeting him more during the upcoming Florida Swing, but certainly don't mind a play this week, where he finished T-30 last year. With so many bigger names, you should be able to find Fitz as an underdog in a few worthy matchups.
The Big Fade
One top player to avoid at this tournament.
Dustin Johnson (+550)
Remember that thing about crossing our fingers and clenching our teeth? Yeah, here goes nothing. It's not that we should hate the world's best player on a course where he's raked over the years, finishing top-10 in nine of 13 starts. It's just that +550 odds feels incredibly short against a stacked field.
I would've believed DJ would check in somewhere around +700 or +800 this week, but the books are obviously banking on current form and course history getting the public into betting him big this week. To be clear: I don't dislike him, I just dislike his price.
How would you rate this article?