Rovell: Ever Wanted to Name a Thoroughbred Horse? Now's Your Chance
Credit:
Courtesy of LNJ Foxwoods. Pictured: Unnamed Horse
Naming a racehorse is a time-honored tradition normally reserved for the small few who are well-heeled enough to actually own a horse. But that will soon change.
The Action Network, in partnership with thoroughbred owners LNJ Foxwoods, The Jockey Club and the Breeders Cup, are allowing one of our readers to name their next horse.
Here's how it WORKS. After reading the details below — and yes, you won't win without reading this article (you'll soon see why) — submit your favorite name for a horse here on Twitter.
A panel of judges will narrow it down to the final eight and then we'll take it to a vote "bracket style" to determine the winner. The winner will not only have his or her name on the race track one day, but will also get their share of $1,000 in bet credits.
Note: You must be in a legal betting state to participate, but unlike sports betting, horse racing is legal in 31 of the 50 states.
Who is LNJ Foxwoods?
LNJ Foxwoods is a racing partnership started by Jaime Roth and her parents Larry and Nanci in 2012. They have 147 horses in their stable, including broodmares, foals, yearlings and two-year-olds. They particularly specialize in female horses who then become essential parts of their breeding business.
What are their biggest recent wins?
They won the 2019 Kentucky Derby with Country House and won the 2019 Breeders Cup F&M Sprint with Covfefe.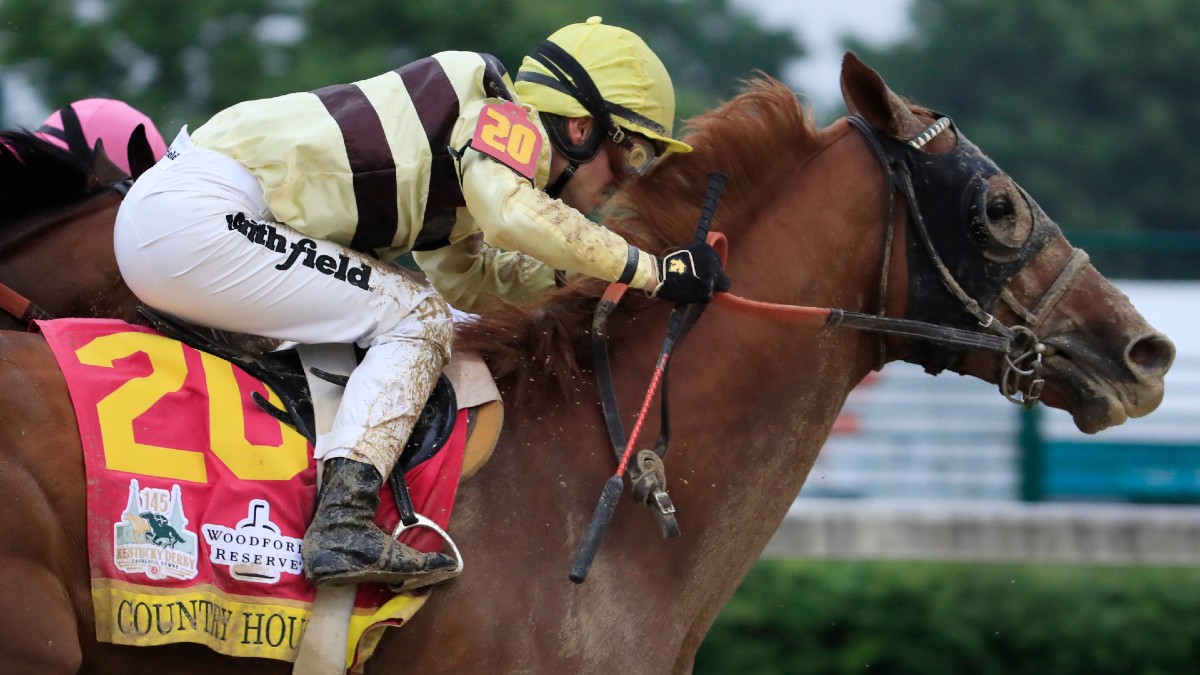 Wait, Covfefe. Seriously?
Yes, as soon as Donald Trump inadvertently tweeted that word instead of the word "coverage," Jaime Roth said a friend of hers in California reserved the name with The Jockey Club, which is the arbiter of whether a name can be registered to a horse. Covfefe went on to become filly of the year in 2019 and won six of her eight starts before being retired to breed in February.
How important is naming to LNJ Foxwoods?
Extremely important. Jaime Roth says she spends a tremendous amount of time researching and makes sure she matches the name with appropriate connections. Covfefe for example was given to a horse whose parents were a stallion named Into Mischief and a dam named Antics.
"A horse is sort of like a license plate," Roth said. "It's how you recognize them."
What are some other names that have been dreamt up by Jamie and LNJ Foxwoods?
Roth named a horse Constellation because of the spots she had all over her. She also named a gelding United after a United Airlines passenger was forcibly removed from a flight. United's dam was a horse named Indy Punch.
There was another horse she named Nickname because the horse's father was Scat Daddy. "Scat" was a nickname for Scat Daddy's owner and Wall Street investment banker James Scatuorchio.
Another one of Jaime's classics was Anonymity. She's a full sister to Hansen, who was owned by Kendall Hansen, famous for dying the horse's tail blue. "Our play on the name was being the opposite style owners since we would never draw attention to ourselves."
How does naming work?
You have to submit a name to The Jockey Club and they have to approve the name. Roth said that 99% of names wind up failing due to the rules they have. Roth also said she currently has about 250 names she has thought of that have already passed. She just has to assign them to horses.
Can you tell me about this horse I will be naming?
Well, we can tell you the lineage, which is often important. This colt is out of Tapit & Mystery Strike. Mystery Strike is the daughter of broodmare Mystery Trip, which LNJ Foxwoods also owns.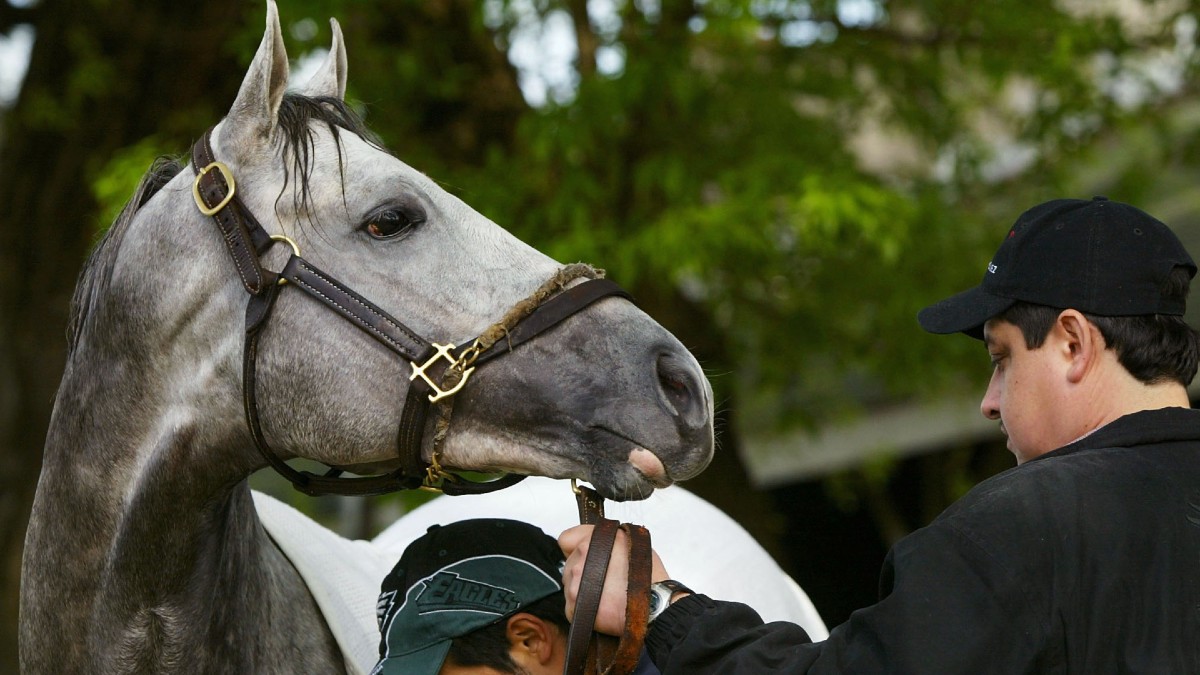 Most important, Roth says, is that Mystery Trip is a sister to famous stallion AP Indy and 1990 Preakness winner Summer Squall and is the last daughter of a horse named Weekend Surprise.
You still haven't told me the actual rules?
OK, so here's the must, must read section if you want to win. The Jockey Club has lots of rules for horse names.
Names have to be fewer than 19 letters including spaces & punctuation.
Names can't consist of just initials
Names of living people cannot be used without their permission
Names of anything commercial, including companies, cannot be used
Nothing vulgar in nature (though Rock Hard Ten & Tapit got through!)
Names can't be already registered
Before you submit a name, check your horse name here.
And adding an "ing" or an "s" on the end to an already registered name, likely will result in a rejection.
How would you rate this article?