The Thursday Forecast with Marky the Meteorologist
Another lovely day in paradise. Spring is in the air, and Marky is enjoying the weather. Hit the driving range this morning, went out in the woods to observe Mother Nature and boy, oh boy, did I observe Mother Nature. I happened to witness two orioles acting out the story of the birds and the bees.
Speaking of Orioles, the weather at Camden Yards is looking pretty solid this evening. Solid for hitters, that is. The poor saps on the mound, Ian Kennedy and, gulp, Chris Tillman, might be in for long nights. Tillman would be in for a long night even if he was pitching in zero-degree weather 10,000 feet below sea level, so it could be especially bad tonight.
Temps are expected to be around room temperature, despite the game not being in a room, and winds will be blowing out for most of the game. This total has already jumped from 9.5 to 10.5 since opening and more than 90% of dollars wagered are on the over.

Let's take a look at how weather is expected to affect a handful of tonight's matchups.
Another game in the AL East is triggering the exact same weather rating of 59 at FantasyLabs, but the conditions to the naked eye look much different. In New York, the Yankees will be hosting the Red Sox for the finale of their series and scattered thunderstorms will be in the area. It won't be quite as hot as it is in Baltimore, and winds will be blowing from right to left, but the elevated humidity of 78% will be good for ball flight.
As is always the case with the possibility of rain delays, be careful when rostering players in DFS — especially pitchers. Choosing hitters is actually a great way to be contrarian because unless the game is actually rained out, you'll get players who are likely less owned. Starting pitchers can get screwed, however, because any extended rain delays can seriously hurt their chances of going deep in the game.
And last, but definitely not least, is Coors Field. Tuesday night, the weather rating was popping at an 83, and much to my dismay, there were only six runs scored in the game. Tonight, the weather rating is an unholy 94!

Batters have been much better than expected when the weather rating is at least a 90, but I don't think it takes Sherlock Holmes to figure out that one. Jhoulys Chacin will be hurling for the Brew Crew, while German Marquez will try to hold down the fort for the Rockies in a game that features a total of 11.5.
That'll do it for me. And that oriole anecdote wasn't made up just so I could transition to the Orioles game, it really happened.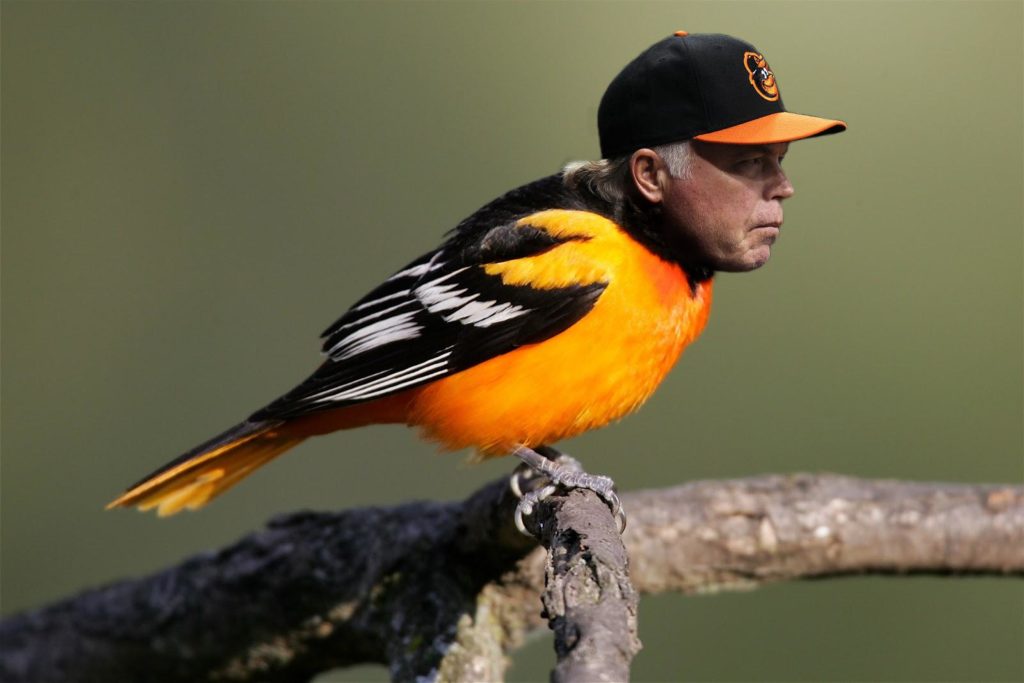 I didn't make this picture, either. It was readily available on Google.