Yankees vs. Red Sox Betting Preview: Will the Offensive Onslaught Continue?
Credit:
Credit: Bob DeChiara-USA TODAY Sports
Betting odds: New York Yankees vs. Boston Red Sox
Yankees moneyline: +135
Red Sox moneyline: -145
Over/Under: 12
First pitch: 4:05 p.m. ET
---
>> All odds as of Saturday afternoon. Download The Action Network App to get real-time MLB odds and track your bets
---
When you begin to handicap the third game of the Yankees-Red Sox series on Saturday afternoon, it will be hard to ignore the recent history between these two teams.
Take a gander at how many total runs have been scored in their last five meetings …
Last night: 15 runs, 27 hits
Thursday: 22 runs, 30 hits
London (Game 2): 20 runs, 28 hits
London (Game 1): 30 runs, 37 hits
June 2: 13 runs, 21 hits
For the Yankees, it has been one of the worst stretches in the history of the rivalry:
This is 1st time ever that the Yankees have allowed at least 8 runs in 5 straight games vs Red Sox.

— Katie Sharp (@ktsharp) July 27, 2019
Can New York rebound at Fenway in Saturday's matinee?
New York is putting its streak-stopper on the mound against the Red Sox. CC Sabathia takes the hill after the Yankees have lost the first two games of the series by a combined 21 runs.
In both games 1 and 2 of the series, the Red Sox were receiving a minority ticket count —  less than 50% of moneyline betting tickets.
Today, CC tries to stop the Yankees' losing streak like he has done so many times. Since 2005, the Yankees are 124-77 (61.7%) after a loss with Sabathia on the mound. winning by 1.3 runs per game.
In that span, Sabathia is the seventh-most profitable starter in all of baseball, including 25-11 over the past three seasons, with the Yankees beating their opponents by 1.8 runs per game.
In CC's more than 200 starts in this spot after a Yankee loss, he has faced the Red Sox 20 different times with New York holding a 12-8 record, making Boston his most profitable opponent in that spot.
On the other side, the Red Sox are throwing starter Eduardo Rodriguez and there might not be a starter in baseball more equipped to assisting in a game going over the total than Rodriguez.
In 2019, the Red Sox are giving him 8.41 runs of support per start, the most in baseball. Over the last two seasons, Boston is scoring 7.09 runs per Rodriguez start, the second-most in baseball behind just Rick Porcello … another Red Sox hurler.
During the regular season and playoffs, the Red Sox are 70-40 (63.6%) when Rodriguez takes the mound, profiting bettors $1,276 on a $100 per game basis, making him the most profitable Red Sox starter in the Bet Labs database.
Where Rodriguez' biggest advantage may lie in the total.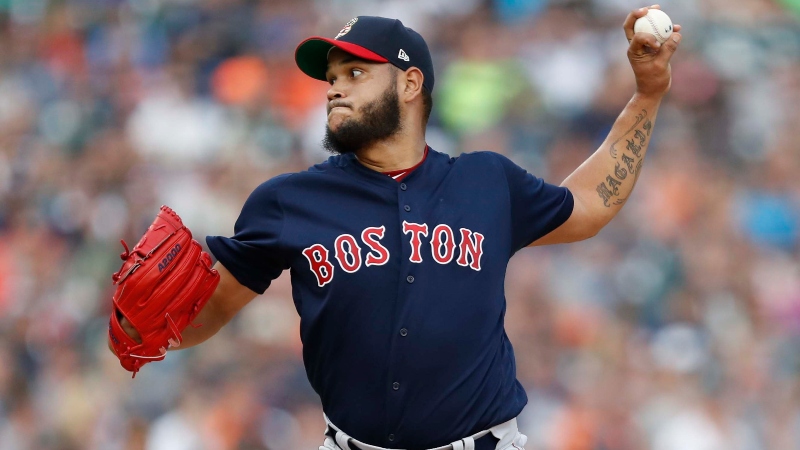 In 2019, the over is 16-5 (76.2%) in Rodriguez starts for the Red Sox, profiting bettors $1,060, making him the most profitable starter to the over this season. His 21 starts are going over the betting total by 2.5 runs per game.
Entering play on Saturday, here are the most profitable starting pitchers to the over in 2019, headlined by Rodriguez and Boston's over eight runs of support this year …
Rodriguez has made four starts against the Yankees over the last two seasons and there have been an average of 13.8 runs per game scored.
The over/under for Saturday's matinee between the Yankees and Red Sox is 12, their sixth consecutive game with a double-digit total. Prior to this stretch, New York and Boston had not played consecutive games with a double-digit total since July of 2012.
In the Bet Labs database, dating back to 2005, Yankee and Red Sox games with an over/under of 10 or more are 36-20-3 (64.3%) to the over, going over the total by two runs per game. Yankee-Red Sox games with a double-digit total have gone over the total in nine consecutive games dating back to 2012.
How would you rate this article?