NHL Point Totals Odds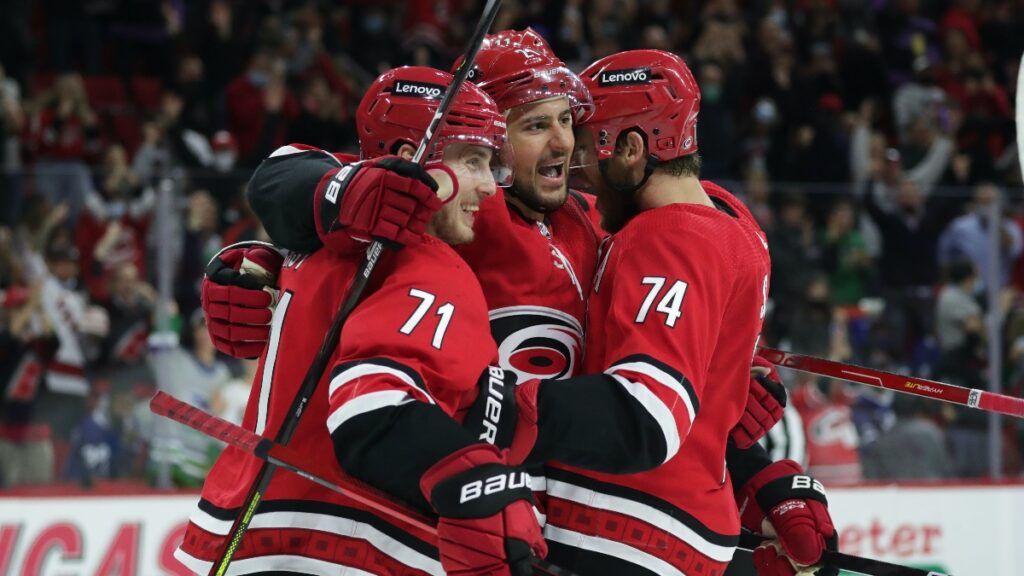 The Carolina Hurricanes saw the most points last season in the Eastern Conference, earning 80 with a 36-12-8 record. The Western Conference saw two teams with 82 points in the Vegas Golden Knights and the Colorado Avalanche. The Pittsburgh Penguins, Washington Capitals and Toronto Maple Leafs.
The Buffalo Sabres only earned 37 points last season, and seem to be in turmoil with stripping Jack Eichel his captain title during the offseason. Also expected to see a low win total are the Anaheim Ducks, Columbus Blue Jackets and Detroit Red Wings. The Arizona Coyotes have the low point total line, although saw a 24-26-6 record last season which was fifth-best in the West Division.
NHL Point Totals FAQs
What does Over/Under mean in hockey?
Should I bet Over 6 (or even 6.5) instead of Over 5.5?
Why are some NHL totals half a goal?