Moscow Liga Pro Odds, Picks: Breaking Down the Evening Table Tennis Slate
Credit:
YURI KADOBNOV/AFP via Getty Images. Pictured: Scenes from a match at the 2010 World Team Table Tennis Championships in 2010. AFP PHOTO / YURI KADOBNO (Photo
One PPP (ping pong pick) per day just wasn't cutting it. The people have been begging for more! (Literally nobody has asked me to do this).
With that said, I went ahead and broke down the stats for all 12 players in the 4 p.m.-to-6:30 p.m. ET slate to find where the value lies (if there is any) for each match. This is just, like, one out of four mini-slates on the day in the Moscow Liga Pro, by the way.
I did this the other night for a casual midnight-to-3 a.m. slate and had success so why not give it a whirl.
Don't trust my expansive table tennis knowledge? Get a couple Benjamin's worth of risk-free bets at PointsBet.
Bet Ping Pong at PointsBet all day, every day! Sign up now to get $200 in risk-free bets.
Sets Per Match Differential (Past 50 matches unless noted)
Kutuzov: +1.4
Shirokov: +0.94
Smirnov: +0.48
Abramov: +0.44 (27 matches)
Petrov: +0.3
Shagarov: +0.28
Chentsov: +0.22 (32 matches)
Volkov: +0.10
Menshikov: +0.08
Ermilov: -0.12
Maksakov: -0.25 (12 matches)
Lyfenko: -1.82
Lots of so-so players in this group, with Kutuzov really sticking out as the cream of the crop. Then you have Noah Lyfenko, who has been so damn bad that I am not seeing any odds for his matches. He's on a 25-match losing streak …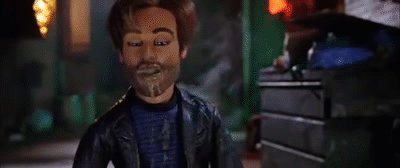 Update: Lyfenko has been scratched from all three of his matches and been replaced by Valery Ivanov (+0.62)
Matches & Picks
Smirnov vs. Volkov
4 p.m. ET
Smirnov: -145
Volkov: +112
With a set differential of nearly +0.5, Igor Smirnov has been the third-best player in this group. Aleksandr Volkov has been a hair above average at +0.10, but has been better as of late. Both players have had very similar recent performances, posting identical records since May 1st.
In the H2H department, things have been fairly close recently, but Smirnov has a 19-9 record overall against Volkov with a lofty +0.78 set differential. With that in mind, laying the juice is the way to go here.
Kutuzov vs. Menshikov
4 p.m. ET
Kutuzov: -185
Menshikov: +140
Oleg Kutuzov, the king of this group, is understandably a solid favorite vs. the middling Andrey Menshikov. The only reason he's not a bigger favorite is because he has a 17-18 record vs. Menshikov dating all the way back to April 12, though he is 6-1 in their past 7 bouts.
Kutuzkov's odds suggest he will win ~65% of the time. You can decide for yourself if you want to lay the juice. I would say it's either that or hold off, as +140 isn't quite enough to fade the hot hand.
Abramov vs. Shirokov
4 p.m. ET
Abramov: -145
Shirokov: +112
Based on the set differentials, this may not make sense. However, Shirokov has actually played poorly as of late. He took a four-day break and is 5-10 since returning on May 2nd.
They've played each other four times, splitting the matches and posting an equal amount of sets. All of those have come since Shirokov's return.
Even though he's played poorly since returning, Shirokov has shown he can handle Abramov. Give me the plus-money.
Petrov vs. Chentsov
4:30 p.m. ET
Petrov: -175
Chentsov: +134
Not much of an angle that I can find here. Chentsov has a limited sample size to go off of and the two have played against one another just four times, with Petrov taking three matches.
Maksakov vs. Ermilov
4:30 p.m. ET
Maksakov: -175
Ermilov: +134
Not much doing here, either. Maksakov has only played a dozen matches thus far and is 6-6. Not great, but from what I've seen, a lot of the newcomers have started off with horrendous losing streaks. Breaking even out of the chute is actually promising.
Lyfenko vs. Shagarov
4:30 p.m. ET
If you can find odds for any Lyfenko matches, you should probably just go ahead and fade him. Like I said, a 25-match losing streak and he hasn't even been close in those. Since May 1, he is 0-20 with just 0.5 sets per match.
Chentsov vs. Shirokov
5 p.m. ET
Chentsov: -240
Shirokov: +180
Thanks to Chentsov's 4-0 H2H record, all in the past couple of days, he is the sizable favorite over Shirokov despite the latter's better overall play. I'm going to hold off on this one.
Erlimov vs. Menshikov
5 p.m. ET
Erlimov: +134
Menshikov: -175
Holding off here. Menshikov is the slightly better player and has a 12-9 record vs. Erlimov. If anything, I would probably take Erlimov, especially if his price gets a bit better before … whatever you call the start of a ping pong match.
Smirnov vs. Lyfenko
5 p.m. ET
Petrov vs. Abramov
5:30 p.m. ET
Petrov: +265
Abramov: -375
Lofty odds for such a small gap in my in-house metrics, eh? That would likely be because of Abramov's 2-0 record vs. Petrov.
However, I wouldn't weigh that tiny sample size that heavily. Petrov has posted an impressive +0.8 SPM different since May 1st and is way too good to pass up at +265.
BET PETROV +265 NOW AT POINTSBET
Shagarov vs. Volkov
5:30 p.m. ET
Shagarov: +126 
Volkov: -165
Volkov has an 18-8 H2H record vs. Shagarov, though Shagarov has won four of the past six. There's about a +0.6 SPM gap between the two since the beginning of May in Volkov's favor.
Holding off on this one.
Maksakov vs. Kutuzkov
5:30 p.m. ET
Maksakov: +265
Kutuzov: -375
Maksakov's played 12 times so far and two of them have been convincing losses to Kutuzov. I'm not laying the -375, but certainly not taking a shot at the inexperienced Maksakov here.
Abramov vs. Chentsov
6 p.m. ET
Abramov: -115
Chentsov: -115
Our first pick 'em of the day! Both have played a similar amount of matches in the MLP thus far, with Abramov posting the slightly better numbers. Chentsov, however, is 5-4 in H2H matches. No edge to be had here.
Kutuzov vs. Ermilov
6 p.m. ET
Kutuzov: -240
Ermilov: +180
In terms of past-50-match form, Kutuzov blows Ermilov away. The two have had a ton of H2H experience, though, and Ermilov has a 25-23 edge. Kutuzov, being as hot as he is, has won seven of their past 10 matches.
I'm holding off here, but would have to say to take Ermilov if you were to bet this match.
Volkov vs. Lyfenko
6 p.m. ET
Menshikov vs. Maksakov
6:30 p.m. ET
Menshikov: +134
Maksakov: -175
Maksakov has very little experience, but has won both H2H matches against Menshikov.
There's not enough data for me to bet on this, but probably wouldn't fade Maksakov here given his solid start to his career.
Shagarov vs. Smirnov
6:30 p.m. ET
Shagarov: -110
Smirnov: -120
Very similar statistics, very similar H2H record (11-10, Smirnov). Holding off here.
Shirokov vs. Petrov
6:30 p.m. ET
Not sure why this is off the board.
Pick Summary
Smirnov -145 over Volkov
Shirokov +112 over Abramov
Petrov +265 over Abramov
How would you rate this article?