WNBA Player Props Betting Forecast: How to Bet Brittney Griner, Diamond Miller This Week
Credit:
Steph Chambers/Getty Images. Pictured: Brittney Griner of the Phoenix Mercury.
In case you missed it last week, we debuted a player prop forecast for the WNBA here at Action Network.
Check out that intro if you'd like a full feel for the column, but the premise is very simple: To give WNBA bettors a look ahead at this week's player props.
Player prop lines in the W often shift hard in a matter of seconds. It's a race to get the best number available, and you don't want to be left with the scraps.
As such, this weekly article should leave you prepared to jump at some of the best value plays for the week ahead as soon as they appear on the board.
WNBA Player Props Betting Forecast
Brittney Griner
Wednesday at Liberty · Friday at Lynx · Sunday vs. Sparks
Griner is arguably the biggest name in the entire sport, so it's hard to imagine a player less likely to be overlooked by the market. But yet, here we are.
The reason is simple: The Mercury parted ways with previous head coach Vanessa Nygaard, and her replacement, Nikki Blue, is showing that she's making BG the focal point of the offense in an even more extreme manner.
In her three games under Blue, Griner is averaging 21.7 points on 15.7 field goal attempts per game. Both of those numbers are up from her first nine games of the season (19.1 points on 11.3 FGA), and these were games fresh off an injury with a supposed minutes limit.
The ceiling on that points average is even higher.
Griner has a favorable schedule this week with the latter two games, in particular, coming against soft interior defenses. The Sparks give up the highest shooting percentage on 2-point field goal attempts in the league, and the Lynx have been playing with a rookie center since Jessica Shepard started missing time nearly a month ago.
The books posted either 18.5 or 19.5 points for Griner's most recent game on Saturday. I would play her points total over 18.5 against the Liberty and all the way up to over 21.5 against the Lynx and Sparks.
The Liberty have a superior defensive frontcourt, and there's the potential for a blowout. But even then, you still might get a number to bet if they post a number close to where they did last game.
---

Diamond Miller
Wednesday vs. Fever · Friday vs. Mercury · Sunday vs. Aces
The second overall pick in this year's draft, Miller has returned from injury looking like a new player.
In her first five games of the season, she averaged 10.4 points, 3.0 rebounds and 2.2 assists on 36.6% shooting with 8.2 field goal attempts per game. In her three games since returning from an ankle injury, she's put up 20.7 points, 4.7 rebounds and 2.3 assists on 55.8% shooting with 14.3 field goal attempts per game.
Now, both of these samples are small, but it's worth noting that the most simple metric — minutes per game — has also seen a large jump of nearly eight minutes per game.
The Lynx were also 0-5 in those first five games but have won all three since Miller returned. This will not be lost on head coach Cheryl Reeve, who likely will keep the minutes coming for Miller as long as she's producing at this level.
I don't project Miller to shoot over 55% moving forward, but I do think the books will come up a bit short in their points props for her for the time being. That'll be especially notable in those first two games of the week for Minnesota, which are excellent matchups against Indiana and Phoenix, which gave up the third- and fourth-most points per game, respectively.
I would play Miller over 16.5 points per game in either of the first two games of the week while sitting out the Aces game because of their elite defense and the potential for a blowout.
---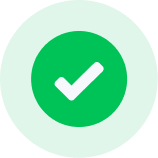 Assorted Notes
I'm adding a new section this week and will likely have it in most of the following weeks. These will just be some scattered thoughts that hopefully can be put to use by WNBA player prop bettors.
Keep an eye on the Sky frontcourt under new head coach Emre Vatansever. In the first game, Alanna Smith saw her minutes drop and her usage plummet. Inversely, Elizabeth Williams had her best game on the season with her second-highest minutes total. Could be a one-game fluke, or it could be Vatansever's preference.
Another new coach is Blue in Phoenix, and there are some early patterns beyond BG. Diana Taurasi and Sophie Cunningham have seen their minutes and usage drop notably, while Brianna Turner has seen the opposite result. DT and Cunningham are coming back from injuries, so that could explain it.
Two C. Parkers are trending in different ways in recent days. Candace Parker put together her best back-to-back games for Vegas, while Cheyenne Parker has seen her minutes and usage drop in the past few games. With Cheyenne, there were a few blowouts and one game with foul trouble, so this is still a wait-and-see situation.
A couple of interesting things to watch in Indiana: Aliyah Boston has had her two worst games of her pro career the last two times out. Is this just a blip, or is it a bit of a rookie wall? Remember, she was playing into March with South Carolina (of course, many of these players are year-round because of the pay structure of the WNBA, so that may not be as big a difference as one might assume). Kelsey Mitchell also has continued to perform much better in the friendly confines of Gainbridge Fieldhouse. Her home/road splits are something Calvin Wetzel first brought to my attention and are a good look for her points props.
How would you rate this article?
This site contains commercial content. We may be compensated for the links provided on this page. The content on this page is for informational purposes only. Action Network makes no representation or warranty as to the accuracy of the information given or the outcome of any game or event.