WNBA Player Props Forecast: How to Bet Elizabeth Williams, Alanna Smith & Sophie Cunningham This Week
Credit:
Quinn Harris/Getty Images. Pictured: Elizabeth Williams of the Chicago Sky.
With the All-Star Game in the rearview mirror, the WNBA now heads into the second half of the season with the Aces out in front and everyone else simply trying to stay within striking distance of them.
This is a decent time to do a mini check-in on how we've done with these player prop forecasts, as five players have been mentioned in these articles now.
Alyssa Thomas was our first highlighted player, and she has gone over her point total in three of her four games since. I still like her points prop over, especially if they're going to hang 15.5.
Tiffany Hayes has indeed cleared 20 points in one of the four games since that look was mentioned, but unfortunately, she wasn't actually offered to score 20+ before that game. I still think it's a good look when it's offered, but if it's not being offered consistently, there's an inherent drawback to increased variance.
Satou Sabally's production has indeed cratered with Teaira McCowan back, as she's averaging 14.4 points and 6.6 rebounds per game since being written about.
That's a far cry from the 18.6 and 10.1 she was averaging beforehand, but the books have sniffed it out a bit. Her points prop has especially been lowered to the point where there isn't much value on an under there right now. The rebounds have been more volatile, so I'm typically only doing a lean on those unders.
Brittney Griner has split her points total the four games since we wrote about her, but the two unders were both due to low minute totals. I still like her overs, especially if we get 20.5.
Finally, Diamond Miller is the lone miss of this series so far, as the rookie has come back to earth, averaging just 8.8 points per game over the past four games and clearing her points prop only once.
Overall, these have been successful in this small sample so far. So, let's look to build on that success with a trio of players who are seeing the impacts of new coaches on their production.
WNBA Player Props Betting Forecast
Elizabeth Williams · Alanna Smith · Sophie Cunningham
I'm lumping all three players together this week because they're all related in a sense. First of all, we highlighted all three as situations to keep an eye on in the notes section in the last player prop article, and each situation has only escalated.
In each case, a new coach has greatly impacted the usage and production of these three — two seeing their production wane, while one — who will be highlighted the most — has seen her star rise in weeks past.

Elizabeth Williams
Schedule: Thursday at Mercury · Saturday at Storm
Under James Wade, Williams averaged 8.4 points on 7.4 field goal attempts to go along with 4.9 rebounds in just 28.0 minutes per game. In the four games that Emre Vatansever has been at the helm, Williams is averaging 14.3 points, 9.8 field goal attempts, 7.8 rebounds and 34.0 minutes.
Stephen PridGeon-Garner had an excellent write-up on the changes in Vatansever's approach that are helping to involve Williams so much more in every aspect of the game.
While only Williams' rebound props were offered last game, hopefully we'll soon get the full offering for her.
I would play her over 12.5 points and 7.5 rebounds at standard juice (-110) for most games.
The good news is her first matchup of the week is a perfect one, drawing the absolutely abysmal Mercury. Phoenix is a historically bad rebounding team this season, and is very vulnerable to opposing bigs having great games. In this matchup, would play over 13.5 points and 8.5 rebounds.
If you see double-double odds for her, they will likely be EV+ for this game as well. As always, track in the Action App (@TurveyBets) for final decisions on these plays.
---

Alanna Smith
Schedule: Thursday at Mercury · Saturday at Storm
Briefly, the flip side of this coin is Alanna Smith. Smith was an early candidate for Most Improved Player of the Year, averaging 10.9 points and 6.8 rebounds on 8.1 field goal attempts in 28.0 minutes under Wade.
Under Vatansever, those numbers have plummeted to 5.5 points, 5.5 rebounds, 5.0 field attempts and 22.5 minutes. The only reason this isn't highlighted as notably as Williams is that books have started to pull her props.
I would love to be able to bet under 9.5 points and under 6 rebounds, but you may only find those at places like Underdog or PrizePicks, which offer more player props than the standard books.
---
Sophie Cunningham
Schedule: Tuesday vs. Sun · Thursday vs. Sky · Sunday at Mystics
Cunningham is on the Alanna side of things here, as her new coach, Nikki Blue, has seemingly prioritized other parts of the Mercury offense since taking over seven games ago.
Let's once again play the before/after game. Under Vanessa Nygaard, Cunningham averaged 13.5 points on 9.8 field goal attempts in 28.5 minutes. Now, in the five games she's played under Blue, those averages sit at: 4.8 points, 5.0 field goal attempts and 26.7 minutes.
The main books didn't hang any lines for Cunningham last game, so we'll have to see if that's a trend or just a one-off. But if we can even get 9.5 points or 1.5 3s (even juiced to the under), I would grab both of those unders.
---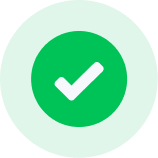 Scattered Notes
Here are a few other projections I have that might not perfectly match what the books will hang:
DeWanna Bonner 5.5 Rebounds
Arike Ogunbowale 5 Assists
Teaira McCowan 13 Points and 9.5 Rebounds
Sabrina Ionescu 14.5 Points
How would you rate this article?
This site contains commercial content. We may be compensated for the links provided on this page. The content on this page is for informational purposes only. Action Network makes no representation or warranty as to the accuracy of the information given or the outcome of any game or event.