Freedman's XFL Betting Takeaways for Week 3: Over/Unders Are Still Inflated, Home Teams Have An Edge, More
Credit:
Jayne Kamin-Oncea/Getty Images. Pictured: Josh Johnson
Am I an XFL expert?
No, but neither are you. No one is. This league is basically two weeks old.
We're all still trying to figure out what is going on.
Here are my notes on what we've seen over the past two weeks and what it might mean for how I'm betting the rest of the season.
Note: These thoughts are based on hours of tape study. Translation: I've watched a few highlights and created a couple spreadsheets.
---
You can bet on the XFL at FanDuel, where Action Network users get a risk-free bet up to $500.
---
XFL Totals Are Inflated
Entering the season, I expected high-scoring games because I thought we'd see around 75 offensive plays per team per game based on my calculations and other reports I'd read about the preseason scrimmages.
But through Week 2, most teams have played at a slower-than-anticipated pace and run fewer offensive plays.
Offensive Plays per Team per Game
Dallas Renegades: 62.3
DC Defenders: 60
Houston Roughnecks: 52.5
Los Angeles Wildcats: 63.5
New York Guardians: 45.5
Seattle Dragons: 57
St. Louis BattleHawks: 77
Tampa Bay Vipers: 70.5
With fewer plays per game, the under has gone 6-2 through Week 2.
Last year, the under was a profitable bet for the first month of the Alliance of American Football because books were too slow to adjust their totals, and it looks like we have a similar situation in the XFL.
Unless bookmakers are aggressive in moving the totals down — and they weren't aggressive enough in Week 2 — I will probably lean to the under in most Week 3 games.
XFL Home Teams Have Dominated
The sample is small, and it might not be representative — the Defenders have opened the season with two games at home while the Vipers have played two straight on the road — but through Week 2, home teams have dominated.
Points per Game
Home teams are 6-2.
I'm not saying that you should blindly bet home teams to cover, but to this point in the season, home-field advantage has been far larger than I expected it to be.
---
Where is online sports betting legal?
---
XFL Key Numbers
In the NFL, there are a few key numbers to keep in mind when evaluating the spread. Because of how points are scored, the numbers of 3, 6, 7 and 10 are important.
However because of the XFL's point-after-touchdown rules, it's very possible that the significance of 6 and 7 as key numbers has changed. Through Week 2, XFL teams have averaged 0.45 points on their PAT attempts.
What does this mean for betting? It means that 6.5 is now a true key number.
It means that roughly half of the games that would have been decided by seven points if the XFL had traditional PAT rules will instead be decided by six.
As weird as this sounds, 6.5 might actually be more important in the XFL than 6 and 7 are.
Quarterbacks Are Very Important In the XFL
As crucial as quarterbacks are in the NFL, they're probably even more so in the XFL.
If a team has a mediocre quarterback but a good running game and defense, it can win in the NFL. It can get into the playoffs. It might even make the Super Bowl.
In the XFL, though, a team without competent quarterback play is going to get run off the field, at least based on the league's win/loss passing splits.
Winning Teams: 7.0 yards per attempt, 6.1% TD rate, 2.0% INT rate
Losing Teams: 5.6 yards per attempt, 3.0% TD rate, 4.4% INT rate
It's simple to say, but the teams that win in the XFL have efficient passers who throw touchdowns and avoid interceptions. Losing teams don't.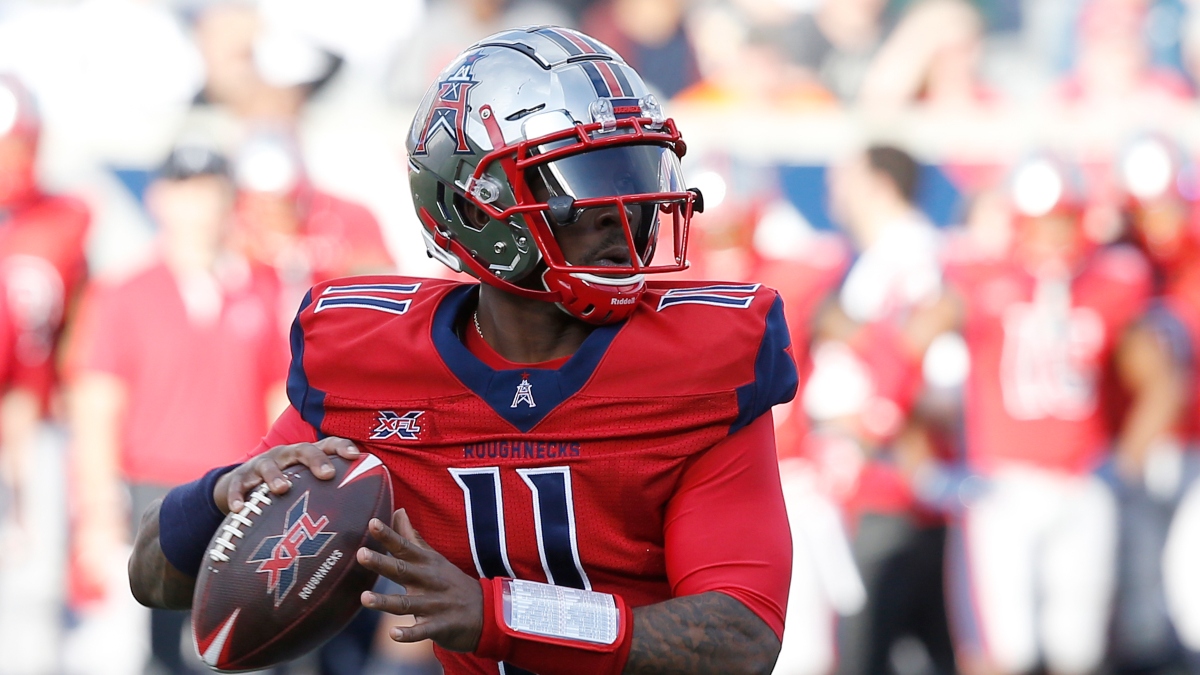 And what about the running game?
Winning teams: 25.3 carries, 101.3 yards, 4.0 yards per carry
Losing teams: 24.5 carries, 99.4 yards, 4.1 yards per carry
Rushing statistics have no correlation on the league-wide level with win/loss record. Running the ball is a vanity project for antiquated coaches — at least in the XFL.
Quarterbacks matter. They're almost all that matters.
The deeper we get into the season, the more meaningful the running game and defense might become. Right now, however, if a team doesn't have a quarterback, it doesn't have a chance to win — unless it's playing a team that also doesn't have a quarterback.
How would you rate this article?