Your Guide to Legal Sports Betting in the United States, By State [May 2019]
Legal sports betting in the United States is just getting starting, with eight states legalized and more on the way.
We break down where each state is in the process and how to bet in the legal states as of April 25, 2019.
On May 14, 2018, the Supreme Court ruled 6-3 in favor of New Jersey in the landmark sports betting legalization case. The ruling effectively overturned the 1992 Professional and Amateur Sports Protection Act, popularly known as PASPA, which banned sports betting outside of Nevada.
The decision has opened the floodgates to legalized betting in America by allowing states to decide for themselves if they want to offer sports betting, similar to what we've seen with marijuana legislation in the U.S.
In the days, weeks and months since the ruling, more and more states have followed New Jersey's lead and legalized sports betting within their borders.
This guide will help bettors identify which states offer legalized betting along with the betting options available within those states, ranging from brick-and-mortar sportsbooks/casinos to online portals/mobile apps.
As of May 2019, only New Jersey and Nevada offer online sports betting.
Legal Sports Betting Map by State
Legal Sports Betting in New Jersey
Daily Fantasy kingpin DraftKings was the first sportsbook to offer legal online betting in New Jersey, going live on Aug. 6, 2018. Bettors can place a bet on the DraftKings website or by using the DraftKings mobile app.
On July 14, 2018, FanDuel opened a sportsbook at The Meadowlands Racetrack, which is housed within the same complex as the New York Giants and Jets home base, MetLife Stadium. On Sept. 1, FanDuel rolled out its online sportsbook and betting app. Shortly after the Supreme Court's ruling in May of 2018, FanDuel was bought out by BetFair US, which is partners with Paddy Power BetFair, a major player in the European betting market.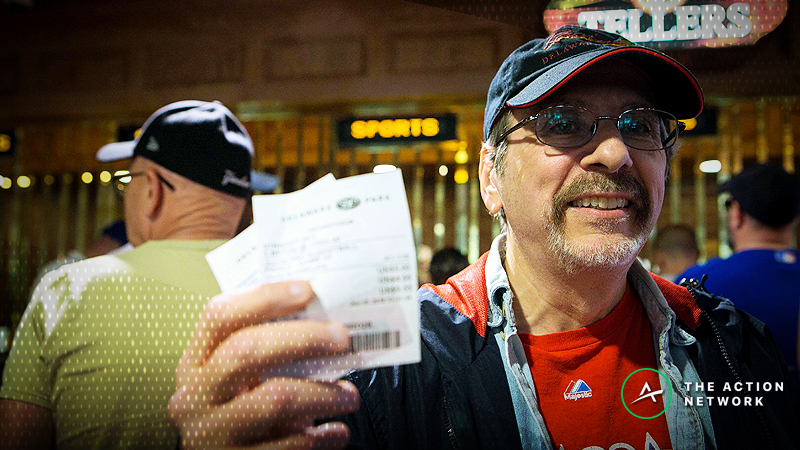 The Borgata casino, which is owned by MGM, debuted sports betting on June 14, 2018. Bettors can also place bets via the playMGM app.
The Play SugarHouse online casino, owned by the Golden Nugget, went online on Aug. 23, 2018.
Monmouth Park's physical casino opened its sports betting operation on June 14, 2018. Monmouth Park is partners with William Hill. The WIlliam Hill sports betting app debuted on Sept. 2, 2018.
Tropicana, also run by William Hill, launched its sportsbook on Oct. 25, 2018.
Caesars opened sportsbooks within Bally's and Harrah's casinos, where bettors can physically place wagers. Caesars launched its own betting app on Sept. 6, 2018 and added the 888 Sportsbook app on Oct. 20, 2018.
The online BetStars Sportsbook went live on Sept. 13, 2018.
The Ocean Resort Casino, a physical sportsbook, opened on June 28, 2018.
Hard Rock Atlantic City is expected to open its physical sportsbook at the end of 2018.
Where to Bet on Sports in Delaware
On June 5, 2018, Delaware became the first state to legalize sport betting outside of Nevada, actually beating New Jersey to the punch.
Bettors can place wagers at any of the state's three casinos: Delaware Park, Dover Downs and Harrington Raceway.
Each casino also offers an online portal through which bettors can place wagers.
Where to Bet on Sports in Mississippi
On Aug. 1, 2018, Mississippi became the third state outside of Nevada to offer legalized betting, following Delaware and New Jersey.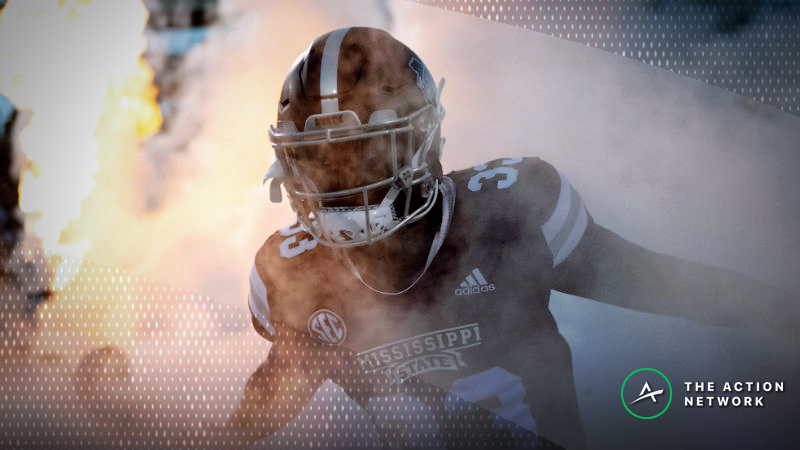 Bettors can place wagers at two main casinos: Beau Rivage, known as Biloxi, and Gold Strike, known as Tunica. Both casinos are run by MGM. Bettors in Mississippi also have access to the PlayMGM mobile app, but at the time being, you can wager on mobile devices only when you're within the casino.
Bettors can also go to Sam's Town Casino in Tunica, Horseshoe Casino in Tunica and the IP Biloxi Hotel and Casino.
Where to Bet on Sports in West Virginia
On Aug. 30, 2018, West Virginia became the fourth state outside of Nevada to legalize sports betting, behind Delaware, New Jersey and Mississippi.
Bettors can place wagers at the Hollywood Casino in Charles Town, The Greenbrier sportsbook, which is run by FanDuel, and the Mardi Gras, Mountaineer and Wheeling Island casinos.
Where to Bet on Sports in Pennsylvania
Pennsylvania is close to offering mobile sports betting, which should help the state's industry take off like it has in New Jersey.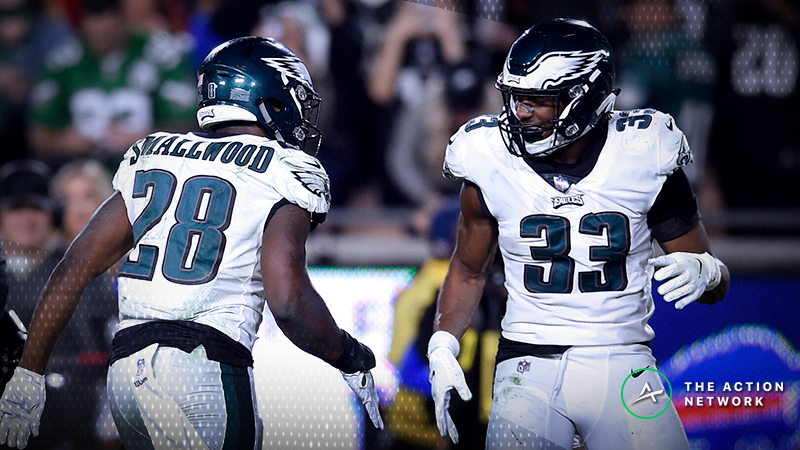 As of May 2019, nearly a dozen casinos or racetracks offer or plan to offer sports betting in Pennsylvania, including SugarHouse in Philadelphia's FishTown neighborhood, and Rivers Casino on Pittsburgh's North Shore.
Expect DraftKings and FanDuel (which already operates a physical sportsbook in the state) to be quick to market once mobile betting goes live.
Where to Bet on Sports in Rhode Island
In June of 2018, Rhode Island became the next state to pass legalized sports betting.
Beginning in November of 2018, bettors will be able to place wagers at the two Twin River Casinos; Lincoln and Tiverton. The casinos are run in partnership with William Hill.
Where to Bet on Sports in New Mexico
Just before March Madness, Buffalo Thunder on the Pojoaque Pueblo launched sports betting. Santa Ana Star Casino is the other casino in the state to offer it.
Legal Sports Betting in New York
New York wants to charge commercial casinos $12 million to operate, plus taxes and a potential integrity fee to the leagues. It would be the first state with such a fee.
The Empire State is still working out the kinks in its sports betting laws, though mobile betting is off the table for now.
Legal Sports Betting in Indiana
In May of 2019, Indiana passed a sports betting law that includes mobile wagering despite that being a hot-button topic from lawmakers. No casinos or racetracks are up and running yet, but physical locations should be before football season.
It's not known when mobile wagering will be ready.
Legal Sports Betting in Tennessee
Tennessee passed a mobile-wagering only sports betting law in April, but lawmakers got greedy in the end. And it may lead to limited operation in the state.
The final version of the bill includes a $750,000 annual fee for sportsbook operators in the Volunteer State, with a 20% tax rate. Those figures are well above the averages set by other states with legalized sports betting and could hamper the industry in Tennessee.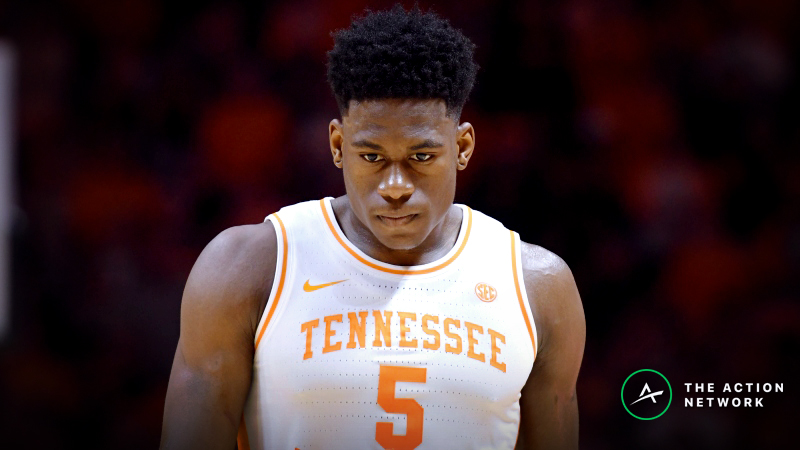 DraftKings and FanDuel, with existing brand recognition, figure to benefit the most from this since they'll have an easier time acquiring customers in the online-only market.
Legal Sports Betting in Iowa
A sports betting bill passed through the state's house and senate in late April of 2019, but still needs to be signed by Governor Kim Reynolds, though she's said in the past she believes the state should regulate sports betting.
Legal Sports Betting in Montana
The state lottery will operate sports betting in Montana after it passed a bill in April of 2019, and mobile wagering will be offered — a must for one of the most remote states in the nation.
Where to Bet on Sports in Nevada
In 1931, at the height of the Great Depression, Nevada voted to legalize gambling as a way to stimulate the economy. Over the years, Las Vegas quickly became the gambling capital of the world. At first, sportsbooks remained on the outskirts of town, and illegal bookies reigned supreme.
Then, in 1949, Nevada officially legalized sports betting, allowing bookmakers to accept bets on horse racing and professional sports. It wasn't until federal taxes were eased in the 1970s that sportsbooks inside casinos really began to take hold.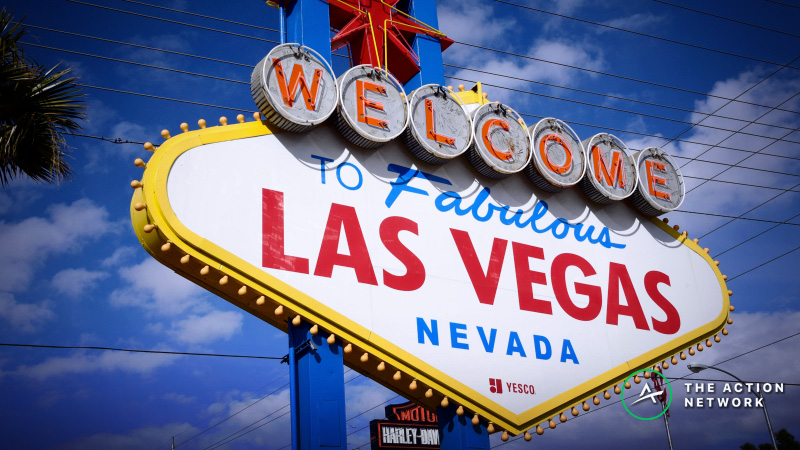 In 1976, Frank "Lefty" Rosenthal opened the Stardust, which became the model for the modern day sportsbook.
Today there are hundreds of different sportsbooks and casinos in Las Vegas that offer betting, ranging from the Westgate Superbook to the Wynn, MGM, Venetian and Bellagio.
Here are our staff's favorite Vegas sportsbooks, along with a local's guide on where to bet, eat, drink and more in Sin City.
How would you rate this article?