Our Staff's 5 Favorite Bets for New Colorado Sports Bettors: eSports, iRacing & 3 Futures
Credit:
Photo credit: David Patlut/ESPAT Media/Getty Images.
Even with American sports on pause, there's some value on the futures market if you're a new Colorado bettor.
Here are three to bet now, including the NBA title and PGA Championship winner.
Now that sports betting is officially legal in Colorado, you're probably wondering,"what the heck should I bet first?"
Don't worry, our experts at The Action Network have looked at every market that can be bet on in the Centennial State and found some value that you can jump on right now, including a few events happening over the weekend and a couple of futures.
Check out the bets they suggest making on Day 1.
[Get All of Your Colorado Sports Betting Questions Answered Here]
---
Matt Moore: Dallas Fuel -1.5 (+135) over Washington Justice in the Overwatch League
Saturday, 3 p.m. ET
The Fuel are on a roll. They've won three of four after dropping their first three, and are 11-7 in those matchups, including a 3-0 sweep of the Justice.
The Fuel have used Pharah roughly the same amount of time the Justice have, with more eliminations but a lower rate per life.
With Echo in rotation, you need to lean towards the better DPS and that goes to the Fuel. There has been speculation that Fuel DPS star Decay would be playing Echo, but instead, Dallas' coach has said they've been practicing with the other DPS, DoHa, as the robot scourge.
This would leave Reaper for Decay, which is a good thing as he one of the highest usage rate and one of the best eliminations-per-life rates with Reaper in the league.
Now, in that previous Week 10 matchup, D.Va and Reaper were banned. The Justice use D.Va at the second-highest rate in the league; the Fuel use Reaper more than any other team. Both heroes are back this week.
But the introduction of Echo impacts that D.Va play from the Justice as well. Echo's "ultimate ability" is to copy an opposing player, simulating their stats and weapons, and accumulating ult rate at 600%.
D.Va's ultimate is turning her big robot "mech" into a nuclear bomb that does devastating damage. So all of a sudden, one of the most powerful ultimates in the game is on the other team, if DoHa uses it.
The Fuel have some counters, with DPS player Corey capable of playing sharpshooter Ashe to counter, and Justice player AimGod averages almost 64 elims per life with Ana, which could counter the flying attack.
Oh, hey, Ana was banned in that Week 10 matchup, too.
However, the Justice have the second-worst advanced ratings in the league to go with their second-worst record. The Fuel are better in three of the four map types and have the better DPS. Getting plus money to lay the extra match is enough.
Lay the -1.5.
[Bet the Dallas Fuel -1.5 now at DraftKings to claim your $1,000 sign-up bonus.]
PJ Walsh: Brad Keselowski (-112) over Kevin Harvick in Sunday's eNASCAR race
Keselowski is taking iRacing seriously and has put in plenty of work to get better, and it has shown.
Brad raced his way into the top five at Richmond and had arguably a top-three car, then backed that up by tying for the most laps led (11) last week at Talladega.
Meanwhile, Kevin Harvick is very new to iRacing, finishing 29th at Richmond in his Pro Invitational Series debut and 12th last week at Talladega. Harvick finishing 12th, compared to Keselowski's 19th, indicates Kevin was better in that race … and that's exactly the mistake oddsmakers are making.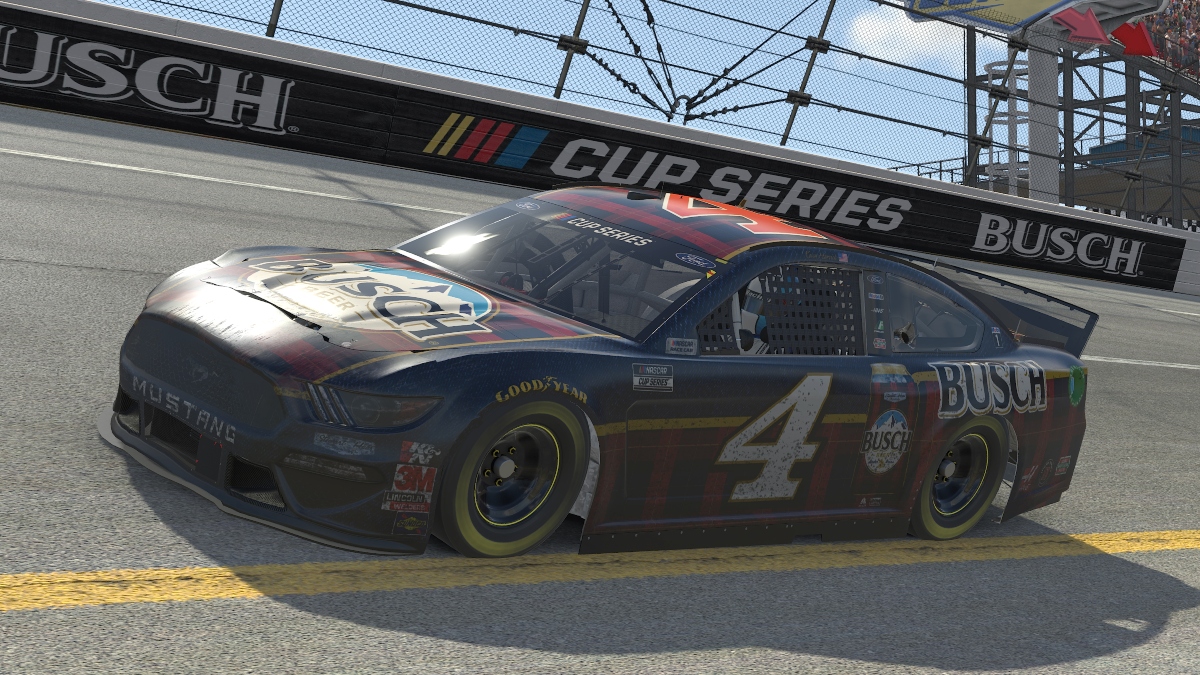 Keselowski was by far the better driver, evidenced by his 11 laps led. Pack racing is unpredictable and resulted in a worse finish for Kez than his actual performance and a better finish for Harvick since he simply missed wrecks to finish 12th.
And this week's race at Dover won't look much like Talladega anyway. I'm expecting these two drivers to resemble their Richmond-selves much more strongly than what we saw last week.
And based on that, Keselowski should easily be the favorite in this matchup, not Harvick
[Bet Keselowski now at DraftKings to claim your $1,000 sign-up bonus.]
Jason Sobel: Justin Thomas to win PGA Championship (+1600)
With all three — yup, only three — of this year's upcoming majors available, I'll advise on the first one, scheduled to be played at TPC Harding Park during the first week of August.
Three reasons for JT here: 1. Unlike many players in other states, Thomas has been able to play golf in Florida, so I'd expect him to be better prepared for the next few months than some of his peers; 2. The son of a PGA professional, this major means more to him than it does other top-level players, as evidenced by his words after winning this event three years ago; and 3. Value, value, value.
Rory McIlroy and Brooks Koepka are +800. Jon Rahm is +900. Dustin Johnson is +1100. Tiger Woods is +1200. Sure, all of them are capable of winning, but JT at 16-1 (available at DraftKings) is tremendous value against those other numbers.
[Bet Thomas now at DraftKings to claim your $1,000 sign-up bonus.]
Sean Koerner: Jalen Reagor Under 750.5 receiving yards (-110)
There are a couple of reasons why it's going to be difficult for Eagles rookie Jalen Reagor to finish with 750-plus yards in his first season.
First, history is not on his side. Only nine out of 29 (31%) wide receivers have ended with 750-plus receiving yards in their rookie season. Second, he is going to have a ton of competition for targets in this offense. When the Eagles are at full strength, I expect him to be the fourth or fifth option behind Zach Ertz, Alshon Jeffery, DeSean Jackson, Dallas Goedert, and Miles Sanders. I view him as the long term replacement for DeSean Jackson and expect him to break out in the 2021 season.
The hype for rookies is always sky high right after the draft. Sportsbooks know this and expect massive action on the over for props like this. Let's not take the bait and take advantage of the significant value on the under here.
[Bet Reagor's Under now at BetRivers and get a $250 deposit match.]
[For more on the best Colorado sportsbooks and apps to use, check out our CO sports betting hub.]
Rob Perez: 76ers to win NBA Title (+2200)
Like everything else going on in the world today, the only constant is, ironically, inconsistency. Before the NBA season was suspended, the Philadelphia 76ers were the epitome of inconsistency. At home they were the '96 Bulls, and on the road, they were Washington Generals (I can't even do them the decency of calling them the Wizards, that's how bad they were). However, despite some legitimate chemistry issues, health was the overlying concern.
Between Joel Embiid's hand/finger, Ben Simmons' back, and Josh Richardson's hamstring/concussion, it felt like the Sixers never really had a chance to play together as a complete unit for more than a week before someone was headed to the locker room. It's a little bit of a stretch, but I'm willing to attribute the clear "chemistry" issues on the roster having a smaller sample size of play time than other elite teams.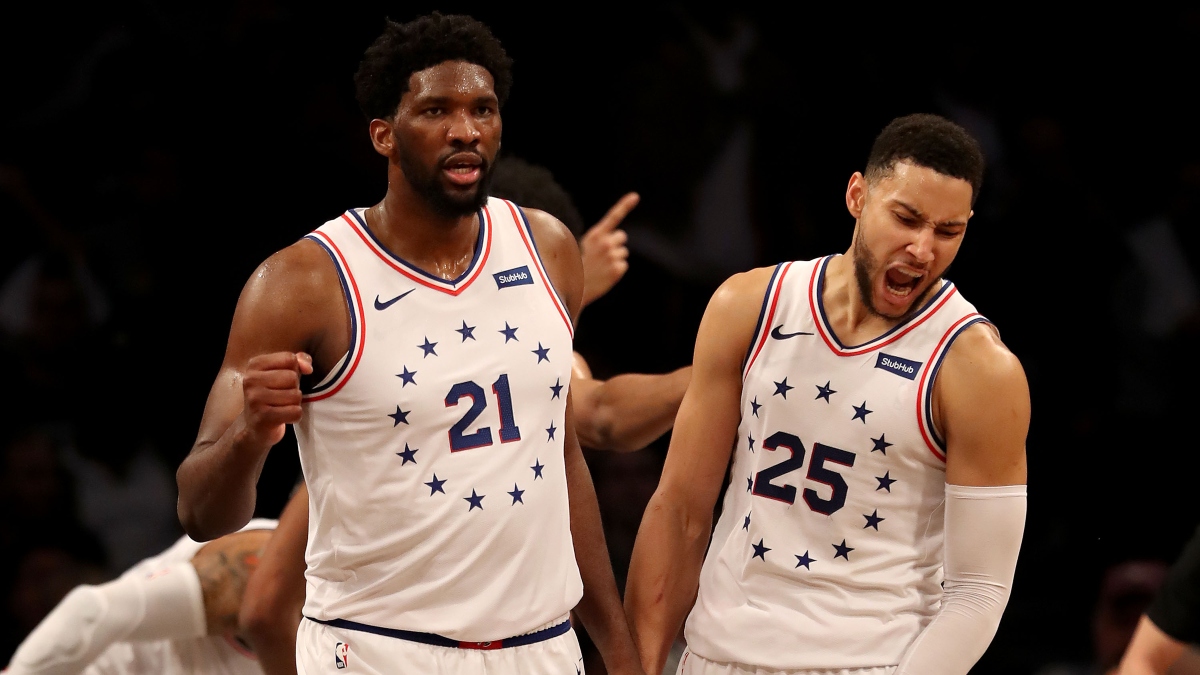 If the season does come back, I'm going to assume Simmons will return healthy and the 76ers will finally be able to show off their much-anticipated lineup of defensive weapons (Simmons, Richardson, Embiid, Al Horford, Tobias Harris), which features players who are all at least 6-foot-5. They raise absolute hell in the half court, and they are the only team in the Eastern Conference capable of beating the Milwaukee Bucks in a seven-game series.
They just drown you in athleticism, size, and swingmen. They can funnel Giannis Antetokounmpo into the paint the same way the Toronto Raptors did last postseason and make him regret it every single time. Even if he scores, he's going to be on his back. If they're healthy and firing at all cylinders, they're the best team in the east.
I'd bet this suspension bought exactly what the 76ers needed to overcome their biggest regular season obstacle: time.

[Bet 76ers 22-1 now at DraftKings and claim your $1,000 sign-up bonus.]
More Colorado Sports Betting Coverage
How would you rate this article?