The Mavericks Who Remade Sports, Part II: The Oddsmaker Who Globalized Sports Betting
Credit:
H. Armstrong Roberts/ClassicStock/Getty Images. Pictured: 1970s Las Vegas
This is Part II in our series Money Guts and Brains: The Mavericks Who Remade Sports. Check out Part I on Charles McNeil, inventor of the point spread, and Part III on Tyler, a Bitcoin investor and professional sports bettor who represents a new age in betting and fandom.
---
Roxy Roxborough took bets on Fridays.
He was a street-savvy numbers guy booking bets for other street-savvy numbers guys in a place that felt more like the wild west than any backlot at Universal.
This was Vancouver, B.C. in the early 1970s, a city building itself beside one of the richest mineral deposits in the world. There was gold in them hills! Money was flowing.
"A lot of stockbrokers in town focused only on mining companies," remembers Roxborough. "This was probably the most corrupt, volatile stock market in the world, everyone in it was gambling on penny stocks. Someone in one of the offices thought it would be a nice touch if I came in on Fridays and took bets for college football and NFL games.
"And it was. Until the cops came around … for the third time."
[The Inaugural Sports Betting Hall of Fame Class]
For Roxy, smarts and gambling were a family affair. His dad had a Harvard MBA and an electrical contracting biz in Vancouver, which he expected Roxy to join. Together, they'd spend afternoons at the local track, Exhibition Park, betting on horses.
"After the cops visited again I started going to other places to play the horses. I went to Reno. I went to Del Mar in California. That's where I went broke for the first time. This was 1972. After that, I figured I would just go to Vegas. Once I got there, I knew that is where I eventually wanted to be. If it didn't work, I had the family business to fall back on."
It's the classic, gambling meet-cute story: Boy meets numbers, cops meet boy, boy meets Vegas. And the rest is history, not just for him, but for a multi-billion dollar industry.
The Vegas that Roxy finally landed in full-time during the mid-1970s was a lot like the Vancouver he left behind: Straddling between an age of lawless prospectors and a law-abiding future. The mob's decades-long stranglehold on Sin City was just starting to slip. Legit real estate corporations began buying up low-rent, airport motels and transforming them into gambling palaces.
Sports betting, though, retained an old-school, mom-and-pop charm, thanks to a state-sanctioned 10% tax on handle that kept big business from going all in. The industry was dominated by bookies who fled New Jersey or Minneapolis or Chicago and opened store-fronts off The Strip, deciding thin margins in a legal market beat fat fines in illegal ones.
But, in 1974, the Nevada Gaming Commission lowered the state tax on sports betting from 10% to 2%.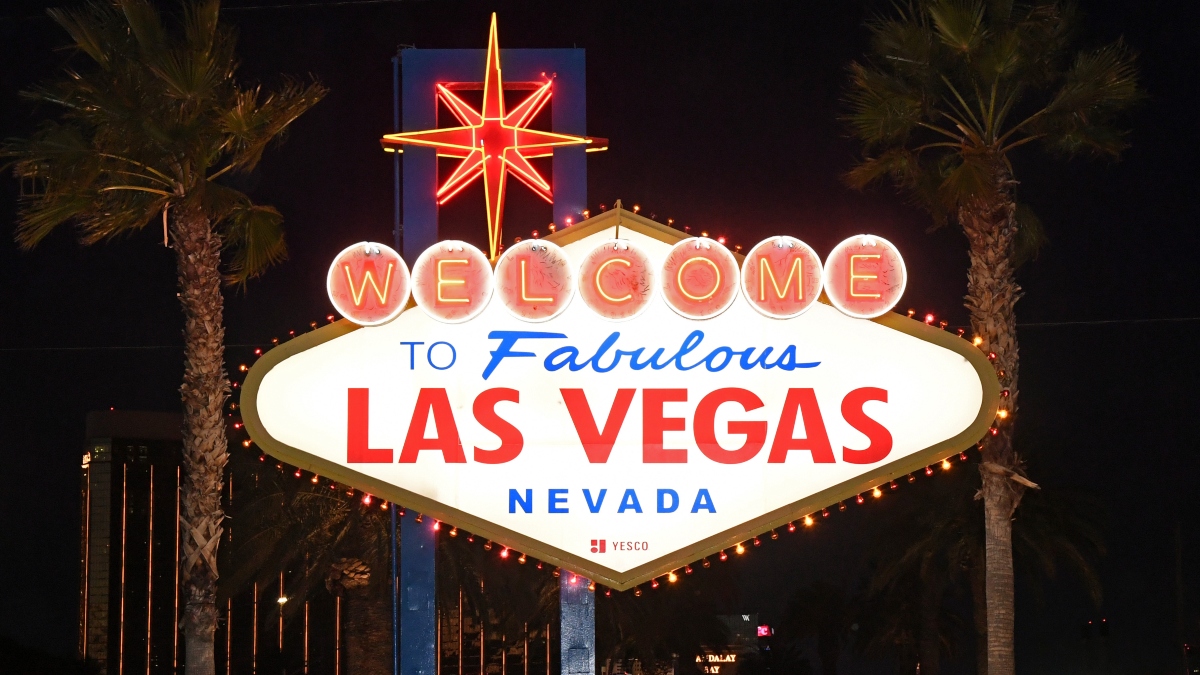 Suddenly, running a sports book was an opportunity for hotels to build large-scale, profitable enterprises, ones that happened to keep customers entertained and on the property. Sports betting temples became the must-have accessory in every hotel.
With more books came more access, and with that, more bettors convinced they could make a living on their wits. Roxy was one of those guys, spending several years locked in a 'tweener existence. Smart enough to win just enough, but not liquid enough to win big.
"It's easy to win if you are betting small," says Roxy. "The problem is when you want to scale it up. You want a nicer house and newer car and the finer things. I couldn't pull more than $50K a year out of it. I had bigger ambitions than that."
One year in the early 1980s Roxy remembers getting whacked pretty good in baseball, which was one of his main moneymakers. "So I decided to take some time off and go to Reno. Only a gambler goes on vacation from Vegas to Reno."
While there he bet some MLB totals at the Club Cal Neva Casino and met a young bookmaker named Chris Andrews, who has since become a legend in the biz. Roxy's luck began to turn. "I beat Chris up pretty good. And when I went back to Vegas, he asked me if I could help him with his baseball numbers."
This was in the days of a disconnected world. Bookmakers at the Eldorado in Reno knew as much about MLB, NFL or NBA lines posted in Vegas as they did about what was on that day's menu at La Campana in Rome. There was no visibility in either direction.
Andrews' simple request of Roxy — call me on the phone and consult with me — wouldn't impact the lines Roxy was betting in southern Nevada. So, why not? "For my baseball totals I think he was giving me $200/week," says Roxy.
It was a light-bulb moment.
Soon other sportsbooks in Reno began calling Roxy for his lines. "Soon I was charging several Reno and Tahoe books $500 a week each," says Roxy. "And then Vegas started calling. I was charging them $1,000 a week. Finally, in 1983, The Stardust called me.
[256 or Bust: Chad Millman's Adventure to Bet Every 2019 NFL Game]
They were the making the first lines in Vegas. I had to make a decision: Was I going to be an oddsmaker or was I going to be a gambler? I couldn't do both of them well anymore. Doing the math, choosing oddsmaker was easy."
Through luck, timing and skill, Roxy had fallen into and then exploited a gaping hole in the sports betting marketplace. The oddsmaking process at the time was steeped in back-of-the-envelope math. A bookmaker had a feel for a game, he'd keep rudimentary power ratings, he'd adjust based on recent performances and he'd occasionally hear through the grapevine what other bookmakers around the country were posting.
But each one lived on an island. There was no impartial judge offering advice. There was no communication highway that allowed for inputs. There were only men in very biased, smoke-filled rooms that, literally and figuratively, clouded their judgment.
Roxy branded his business Las Vegas Sports Consultant, and it was Version 1 of a sports-betting information marketplace, disseminating lines for every game in every sport to nearly every bookmaker in the state. They all knew it, but they all wanted it. The better their lines, the harder it was for bettors to beat them.
First, Roxy doled out info with direct phone calls. Then he upgraded his technology to the equivalent of first generation fax machines, sending his odds and spreads at the same time to every book via a connected phone line. Eventually, in the 90s, "We just bought all of our clients computers," says Roxy.
With the speed of a microprocessor, valuable sports betting data was being exchanged, giving bookmakers an increased advantage over bettors. Gamblers used to be able to move at a leisurely pace shopping for lines — the Rams are -7.5 favorites at The Stardust but -8 at The Sands — and make money off of the discrepancies, but those edges disappeared.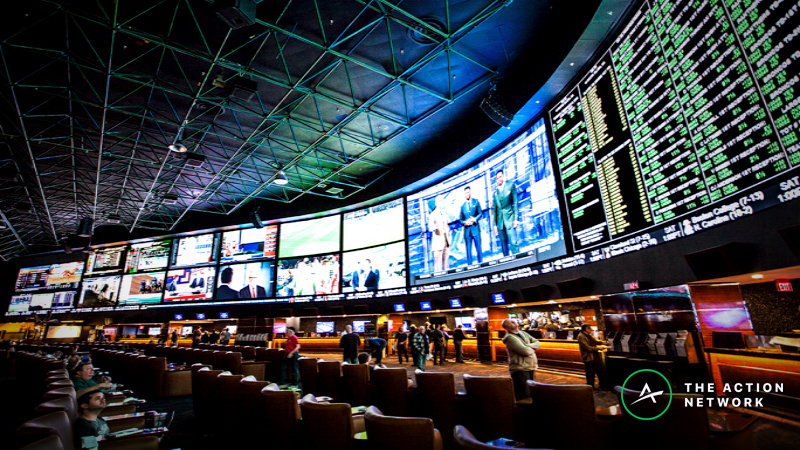 Along with the work from Las Vegas Sports Consultants, a company called Don Best began providing bookmakers with access to point spreads all around the world. Between the one consultant serving every bookie and another providing every point spread, there was a leveling effect. Raw opinions and risk, the rascally, outlaw elements of bookmaking, had been stripped from the odds. They were replaced with risk-free numbers.
Today, of course, (or at least one day soon, again) there is more access to legal sports betting than ever before. New Jersey's sports betting handle bested Nevada's in five of the past 12 months. Pennsylvania wasn't too far behind in third place. Indiana, Colorado and West Virginia are online, too.
By the end of the year Tennessee and Virginia may be up and running, too. In total, more than 20 states have legalized sports betting during since 2018. Chances are, with state coffers being depleted at precipitous rates because of the Coronavirus shutdown, sports betting expansion will grow even faster.
[The Day Jared Lorenzen Told His Friends the Super Bowl Gatorade Color]
And, the odds and spreads propelling this business worth hundreds of billions of dollars will be remarkably similar, as if one kitchen is making the same burgers for every fast-food restaurant in the country. Roxy was the chef who created the original recipe. "This world now is about distribution," says Roxy. "not about who makes the odds."
For his part, Roxy sold LVSC in 1997 and retired. He moved to Thailand, got married and only comes back to the U.S. every once in a while to visit. He never did go back to the family business.
"My dad was pretty disappointed," says Roxy. "But he liked that I worked with numbers. And it turned out pretty good."
Other Installments
Part I: Charles McNeil, Father of the Point Spread
Part III: The Money Generation: A New Era of Fans and Bettors
How would you rate this article?