How '256 Or Bust' Didn't Go Bust: Lessons from Betting Every 2019 NFL Game
Credit:
Ethan Miller/Getty Images. Pictured: Board at the Westgate SuperBook
We'd made it 16 weeks betting every NFL game together — 240 of 'em in all — and done quite well for ourselves, but in Week 17, my best friend Matt was no where to be found.
He was too busy going on a once-in-a-lifetime African safari to spend a ridiculous amount of energy flip-flopping on the impact of the Texans resting their starters.
Matt had mentioned the trip several times the past couple of months. The planning, the fact his kids would hate the flying, the unclear plan once he landed. The Monday (and Tuesday) before Christmas I laughed as I saw him track his journey for his Insta followers, two days of flying from San Francisco to London to two or three other places that I can't remember.
It wasn't until days later, as I really started to think about the bets I wanted to make for the weekend, that I realized, Wait a second, he ditched me on the hardest weekend of the year. For a freaking family vacation!?
What a jerk.
"256 or Bust" — our profile name in The Action Network app (there are 256 games in an NFL season) — began as a lark. It ended up with more than 6,000 followers and a damn impressive win percentage if I do say so myself.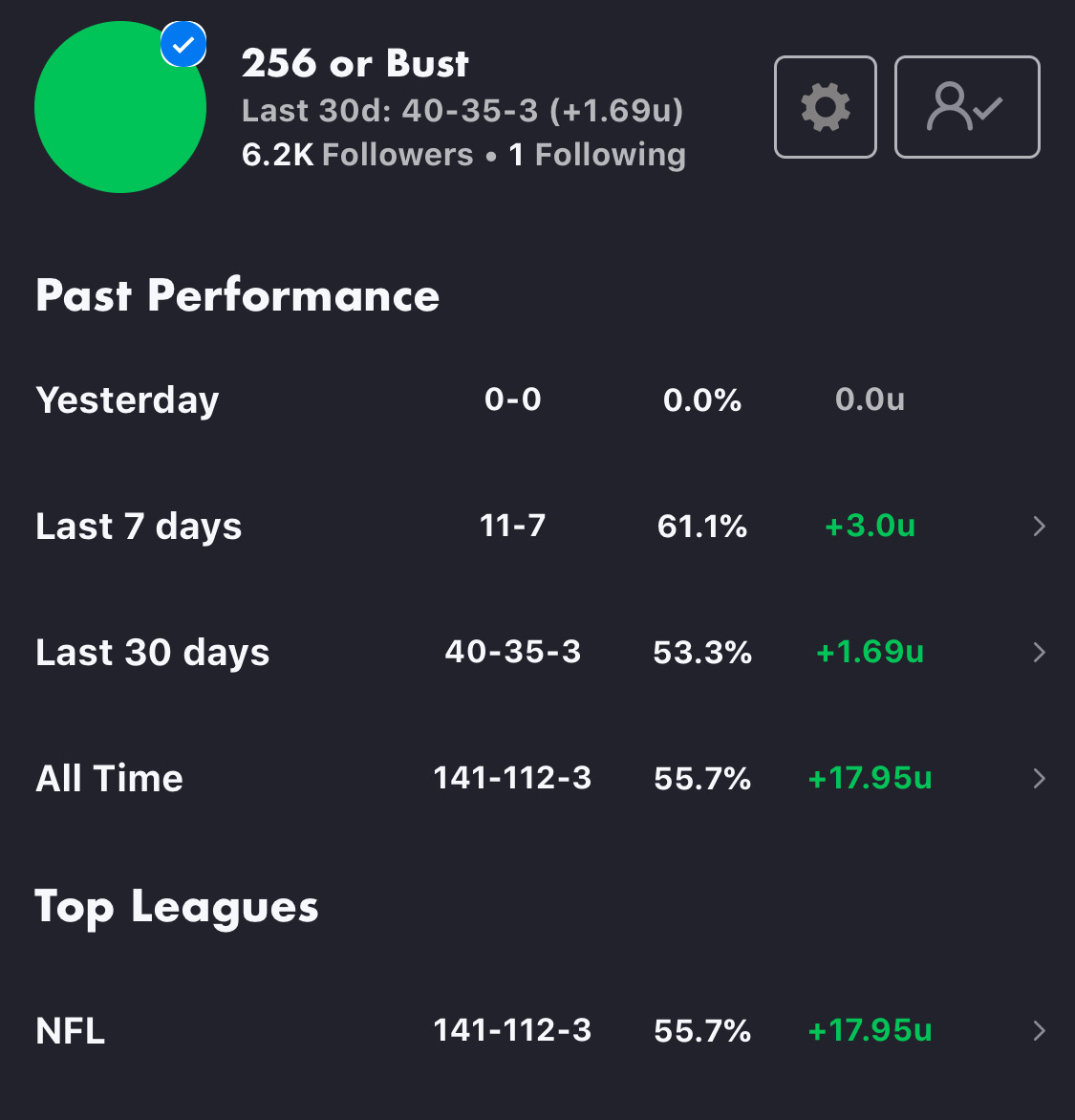 I wrote about it earlier this season, but if you're too lazy to click the link, the story goes like this: Every NFL season for the past 20 years, Matt and I have competed against each other head-to-head in an against-the-spread pick 'em contest. Every game. At the end of the year, the winner would buy the loser trophies. Sounds backwards, I know, but the trophies are about shame. They have to be displayed prominently in the house. Our wives needle us over the course of the year about our second-place finishes. Kids get involved. There are multi-family text chains dedicated to the subject.
As the kids have gotten older and become sports fans, they've become ruthless. Which made winning, and shaming the loser in front of his family, even more important. Last year, after I won for the fourth straight year, I spent several hundred dollars and, instead of a trophy, sent him a Cameo from Brian Baumgartner, who played Kevin in The Office, which happens to be all of our kids' favorite show. it was worth every penny.
Before the season began I told Matt we should put whatever I planned on spending on a trophy this year into a pool, and he should match it. I'd bet every game. If we won, we'd split the winnings. If we lost, he could hold it over me. Instead he whined. "I want to play, too!" he cried. So I relented. And each week, usually on a Thursday or Friday, I would pick half the games and then I would text Matt with the games I wanted him to pick. 
We started off so hot: 11-5 the first weekend. Winning records through the first few weekends. I tried hard not to overrule him when he made the squarest picks, the same kind of picks that ensured I would beat him every year. But one weekend I couldn't help myself: It was Week 6, Chargers (-6) vs the Steelers. I had watched the Chargers struggle against Miami in Week 4 and lay an egg against Denver in Week 5. Matt was convinced this was a bounce-back week. I was convinced this team was in a free fall. So I changed his pick, without asking.
Uh oh.
The Steelers won, easily. But Matt was pissed. "That is not the spirit of the game!" I was like, "Dude, the spirit is to win." He said, "No, we are in this together."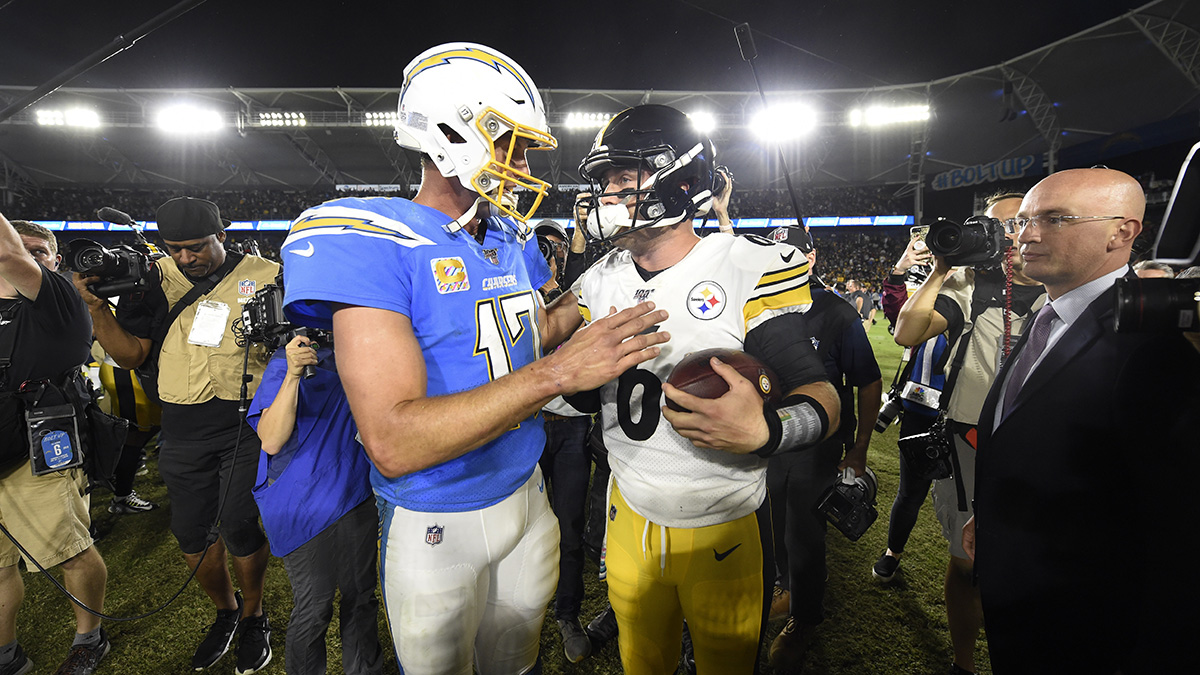 I took it to an impartial judge for help: Tom Tolbert, the former NBA star who is now the most popular sports radio personality in the Bay Area, who also happens to be a bettor of enormous proportions (not just because he's 6-8). The guy legit bets everything, every team, every sport. I go on his KNBR radio show every week and he is as likely to ask me about a Hawaii-Boise college hoops game as he is to ask me about the Niners-Seahawks.
Mostly, given his near-professional status as a gambler, I trusted his opinion. I asked him on the air, who is right? "Oh, that's easy," he said. "Matt. 100% you cannot change his pick."
And so, for the rest of the season, I stood by. When he blindly bet the Bears because of our idiotic attachment to our childhood team, I did nothing. When he was convinced double-digit road faves were the way to go? Again, I stayed quiet.
We were humming. Some double-digit win weeks followed by .500 weeks. Maybe we gave back a game or two some other weeks. But most of the year, we hovered in the 55-57% win percentage. In Week 14, we went 12-2-2. At that moment I crowned myself the greatest handicapper in the world … and tweeted that everyone should start fading me immediately.
I was right. Because in both Weeks 15 and 16 we went 6-10, our two worst weekends of the year. My app was filled with more red dots than a kid with the measles. After 16 weeks we had won 130 games. I did some quick math and calculated that we only needed to win six more games to finish with at least a 53% winning percentage. Six Games.
Basically, don't be worse than the worst we have been all year, in the one NFL weekend that is most unpredictable. Which teams are going to care? Who is going to rest starters? How will playoff stakes impact performance? How much will lines move? When should I bet? As I contemplated all of this I realized that, as Matt and his family jetted literally around the world, he hadn't given me any picks before he left!
So, after I saw he had posted an Insta story of a monkey sitting on his lap and picking through his scalp like he was just another playmate, I DM'd him: "Dude, great monkey pic. Hope the fam hasn't killed you for making them do this. What do you want to do with your picks this week?"
His response: "You do it, we'd be better off."
What. The. Actual. F#$k!
What happened to "the spirit of the game?" What about the partnership? What about playing this thing through?!?! "We'd be better off?" Of course we would. We would have been better off if I had been picking solo all season. I'm nearly a professional, after all. But, as I swiped through Matt's stories — here's a cheetah, here's a single tree in a dusty landscape at dusk — I decided, this is as it should be. He's having a wonderful time giving his family a lifetime of memories. And it will be up to me, the idiot who dreamed up this cockamamie plan in the first place, to bring it home.
And I did! The stress ended before it really began. By the time the early games ended — after sweating out a Falcons (pk) game that ended with Atlanta winning because of a Jameis pick-six in OT, after the Packers came back just enough to win on a last-second FG that kept their game with the Lions under 43.5, after the Chargers stopped tackling so Damien Williams scored a game-clinching and covering touchdown when he could have kneeled — I had started the day 8-0.
That's right. I needed six on the day to finish with a positive ROI. I went eight-for-eight out of the gate. I didn't even care that I lost seven games in the afternoon, including an awfully bad beat in the Raiders-Broncos game (I had Denver -3). For the season, I finished 141-112-3, up 17 units. That's a winning percentage of 55.7%. PICKING EVERY GODDAMN GAME!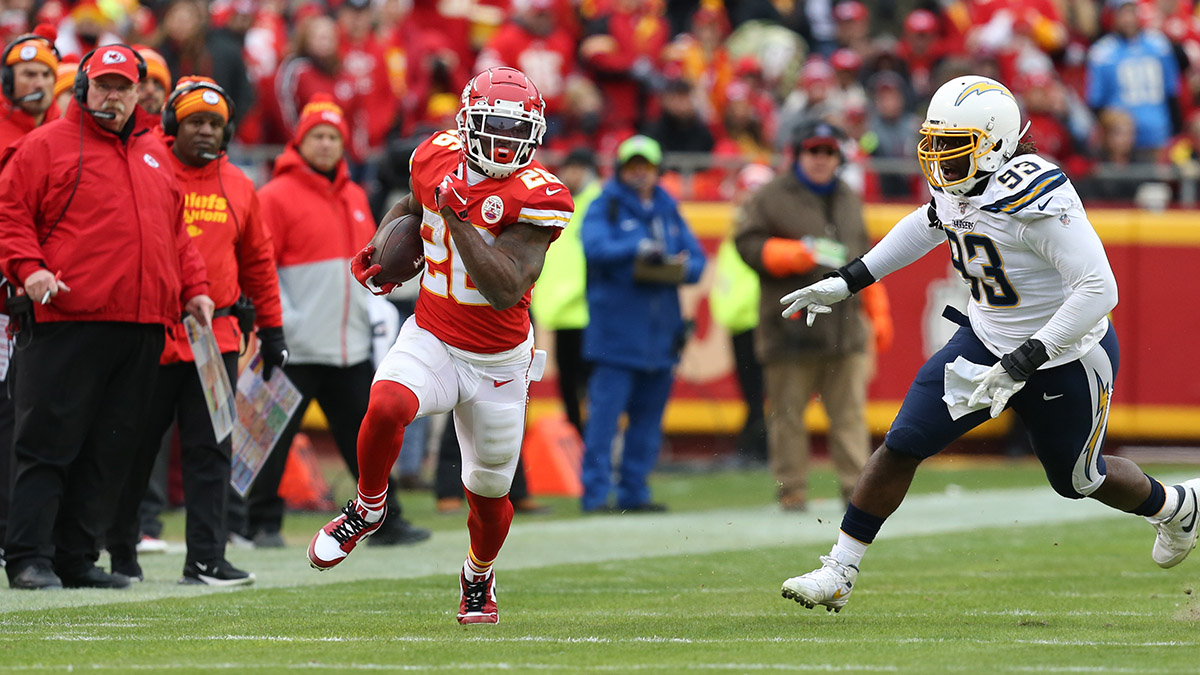 So now, the question is: Would we do it again? I've spent the better part of the past decade betting five or six games I loved every weekend. My patterns were always the same:
Find the line you know the public is going to fade.
Look for home dogs.
Jump on numbers early.
This year, I participated in the Westgate Las Vegas SuperContest with Darren Rovell. We got a lot of guidance on our podcast, The Favorites, from a professional bettor named Simon Hunter. Every week we'd discuss our leans with him and he'd push us in the direction he thought would yield the best results. And I personally finished better than I ever have. In fact, we went 48-35-2, only 1.5 games out of the money. Our winning percentage was 56.4%
The truth is, I found it harder to winnow the slate down. Betting every game just for the sake of betting every game is a horribly undisciplined thing to do. Any bettor will, and should, tell you that. But, it was also remarkably freeing. It forced me to eliminate my natural biases. Instead of getting locked in on games when I first looked at the opening numbers, I was forced to examine every game on its merits. I couldn't just write off Andy Dalton, much as I wanted to. I found joy in knowing the Dolphins were going to be a moneymaker after seeing them get progressively better through the end of the first half of the season. I learned to be comfortable betting road favorites, if they had a quarterback named Patrick Mahomes.
I don't know if we will bet every game again. But I might be more likely to use what I've learned and find 16 bets I like every weekend, across sides, totals, moneylines and player props. This is something Matt and I will have to talk about when we spend half our units on the greatest celebratory dinner ever.
As soon as he gets back from Africa.
How would you rate this article?