Sobel: My Favorite Masters Bets in 8 Different Categories
Credit:
Orlando Ramirez-USA TODAY Sports. Pictured: Vijay Singh
Don't limit yourself to just one or two markets when betting the 2019 Masters -- attack them all if there's value.
Jason Sobel breaks down his favorite bets for eight different categories, including outright winner, top first-timer, top senior and more.
AUGUSTA, Ga. – It's time to get serious.
We've spent weeks — no, months — analyzing the 2019 Masters. We've discussed the best storylines and potential outcomes and all the crazy scenarios that might take place.
Now it's time to put our money where our mouths are. Yes, it's time to put down a little action on this week's tournament.
And just so you're not betting alone, here are my favorite wagers in eight different categories. 
Outright Winner: The +1600's
Look, I'm not afraid to pick a winner and stick with it. In my ranking of the entire field, I've got Rickie Fowler in the No. 1 spot. But picking a winner and betting on a winner aren't always necessarily the same thing.
In order to bet the outright winner, there's nothing wrong with a little hedge.
Now I'm not suggesting covering the board like a drunk frat boy at his first roulette table, but I think it's smart to find value that will help turn a profit.
Even though I like Fowler to win at +1600, I also have Justin Thomas and Jon Rahm very highly rated at the same price.
My favorite play here is a unit on all three to win, with the hopes that our bases are covered and we can still turn a nice profit by going 1 for 3.
Top 5: Rory McIlroy (+130)
I don't think McIlroy is going to win this week. I don't think the scar tissue has completely healed and the nerve has been resolved and the new nonchalant mindset is going to unlock some hidden secret to success here.
But I also don't think he'll miss by much.
He's finished top-5 in five of his last six stroke-play events. (The other was a T-6.) He's finished top-5 in two of his last four Masters appearances. (The others were a T-7 and a T-10.)
There's little doubt that McIlroy is playing the best golf of anybody in the world right now. A softer course should only suit his style even more on a setup which already plays perfectly to his high draw.
The real reason I like this bet, though, is that you essentially have two chances to cash.
There is, of course, the possibility that Rory laps the field to win or falls heartbreakingly short, each of which would make this a winning wager. But there's also the possibility that he plays only decently for the first 54 holes, finds himself out of the mix going into Sunday's final round, then pumps out a 64 that elevates him into the top-five.
For as many times as McIlroy has seriously contended over his career, he's had as many back-door top-five finishes. This could certainly be another one.
Top 10: Ian Poulter (+550)
I spent some time crunching the numbers, trying to find some corollary between how Poulter has started his year over the past decade and how he's fared in the Masters.
There really is no discernible trend, though.
In 2010, he had a win and a runner-up, then finished T-10. Three years later, he was the world's 12th-ranked player and missed the cut. In 2014, he didn't have much form, but still finished T-20. Last year, he was directly off a victory the previous week and was T-44.
Anyway, forget the correlation and remember this: Poulter owns three top-10s at Augusta National this decade, and never before has he played so consistently well entering this tournament.
His four global top-10s already double the best number he's had during this time frame. Poulter usually plays pretty well on this track, but his hottest start yet could lead his best results this week.
First-Round Leader: Charley Hoffman (+3300)
I fully expect to see plenty of Hoff-related memes on social media this week, stuff like: "I don't always shoot 66 at Augusta National, but when I do, it's always on Thursday."
There's truth in the mocking, though.
I've always believed that FRL bets are some of the toughest in golf, just because anyone in a given field is capable of going low for a single day. Hoffman is proof, however, that a player can trend in this category year after year.
Last year, he opened with a 3-under 69, in a share of fourth place, three strokes behind overnight leader Jordan Spieth. The year before, he shot 65 and led by a whopping four. Two years before that, he shot 67, again three behind the leader Spieth.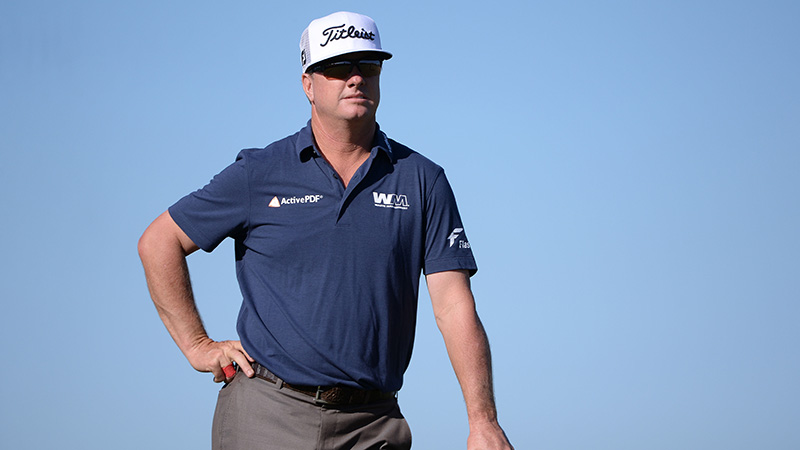 "You want to put yourself in position after the first round," Hoffman said after last year's opener. "You can't win the tournament, I've proven that, after the first round and I just want to give myself a chance on Saturday and Sunday."
Whether he starts out more aggressively than his fellow competitors or just enters with a different mindset, there's definitely something to Hoffman's repeated low rounds on Thursdays.
Following a runner-up finish at the Valero Texas Open this past weekend, don't be surprised if he jumps out to another low one this week.
Top Senior Player: Vijay Singh (+225)
I actually thought Singh would have longer odds than this, considering the annual infatuation for two of his over-50 peers.
Bernhard Langer and Fred Couples have each, quite literally, made a career out of conquering Augusta National, even posting strong finishes well into their 50s.
This time, though, Langer has been dealing with rib and stomach injuries and Couples, well, you never know how his back is going to hold up.
Instead, I'm backing Vijay, who at 56 is three years younger than Freddie and five years younger than Bernhard.
Unlike those other two, Singh has been playing against the flatbellies for most of this year. And while he hasn't enjoyed a ton of success, he did seriously contend at the brutally difficult Honda Classic last month, eventually finishing in a share of sixth place.
Let the popular vote go with Langer and Couples. The smart bet should be on Singh.
Top Amateur: Viktor Hovland (+200)
Sure, he owns the lowest odds of the half-dozen ams, but there's a reason for that: He's really, really good.
A junior at Oklahoma State, Hovland is currently the world's third-ranked amateur player. He won last year's U.S. Amateur, won a collegiate event two months ago and was T-40 at the Arnold Palmer Invitational.
More importantly, though, if you're placing a bet on him: There's not as much competition as usual.
Takumi Kanaya, the Asia-Pacific Amateur champion, is ranked seventh in the world. Alvaro Ortiz, brother of PGA Tour member Carlos, intrigues me a bit.
Really, though, this category should be all Hovland.
Don't be surprised if he's the lone amateur to make the cut, meaning you get to casually count your winnings on Friday evening.
Top Debutant Player: Matt Wallace (+450)
I'm a little uneasy about this title; "debutant" makes it sound like these guys are trying to win best dressed for some annual Masters gala.
Let's just call it top first-timer — and let's go with Wallace.
Once again, I'm taking another player with the lowest odds in his category, but the Englishman is hardly a chalk play. In fact, he's only the co-favorite in this category with Eddie Pepperell, whom I also like, but not as much as the surging Wallace.
Quite simply, he enters this event in tremendous form. Wallace owns four straight stroke-play finishes of 33rd or better — a stat which also carries over for 10 of his last 11.
Perhaps the only knock against him this week is that he lacks experience on this course, but against his fellow "debutants," that becomes a moot point.
I like Wallace for a potentially sneaky top-20 finish, which should beat Pepperell and the 16 others in this category, but if you want to hedge, Keith Mitchell (+700) isn't a bad play, either.
Matchup: Corey Conners over Jimmy Walker (-115), Paul Casey over Tommy Fleetwood (-115)
For my favorite matchup bets, I picked out a couple of pick-'ems where one of the players should really be favored.
In the first one, Conners is fresh off a wild week, during which he went from Monday qualifier to first-time winner and Masters competitor. In the past three years, the last-man-in has finished 44th, 11th and missed the cut, essentially covering the bases for any potential result.
Conners could hold some value, though. He ranks seventh in strokes gained on approach shots, which is always a crucial stat on this course.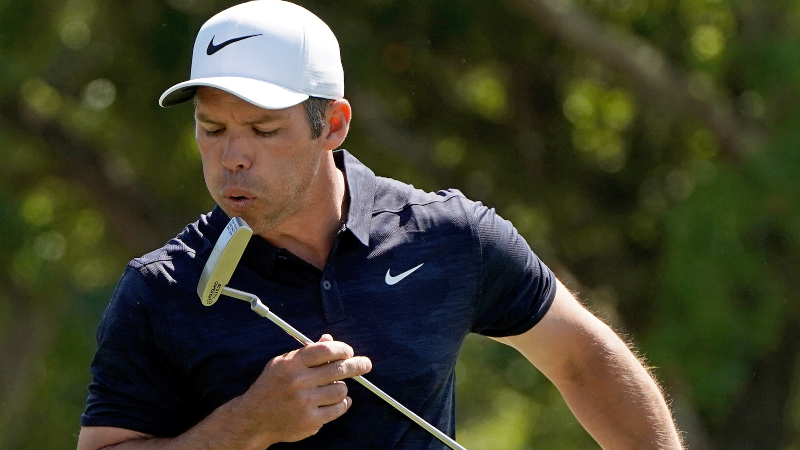 But this is really more of a bet against Walker, who's been off his game all year. He finished T-30 last week, which was his best result of the year. Even though he's the bigger name and a former champ, I'd play the hot hand in Conners.
As for Casey, he's got everything we want this week: He owns recent form, winning the Valspar Championship just a few weeks ago; he has course history, with three top-six finishes here in the last four years; and he possesses a high ball-flight, which allows him to fire at some tough pins.
He's matched up against Fleetwood, who tends to play some of his best golf in majors, but might be a bit overrated this week, as Augusta National doesn't seem to suit his style of play.
Throw in the fact that he's struggled on weekends this year and to me, Casey is a fairly obvious play in this matchup.
How would you rate this article?