Action Network Staff Kentucky Derby Winners, Plus a Celebrity Guest Picker
Everyone has an opinion on Derby Day. Some actually spend time handicapping, while others just find a certain name funny or feel personally connected to a specific horse. I decided to poll our staff (and Big Cat) to get their picks for the first leg of the Triple Crown. Some are serious. Most are not. Good luck with whatever you decide!
---
Following The Leader
Paul Lo Duca: Magnum Moon (13-1)
Nobody is picking him yet, and his current odds are right on line. My guy at the track reported that Moon's work was good, but he started to lean out on the gallop out. This has been the issue with him — he likes to drift. Most of the time that's a sign of a horse tiring late in a race, but if you look at his numbers, he's actually widened his margins even when he is drifting.
Michael Leboff: Magnum Moon (13-1)
What Paul said.
Chris Raybon: Magnum Moon (13-1)
Because he's No. 1 in Lo Duca's power rankings, and if a four-time MLB All-Star is good at one thing in life, it's obviously picking horses. Also, because you can make dirty jokes out of both of these words.
---
Serious Takes
BlackJack Fletcher: Justify (7-2)
Chalk, I know. But he is the most impressive horse in this field. His Santa Anita Derby win over Bolt D'Oro was incredible. If he gets a clean trip, he should be there.
I also absolutely love Vino Rosso. If he was starting at PP8 instead of 18, he'd be my top pick. Go watch him in the Wood Memorial. His closing speed is absolutely wild. Look for him in the money.
John Ewing: A Kentucky horse (-800)
Was the 2018 Derby winner bred in Kentucky?
Yes -800
No +425
When you calculate the implied probability and remove the juice for this prop, the "true odds" of the Derby winner having been bred in Kentucky are 82.4%. Of the 20 horses in the field, 17 were born in the Bluegrass State. If we calculate the implied probability for each horse in the race and then remove the juice, the combined odds for the runners bred in Kentucky add up to an 87.5% chance to win the Run for the Roses.
By betting yes, we get the top three favorites as well as seven of the eight horses with 20-1 or better odds. I'll lay the $800 to win $100 for a nice one-day return on my investment of 12.5%.
PJ Walsh: Justify (7-2)
While my betting expertise is associated with a different type of horsepower, I never pass on the chance to celebrate the end of a long New England winter (and spring) with some day drinking and Derby action. Besides, how can anyone pass up on the one day of the year when it's encouraged to slug huge glasses of bourbon and ice under the guise of "mint juleps"?
In terms of the race itself, I'm relying heavily on two already published Action Network pieces. First, John Ewing's historical look at the performance of Derby favorites and Paul Lo Duca's deep dive into the field, including his personal power ratings. Give me Justify today, some minty bourbon tomorrow and two Advil on Sunday morning.
---
Comedic Capping
Bryan Mears: Instilled Regard (99-1)
Most people will say the best name in the Derby this year is Magnum Moon, My Boy Jack or something like that. They're wrong. It's Instilled Regard. I mean, what sort of word salad is that? It reminds me of a random band name generator or people trying to learn a second language and grossly butchering phrases, such as when the president of France last week called Australia's first lady "delicious." Or these T-shirts of bad Asian translations, which Jonathan Bales showed me a while back.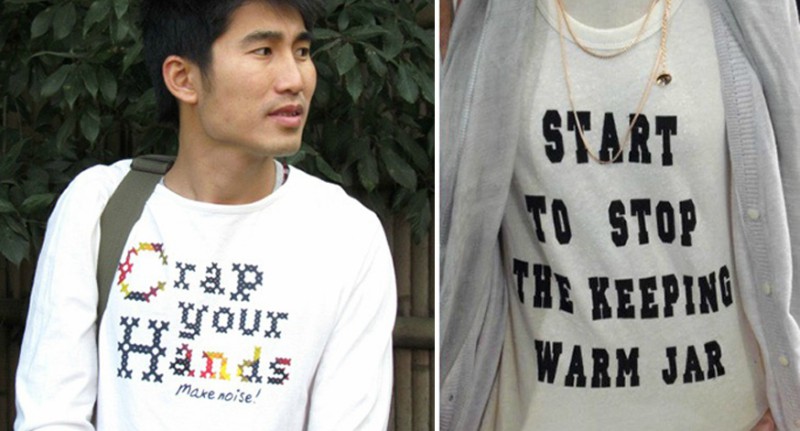 Instilled Regard, I have no clue what you mean, but I love you to win this darn thing.
Matthew Freedman (as Lauren Joffe): Justify (7-2)
I'm picking Justify, as in "Justify My Love," my favorite early '90s Madonna song. Plus, if you can't pick the fave at the Kentucky Derby, when can you?
Mark Gallant: Magnum Moon (13-1)
Well, our in-house horse expert likes him, and I like him, too. However, my reasoning has nothing to do with drifting or recent workouts. Instead, it has to do with his name. In the words of the great Frank Reynolds, "Whoops, I dropped my monster condom that I use for my magnum dong."
They could've named this horse anything they wanted but decided on Magnum Moon. I wonder why…
---
Calling An Audible
Matt Moore: Audible (6-1)
Won the Florida Derby and his name is about making things up on the go — which is all the year 2018 really is, anyway.
Big Cat: Audible (6-1)
I also love this horse because he had a great Florida Derby win and looks strong in his pre-race workouts. Just kidding — I took that sentence from a betting form. I just miss football and Audible is a football word. No chance he loses.
---
Personal Connection
Chad Millman: Mendelssohn (5-1)
I'm going with Mendelssohn, because I am a sucker for those with royal bloodlines and snooty upbringings.
Jason Sobel: Free Drop Billy (42-1)
I'm not much of a horse guy. I mean, I like 'em enough, but I don't know how to bet 'em. I do know golf, though. If this Billy character thinks he can take a free drop without consulting a rules official, well, he's gotta be cheating. And one thing I know about golfers is that the ones who cheat the best win the most. Take your free drop, Billy. And a few foot wedges while you're at it. Just remember to bring an eraser when you sign your scorecard.
Peter Jennings: Vino Rosso (18-1)
I love wine. Plus, he won the Wood Memorial earlier this year. His jockey Vin Velazquez is a stud as well.
Joe Holka: Magnum Moon (13-1)
In my first attempt to bet the Kentucky Derby, I've decided to go super scientific. Magnum Moon sounds like the best combination of DFS and Crypto Twitter — mostly dick jokes and people talking about coins going to the moon — so at 13-1 that seems like a no-brainer to me.
Lauren Joffe: Bolt d'Oro (8-1)
The Wildcat in me says take any of the horses trained by Todd Pletcher or Bill Baffert, which means: Audible, Magnum Moon, Vino Rosso, Noble Indy, Justify or Solomini. So there's no question I'll do some sort of supertrifecta just for the hell of it. … But the Wildcat in me also tells me that this hasn't been our year, sadly, so Bolt d'Oro it is. I don't pretend to know that much about the ponies, but I'm drawn to him as well as his incredibly accomplished jockey, Victor Espinoza.
Stuckey: Hofburg (24-1)
You gotta love getting this price on Bill Mott, who has won more stakes races than any other trainer. But more importantly, I saw the morning line odds of 20-1 and 20 is my favorite number. Black 20, baby!
---
There you have it. Whether you now know who you are siding with or are even more confused, good luck and enjoy the race!
---
All odds as of early Saturday from kentuckyderby.com
Jockey John Velazquez pictured above; credit: Jamie Rhodes-USA TODAY Sports