MLB April 2018 Betting Recap: Historic First Month for Public Favorites
Credit:
Mark J. Rebilas-USA TODAY Sport
The first full month of the MLB season is in the books. Using our Bet Labs software, we took a deep dive into the numbers to see which spots were the least and most profitable for April bettors.
Dog Days
Generally speaking, both favorites and dogs were a losing bet in April. Favorites posted an impressive win rate (58.8%), but because they were always laying a big minus number, they still resulted in negative units won (-7.89). Dogs were even worse. A $100 bettor taking every dog lost $1,361.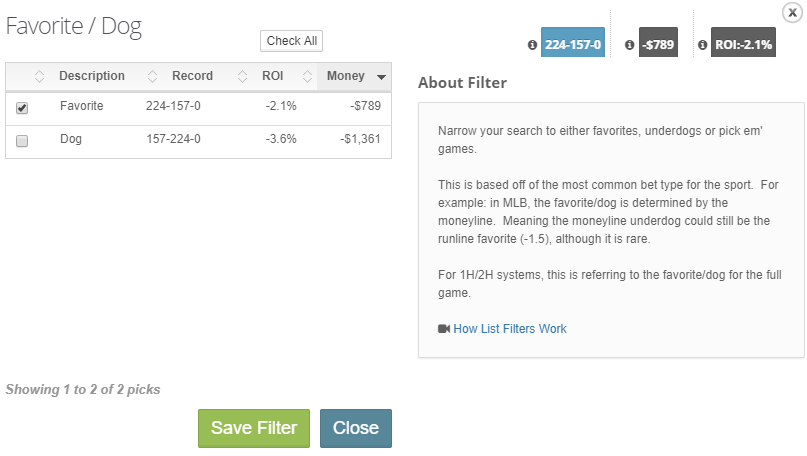 The biggest takeaway from April: public favorites absolutely dominated. Favorites getting 70% or more moneyline bets went an incredible 81-37 (68.6%), +10.05 units, 8.5% ROI.
This is historic and incredibly abnormal.
Regression Looms
From 2005 to 2017, favorites getting 70% of more bets went 897-655 (57.8%), -63.66 units, -4.1% ROI. Before this season, they posted only two winning Aprils since 2005 (+5.47 units in 2007 and +4.4 units in 2009). Contrarian bettors and sportsbooks took a beating. The silver lining? Big regression is coming.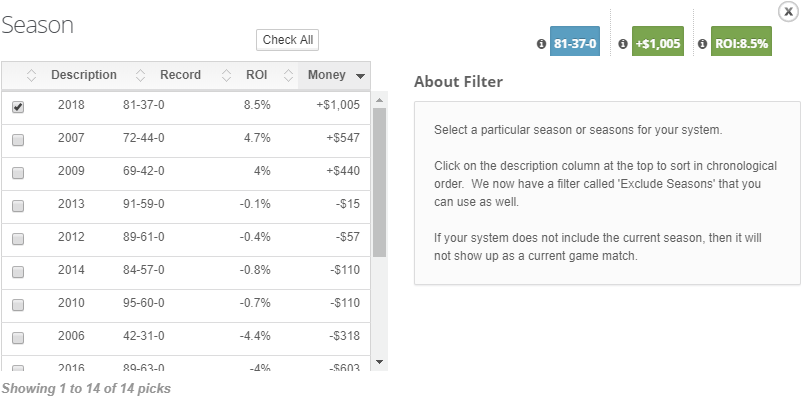 Visitors also had a great first month, going 186-193 (49.1%), +13.94 units, 3.7% ROI. Visiting favorites were especially profitable: 82-52 (61.2%), +7.31 units, 5.5% ROI. This makes sense, as public bettors overvalue home-field advantage, creating contrarian value for road teams.
No Place Like Home
Meanwhile, home teams got taken to the woodshed. A $100 bettor taking every home team lost more than $3,500. Home bettors spent April living in a van down by the river, eating a steady diet of government cheese.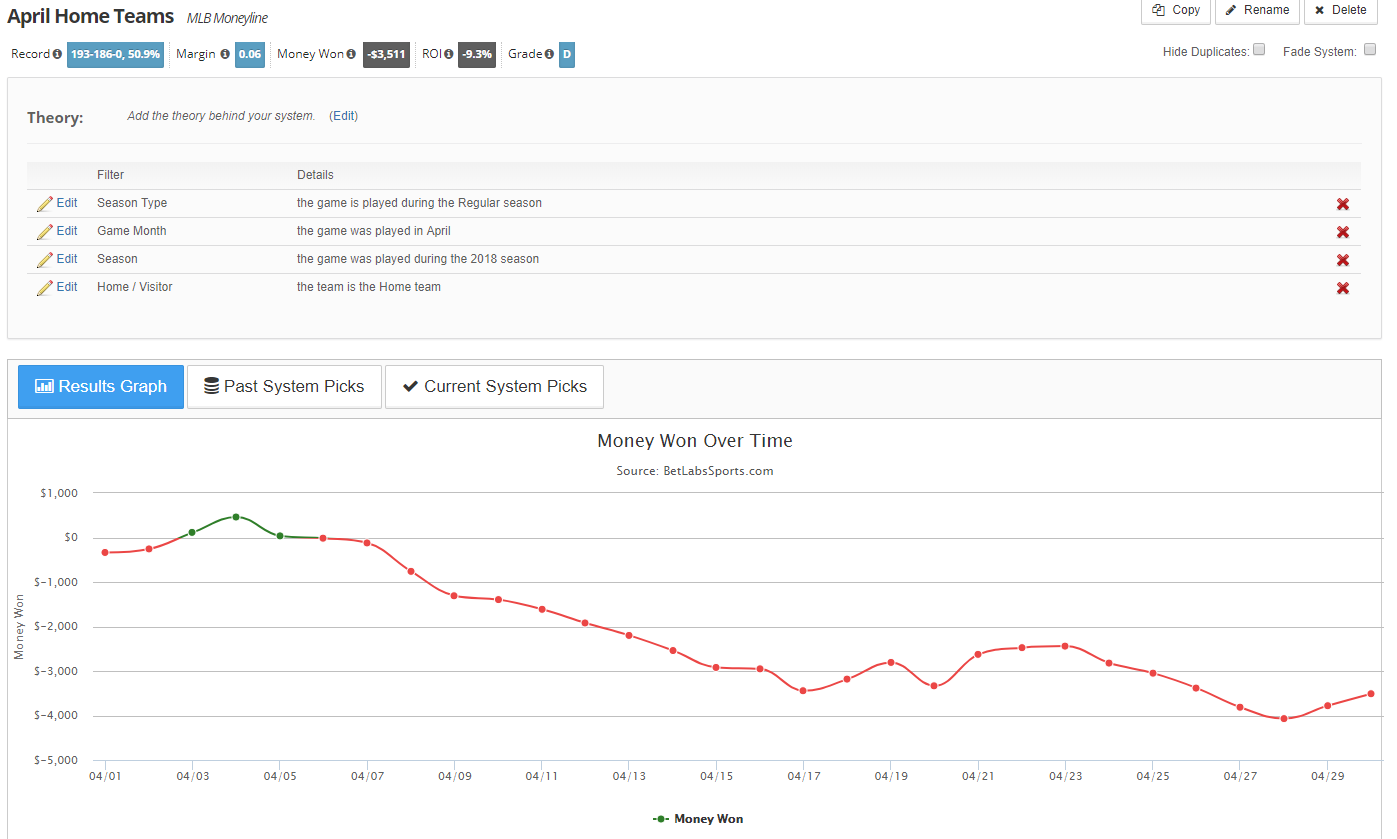 The Total Picture
In terms of totals, overs were pretty much break-even (+0.61 units). But unders got crushed, going 178-186 (48.9%), -17.07 units won.
$nakes and $ox
The two most profitable teams to bet on in April were the Arizona Diamondbacks (+11.8 units) and Boston Red Sox (+7.18). The Braves (+6.97), Mariners (+5.91) and Mets (+4.82) were the top pleasant surprises.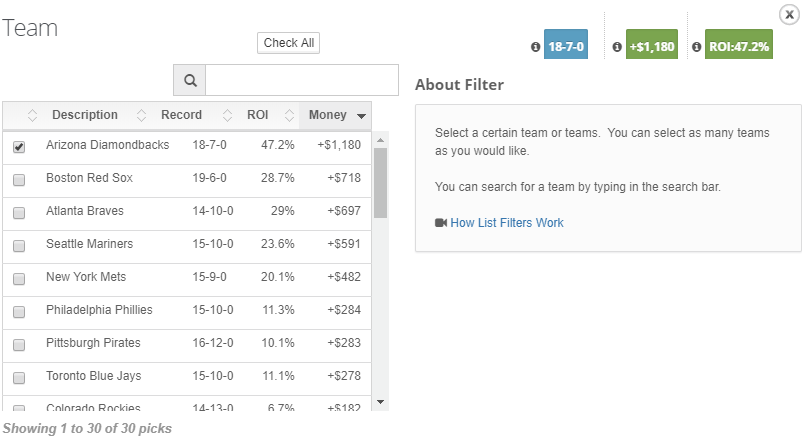 Seeing Red
The teams that cost bettors the most money: Cincinnati (-11.57 units), Kansas City (-10.73) and Baltimore (-10.16). A $100 bettor taking the Reds, Royals and Orioles every game lost more than $3,200.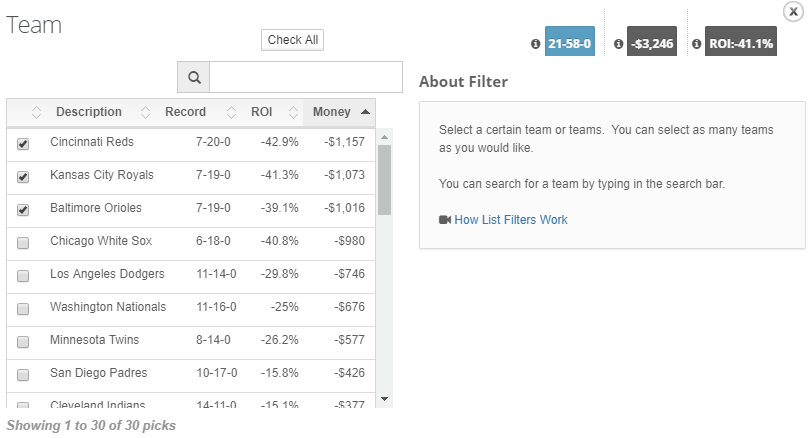 Beware of Big Dogs
Big dogs barked loudly in April. Dogs +250 or more went 4-4, but because of the massive payouts they resulted in +7.75 units won and an insane ROI of 96.9%. The Marlins were the leader of the pack, pulling off the two biggest upsets of the year so far: +295 over the Yankees and +347 over Clayton Kershaw and the Dodgers.

One month down, five more to go. We look forward to updating you with more MLB betting stats as the season progresses.
You can monitor betting data for every MLB game in real time with our live odds page  or on our mobile app (download here).
For more betting info, follow us on Twitter @ActionNetworkHQ
---
Cover photo via Mark J. Rebilas-USA TODAY Sport
Pictured: Arizona Diamondbacks base runner Paul Goldschmidt (44) is forced out at second base by Los Angeles Dodgers infielder Chris Taylor