Milwaukee Brewers at Miami Marlins, 7:10 p.m. ET
Brewers (Jhoulys Chacin): -150
Marlins (Pablo Lopez): +135
Over/Under: 8
---
The Milwaukee Brewers have exceeded the expectations of most (including myself) and have been a very solid ballclub this season. Chacin has done his fair share on the mound and then some for the first-place Brew Crew. The wily vet has bounced around quite a bit since leaving the Rockies after the 2014 season, but seems to have found a home in Milwaukee.
He allowed eight runs to the Cardinals in late June, which ballooned his ERA from 3.18 to 3.82. However, when facing any other team not named the Cardinals, he has given the Brewers a chance to win.
He's also consistently racked up strikeouts — especially of late — and should have a chance to do so tonight in Miami. I don't have my prop history notebook on me, as it's in our temporarily abandoned air conditioning-less office. But I do know Chacin has frequently gone over his K total. In 12 starts since May, he's posted at least five strikeouts nine times.
Generally speaking, his strikeout over/under prop is usually 4.5/5 with varying juice. And that's the case again tonight. At BookMaker, you can find 4.5 (Over +105), while BetOnline and Bovada offer Over 5 at +120 and +110, respectively. If you have multiple outlets, you could opt for the slightly higher payout — but I obviously prefer the 4.5.
The Bookmaker total (Over 4.5 +105) suggests he'll strike out approximately 4.4 batters — 1.7 fewer than the FantasyLabs projection. That works out to a differential of nearly 39%, which falls into the no-brainer range in my opinion.
The Brewers bullpen has also had a recent heavy workload, which may lead to a longer leash for Chacin. I trust him against the free-swinging Marlins, who rank 26th in MLB with a 7.2% walk rate against right-handers.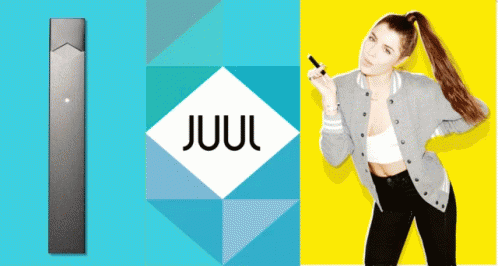 Sit back, grab a Juul* and hope Jhoulys can take care of business, per yuszh. (Is there a proper way to spell the shortened version of usual? Don't know. Don't care.)
The Pick: Jhoulys Chacin Over 4.5 Strikeouts (+105) (Bookmaker)
*Writer's note: In no way does Marky or The Action Network condone Juul usage or any other vaporized tobacco product. They are not a safe alternative to cigarettes. However, based on the GIF, they appear to be pretty cool among hip, young people.