Marky's Tuesday MLB Forecast: Return of the Rain
Credit:
David Richard-USA TODAY Sports. Pictured: Matthew Boyd
Like yesterday, the Weather Ratings for every game aren't straying too far from average.
Detroit and Atlanta both have the potential to get postponed, with a few other games having a chance at delays.
Yesterday was boring. Well, there were a couple of power-outage delays that I somehow missed in my forecast. The meteorology game does not include electricity that's not related to lightning, so I refuse to take the loss on that one. (Apparently there was a baboon involved in at least one of the power outages, which will be covered in our upcoming daily zoo reports.)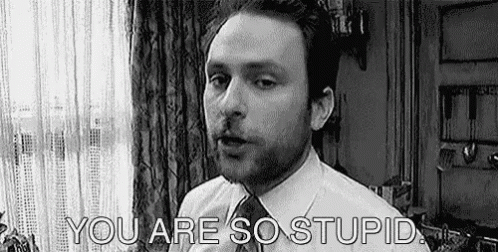 Anywho, today is looking spicier. Sure, the Weather Ratings are still rather unappealing as a whole, but someone's out there doing a rain dance because it's going to be falling all over the place tonight.
Two It's Always Sunny in Philadelphia references and we haven't even made it through the intro!
Our Weather Rating distills the hitter-friendliness for a particular game into one number. It is a proprietary Fantasy Labs model and shown on a scale of 0 to 100. The Weather Rating does not account for potential rainouts; rather, it simply examines all relevant atmospheric conditions (temperature, altitude, wind speed, humidity, and so on) to determine how batted-ball distance will be impacted.
Highest Weather Ratings
Cubs at Pirates: 58
Reds at Tigers: 57
Brewers at Dodgers: 56
Indians at Twins: 56
The highest rating of the day in Pittsburgh may surprise some because of the wind that is blowing straight in. However, fairly warm temps, high humidity and Pittsburgh's decent elevation make the rating higher than expected. Nevertheless, the total has dropped from 8 to 7.5 with Jon Lester facing Jameson Taillon.
The Tigers game … well, we will tackle that one in a bit.
The totals in LA and Minnesota have remained at their respective numbers of 8 and 8.5.
---
>> Sign up for The Action Network's daily newsletter to get the smartest conversation delivered into your inbox each morning.
---
Lowest Weather Ratings
Orioles at Yankees: 42
Phillies at Red Sox: 42
Blue Jays at Athletics: 42
This would be rather fitting if it was Jackie Robinson day. Three games with a 42 rating sit at the bottom of the list. But that's not exactly low enough to deter anyone from rostering bats, in my opinion. In fact, considering the total of 10 in Boston — the highest of the night — you may find yourself gravitating toward some of these fellas. Also, with a total of 9 in New York and the Yanks a hefty -300 favorite, the Bronx Bombers will surely get plenty of attention, too.
---
>> Download The Action Network App to get real-time MLB odds, track your bets and follow all of our experts' picks.
---
Rain
Back to that rain grind, baby!
Reds at Tigers: Leading up to first pitch and after midnight or so, the Detroit area should be mostly dry. During the window when baseball should be played, it will be wet. Unlike the scattered thunderstorms affecting other games, this looks to be an unavoidable glut of rain. For all you crazies out there looking to go heavy on Homer Bailey … you've been warned!
Marlins at Braves: The forecast looks like garbage until about 9:30 p.m. ET or so. Tomorrow's forecast? Also looking like garbage. There's a shot either/neither/both of these next two games are postponed. Considering the poor forecast for tomorrow, I reckon they'll try as hard as possible to get in tonight's game.
Those two are easily the scariest of the night. Other games with shots of precip(itation) include:
Cubs at Pirates
Mets at Nationals
Rockies at Cardinals
If your lineups end up sucking due to rain tonight …
Well, either that or blame me. (Switched it up from It's Always Sunny to Seinfeld, my first true love and sitcom GOAT.)