Rovell: Amanda Nunes' Greatness Doesn't Make Her Marketable — And Dana White Knows It
Credit:
USA Today Sports. Pictured: Dana White and Amanda Nunes
Dana White did not take kindly to my tweet about Amanda Nunes, which said Nunes' UFC 232 win over Cris Cyborg would be damaging to UFC from a marketing perspective.
But both White and Nunes have acknowledged in the past that Nunes doesn't quite fit the marketing narrative that the UFC likes to push.
I was not shocked to wake up Sunday morning to see UFC president Dana White trending on Twitter with the biggest hits being this clip of him ripping me.

I understand the responsibility of my words, which is why I take what I write — and in this case, tweet — with the necessary gravity.
Dana does a lot for the show of it all. And he's amazing at it. He's an incredible promoter, which is why ESPN named him last month, along with Lorenzo Fertitta, the single most marketable people in the UFC over the last 25 years.
So let's start with that. I have a lot of respect for Dana. But last night's bashing of me wasn't real. It was part of the show.
UFC fans cheered Dana on and my haters furthered it along — what a one-sided takedown!
And that's exactly what it was — one-sided. So now comes my turn.
Between Rousey and Cyborg, Amanda Nunes has singlehandedly killed the most valuable women in the sport.

Brutally damaging to UFC.

Nunes isn't in the same marketing ballpark as either of those two.

— Darren Rovell (@darrenrovell) December 30, 2018
Let's take the first part. Has Amanda Nunes singlehandedly killed the most valuable women in the sport? That is of no debate.
In 2016, she sent the "golden goose" out to pasture by handing Ronda Rousey her second loss. Ronda never fought again and moved her marketing power to the WWE. She also took out Miesha Tate. And last night, beat "Cyborg" — in 51 seconds.
Why does that matter? Check out these PPV numbers, according to MMAmania.com.
Ronda Rousey's last two PPV events did 1.1 million buys each. Cris Cyborg? 260,000 and 380,000 buys. Amanda Nunes? 85,000 and 100,000 buys.
It might not be a debate, given her wins, that Nunes qualifies as potentially the best ever, as White himself said.
But, as the PPV numbers show, being the best ever and being marketable are not the same thing.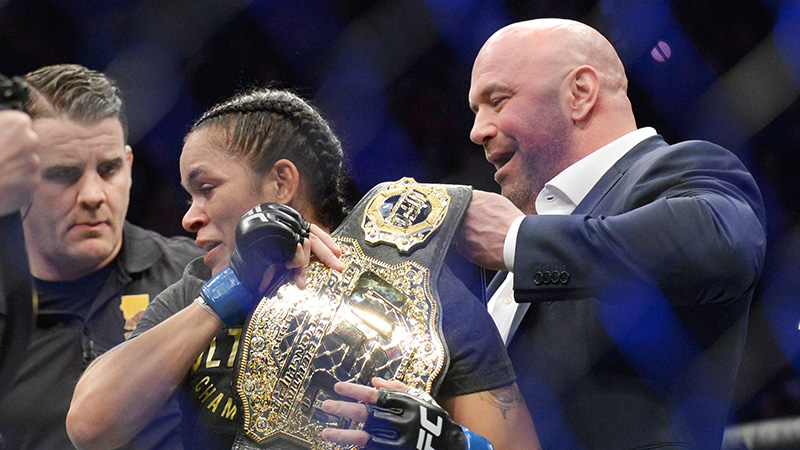 Talk to countless athletes in their prime who couldn't get marketing dollars despite their excellence — Jerry Rice and Tim Duncan, for their various reasons, come to mind.
I appreciate the passion with which Dana came at me last night, but the UFC and Nunes herself have admitted, in the past, that she isn't "it."
Just look at how the UFC chose to promote Nunes' fight against Rousey. They made it all about Ronda, which Joe Rogan called "extremely bizarre" at the time.
Then came Nunes' interview in November last year with FloCombat.
"I don't really fit the profile of the UFC champion," she said, "but they have to do business with me, even though they're never going to promote me to the level of Ronda Rousey or Holly Holm. They want blondes, cute little girls who fight and take pictures. Let's face it, I have to face the girls who sell best."
Nunes is right: Sex sells.
This is a sad reality — but it is a reality.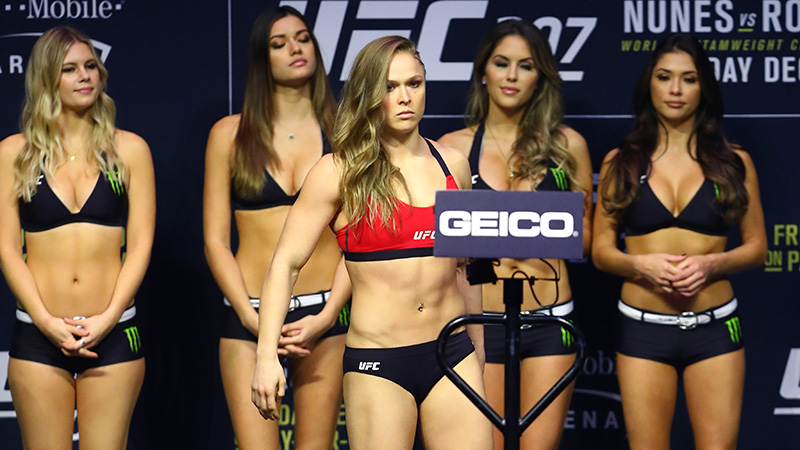 It's why the UFC pushed Rousey and Holm so hard, and part of the reason why Maria Sharapova, Serena Williams and Danica Patrick made so much money.
Nunes, intentionally or not, has framed herself as a cold-blooded killer. And while her performance inside the Octagon has backed that up, it's not a recipe to become more marketable and gain widespread fame.
She has one endorsement deal that has been promoted: a sponsorship with TEN Spring Water.
Compare that to Joanna Jedrzejczyk, who has nowhere near Nunes' ability, and yet has an Instagram filled with endorsements for protein powders and overnight oats.
Same goes for Paige VanZant, a strawweight who has never battled for the title but still has plenty of deals — and 1.9 million Instagram followers to Nunes' 587,000.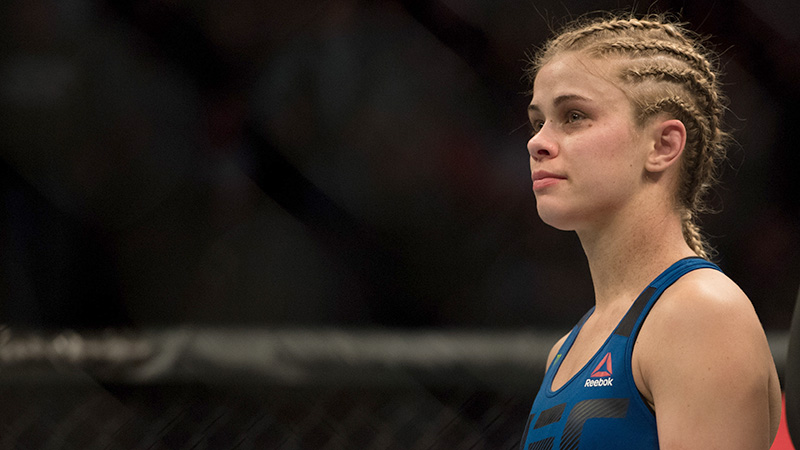 From a marketing perspective, "Cyborg" is not in the same league as Rousey or Tate or even Jedrzjczek or VanZant, but she has more power than Nunes. So my thinking that Nunes' win is another step down is also not of debate. And the joke is Nunes herself knows it.
Back to her interview with FloCombat.
"They're not idiots, they know what they do," Nunes told the publication just 13 months ago. "It's all about marketing. That's why it's the UFC, that's why they're doing it. They want to get someone to beat me for me to get out badly. I told them about it, I know that's what they want, someone that they can really promote and make money with."
Now Nunes is at the top. And it doesn't mean she can't become more marketable. But in the near term, Saturday night's result was bad for the UFC. Don't listen to Dana. Listen to Nunes herself.
How would you rate this article?