UFC 234 Betting Preview: How Much Does Anderson Silva Have Left in His Tank?
Credit:
Ed Mulholland-USA TODAY Sports. Pictured: Anderson Silva (red gloves).
Israel Adesanya (-670) and Anderson Silva (+485) meet in the co-main event of UFC 234. "The Last Stylebender" Adesanya hopes to continue his path towards superstardom with a victory over legendary "The Spider" Silva.
A bantamweight bout between Ricky Simón (-120) and Rani Yahya (+100) provides the best betting opportunity of the night.
UFC 234 betting odds: Israel Adesanya vs. Anderson Silva
Israel Adesanya: -670
Anderson Silva: +485
Time: Approx. 11:30 p.m. ET
Channel: PPV


---
UFC 234 is essentially a two-fight card. Almost all its appeal comes from the main and co-main events as the UFC has designed the event as a showcase for the champion and next challenger in the middleweight division.
"The Last Stylebender" Israel Adesanya
It's easy to see why the UFC has high hopes for Adesanya. The consensus 2018 breakout fighter of the year came into the UFC with a world class striking background, amassing a 75-5-1 record as a kick-boxer between 2011 – 2017. In 2018, Adesanya joined the UFC and reeled off four increasingly-impressive victories in a row.
As expected, Adesanya's striking prowess has been impressive since his debut. Izzy has out-struck his opponent in all four of his UFC bouts to the tune of 241 significant strikes landed against 111 significant strikes absorbed. He's also finished two of his four opponents via strikes.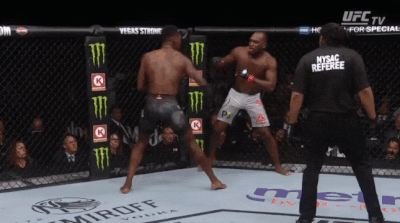 The Nigerian-born Adesanya has displayed increased grappling ability with each UFC bout. "The Last Stylebender" was taken down three times in his first UFC bout, twice in his second bout, once in this third bout, and wasn't taken down at all in his most recent UFC fight.
Anderson "The Spider" Silva
Standing opposite of Adesanya will be the most accomplished middleweight in the history of mixed martial arts, Anderson "The Spider" Silva.
The Brazilian is a surefire Hall of Famer whose records include: longest win streak in UFC history (16), longest title reign in UFC history (2457 days), and the most finishes (11) and wins (13) in the history of the middleweight division.
Silva built his legacy on precise counter-striking and an ability to make his opponents look helpless inside the Octagon. In recent years however, Silva's UFC career has been anything but legendary. "The Spider" is currently on a 1-4 (1 NC) run.
This is Silva's first fight since his suspension in fall 2017 for violating the UFC's anti-doping policy. In July 2018 USADA announced the policy violation was due to contaminated supplements and Silva received a retroactive one-year suspension.
The Matchup
---
Striking
Both fighters make great use of all the striking tools at their disposal: punches, elbows, knees, and kicks. They're comfortable in all phases of the game: at range, in the pocket, and in the clinch.
Offensively, Adesanya is comfortable moving both backwards and forwards and considers himself "bistantial." Silva's career has been defined by his preference for counter-striking.
Against willing opponents like Forrest Griffin and Stephan Bonnar, Silva has looked like he's operating in the matrix. Against less obliging opponents such as Thales Leites and Demian Maia, fans have witnessed Silva put on disinterested and at times bizarre performances.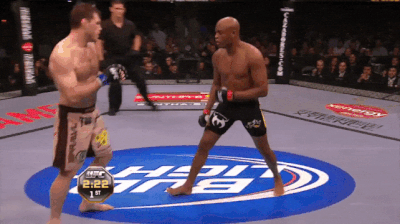 Both fighters are highly-skilled defensively but their willingness to exchange means that they are often there to be hit cleanly. Adesanya was knocked out once in his kickboxing career (via left hook in 2017), but has yet to show any durability issues in the UFC despite being hit cleanly in multiple fights.
Silva was nearly invincible during his title run, but in recent years has demonstrated worrying durability issues. He's been knocked down three times in his past six fights and was out-landed 308-265 in significant strikes over that span.
Silva used to make his opponents look hapless with his taunting inside the cage, but age and punishment have made "The Spider" far less elusive than he was in his prime.
Grappling
Silva is the more highly-credentialed grappler (he is a third-degree black belt in Brazilian jiu-jitsu while Adesanya is just a blue belt), but inside the cage both men have used their grappling primarily to stay on the feet.
Adesanya has never attempted a takedown in the UFC and Silva only averages 0.55 takedowns/15 minutes of fight time. Silva has multiple submission victories in the UFC, but they've primarily come off his back.
On the feet, Silva's Muay Thai clinch was revolutionary against the likes of Rich Franklin circa 2006. Since then the game has caught up to Silva and, arguably, passed him by.
In Silva's most recent fight against Derek Brunson, "The Spider" absorbed a ton of clean shots in the clinch. It's worth noting that Brunson was unable to muster any offensive in the clinch against Adesanya in "The Last Stylebender's" most recent bout.
The X-Factor: Age
This is a tale of fighters are two different places in their careers. At just 29 years of age, "The Last Stylebender" is entering his athletic prime. At 43 years old, Silva has passed his athletic prime. For two fighters whose styles are based primarily on reflexes and timing, this ostensibly favors the younger, fresher Adesanya.
Per BetMMA.tips, age plays a significant role in predicting the outcomes of UFC fights. Since UFC 159:
Fighters at least 10 years younger than their opponents win 66% of the time (118/179 fights)
Fighters at least 12 years younger than their opponents win 69% of the time (56/81 fights)
Fighters at least 14 years younger than their opponents win 67% of the time (16/24 fights)
Another interesting aspect of the age gap is the pace both fighters will be able to set.
In their most recent five round fights, both fighters took some time to get going but were able to reach a threshold and maintain it for the fight. Notably, Adesanya was able to hit his threshold quicker than Silva was and Adesanya's strikes landed per round was about 1.5 times higher than Silva's rate.
Historical and Current Betting Odds
Adesanya enters the fight as a favorite for the fifth consecutive time in his UFC career. This is by far the most the Nigerian has been favored in a UFC bout. Conversely, Silva is a favorite for just the second time since at least July 2007 and is the biggest underdog of his UFC career.
---
The Prediction
It's easy to pick a winner for this fight. "The Last Stylebender" is a fighter on the rise in the midst his athletic prime and has looked exponentially better with every fight.
"The Spider" however, is on the decline and has been for some time now. Silva hasn't definitively won a fight without an asterisk since 2012. He's 1-4 (1 NC) in that span. The decision victory over Derek Brunson was very controversial and the win over Nick Diaz was overturned for a drug test failure.
Unfortunately, the oddsmakers feel the same way about this as I do. Adesanya is correctly the massive favorite but is unplayable at -670. You could always take a risk on Silva at +485, but that's a gamble in every sense of the word.
The best value for this fight is the 'Fight goes to decision' prop. Adesanya has gone the distance in two of his four UFC fights and Silva has gone to the judges' scorecards in his last four bouts.
The Pick: Fight goes to decision (+160)
---
Ricky Simón (-120) vs. Rani Yahya (+100)
---
Fighting out of Rose City FC in Portland, Oregon, bantamweight Ricky Simón is 2-0 in the UFC.
Simón's fighting style is defined by his reckless & relentless forward pressure. Simón constantly charges after his opponents with winging power punches and blast takedowns. This allows him to constantly engage his opponents, but has caused Simón to absorb 1.3 times as many strikes per minute as he lands.
Simón is constantly scrambling, which helps him secure advantageous grappling positions but can also put him in precarious positions.
A former ADCC Submission Wrestling world champion, second degree Brazilian jiu-jitsu black belt Rani Yahya is a 15-fight UFC veteran. Yahya has amassed a 11-3 (1 NC) record since his UFC debut in 2011.
Yahya's game is defined by an unwavering commitment to his grappling. He pursues 9.2 takedowns/15 minutes of fight time and lands 3.13 of them. Yahya also attempts 2.3 submissions/15 minutes and has secured six submission victories in the UFC, including his last three in a row.
Simón should have the athletic edge when these two meet, but that's not going to be enough to get it done. Simón has been taken down multiple times in both of his UFC fights and his dogged pursuit of the takedown plays right into Yahya's game.
The American can usually make up for his errors with his scrambling ability, but he always finds a way to put himself in precarious positions. There are levels to this and Yahya is going to utilize his world-glass grappling to make Simón pay for these mistakes.
The Pick: Rani Yahya (+105)