From $51K to $96K in 19 Days: Michael Jordan Rookie Card Market Shatters Another Record
The Michael Jordan rookie card entered another stratosphere on Thursday night as a bidder paid $96,000 for gem mint PSA 10 card.
That's a record for a PSA 10.
The last record was 19 days ago when Robert Edwards Auctions sold a PSA 10 Jordan rookie for $51,600.
Yes, that's right, an 86% increase in 19 days.
We know why we are here — "The Last Dance" has given MJ collectibles a huge boost. But the story of how the 1986-87 Fleer Michael Jordan got to where it did is one of the most intriguing stories in collecting that is rarely told.
So let's tell it.
[The Man, the Myth, the Gambler: A Collection of Michael Jordan Betting Stories]
It started in 1986 when Fleer announced it was coming out with a national release basketball card set.
Although us kids at the time loved basketball, so many of us didn't have basketball cards on the radar.
It was baseball cards or bust.
We bought 50 cent packs of Fleer Baseball over 50 cent packs of Fleer Basketball, the bastard stepchild.
And it showed.
No one bought them. I'm talking no one.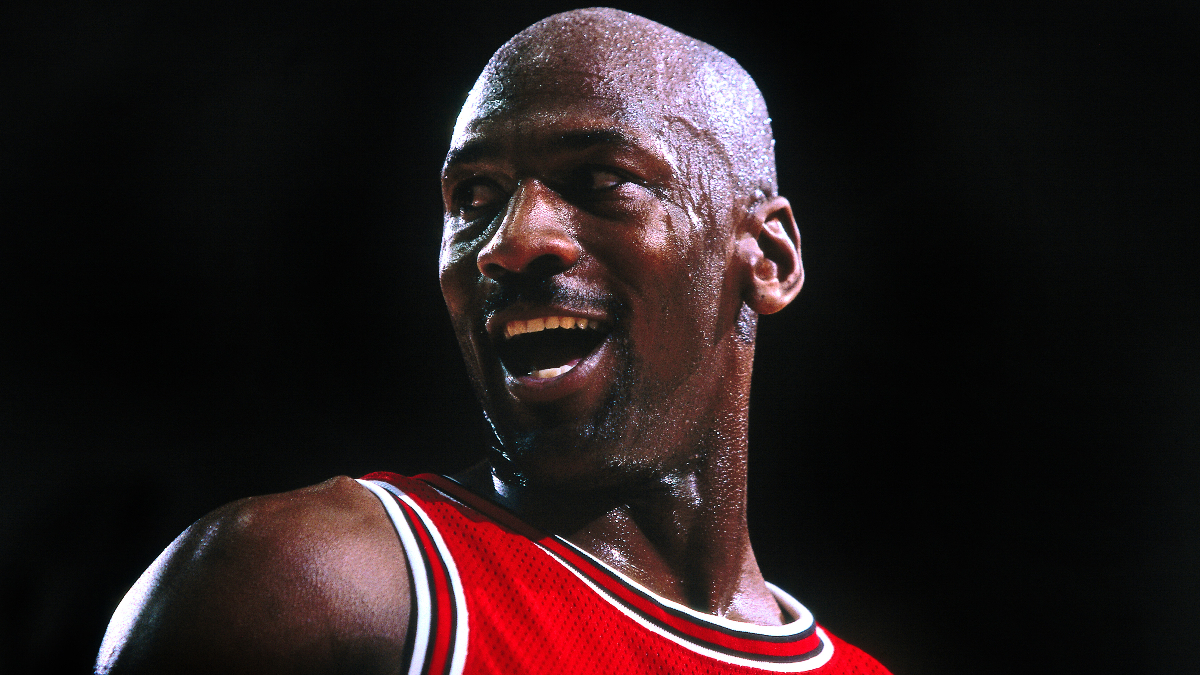 I remember, in 1988, my local 7-Eleven still was selling the 1986-87 Fleer packs on discount.
Still didn't do much.
At Sports Cards Plus in Lacey, N.J., Bob Elliott saw it with his own two eyes.
"We couldn't move those packs," Elliott recalled. "In fact, at $6 a box, we got our money back by returning them back to Fleer."
Others did the same. It's why, Elliott says, many complete boxes that come to the market now — they sell in the $60,000 range per box — have a black "X" on them.
"They were returned to Fleer," Elliott said.
---
The Best UFC 249 Promos! Bet Ferguson-Gaethje to last just 11 seconds at EVEN odds. Bet $20, Win $100 if Ferguson wins (boosted from -170). Claim these offers — and many more! — now!
---
It was analogous to the 1952 Topps set, which has the famous Mickey Mantle card, the most expensive card in the business, outside of the Honus Wagner T-206 Tobacco card.
No one was interested in the later issue of the cards, which included the Mantle. Unable to sell for one penny a card, Topps executive Sy Berger dumped a ton of them off a barge into the Atlantic Ocean.
Long story short: Anyone who says they knew, way back in the '90s, that this card would be the next big thing is lying.
Throughout Jordan's playoff career, the price of the card barely moved.
In 1992, you could buy a mint Jordan rookie for $525. By the end of his Bulls career six years later, you could still find them for under $1,000.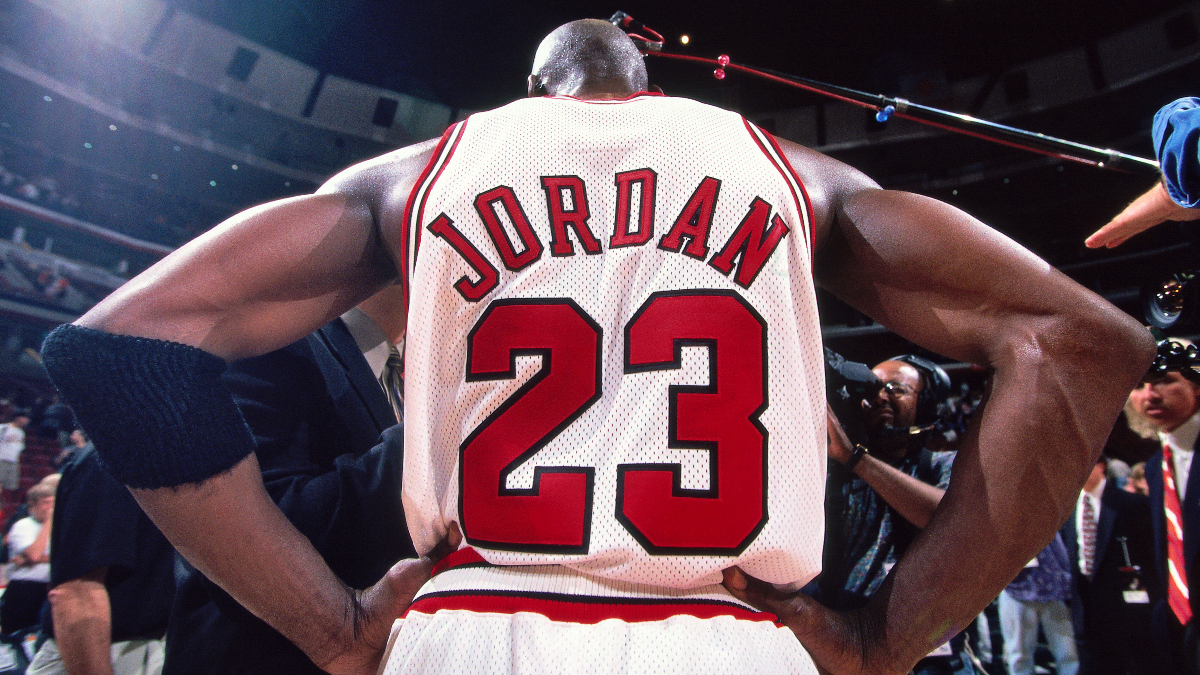 Basketball cards didn't really gain steam relative to baseball cards until the early 2000s when card grading came along.
It put every card on an equal playing field.
Graders like Beckett and PSA would give you a grade and slab it for a fee and then it would be compared, apples to apples, with sales on eBay.
In 2003, a Jordan card record was broken when a gem mint one sold in a Mastro auction for $6,412.
Thanks to interest in Asia, the market then heated up.
But it didn't stay steady.
Graded PSA 10 Jordans got up to $30,000 in 2018, but fell back down, surprisingly, at the National Sports Collectors Show in Chicago in the summer of 2019.
[How Michael Jordan Hustled a Security Guard (And Lost!) When Betting on the 'Pitching Pennies' Game]
There was no real steady climb — until now.
Which begs the question, is this real?
Or is inflated by us sitting in our houses and worshipping "The Last Dance?"
Whether it's real or not, the fact that sales have jumped up this significantly is remarkable, when you consider the current state of the global economy.
On Friday, people who perhaps couldn't afford the perfect card themselves invested in fractional shares of a Jordan Gem Mint PSA 10 on Rally for $40 a share.
That's if they were lucky to get in.
The offering sold out in three minutes.
How would you rate this article?
This site contains commercial content. We may be compensated for the links provided on this page. The content on this page is for informational purposes only. Action Network makes no representation or warranty as to the accuracy of the information given or the outcome of any game or event.