NBA Betting Trends & Notes: Cavaliers, Bucks ATS Success, Surprising Moneyline Underdogs & More
Credit:
Garrett Ellwood/NBAE via Getty Images. Pictured: Jarred Vanderbilt #8 of the Utah Jazz.
Did you know that we're a 10th of the way through the NBA season?
That's how fast this goes. We've already played 10% of the regular season for most teams. We're starting to learn a little bit about who these teams are and who you should fade.
Here's a look at the trends you need to pay attention to as we head toward the quarter mark.
The Kings of the Cover
The Bucks and Cavaliers aren't just a combined 17-1 straight up, they're also 16-2 against the spread.
Milwaukee, despite being a 6.39-point favorite on average, is beating teams by an average of 11.78 points. They're not just winning; they're covering. They're not just covering; they're covering by margin.
Cleveland has been power-rated lower to start the season but has a higher margin of victory at 12.12. The Cavs have been dogs three times this season (Raptors, Cavaliers, Cavaliers) and are 2-1 in those spots, 2-0 since the Raptors' home opener).
Cleveland is +10.6 in ATS plus-minus, and Milwaukee +5.5.
You can expect the market to catch up to the Cavs quickly. What the Bucks are doing is maybe more impressive from a betting standpoint as they're beating the spread a. despite higher lines and b. without Khris Middleton.
It's not as simple as "add Middleton and get five points better" or whatever, but, notably, this team continues to absolutely dominate despite missing arguably its second-best player.
Since the start of last season, when Giannis Antetokounmpo, Jrue Holiday, and Brook Lopez play, the Bucks are 24-6 straight up and 20-10 (67%) ATS. When Middleton makes them the Big 4, it's 9-2 straight up, 7-4 (63.6%) ATS (slightly worse!).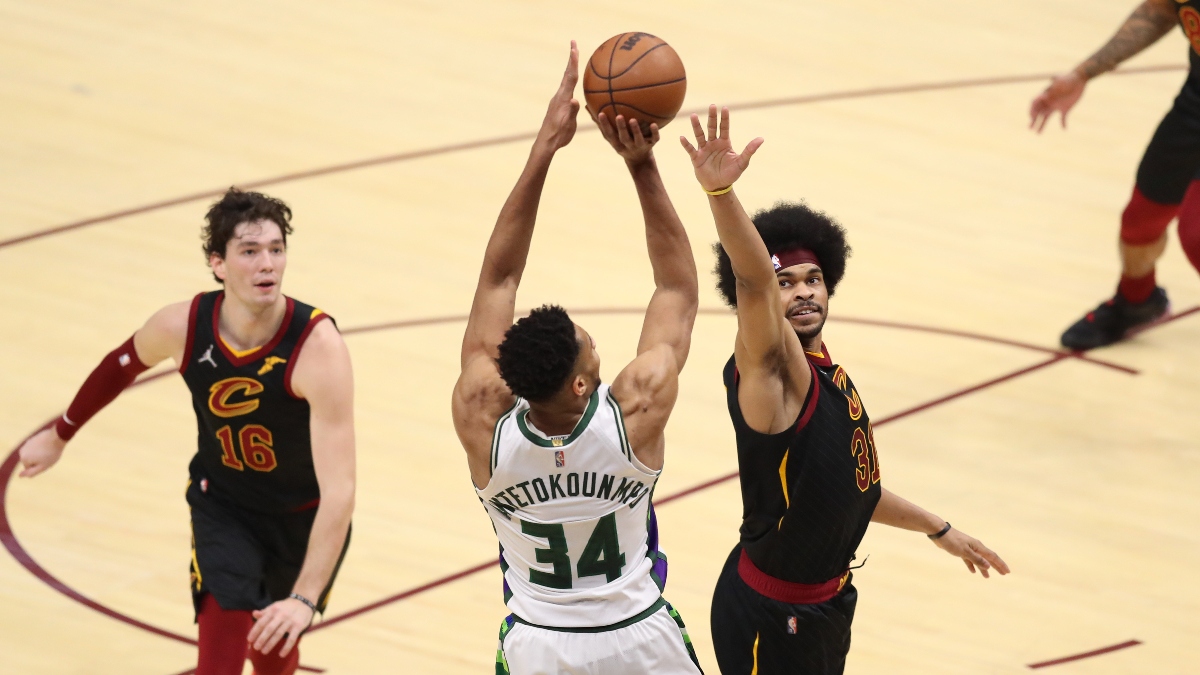 The big thing here is that they're doing it with the market constantly respecting them and moving toward them. 33% of all games the past two seasons have closed with line movement against them, and Milwaukee is 16-13 in those spots (55%) ATS.
If this keeps up, there will start to be enough attention to draw the number to places they can't cover consistently, but right now, these are your two best teams in basketball, with the Suns close behind.
---
Early Season Dogs
Dogs this season of +250 or greater are 8-18 for a +57.6% ROI.
What's interesting is that this trend doesn't hold over the last 20 years, but it does hold over the last five seasons. Since 2016-17, dogs of +250 to +600 in the first 21 games (the first quarter of the season) are 102-309, with a +13.8% ROI.
In that same span, dogs of +110 to +200 have a 7% ROI return, hitting 43.6% of the time. OK, so those are pretty specific ranges, what's the logic, and why in the last six seasons?
The NBA has become so heavily dependent on 3-point shooting that the variance has increased, especially in early-season environments where the market is still adjusting from preseason ratings. Teams that covered won 61.8% of the time prior to 2016-17, and since, it's been 65.3%.
For example, in the first 21 games of the season, underdogs that hit more 3's than their opponent win 47.6% of the time and cover 69% of the time. Ultimately, teams that cover win the game outright since 2016-17, 67% of the time in the first 21 games and 64% of the time after the first 21 games.
There's still an edge there, but it's slightly more pronounced early.
This isn't to say that you should just be firing away on the dogs blindly, but it does mean that in order to get the best ROI, you need to be looking to see if it's a good spot for the team to win outright, given the high rate of covering teams winning.
---
Points Galore
So much for those halcyon days of early last season when officials were letting more contact go, and the games were lower-scoring and tighter.
This season, when games go over, the average total is 224, and the combined actual scored is a whopping 238. When games go under, the average total is 225, and the combined score is just 212.
That said, the Clippers, Blazers and Wolves account for 28 of the 142 unders this season; that's 19.5% of all unders between those three teams. The Clippers are the biggest culprit at 1-9. They've gone under their team total in all ten games this season.
Unsurprisingly, the biggest delta teams in terms of the over are the Celtics and Warriors, who both have gotten off to surprisingly awful defensive starts, though Boston may be turning that around.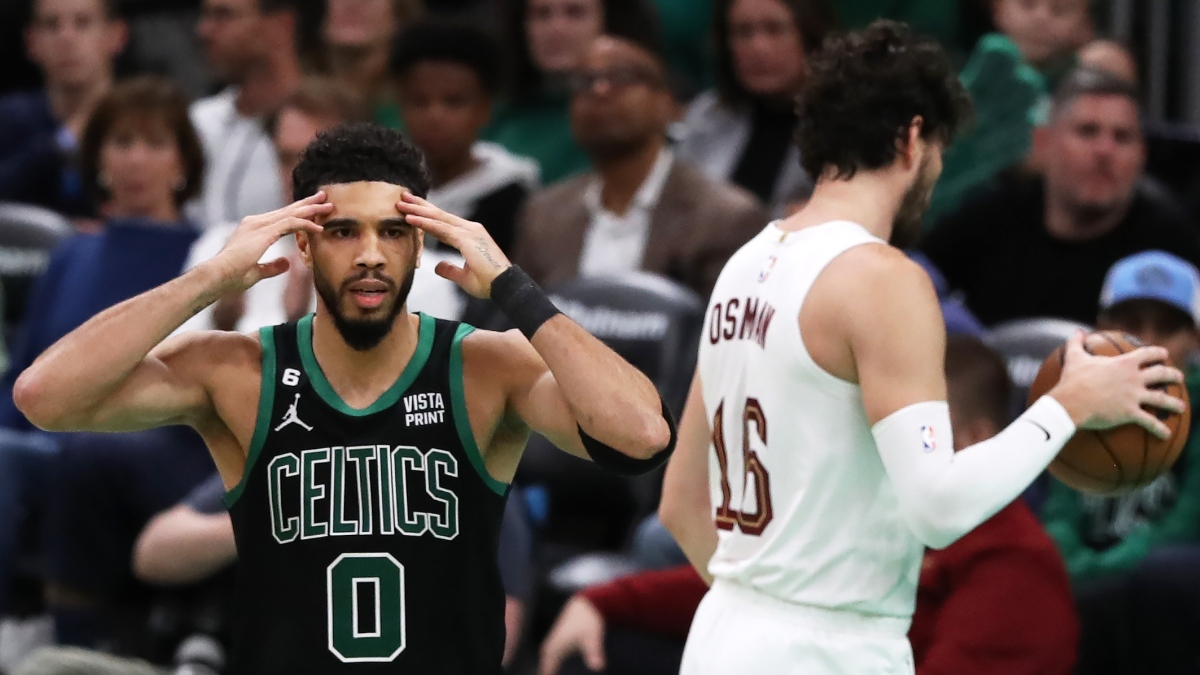 A quiet over team to keep an eye on is the Mavericks. Dallas is 4-4 on their own team total, but their opponents are 5-3 to the over. Dallas' totals are likely being calculated based on assumptions from last year's defense when they're suffering a slight regression.
Dallas ranks seventh in Defensive Rating on NBA Advanced Stats but 12th at Dunks And Threes. Be on the lookout for over opportunities when they play favorable matchups vs. their defense.
By the way, don't try and catch the books with an easy spot on overs with the Indiana Pacers. Indiana's average total this season is above 227. But against totals below 230, the under is 3-1.
---
Back-to-Back Trouble
Back-to-backs and poor rest spots are built into every line. But for whatever reason, teams are having more trouble with it so far.
In the first 20 games of the season since 2003, teams on a back-to-back have covered 51% of the time. This season, that number is down to 46%.
Teams on the third game in four nights in the first 20 games, again, 50% ATS. This season? 28-37-3 (37%) ATS, although third in four nights SEGABABA (Second Game of a Back-to-Back) are slightly better at 42.9%. Even that number is lower than the 52% we've seen in other seasons.
There's no discernible reason why rest disadvantage would be a bigger problem this season; if anything having a normal offseason should have insulated against it. But it's something to watch out for if you're looking for a reason not to bet a certain spot.
---
---
Last Two Weeks/Last 10 Games
Best ATS Team: Cleveland Cavaliers, average line -2, 7-0 ATS
Honorable mention: Milwaukee Bucks, average line -6.9, 6-1 ATS
Worst ATS Team: Brooklyn Nets, average line -1.9, 1-7 ATS (2-0 straight up without Kyrie Irving, however)
Dishonorable mention: Dallas Mavericks, average line -6.3, 1-4-1 ATS
Best Going Over Team Total: Magic (5-0) »» average team total 107.5, average scoring total 110.43
Best Going Under Team Total: Clippers (5-0) »» average team total 114, average scoring total 102
Best Going Over Team Total (Opposing): Warriors (5-2) »» average opponent team total 113, average opponent scoring total 121.7
Best Going Under Team Total (Opposing): Jazz (5-1) »» average opponent team total 115, average opponent scoring total 111.3.
Best First Half Team: Milwaukee (7-2 ATS)
Worst First Half Team: Clippers (1-8 ATS)
---
Notables
The Lakers are 1-8 ATS first-half.
The Thunder have only lead in one game at half this season, 1-7 ML.
The Mavericks are 7-1 ATS in the second quarter. The Clippers are 1-8 ATS.
The Bulls are the new kings of the third quarter, taking the throne from the Warriors; the Bulls are 9-1 ATS in the third against the pre-game lines.
The Heat and Timberwolves are 7-3 ATS in the fourth vs. the pre-game lines.
How would you rate this article?
This site contains commercial content. We may be compensated for the links provided on this page. The content on this page is for informational purposes only. Action Network makes no representation or warranty as to the accuracy of the information given or the outcome of any game or event.