2022 NBA MVP Odds Model Projections: Nikola Jokic, Giannis Antetokounmpo Gaining Ground on Joel Embiid
Credit:
Getty Images. Pictured: Giannis Antetokounmpo of the Milwaukee Bucks, Joel Embiid of the Philadelphia 76ers, Nikola Jokic of the Denver Nuggets.
2022 NBA MVP Odds
| Player | Consensus Odds |
| --- | --- |
| Joel Embiid | +145 |
| Nikola Jokic | +270 |
| Giannis Antetokounmpo | +390 |
| Stephen Curry | +1200 |
| Ja Morant | +1800 |
| DeMar DeRozan | +2000 |
| Devin Booker | +2000 |
| Luka Doncic | +3000 |
| Jimmy Butler | +5000 |
| LeBron James | +7000 |
Consensus odds updated as of Feb. 22.
I'm tracking the MVP race for the rest of the season using my model to determine if there's value within the betting markets. And in this third installment, there's been some movement among the top names with a few players falling out of the top five and new players entering. For more on the methodology, you can check out the first post here.
Our linear regression model, which predicts the amount of voting shares each player would receive based on their individual statistics and team wins, has been far more accurate than our logistic regression model, which gives the probability of whether each player will win or lose.
The logistic regression model heavily weights seeding, and similar to last season, the top two seeds in each conference — Miami Heat, Chicago Bulls, Phoenix Suns and Golden State Warriors — don't have a viable candidate as they've had success based on what their team has done as opposed to an individual star.
Stephen Curry is still slumping (he has gone from the favorite to win at +300 to +1200 in less than a month), Chris Paul will miss the next 6-8 weeks with a thumb injury, the Heat don't have a viable MVP candidate and DeMar Derozan doesn't quite have the the stats to match the top tier — Nikola Jokic, Joel Embiid and Giannis Antetokounmpo. It appears that this could be yet another year where we see an outlier winner from a team that doesn't finish with a top two seed in their conference.
Nevertheless, our linear regression model has been quite accurate and reflects what we're seeing on the court, through statistics and in the betting markets. It has Nikola Jokic, Giannis Antetokounmpo and Joel Embiid ranking first, second and third through the the All Star Break.
Our model does differ from the betting markets however as the consensus odds have Embiid as the favorite to win the award at +145, followed by Jokic at +270 and Antetokounmpo at +390.
Last season, we saw Embiid and Jokic were front runners and we're on track to see these two battle for the award again as they finished first and second respectively in ESPN's MVP straw poll, which mimics award voting by having 100 media members place first, second, third, fourth and fifth place votes for various candidates.
Here's how the list is shaping up as of Feb. 22.
2022 MVP Model Projections
Here's a look at the odds to win the NBA MVP award compared to my model's projections. Reminder: This is a snapshot of the race at a given point in time, so these numbers will evolve.
2022 MVP Race
Nikola Jokic
Jokic is having arguably one of the best individual seasons in NBA history and is one of two players along with Embiid who currently have a case for being both the best player in the league and one who is most valuable for his team given their injuries.
Without Jamal Murray and Michael Porter Jr., and injuries to other role players like JaMychal Green, Will Barton and Austin Rivers, Jokic has kept the Nuggets afloat with a 33-25 record, well positioned to make a run in the Western Conference should this team get healthy.
Jokic is averaging 26 points on 57% shooting while also grabbing 13.8 rebounds, dishing out 7.6 assists and shooting 37.2% from behind the arc while leading the league in nearly every single advanced statistic.
Player Efficiency Rating:  32.57 [highest of all time]
Win shares: 10.6
Offensive Win Shares: 9.4
Box Plus Minus: 14.0
Offensive Box Plus/Minus: 9.4
Defensive Box Plus/Minus: 4.6
Value Over Replacement Player: 7.0
Jokic's On/Off numbers are even more impressive as the Nuggets are +20.1 with him on the floor compared to off the court.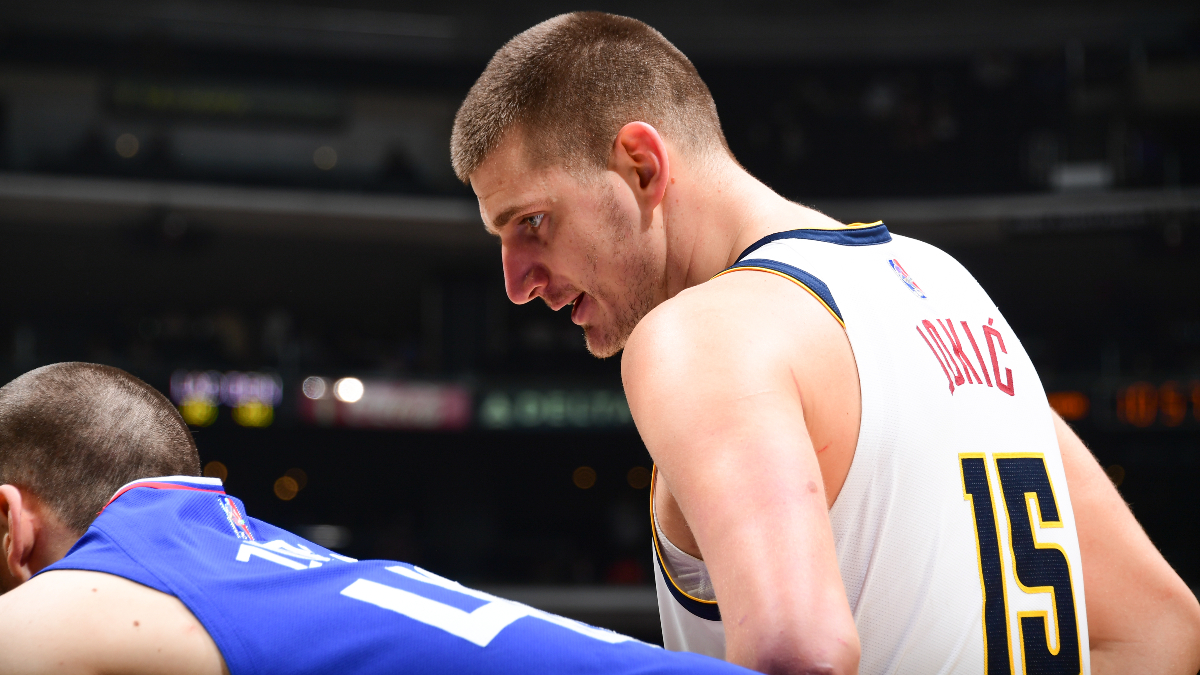 While some of this is a product of a team with arguably the worst bench in the league, with Jokic on the floor, the Nuggets are scoring  118.2 per 100 possessions and just 105.9 with him off the court (+12.9).
Although Jokic suffers from not being the exciting, high-flying or physically imposing player who fills up highlight reels, according to my linear regression model, he is now the favorite to win the award.
The Nuggets having having the easiest remaining Strength of Schedule, so they should pick up easy wins and move up the conference standings giving Jokic a chance to win his second consecutive MVP. With Jokic having the better statistical season, ranking second in ESPN's MVP Straw Poll and my model liking him to win the award, I believe the value lies with him to win at +270.
Giannis Antetokounmpo
Antetokounmpo is quietly making his case for why he should win his third MVP.
The entire Buckets Podcast crew is currently holding Antetokounmpo futures at +800 or better and we've seen his consensus odds drop from +900 on Jan. 5 to +390 as of today. My colleague Brandon Anderson did a solid job at highlighting all the reasons why he checked all the boxes before the season started.
Antetokounmpo ranks second in scoring, averaging 29.4 points, 11.2 rebounds and 6 assists and has turned it on in the month of February where he's averaging 33.4 points, 7.3 assists and 11.4 rebounds while shooting a whopping 64.3% from the field and 48% from behind the arc.
Just one game removed from scoring 44 points with 14 rebounds and eight assists in a national TV game against the Los Angeles Lakers, Antetokounmpo put up a 50 points and 14 rebounds against the Indiana Pacers in the Tuesday before the All-Star break. He continues to perform in the clutch leading the league in fourth quarter points per game (8.9), according to NBA Advanced Stats.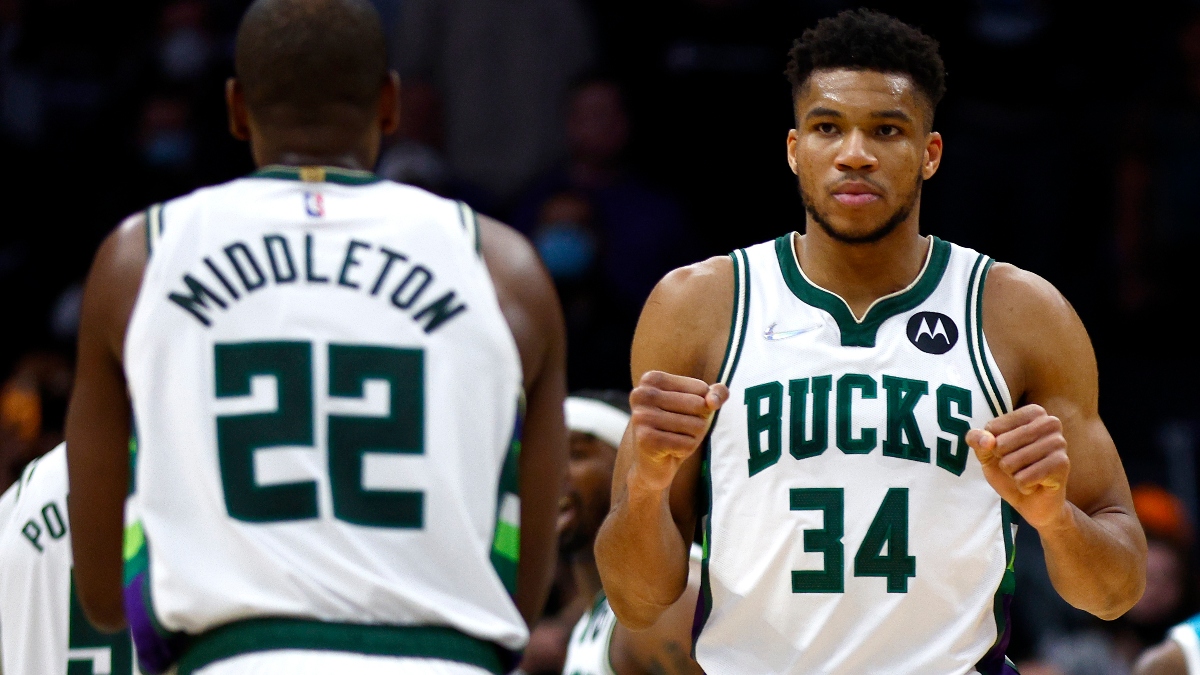 Antetokounmpo's statistics are nearly identical to Embiid's, who is favored to win this award a various books, however Antetokounmpo bests him in nearly every statistical category: field goal percentage (54.7%), assists (6), PER (32.3),  Offensive Rating (123), True Shooting Percentage (63%), Win Shares (9.8), BPM (11.3) and VORP (5.4).
My linear regression model gives the edge to Antetokounmpo over Embiid as he sits second Jokic. Still, it feels like this Bucks team needs to make a serious push in order for him to win the award. According to Positive Residual, the Bucks have the fourth-toughest schedule going forward and they'll have to do it without Brook Lopez (back) and Pat Connaughton who is expected to miss four weeks after fracturing his right finger in his hand.
After trading Donte DiVincenzo at the deadline, the Bucks don't have many guards behind Jrue Holiday and Grayson Allen. The absence of Lopez looms large for this defense as well and for a team who has coasted much of the year and knows it needs to be healthy for the postseason, it's tough to imagine the Bucks going all out.
With the Bucks sitting behind the 76ers in the standings and losing to a 76ers team without Harden Wednesday before the break, I can't recommend a play on Antetokounmpo at this time.
Joel Embiid
Embiid is averaging 29.6 points per game, and he is on the verge to becoming to first center to lead the league in points since Shaquille O'Neal in 2000 when he won his first and only MVP.
(If you're into astrology, both O'Neal and Embiid are Pisces who played with Virgo shooting guards in Kobe Bryant and James Harden. Will the stars align in the form of a 76ers championship and Embiid MVP?)
Although it remains to be seen how Embiid and Harden will mesh with regard to team success, Embiid has put up an MVP caliber season and should have some sympathy votes after being the front runner last season before suffering a knee injury that cost him the award. Along with his 29.6 PPG on 49.5% shooting, Embiid is also grabbing 11.2 rebounds and dishing 4.5 assists.
The 76ers are a whopping 10 points per 100 possessions better with him on the floor vs off the floor which is a testament to how much he's carried this team without the services of Ben Simmons who sat the entire season as he waited to be traded.
Despite the absence of Simmons, the 76ers are third in the Eastern Conference and although the 76ers have the 11th-toughest schedule for the rest of the season, the addition of James Harden should help the 76ers win enough games to help them maintain their position in the East.
Embiid still finished first in ESPN's Straw Poll, so he's the favorite for a reason, however, there are question marks about how the presence of Harden will impact Embiid's numbers. Any slippage could leave the door ajar for Jokic and Antetokounmpo to take the driver's seat.
DeMar DeRozan
Derozan and the success of the Chicago Bulls has been one of the most surprising stories of the NBA season. Derozan has completely altered his reputation during his time with the Bulls after posting a negative Net Rating every season of his career.
Averaging 28.1 points on 51.7% shooting along with 5.2 rebounds and 5.21assists, Derozan is leading a Bulls team to the second-best record in the Eastern Conference despite injuries to Lonzo Ball, Alex Caruso and Patrick Williams.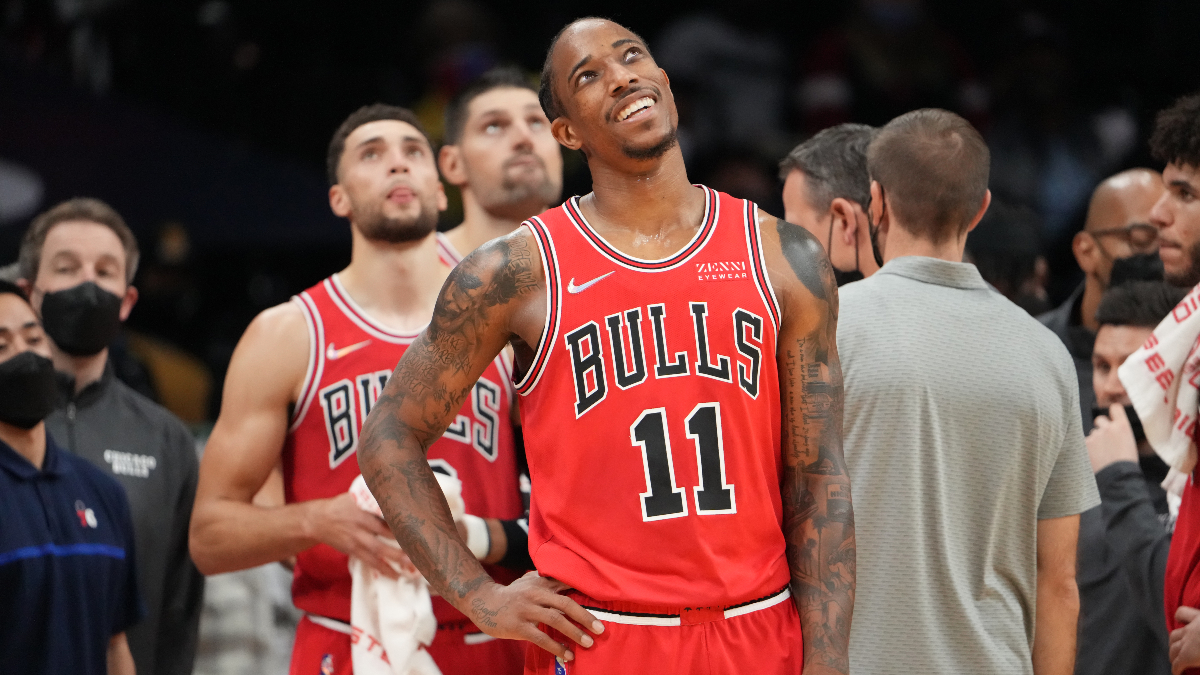 As I stated before in the last update, Derozan has little chance of winning this award despite the solid season. For Derozan to have a legitimate shot at winning MVP, the Bulls would need to finish as the No. 1 seed and he'd have to overcome the impact of his teammate Zach LaVine who is also having a stellar season of his own: 24.6 points , 4.5 assists and 4.9 rebounds per game.
LaVine has missed time with a knee injury, so if he continues to miss time while the Bulls continue to win, Derozan could get some votes, however his advanced metrics are lacking compared to his peers, so he's fighting an uphill battle.
Chris Paul
Paul is out indefinitely, effectively taking him out of the MVP race. His odds are currently off the board, but he was seen as a longshot to win the award previously.
Similar to Steve Nash in our outliers section, point guards who aren't huge scoring threats will never be fairly priced by the market nor my MVP model, which places a huge emphasis on points.
However, my logistic regression model, which heavily weights seeding, believed he had value to win the award as he was leading a Suns team the best record in the league at 48-10.
With his regular season essentially over, we'll never know how many MVP votes he could have picked up.
Stephen Curry
Curry started off the season hotter than July, leading the Warriors to an 18-2 start to season in which he averaged 27.8 pints on 45.2% shooting along with 6.6 assists and 5.8 rebounds. Opening up at +600 to win MVP, Curry's odds were as low as +125 as he appeared to be the front runner.
The month of January was disastrous for Curry's candidacy where he averaged 22.3 points while shooting just 38.5% from the floor and 32.9% from 3-point range.
Making matter worse, the Warriors lost Draymond Green to a back injury, which has drastically impacted their defense.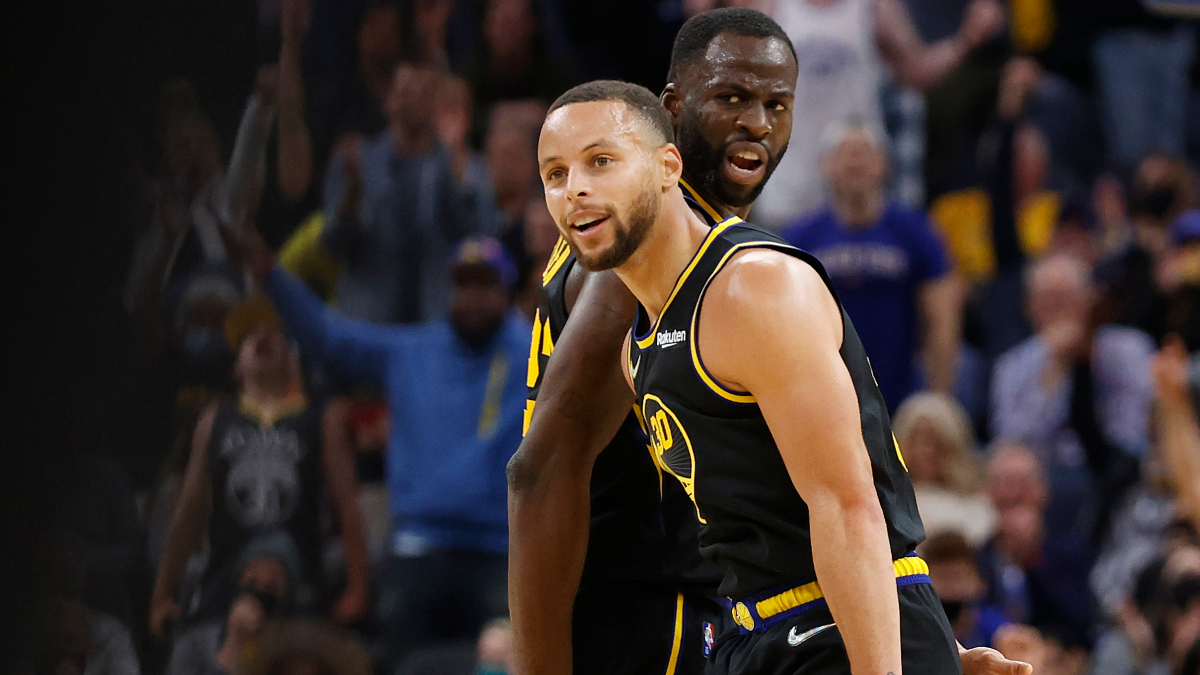 The Warriors have lost four out of their last five games and have allowed 116.1 points per 100 possessions in their non garbage time minutes. Although Curry could heat up and lead the Warriors on a run the second half of the year, it's tough to imagine him catching Jokic, Embiid or Antetokounmpo given his play in the month of January.
Ja Morant
Ja Morant is a shoe-in for the league's Most Improved Player, becoming in All Star in just his third season behind 26.8 points per game on 49.5% shooting while dishing 6.9 assists and grabbing 5.8 rebounds.
With his stellar play the Memphis Grizzlies are 41-19, third in the Western Conference. Despite putting up a season reminiscent of prime Derrick Rose, the Grizzlies are 12-2 without Morant this season and he's far behind the other candidates in this race.
He'll certainly receive some votes but it's highly unlike the third year emerging star wins this award this season.
How would you rate this article?
This site contains commercial content. We may be compensated for the links provided on this page. The content on this page is for informational purposes only. Action Network makes no representation or warranty as to the accuracy of the information given or the outcome of any game or event.