NBA Trade Rumors: All Eyes on the Orlando Magic as Deadline Approaches
Credit:
Brian Babineau/NBAE via Getty Images. Pictured: Aaron Gordon #00 of the Orlando Magic.
There are buyers in this NBA trade market. There are sellers in this NBA trade market. But the buyers are looking for major upgrades, and the only major upgrades are players whom their teams have sunk a lot of development into.
This is creating a bit of a traffic jam.
I asked four individuals with a good sense of the trade market for their predictions on if this would be a busy or quiet deadline.
One said it would be active in terms of deals, but the other three agreed there would be a lot of talk and teams would run out of time before Thursday's deadline.
Here's a look at various situations.
The Market for Aaron Gordon
The Portland Trail Blazers have emerged as a serious candidate to obtain the young veteran wing. "Feels like Portland's going to be the most aggressive for him," one source said. The question now is if the Magic will hold to their steep price for him.
Gary Trent Jr. is believed to be the best asset currently attached to Portland's offer, but more salary is necessary for a deal to work.
The Houston Rockets may want Gordon the most, but both teams are looking for premium return for their assets. Victor Oladipo is Houston's best asset, but there's no chance the unrestricted free agent re-signs in Orlando this summer. Third-party suitors for Oladipo are short in supply.
That Gordon's market has become as active as it has is a sign of the available options on the market.
"You're basically hoping Gordon becomes everything he hasn't been," a scout noted. "You need him to accept a role as the third-best guy that does all the little things that win you games, instead of trying to be a star."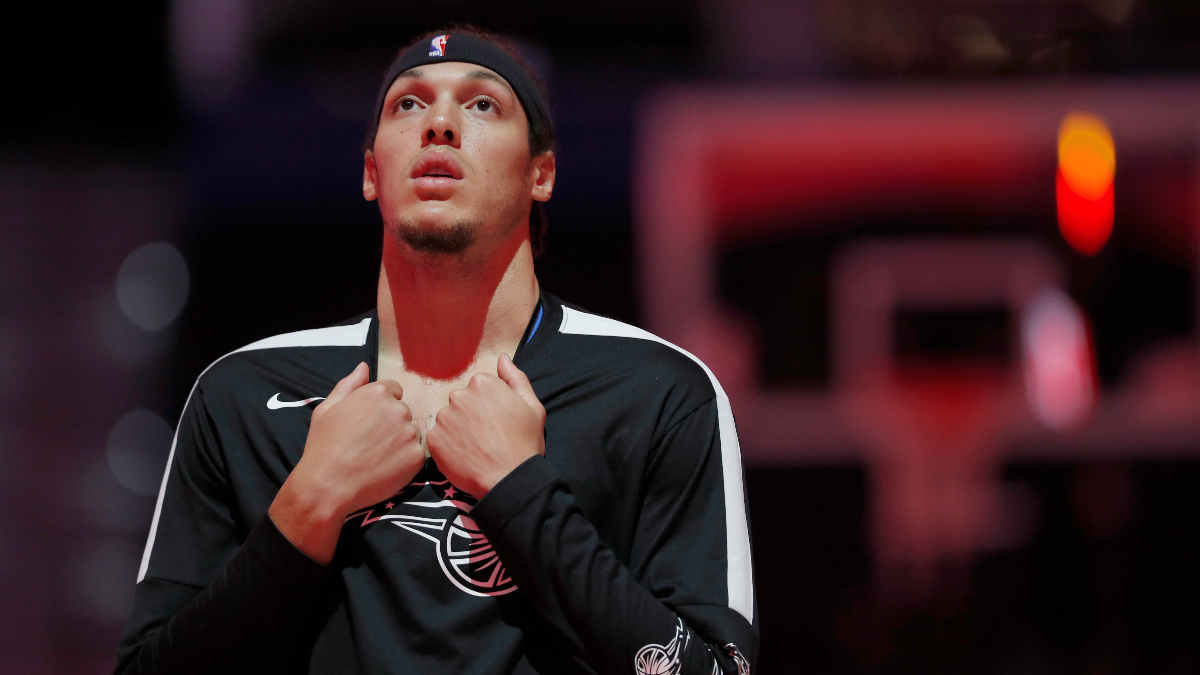 However, the list of suitors who believe that remains long.
A sticking point in talks is Gordon's willingness to sign an extension, multiple sources confirmed. Multiple teams are willing to offer Gordon the extension, but money will predictably be a complicating factor.
Denver remains interested in Gordon, but it's unlikely Denver will outbid other suitors for the market's main prize at the moment.
---
The Drummond Beat
Here's a good summation of the Andre Drummond trade market.
Several teams are looking at potential last-minute trades of their center depth, believing they can sign Drummond after a buyout.
Meanwhile, as Kevin O'Connor first reported at the Ringer, the Mavericks have entered talks for the veteran center.
Oddly enough, the Cavaliers are able to use the threat of a buyout, with Drummond joining a direct competitor to the teams inquiring about him. Either spend assets to acquire  Drummond or a competitor may gain him for nothing but extra cap space or the vet minimum.
The Cavs, not feeling any real pressure in the situation, seem content to wait for that pressure to manifest itself.
---
LMA to MIA?
Several league sources told Action Network that there's a growing confidence Miami has taken the lead as the most likely landing spot for LaMarcus Aldridge, either through a trade with the Spurs or a potential buyout.
The Heat are also believed to continue their pursuit of Kyle Lowry, though indications from the Toronto Raptors in recent weeks, and a report from Michael Grange, were that the Raptors had decided not to deal the veteran All-Star.
If Aldridge is in fact headed to the Heat, it's possible Miami would then seek to use some of its front court depth, like Kelly Olynyk, to bolster other positions.
Odds and Ends
Cedi Osman is seen as a potential target if pursuers of top-end wing options swing out. The Cavs have had recent talks with multiple teams, including the Warriors for Osman.
The Raptors' continued slide makes Norman Powell's trade more likely, but teams are also interested if the Raptors will make more drastic moves with the season spiraling.
Chicago has moved from a seller to a buyer with renewed belief in the existing roster. Thaddeus Young is no longer believed to be available.
This is not based on intel but years of covering the NBA: Keep en eye on OKC. They have George Hill (who has been linked to Los Angeles Clippers), Al Horford, Darius Bazley, Kenrich Williams, picks and space to make any deal work. They tend to fly well below radar and make moves suddenly; there was no prior word of their trade for Svi Mykhailiuk last week. That was a minor move, obviously, but there's never lightning before Thunder, so to speak.
How would you rate this article?
This site contains commercial content. We may be compensated for the links provided on this page. The content on this page is for informational purposes only. Action Network makes no representation or warranty as to the accuracy of the information given or the outcome of any game or event.