Moore: The Impact of NBA Fans Returning to Arenas & Effect on Betting Spreads
Credit:
Ronald Cortes/Getty Images. Pictured: San Antonio Spurs fans cheer on the team during a game against the Sacramento Kings in San Antonio, Texas.
A curious sound filled arenas at games this week for the Boston Celtics and Denver Nuggets. It was the sound of people — actual human beings — watching as fans and cheering on their teams.
With COVID-19 rates having fallen (but rising again; stay vigilant) and vaccination efforts ramping up into the millions per day, teams have begun allowing limited numbers of fans into arenas.
Here are some of the examples from around the league:
The Brooklyn Nets have allowed 10% of capacity back into the arena.

Utah is up to 3,902 or 21% of capacity back.

Denver allowed 4,502 fans starting this weekend; 22% of capacity.

Charlotte has gone all the way to 5,000 fans; 25% of capacity.

Miami is sectioning the lower bowl for vaccinated fans, allowing 2,000 fans per game.
However, as we've learned time and time again during this pandemic, we know case, hospitalization and death rates very by state as well as the state government response to those conditions.
These numbers figure to rise.
Home teams have won 53.7% of all games straight up this season, compared to 59.8% in all seasons prior, going back to 1996. Home teams have also covered 48.8% this season, compared to 49.5% prior.
So at what point does having fans start to matter? Is there a meaningful difference? How do the books assess the difference in 2,000 fans vs. 5,000 fans vs. 10,000 fans when they make lines?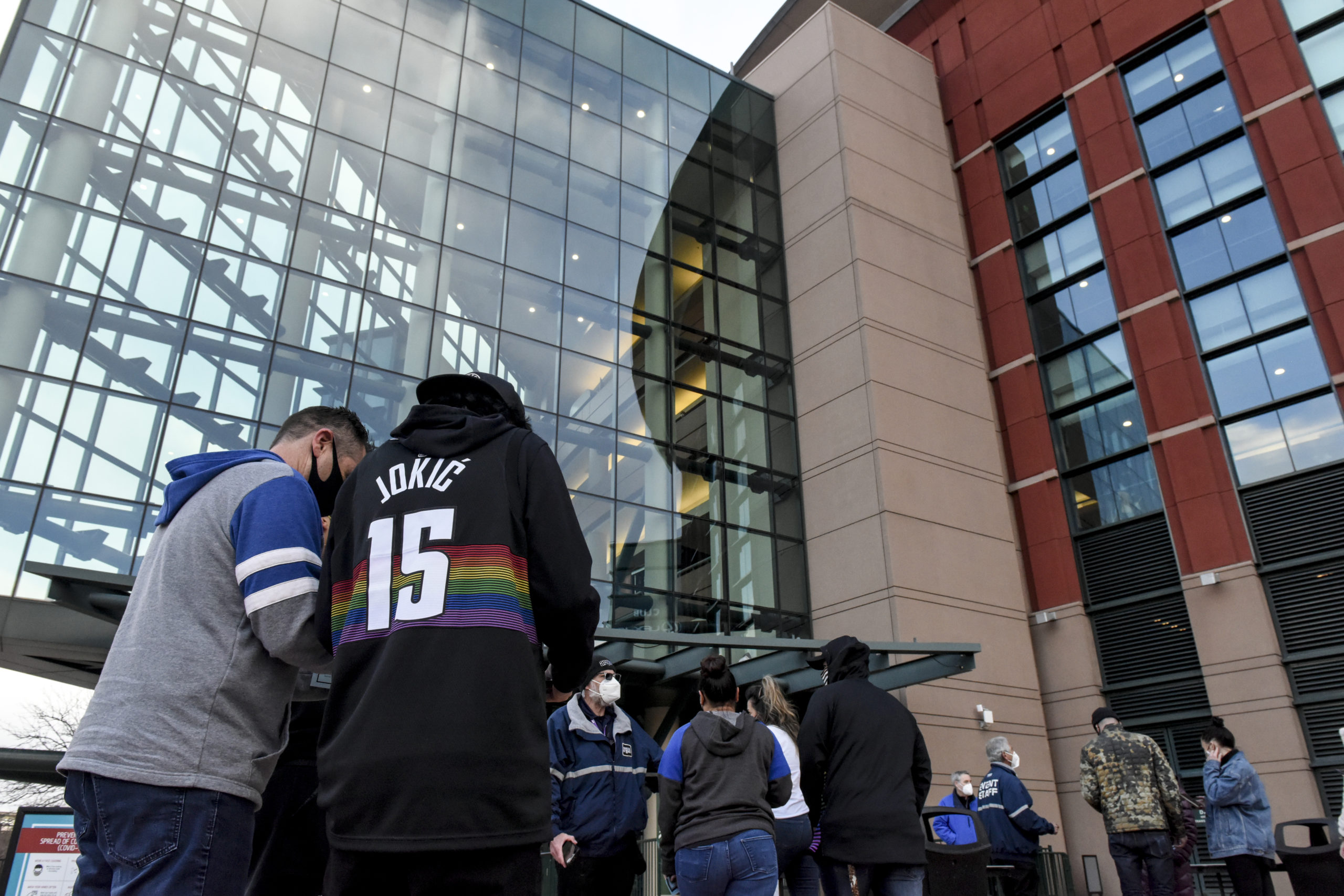 Well, that depends on who you ask.
"Fans matter and have a big impact on home court advantage, but there is no set number of butts in seats that would move a line across from zero points, to one point, to two points," Patrick Eichner of PointsBet told The Action Network.
For some books, it seems there will be no alterations made prior to increased attendance, but instead a reactionary position from the books as they asses changes in performance as those variables dictate.
"There is not a firm rule on how the book will adjust to the return of fans," Seamus Magee, a Sports Trader at BetMGM told The Action Network through a spokesperson. "The sportsbook will need to see how teams respond to fans being back in the arena. We expect that some teams, those in contention, will need more adjustments compared to teams trying to tank as tanking teams will likely have fewer fans in attendance."
But Johnny Avello, Director of Race and Sportsbook Operations at DraftKings, took a different approach.
"We'll have to bump them up another few points (on the spread) once you get to 10,000, 20,000 fans in the arena," Avello said Wednesday. "The first night when there's 10,000, 20,000 we have to react to that."
Avello also said that instead of a sliding scale of impact on the spread, instead there's a threshold when it tips over into a homecourt advantage. "Fifty-percent capacity is probably going to feel like 75 percent," Avello said.
There's also the question of the adjustment to home crowds, and from playing in empty arenas on the road, only to return to bigger crowds.
Most notably, the strongest indicator of homecourt may have been under our nose the entire time.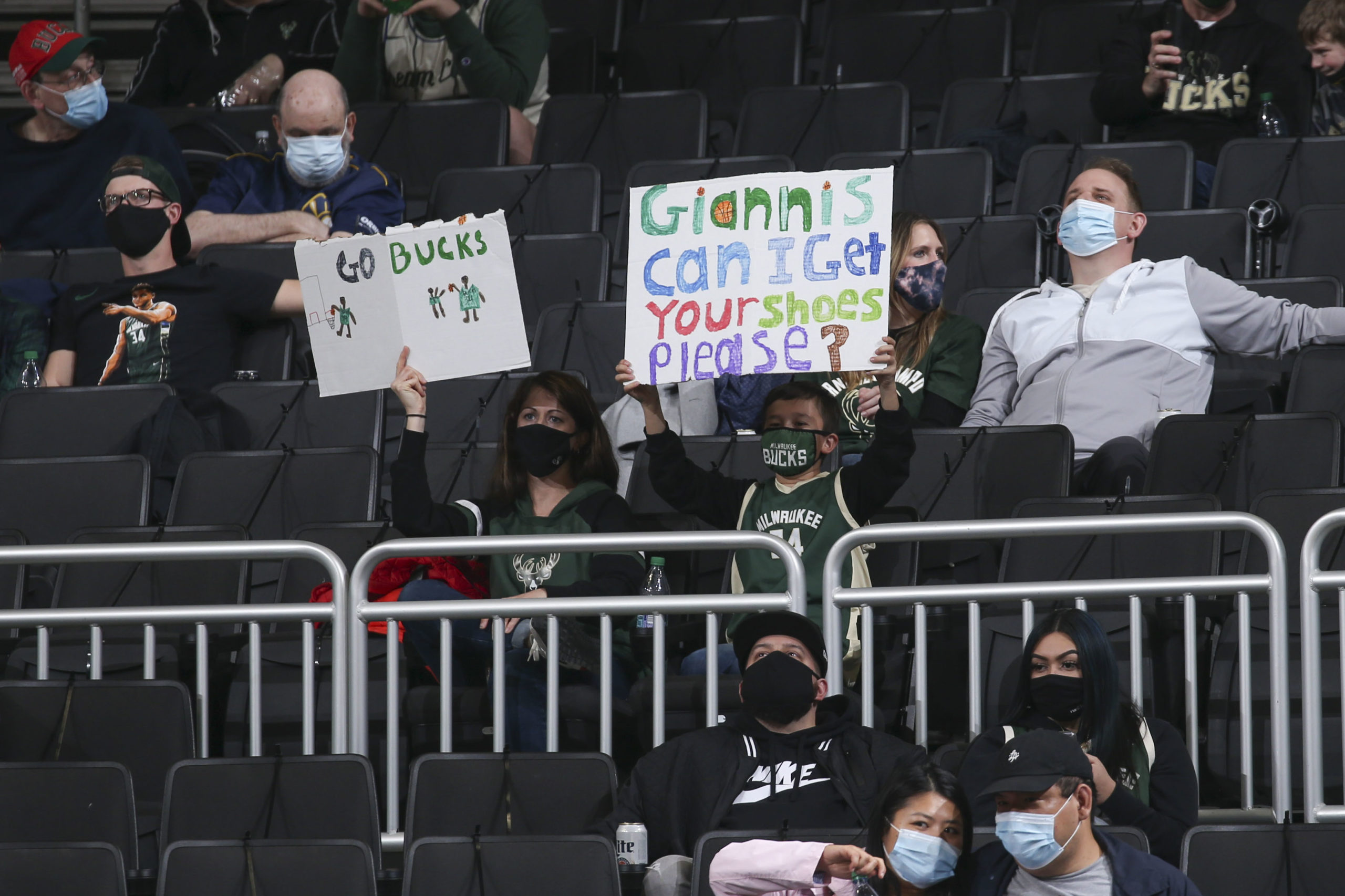 The Utah Jazz have been the best team for the majority of the season. The Jazz were also the only team with fans in the arena to start the year. Initially, Utah had just 1,500 fans in attendance, but have increased that since to 3,900. Utah is 20-2 straight up at home, and 17-5 (77%!) ATS at home.
Home teams have covered just 48.8% of their games this season. Without the Jazz, that number drops to 47.8%. What's more, home favorites have covered just 51.2%, but without Utah that figures drops to 49.7%. Without Utah, home favorites literally fail to cover the majority of the time.
Since adding fans on Feb. 16, the Suns have gone 6-4 straight up and ATS at home (60%). The Sixers, even without Joel Embiid for much of it, have gone 6-3 straight up and ATS at home after adding 15% of capacity (roughly 3,000 fans) back starting on March 14.
However,  most of these are good teams. What about the worse teams? Well, let's take a look at Orlando. The Magic, in typical Florida fashion, allowed fans in from the start, and allowed the most in the league at 4,000. The Magic are just 10-15 straight up this season at home. However, Orlando is 14-11 ATS at home this season.
So, are teams with fans in their arenas just absolutely vanquishing teams against the spread? Absolutely not. The Rockets, whose season fell apart like a flan in a cupboard, are just 4-19 ATS at home this season despite having fans the whole way through.
The Miami Heat are just 5-11-1 ATS since allowing fans back in. The overall ATS record for teams after they allowed fans back in in some capacity this season is 132-127-4, right around 50%.
However, this might be the more salient number. Nine teams have not allowed fans back into the arena. Of the 21 remaining teams, 15 have an ATS record above .500 since allowing fans back in. So that's 15 teams above .500, six teams at .500 or worse, and nine below.
There's also the question of what going from no fans to fans means. There is likely to be a temporary bump as the players felt a rush of adrenaline from having the fans back in the arena.
Will that subside over time? Will there be an impact of going from totally empty arenas to half-capacity arenas? What if you have no fans at home but play against opposing fans on the road?
There are still more questions to sort out as this bizarre NBA season heads towards its conclusion, but bettors should keep in mind the impact of fans as they evaluate home and away teams. After all, the oddsmakers definitely are keeping a close watch as fans return to cheer on their favorite teams.
How would you rate this article?
This site contains commercial content. We may be compensated for the links provided on this page. The content on this page is for informational purposes only. Action Network makes no representation or warranty as to the accuracy of the information given or the outcome of any game or event.