2023 NCAA Tournament Bracket Busters: Ranking 13- to 15-Seeds With Best Odds for an Upset
Credit:
Frank Jansky/Icon Sportswire via Getty Images. Pictured: Kent State's Malique Jacobs.
Everybody loves the No. 12 over No. 5 upset, and No. 11 seeds actually have a winning record in the first round since 2010, including 3-1 last year. However, those are the easy upsets to pick.
What about the teams seeded even lower?
Depending on the pool size or contest you enter, your bracket's success will usually come down to nailing the teams that make it through to the Elite Eight, Final Four and — ultimately — the national championship.
You can also improve your chances by picking some of the bigger upsets in the first two rounds. While I wouldn't recommend picking any 16-seeds (who have one combined win in tourney history), we have seen some success from the 13-15 seeds.
In fact, six No. 13 seeds have won in the first round over the past six NCAA Tournaments even after going 0-4 in 2022 — although Arkansas and UCLA certainly got scares from Vermont and Akron, respectively.
If you're looking to get crazier, we have seen a 15-seed make the Sweet 16 in back-to-back years after only one other 15-seed had ever advanced that far. If you recall, Saint Peter's then became the first ever 15-seed to make the Elite Eight.
Final Four this year? I wouldn't get that crazy, but if you can correctly pick one or two of those early upsets, it will also increase your chances of nailing the teams that make it further.
For reference, here are the all-time records for 13-15 seeds:
13 seeds: 31-117 (20.9%)
14 seeds: 22-126 (14.9%)
15 seeds: 10-138 (6.8%)
Since I'm not entertaining the thought of a No. 16 seed winning, let's focus in on the 12 teams seeded between No. 13 and No. 15, highlighting their chances of pulling off a stunner.
I have ranked them in descending order from least likely to pull off an upset to the most.
These aren't simply ranked in the order of my projected lines for these games. Instead, I'm focusing more on the variance of each game and the on-court matchup. For example, a team that shoots and makes a high frequency of 3-pointers and/or plays slower might have a better chance of an upset due to increased overall variance over fewer possessions.
This is simply an exercise to help you pick an upset or two while also offering insight into some of the lesser-known teams in the bracket for betting purposes.
Generally speaking, my strategy is to pick two upsets from this group of seeds each year and hope I get lucky. Let's take a look.
---
---
#12 | No. 15 Colgate vs. No. 2 Texas
Thursday, March 16 at 7:25 p.m. ET · TBS
I'm seeing way too much love for Colgate.
Yes, the Raiders have a terrific motion offense with shooters all over. They also led the country in 3-point percentage at 40.9% with four shooters on the court at all times. Amazingly, Oliver Lynch-Daniels made over 50% of his 3-point attempts — and he attempted 153!
Yes, they are an experienced bunch that can shoot the lights out and don't turn it over. Those three factors will always help an underdog's case.
They also put a scare into Wisconsin last year and hung with Arkansas for a bit the year prior before ultimately losing by 17. While Wisconsin was an ideal matchup pace, style and athleticism-wise, the Hogs' superior athletic and talent advantage eventually overwhelmed Colgate. That's what will likely happen here once again.
There's just no way that Colgate can defend Texas. Even after playing a full Patriot League schedule, it ranks 231st in Adjusted Defensive Efficiency. For comparison, the team that lost by 17 to Arkansas in 2021 finished 148th.
Colgate faced just one top-100 team all season and lost 93-66 at Auburn. I'm sorry — I just can't see Texas pulling a Texas and losing to a No. 15 seed as it did two years ago against Abilene Christian.
But hey, crazier things have certainly happened in the dance.
---
#11 | No. 15 Princeton vs. No. 2 Arizona
Thursday, March 16 at 4:10 p.m. ET · TNT
Princeton has one of the best players in the country that casual fans have never heard of in 6-foot-8 Tosan Evbuomwan, who will likely play professionally somewhere.
Princeton runs so much through the skilled big man in the post. Tosan can not only score in a variety of ways, but he's also an excellent passer with a top-50 assist rate nationally.
However, that might be tough to do against an Arizona interior that grades out very well in post defense, per Synergy.
Princeton's other best route to offense comes via spot-up shooting — oftentimes after feeding Tosan in the post. The Tigers didn't have a great year shooting the 3, but they do shoot a high frequency (good for an underdog) and have plenty of capable shooters. Ryan Langborg had a down year from beyond the arc at only 31%, but he shot over 40% last season. If he, Matt Allocco and Zach Martini can get hot, this could get interesting, especially if a now-injured Kerr Kriisa is taking bad shots for Arizona on the other end.
The problem for Princeton (other than the severe talent and athletic mismatch) is Arizona can guard Tosan one-on-one. The Wildcats aren't an Ivy League team. That means they can stay on the Princeton shooters, who do benefit from all of the attention Tosan draws in the Ivy League. That's not the case here for an Arizona team that also grades out well against spot-up shooters.
Arizona also plays super fast and usually controls the tempo. More possessions are not ideal for an underdog. Plus, Princeton has struggled in its transition defense, which spells trouble here.
Princeton also doesn't have a good transition offense, which is an area of weakness for Arizona. The lack of depth is also concerning with foul trouble a very high possibility.
It's not an impossible task, but a lot has to go Princeton's way with some of the limitations in this particular matchup.
For reference, Princeton faced just one fellow tourney team during the regular season in Iona on a neutral court in a game the Gaels won, 70-64.
---
#10 | No. 15 UNC Asheville vs. No. 2 UCLA
Thursday, March 16 at 10:05 p.m. ET · truTV
UNC Asheville has intrigue simply because it possesses a high-major caliber player in Drew Pember, who scored 40 and 48 in a pair of road overtime wins over UCF and Presbyterian. The 6-foot-11 former Tennessee transfer gets to the line more than any player in the country and shot 37% from 3. He can fill it up, and his extreme versatility presents matchup problems for any opponent.
His switchability is also an asset defensively, especially guarding pick-and-roll, which is very relevant against Tyger Campbell.
Additionally, the Bulldogs can really shoot the 3, which can serve as the great equalizer for an underdog. In addition to Pember's ability from the outside, Fletcher Abee and Tajion Jones both connected on over 40% of their 3-point attempts this season.
Meanwhile, UCLA recently lost its best defender in Jaylen Clark to a season-ending injury, and the status of big man Adem Bona remains in doubt. Getting a No. 2 seed without a pair of starters would obviously help Asheville's chances
While those factors seem promising, it's still a team from the Big South that got super fortunate from an outside shooting and close-game perspective during league play.
The Bulldogs also want to play fast and get out in transition while pressing at one of the highest rates in the country. That's tough to do against a well-coached team led by two experienced seniors who always seem to control the tempo of a game. Plus, UCLA grades out elite in both transition defense and press offense, per Synergy.
While Asheville does have a very experienced squad (12th in that category, per KenPom), which certainly helps on this stage, the battle-tested Bruins should ultimately prevail.
Jaime Jacuez theoretically has the versatility to take away Pember. Moreover, UNCA's turnover issues, free-throw woes and overall talent disadvantage will be too much to overcome.
---
#9 | No. 13 Louisiana vs. No. 4 Tennessee
Thursday, March 16 at 7:25 p.m. ET · TBS
I've heard people mention Louisiana as a potential upset pick in their bracket, but I'm not sold.
I get that Tennessee has limitations offensively and also lost guard Zakai Zeigler to a season-ending injury in late February. The Vols also play at a slower pace, which would help an underdog's case.
However, I just don't like this matchup for the Louisiana offense. It was my first thought as soon as I saw this matchup during the bracket reveal show.
Louisiana likes to get out in transition when it gets the chance to run. In the half-court, it either works through excellent big man Jordan Brown or creates through cutting action. The Ragin' Cajuns also excel on the offensive glass.
Well, the Vols grade out in the 98th percentile in transition defense and schematically don't allow any cutting action (4th percentile, nationally). Brown will have some success in the post — he's too good not to — but Tennessee has plenty of physical bodies to send at him for 40 minutes, which he doesn't see on a nightly basis in the Sun Belt.
The Vols can also compete on the defensive glass here.
Louisiana doesn't attempt 3s at a high clip, but it does have a number of capable albeit inconsistent shooters. Someone like Kentrell Garnett will have to get hot and hit a bunch of tough outside shots to give it a chance at pulling off this upset.
---
#8 | No. 14 Grand Canyon vs. No. 3 Gonzaga
Friday, March 17 at 7:35 p.m. ET · truTV
Grand Canyon fits the mold of a potential Cinderella since it shoots (and makes) a high volume of 3-pointers, ranking 84th in attempt rate and 23rd in 3P percentage. If it gets hot from the outside — like it did last weekend — it can stay in this game.
The Antelopes also have a star guard in Ray Harrison, who can go for 30-plus on any given night. That certainly helps, in addition to the fact that the Lopes prefer to play at a more methodical pace (293rd in Adjusted Pace).
However, it's not a dominant rim-attacking offense, which is where Gonzaga is the weakest on defense. The Zags struggle in two primary areas on defense:
Post-ups (352nd in post-up defense, per Synergy)
Transition (318th)
Well, Grand Canyon rarely gets out in transition (12th percentile) and doesn't run much through the post. It runs a high volume of pick-and-roll, which is an area that Gonzaga excels at defending.
Plus, Gonzaga almost always controls the pace of the game, making it tough to limit possessions for an offense that ranks No. 1 in overall Adjusted Efficiency.
It's hard to see Grand Canyon getting enough stops or defensive rebounds to pull off this upset unless it's absolutely unconscious from 3 with Harrison going for 40 in an absolute barnburner.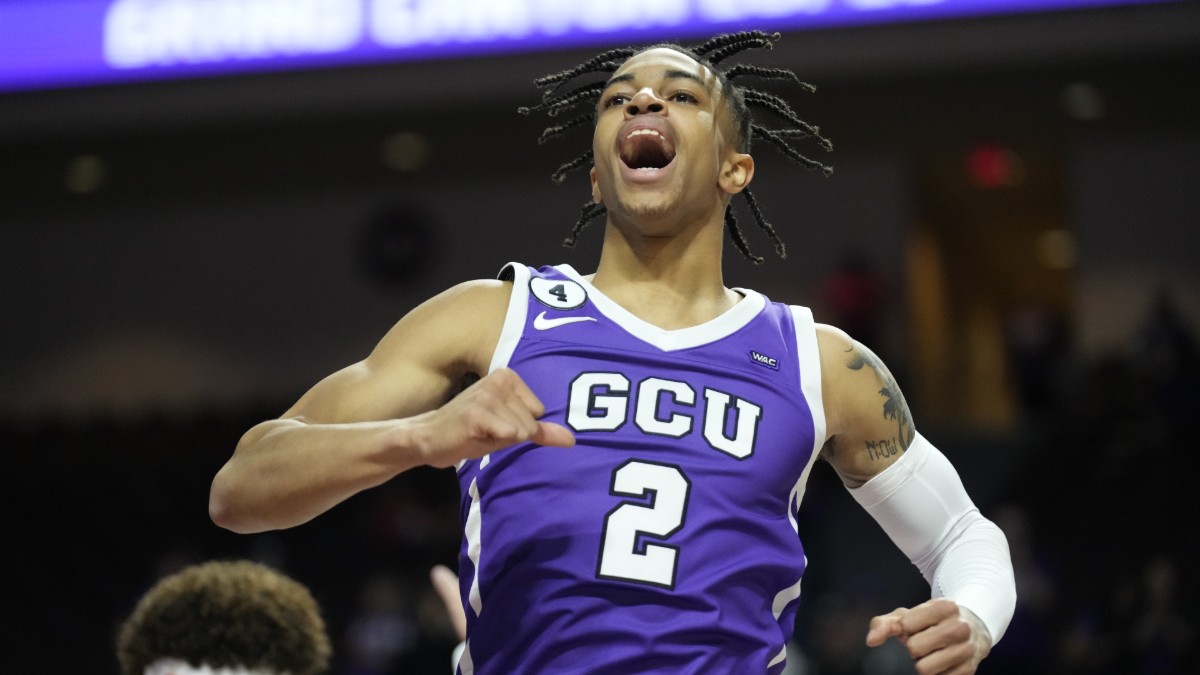 ---
#7 | No. 13 Iona vs. No. 4 UConn
Friday, March 17 at 4:30 p.m. ET · TBS
UConn got a horrible draw. Not only are the Huskies the No. 4 seed in the region of death with four other teams that come into the dance ranked in the top 11 on KenPom (along with Uber-talented TCU and Arkansas), but they have to face a very game Iona squad in the first round.
The Gaels are dangerous for two primary reasons:
Guard play
Great coach
Those two attributes generally play well in March. They should be well-prepped and won't beat themselves with turnovers.
Speaking of which, like every Rick Pitino team, Iona pressures the ball throughout, hence a top-50 turnover rate. The Gaels press at a top-20 rate in the country (31.6% of the time), which could cause issues for a Connecticut team that grades out just average in press offense, per Synergy.
The Huskies also are fairly loose with the ball, as evidenced by an 18.9% turnover rate, which ranks 240th in the country. Live ball turnovers could lead to some easy buckets for Iona, which could keep it in this one.
That said, Iona will have a significant size disadvantage and will likely get worked on the offensive glass on possessions where UConn doesn't turn it over or misses a shot. It also prefers to play at a quicker pace, which decreases the overall variance with more possessions.
And while capable from deep at 36%, the Gaels also aren't a high-volume 3-point shooting team. Plus, UConn has an elite perimeter defense, which will also work against the underdog here.
---
#6 | No. 14 UCSB vs. No. 3 Baylor
Friday, March 17 at 1:30 p.m. ET · TNT
This is one upset I haven't seen hardly anybody mention as a possibility, but I wouldn't write off the Gauchos so quickly. Look, Baylor has national title pedigree and one of the nation's best group of guards. That plays in March.
That said, something has been off with this Baylor team on the defensive end, where it ranks outside the top 100 in Adjusted Defensive Efficiency. For comparison, it finished fourth, 22nd and 13th in each of the past three seasons. That's a major red flag and could ultimately send the Bears into early hibernation.
So, what about UCSB? What makes the Gauchos a potential Cinderella?
Well, first off, they run excellent offense under head coach Joe Pasternack. They also play at a very methodical pace (302nd in Adjusted Tempo), which will help limit possessions and increase variance in this particular game. Although, they do thrive in the open court when they pick their spots to get out in transition, which could lead to some critical easy buckets against a suspect Baylor transition defense.
The Gauchos also have a legit pro prospect in point guard Ajay Mitchell, who is the definition of a tough shot-maker. Mitchell is surrounded by four senior starters who are all very well-connected on the offensive end of the floor.
There are some holes defensively, but they do at least excel at limiting opponent 3-point attempts. That's super important against Baylor's perimeter shot-makers.
UCSB doesn't shoot a high frequency of 3s but rather thrives in the midrange if it can't get to the rim. While that's usually not ideal for a double-digit underdog's chances of pulling off a stunner, it's actually OK in this particular matchup. Baylor's perimeter defense remains strong. It's the interior that has major vulnerabilities.
Baylor ranks 359th in the country in Near Proximity Field Goal Percentage vs. the average opponent, per Haslametrics. The Santa Barbara offense ranks 31st in that statistic.
I do have concerns about a lack of depth if UCSB gets into foul trouble. I also wouldn't be shocked to see Scott Drew go zone here as he's done quite a bit in the past, which could have some effectiveness against the Gauchos.
And as mentioned, the Baylor guards just might be too good, especially in crunch time if this game is close late. But — the Gauchos have a few characteristics and a star player that will give them a shot here.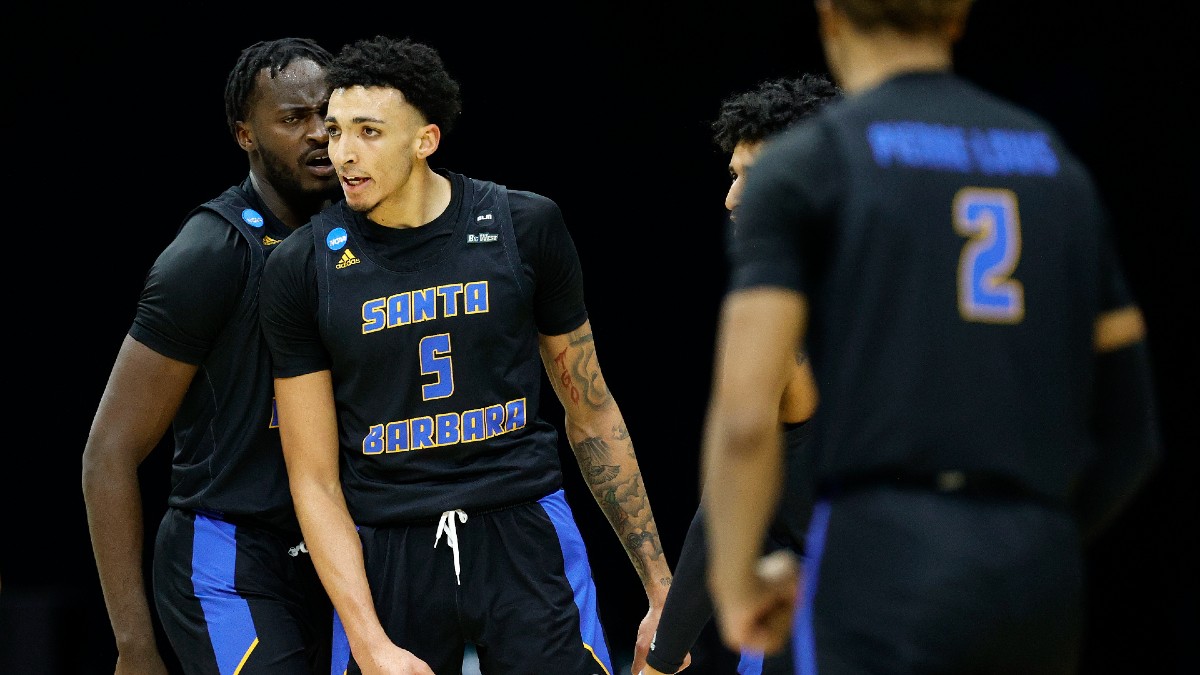 ---

#5 | No. 14 Kennesaw State vs. No. 3 Xavier
Friday, March 17 at 12:40 p.m. ET · truTV
Don't sleep on the Owls.
Kennesaw has one of the most experienced rosters in the country, ranking second in minutes continuity coming into the year, per KenPom. It has a number of upperclassmen who have been along for the wild ride with Amir Abdur-Rahim over the past few seasons.
The Owls like to play at a quicker tempo with star guard Terrell Burden creating offense via dribble penetration and a bevy of shooters on the outside. Everybody in the rotation can shoot outside of 6-foot-8 big man Demond Robinson.
Defensively, they like to switch up the looks with some man, zone and press, which has led to a very high opponent turnover rate. They definitely keep opponents on their toes, preventing them from getting too comfortable against the same looks.
This is a very experienced team with good guards and an abundance of 3-point shooting (37th in 3P% this season). Outside of the pace, that's an ideal profile for a first-round underdog in the NCAA Tournament.
The Owls also showed they can compete with more talented teams earlier this season. They lost by 10 at Florida (when the Gators still had Colin Castleton) and were tied in Assembly Hall against Indiana with 10 minutes to go in the game before the Hoosiers pulled away late. I don't think they'll be afraid of the stage and have been a fairly reliable team, ranking ninth in consistency, per Haslametrics.
From a matchup standpoint, the Owls probably don't want to press Xavier, but they can utilize their zone here with some effectiveness considering the Musketeers grade out poorly in that regard.
It will also help to not have to deal with Zack Freemantle, who's out for the year with an injury. He would have provided some major matchup issues and raised the ceiling of this already potent Xavier offense.
Most importantly, I believe Kennesaw's guards can take advantage of Xavier's vulnerable perimeter defense. Ultimately, you must score to keep up with Xavier's prolific offense — and the Owls can certainly do that.
---

#4 | No. 15 Vermont vs. No. 2 Marquette
Friday, March 17 at 2:45 p.m. ET · CBS
Winners of 15 straight, Vermont is a very dangerous No. 15 seed that fits the profile of a team that can pull off a major upset.
The Catamounts are a very experienced and well-coached group with an abundance of ball-handers, which is paramount against Marquette. They also play at a slow pace (314th in Adjusted Tempo) while taking (and making) a high frequency of 3s.
The Cats also tweaked their lineup and scheme midway through the season, which led to a significant improvement on both ends.
Meanwhile, Marquette may be a bit over-seeded as a No. 2 seed, which makes this a much more intriguing 15-2 matchup than usual.
Stopping Tyler Kolek in the pick-and-roll could prove problematic, but Marquette won't exploit Vermont's post defense, which is its biggest weakness on that end of the floor.
Also, Shaka Smart reminds me a lot of Pittsburgh Steelers head coach Mike Tomlin, whose teams thrive as an underdog. Tomlin, a superb motivator, seems to have his teams playing with extra energy and a chip on their shoulder when they take an "us against the world" mentality.
The against-the-spread splits for Shaka back up my sentiment there. Including the postseason, Shaka Smart is 92-59-3 (60.9%) ATS as an underdog. Only Tim Floyd has turned more profit for bettors as a pup over the past 20 years.
However, it's a different story when laying points. As a favorite, Smart has gone just 134-156 (46.2%) ATS. It gets even worse as a double-digit favorite, where he has gone 43-63-2 (40.6%) ATS, making him the fourth-least profitable coach in that situation among 642 in our Action Labs database over that span.
---
#3 | No. 14 Montana State vs. No. 3 Kansas State
Friday, March 17 at 9:40 p.m. ET · CBS
Unlike last year against Tennessee, the Bobcats have a much more favorable matchup against Kansas State.
Per my power ratings, the Wildcats are over-seeded as a No. 3 seed (I have them more like a No. 5). Plus, they just didn't have the same potency on the highway after dominating at home all season in front of great crowds.
From a matchup standpoint, Kansas State excelled all year defending the 3-point line. Well, that's not really applicable here since Montana State is not a good 3-point shooting team.
The Bobcats rely on creating offense through dribble penetration that leads to opportunities at the rim and/or free-throw line. Fortunately for head coach Danny Sprinkle, Kansas State can be exploited there.
The Bobcats get to the line at the fifth-highest rate in D-I. That could lead to plenty of free points against a Kansas State defense that ranks 298th nationally in that department. They also run offense through the post at the second-highest rate in the nation, trailing only Purdue.
On the other side of the ball, Montana State has a couple of very good individual defenders, including Big Sky Defensive Player of the Year Darius Brown. That will certainly help in matching up with Kansas State's excellent backcourt.
Montana State doesn't play super slow or make a ton of 3s, but this sets up as a pretty good matchup on paper for the Bobs, who are a very experienced team with an extremely underrated coach.
Don't sleep on the inside-out duo of RaeQuan Battle and Jubrile Belo, who's now fully healthy after battling an injury during league play.
---
#2 | No. 13 Furman vs. No. 4 Virginia
Thursday, March 16 at 12:40 p.m. ET · truTV
These last two are fairly obvious, as both are two-possession underdogs.
Led by a pair of fifth-year seniors in Jalen Slawson and Mike Bothwell, the Paladins also run a 5-out offense with five shooters on the floor at all times. That's super important against the Virginia pack-line defense.
Furman also doesn't beat itself with turnovers or missed free throws.
I'm also skeptical of the ACC as a whole coming into the tournament. Plus, Virginia recently lost Ben Vander Plas to injury, which limits the ceiling of an already fairly limited offense.
The defense is better with Kadin Shedrick in there, but Furman has much more issues on the defensive end of the floor where it can be exploited by superior units. That's not necessarily the case with the Cavaliers, who play at one of the slowest tempos in the country. That limits the number of possessions and makes it harder for them to blow out an opponent.
So, in what should be a game with limited possessions against an opponent that shoots the 3 at one of the nation's highest clips with an offensive scheme that matches up well, UVA is certainly in danger of falling to a No. 13 seed for the second time in three seasons.
---

#1 | No. 13 Kent State vs. No. 4 Indiana
Friday, March 17 at 9:55 p.m. ET · TBS
This is a super tough draw for Indiana since the experienced Golden Flashes won't be afraid of the stage or moment.
More importantly, they have a suffocating defense with individual pieces who can match up with both Trayce Jackson-Davis and Jalen Hood-Schifino. That's a rare trait for a mid-major. They also have an excellent lead guard in Sincere Carry, who could give Indiana's perimeter defense fits.
I am a bit afraid of an off-night from Carry and the fact that Kent State prefers to play a bit faster. It also isn't a great 3-point shooting team, especially after losing Giovanni Santiago to injury.
That said, its defense and swagger should keep it in this game. Look no further than a trio of true road games earlier this season against three tournament teams in Gonzaga, Houston and Charleston. The Flashes lost those three games by margins of seven, five and two.
This is a complete mid-major team.
How would you rate this article?
This site contains commercial content. We may be compensated for the links provided on this page. The content on this page is for informational purposes only. Action Network makes no representation or warranty as to the accuracy of the information given or the outcome of any game or event.