Announcing 5 New Bet Labs Pro College Basketball Systems
Credit:
Anthony Gruppuso-USA TODAY Sports
Think you have a better college basketball betting system than us?
We asked Bet Labs users that exact question and they answered with a resounding "Yes!" by participating in the first ever "Create a Pro System" contest. The results were outstanding but the only problem, after reviewing every submission we couldn't decide on just one winner. So, we awarded prizes to three champions.
Congratulations to our Grand Champion Zane S. who submitted four systems, three of which made the cut! Zane will enjoy three months of unlimited access to Bet Labs. Joining Zane in the winner's circle are Tim S. and Steve M., these wizards of wagering will get two months of free access to Bet Labs and of course all three gurus of gambling will have their winning betting systems named after them!
Bet Labs users can find these new Pro Systems in the Think Tank. Not a Bet Labs member? Try it for a month, just $49.
Without further ado, here are five (new) college hoop systems every bettor should follow.
Poor ATS vs. Good ATS Teams (Steve M.)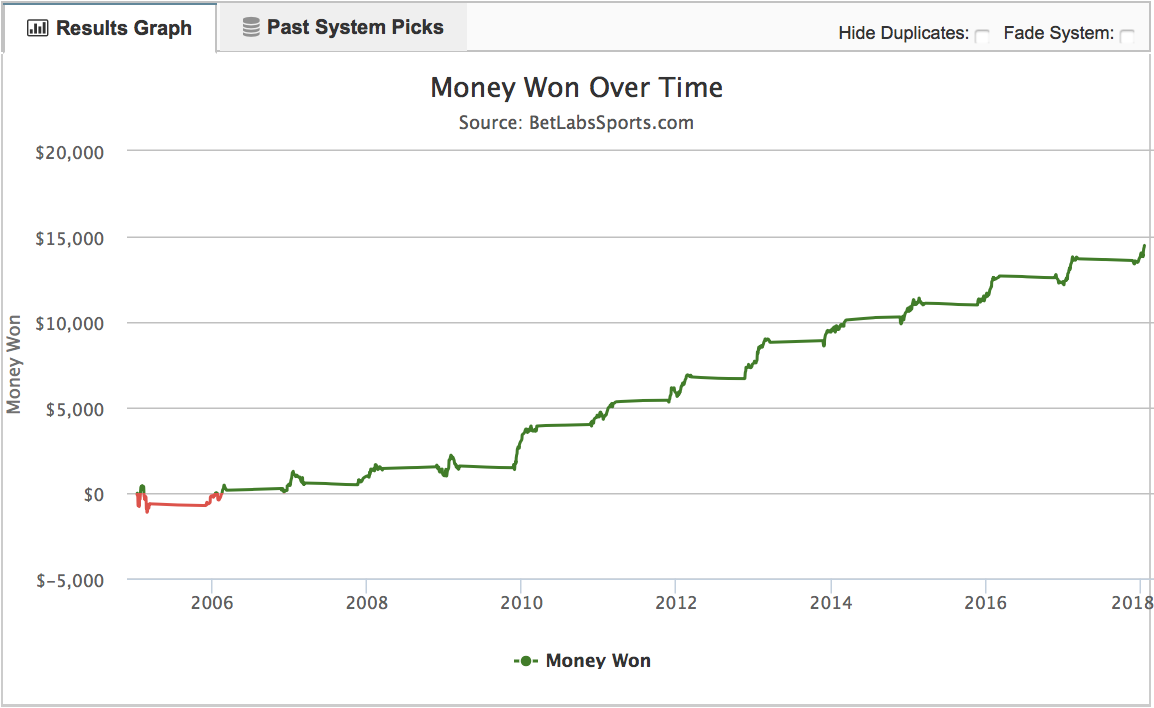 What makes a good betting system? A theory explaining why the strategy works, a large sample and consistent results year-to-year. Steve's system has all three and is an improvement upon a current Pro System that targets poor ATS teams vs. opponents with a winning ATS record. There is more to it than just betting on teams that have struggled to cover but this winning betting system has gone 538-365-22 (59.6%) ATS since 2005. A $100 bettor would have returned a profit of $14,483.
Learn more about betting bad ATS teams.
Fade the Public in Big Conferences (Zane S.)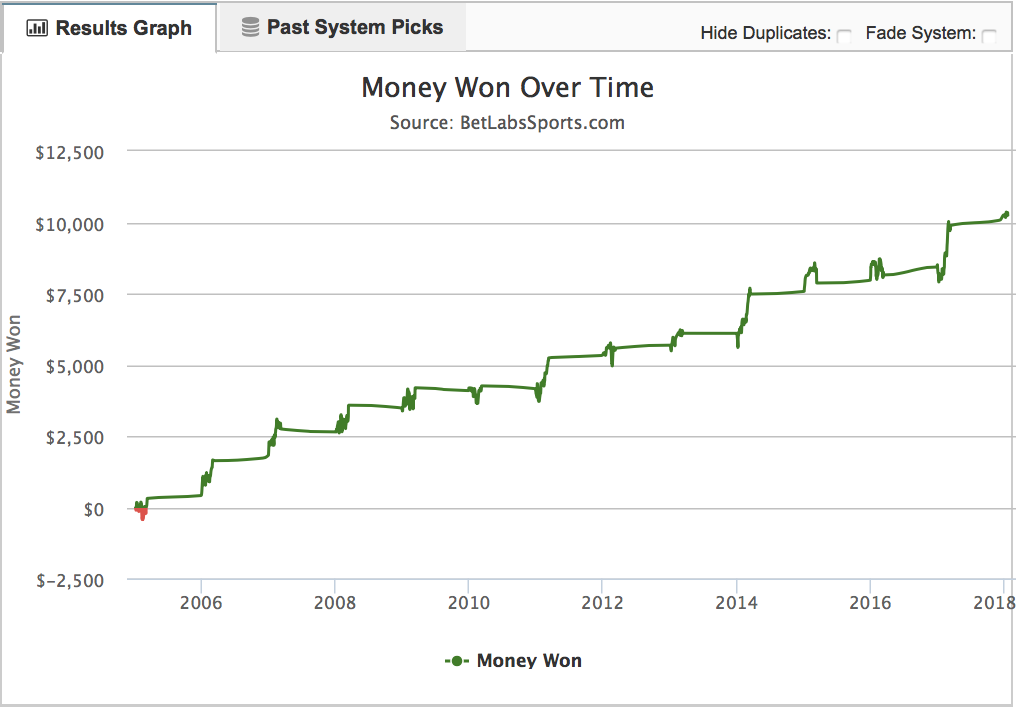 Betting against the public in college basketball is a profitable long-term strategy. Gamblers can gain an edge by focusing on matchups featuring power conference teams. These tend to be the most bet with additional square action. By fading the public contrarian bettors have gone 532-403-21 (56.9%) ATS since 2003, $100 bettors are up $10,242.
Learn more about fading the public.
Under With Good Over Teams (Tim S.)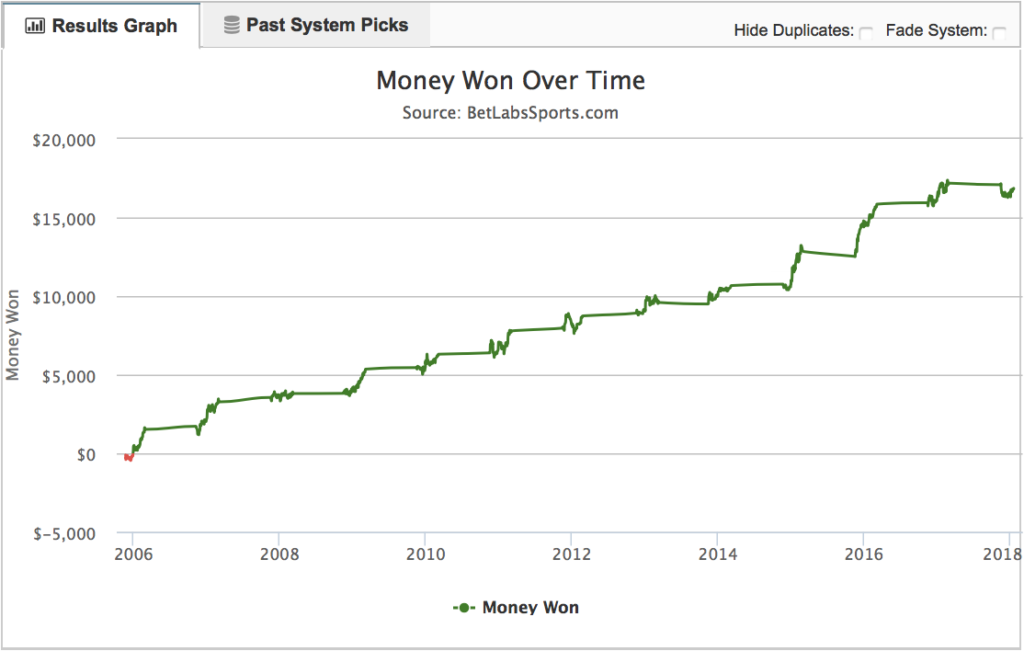 When two teams that have consistently covered the Over play each other, recreational bettors will expect the game to go Over and bet accordingly. Oddsmakers anticipate this reaction and artificially inflate the line. This leads to value on the Under.
Since 2003, the Under is 921-693-19 (57.1%) when two good Over teams play. A $100 bettor would have returned a profit of $16,787.
Learn more about betting the Under when good Over teams matchup.
1st Half: Underdogs on ATS Losing Streaks (Zane S.)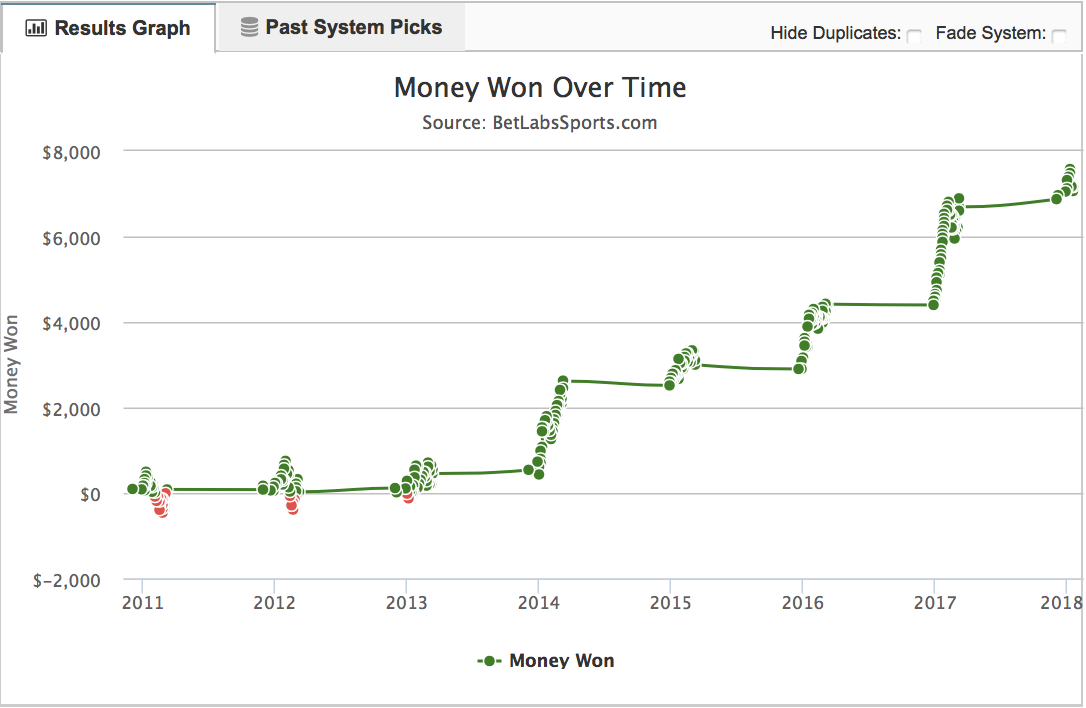 Being a contrarian bettor often means buying low on a team. The public wants no part of underdogs on an against-the-spread losing streak, which is precisely why there is value betting these underperforming squads. Bettors willing to look past a team's recent shortcomings have gone 364-269-11 (57.5%) ATS in the first half since 2010. A $100 bettor would have returned a profit of $7,064.
Learn more about underdogs on ATS losing streaks.
1st Half: Unders (Zane S.)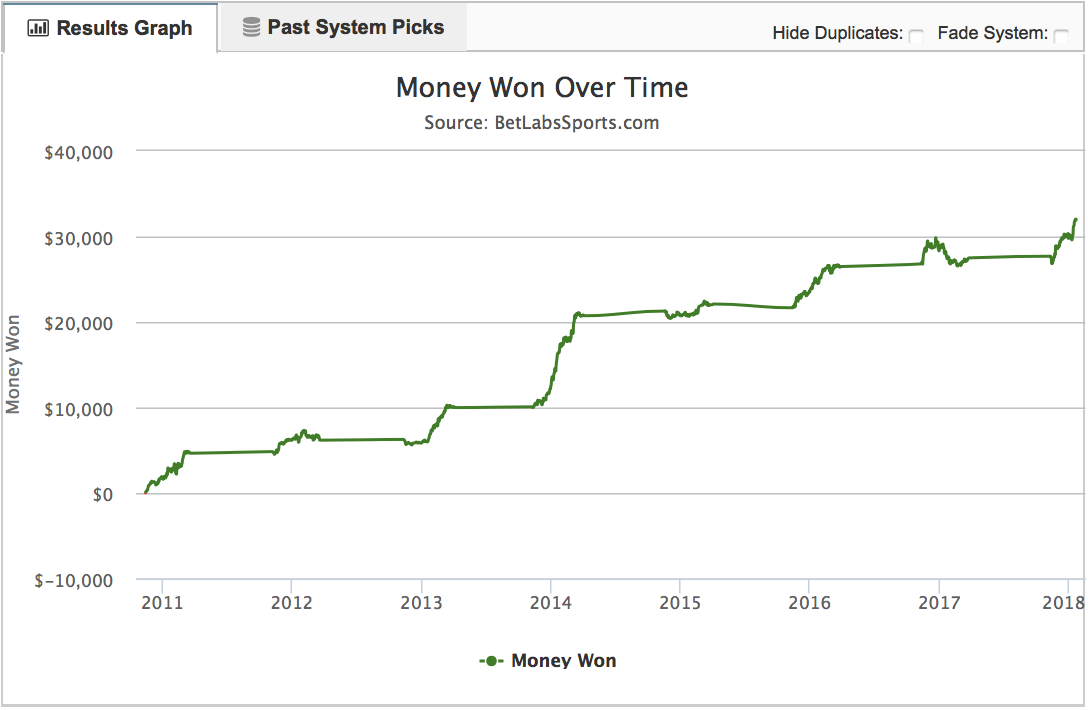 A simple truth, when betting totals it's easier for a game to go Under if the total is high. This strategy works especially well on first-half totals because there is less of a chance of intentional fouling and free throws that we see in late game situations that can push a game Over the total. Following this betting system the Under is 2066-1561-82 (57.0%) since 2010, +$31,943 for a $100 bettor.
Learn more about 1st half Unders.
Photo via Anthony Gruppuso-USA TODAY Sports