Joffe: My Stone-Cold Locks for March Madness — There Will Be Tears
Viva Las Vegas!! If you follow me on Twitter, you know I'm here and ready to rage … and by rage, I mean watch non-stop basketball for four days straight. Opening weekend is one of the most fun times to spend here or anywhere for that matter if you're a hardcore fan. Rather than me telling you my betting strategies (borrrrrrring!), I thought I'd go a different route. Here are the things you're sure to hear or see or do over the best three weeks in sports.
Presenting: My locks of the tourney …
You'll bitch about/celebrate your bracket, and everyone will want you to stop talking.
I know it's hard to hear, but the reality is, no one cares whether you correctly picked the huge first-round upset or finished Day 1 with a perfect bracket. There is nothing more annoying than being a bar and hearing "GDI MY BRACKET IS BUSTED!!" 50 times a day.
STOP. TALKING.
This is as much of a pep talk for myself as it is for you. I'm -500 to have a few too many bloodies before diving into some bracket talk this weekend. Ugh, I already hate myself.
There will be tears.
As a long time and faithful Arizona fan I'm always prepared for tears. Usually those tears are followed by a destructive bender which ends up with me apologizing to a lot of people whether on Twitter or as it went down in the 2014 Sweet 16 …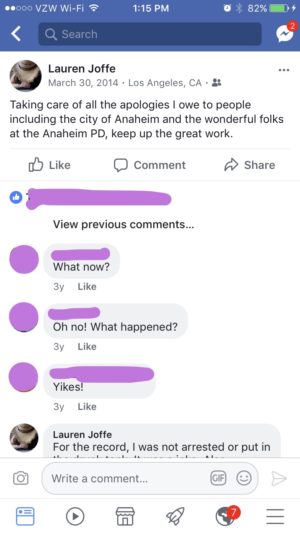 But I take solace in the fact that I'm not alone. The tears will be out in full force this March, and the cameras will be ready when the waterworks start flowing. Last year we all bore witness to the "Crying Northwestern Kid" and a few years before that the "Crying Villanova Band Girl." Heck, it only took four games this year to give us "I-Could-Never-Feel-Bad-For-You Arizona State Kid." (Side note: Bear Down. What a way to start the Vegas trip!)
I'm not one to judge, I'm really not. I get it. But there's a 100% chance anyone crying on TV ends up as a meme. It doesn't matter your age, race or gender. The Internet is an equal-opportunity offender, so if you're going to these games, beware.

There will be bad beats. There will be referee conspiracy theories. You will lose money. 
I will never forget the Duke-Utah game in 2015. It was one of the most disgusting gambling losses I've ever had to endure. I'm still mad about it. There have been others, and there will be more. Just start preparing for the bad beats now. It'll better for all involved that way.
You will promise to pace your drinking. You will fail.
There are very few things I can do for 12 hours straight besides sleep, but every March, I surprise the hell out of myself because I go from 10 a.m. to AT LEAST 10 p.m. sitting in a sportsbook or bar.
Well I HAVE done it … but it's almost never on the first day. Many times I don't remember the first day. You see, there are minimums at most places in Vegas when you have a table, and I promise you I have never come close to hitting it. I'm very gung-ho after my five mimosas and bloody marys, but things turn quickly. That's how you end up with a picture like this on your phone …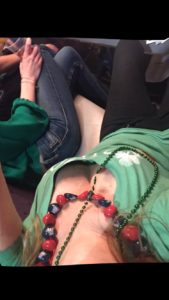 Related note: Whether you're in Vegas or at a bar in your town, the "shot girls" love to come around and get everyone all riled up. Take it from me, people: JUST BECAUSE THEY'RE FREE DOESN'T MEAN YOU HAVE TO TAKE THEM.
Now I'm going to finish my 100 brackets (I'll be sure to update you on their progress), cry about the bet I just lost on a play-in game, and prepare myself for the craziness that is March Madness.
Live it up, everyone!
How would you rate this article?