College Basketball Odds & Picks For Saturday: The Top 9 Games to Bet (Feb. 27)
Credit:
Rich Schultz/Getty Images. Pictured: Alex Hunter
Stuckey breaks down his top nine college basketball games that he's targeting to build his Saturday betting card.
From UNC vs. Florida State to Furman vs. Wofford, Stuckey has the day covered with the picks on the final busy Saturday of the regular season.
Below, find his comprehensive breakdown for each of his top matchups, including odds and his picks for each game.
We are just a few days from March, and I'd cut off my left pinky to ensure we get an NCAA Tournament. But let's not get ahead of ourselves — we still have the last large, regular-season Saturday slate of the season (with a few conference tournament games sprinkled in).
One of the most defining aspects of betting on this unique season has been trying to keep up with and measure the impact of teams coming off long pauses in action due to COVID-19. For the season, teams resuming after a hiatus of 14 or more days (against teams that are not) have gone 69-88-3 against the spread (43.9%) through Thursday.
The results get worse as the break gets longer, but the sample size also gets smaller. I personally think you have to treat each break differently, but that's not easy to quantify. Also, the betting market will adjust to trends like this over time.
This Saturday, eight teams come off 14-plus day breaks:
*Charlotte and UTEP will face each other after both have been off for 14 days. For what it's worth, when two teams meet after both having breaks of at least two weeks, the under has gone 106-85-2 (55.5%) since 2005 according to our ActionLabs data.
And if you are into trends, here are a pair of interesting ones that speak to two of the most unique aspects of this season — no fans and back-to-back games:
When the first game of a conference back-to-back goes under, the over in the second is 73-53-3 (57.9%)
Home conference dogs of 6 or more points are 97-157-9 (38.2%). Double-digit home dogs are 33-62-2 (34.7%)
The sample size isn't extraordinary, but those are glaring splits related to two distinct characteristics of this particular season. There could be a lot of noise in that data, but they are certainly worth noting.
Circled Saturday Spots
I may mention the regression monster a few times below. Well, it's fair to say he may be coming for my Saturday spots, which have gone 14-3-1 this season. Let's hope that's not the case, and I mainly hope you just pick up a few key nuggets that help you build your Saturday card.
Here are my nine favorite circled spots for Saturday with six under consideration that will require further investigation overnight. As always, you can follow along to see what I play on the Action App.
Loyola Maryland vs. Navy
Noon ET on ESPN+
Yes, we are going back to the well with Loyola Maryland again. And against a Navy team that led by 24 in the first half when I bet Loyola against Navy last month.
Why, you may ask? Well, besides the fact that I'm a masochist, from a pure variance perspective, Navy has probably been the luckiest team in the nation while Loyola has been the unluckiest. You can confirm this by looking at shot quality metrics or any number of advanced luck measures.
Loyola will not keep missing every wide-open shot, and its opponents won't keep making theirs. You'd also have to think the Greyhounds are overdue to win a close game after suffering an unfathomable number of improbable losses (although their poor free throw shooting doesn't help in those situations and does worry me a bit).
Loyola actually matches up pretty well here. Navy earns its living on the glass and by forcing turnovers, and Loyola is strong in both areas. Also, the Greyhounds will have the best player on the court in Santi Aldama, who is averaging a double-double for the season.
Bring on the pain to start the day.
Target Price: Loyola Maryland PK or better
Idaho State vs. Montana
2 p.m. ET on Big Sky TV
This is a good bounce-back spot for Idaho State after dropping the first of a the two-game set. Despite extreme negative 3-point variance on Thursday — Montana 14-of-30 vs. Idaho State 4-of-24 — the Bengals still almost came all the way back from a 16-point second-half deficit after a rotten start.
Idaho State's primary issues on offense are turnovers (343rd in the nation), but that's not something Montana's defense will exploit. The Bengals also have a stout interior defense to match up with rim-reliant Montana.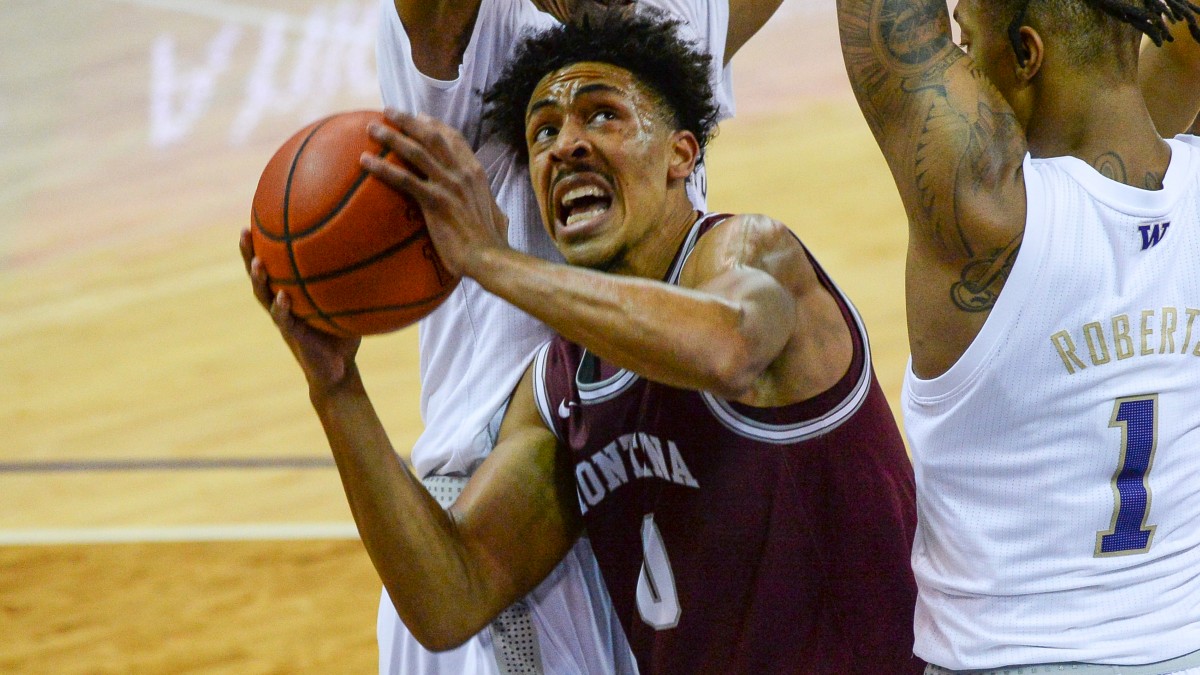 For whatever reason, Montana has been putrid in the second game of these weekend Big Sky double-headers. The Grizzlies are 5-3 in the opener, but just 1-6 in the second game.
Target Price: Idaho State +2 or better
Portland State at Northern Colorado
2 p.m. ET on Big Sky TV
Let's stay in the Big Sky with another team that could bounce back after falling short on Thursday. Idaho State came all the way back from 14 points down before losing on a buzzer-beater.
Similar to Montana, Northern Colorado has struggled mightily in the second game of these double-headers. The Bears are 5-1 in the first game but just 0-4 in the second if you throw out lowly Idaho.
Conversely, Portland State has thrived in the second game, at 4-1 after dropping all five of its opening games excluding Idaho. PSU's pressing style can be difficult to face for a second time in three days. The Vikings press at a nation-high 45% rate — 10% higher than the next highest (Samford).
This could be an especially tall task for a potentially shorthanded UNC team in its third game in six days after a three-week COVID-related pause. Legs could certainly be an issue in the altitude of Greeley, Colorado.
Idaho State also possesses superior depth, especially if Northern Colorado remains without Sam Masten and Tre'Shon Smoots, who missed both games this week.
Additionally, the ISU defense matches up well in the half-court with Northern Colorado, which relies on (and excels in) pick-and roll. Idaho State ranks in the 94th percentile in pick-and-roll defense, per Synergy,.
Target Price: Portland State +2 or better
Miami at Clemson
2 p.m. ET on ACCN
It turns out that Clemson wasn't nearly as good as I thought early in the season. On the flip side, the Tigers weren't nearly as bad as everyone thought during an ugly mid-season slide. It now seems as if everyone has jumped back on the Brad Brownell bandwagon. It may be time to sell the Tigers in a potential sleepy spot against an ACC bottom feeder.
This is still a Clemson team that has four fortunate conference wins:
Banked in 3 at the buzzer to beat Georgia Tech
Squeaked out an ugly one against Louisville
Won in overtime against N.C. State
Beat this same Miami team by one
Look, Miami isn't any good in part due to a roster depleted by injuries, but the Canes have been especially bad against zones, which they've seen at a top-five clip nationally. They likely won't see many against Clemson. They've also handled opposing presses fairly well (albeit in a small sample size), which Clemson has utilized at a 20% rate.
And while they aren't a good shooting team by any stretch, Miami will eventually hit some open jumpers (currently ranked in the seventh-percentile in that category). By almost every relevant advanced metric, Clemson has been a bit lucky and Miami the opposite.
Ultimately, 13 points is too many in what could be a rock fight. Hold your nose for this one.
Target Price: Miami +12 or better
North Carolina vs. Florida State
4 p.m. ET on ESPN
This is a classic buy-low, sell-high spot.
I expect a best-effort game from UNC after an extremely careless effort against Marquette. Roy Williams should have his troops ready. Since 2005, Williams is 66-45-3 (59.5%) ATS after a loss, covering by more than two points per game. He's the fifth most-profitable coach out of 775  in our ActionLabs database.
FSU may also have some overdue 3-point regression coming. In conference play, the Noles are shooting a ridiculous 41.7% from deep and are at an insane 1.34 points per possession on contested  jump shots. For reference, the second-best team sits at 1.24.
And while the Heels can't shoot, they've been snake bit on wide open jumpers. We could see a minor positive bump in that department down the stretch.
Additionally, FSU might be shorthanded: Starting point guard M.J. Walker missed last game with a nagging injury. Although FSU just won back-to-back ACC games with zero points from Walker, which speaks to its endless depth.
However, that depth could be lacking. Tanor Ngom also missed last game with a nagging injury, although the 7-foot-2 big man doesn't play a ton of minutes. More importantly, junior Malik Osborne — who plays about 50% of minutes at the four spot — left the last game after rolling his ankle.
I do have some concerns here. UNC will likely not get out in transition as much as it prefers against a solid offensive rebounding team. I also worry about the ability of the young UNC guards to break down the long, experienced FSU perimeter.
UNC also struggles to defend in transition, where FSU can slice and dice opponents with its athleticism. That said, UNC is one of the few teams with the size to match up with FSU. The Heels should come out with an inspired effort and win the battle of the boards by a decent margin, which is very rare against FSU.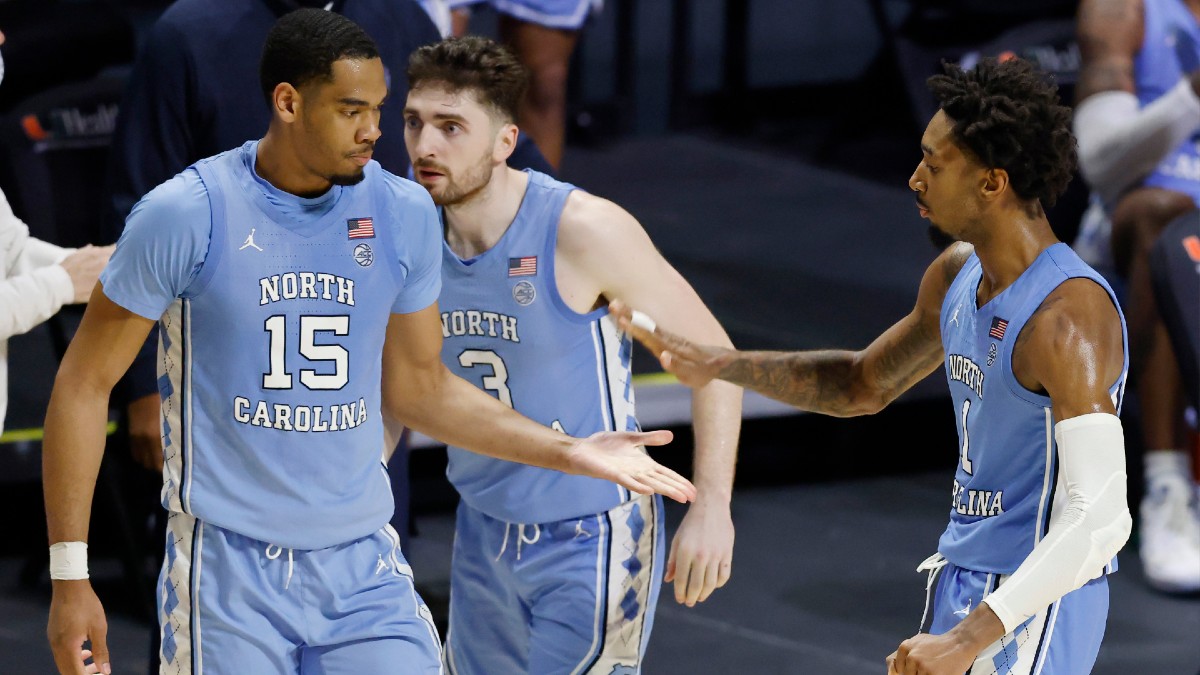 When these two teams met last month in Tallahassee, where FSU is nearly unbeatable, UNC at least made it competitive despite FSU shooting 50% from deep and 26-27 from the stripe. (I should note that Scottie Barnes didn't play.)
I'm using a bit of intuition here, but I like the desperate home dog against a potentially shorthanded FSU team. Maybe we also get a semi-flat effort from the Noles, who have dropped two of their three road games against potential tourney teams (Georgia Tech and Clemson).
Target Price: UNC +2.5 or better
Kansas State at West Virginia
4 p.m. ET on ESPN2
Get used to holding your nose in what could be a long Saturday.
I actually fancy the Wildcats in a potential flat spot for West Virginia after a successful Texas road trip with a home game against Baylor on deck. I just think the market hasn't caught up to a much improved Kansas State team.
It's not surprising the offense has played better late in the year, as KSU is one of the nation's least experienced teams. Per KenPom, they rank 335th in experience.
The Wildcats couldn't get out of their own way over the first three months but have slowly turned things around in February. They had a three-point loss to Texas earlier in the month then picked up their first two conference wins in their two most recent games against Oklahoma and at TCU.
Kansas State is still one of the worst shooting teams in the country, but we can expect a little better than its 27.5% mark from 3-point range in league play — especially with a young group playing with much more confidence on the offensive end. They can have some success at the rim in this matchup as well.
Meanwhile, West Virginia has been quite fortunate in regards to 3-point shooting. In Big 12 play, the Mountaineers are shooting a silly 40.9% from deep. And based on the historical shooting percentages of their personnel and the tough shots they take, I can't envision the Mountaineers maintaining that pace. Per Shot Quality, they've been the fifth-luckiest team in regards to Adjusted Shot Quality. Negative shooting regression seems imminent.
On the other end of the floor, West Virginia has allowed the sixth-highest rate of open jump shots, per Synergy. Bob Huggins' group has just been fairly lucky when opponents fire up those open shots.
I'll admit that Kansas State's turnover issues are troubling in this matchup, but the Wildcats can at least compete on the glass.
Yes, West Virginia rolled by 22 earlier this season in Manhattan, but this is a much improved Kansas State squad. Bruce Weber's bunch will also try to grind this game to a halt, which makes catching this big number even more enticing. I think they can stay within this number, even if it might be painful to watch.
Target Price: Kansas State +15 or better
Iowa State vs. TCU
6 p.m. ET on ESPNU
Let's go back to the Clones, who have treated us well this season. Iowa State sits at 2-17 on the season with its only two wins coming against SWAC teams. That's not great, yet Steve Prohm's bunch continues to fight as we saw the other night in a close loss at Baylor.
For the season, Iowa State is 0-7 (0-6 in league play) in games decided by seven or fewer points. One of those included the first meeting with TCU in Forth Worth in a game that was tied with less than three minutes to go.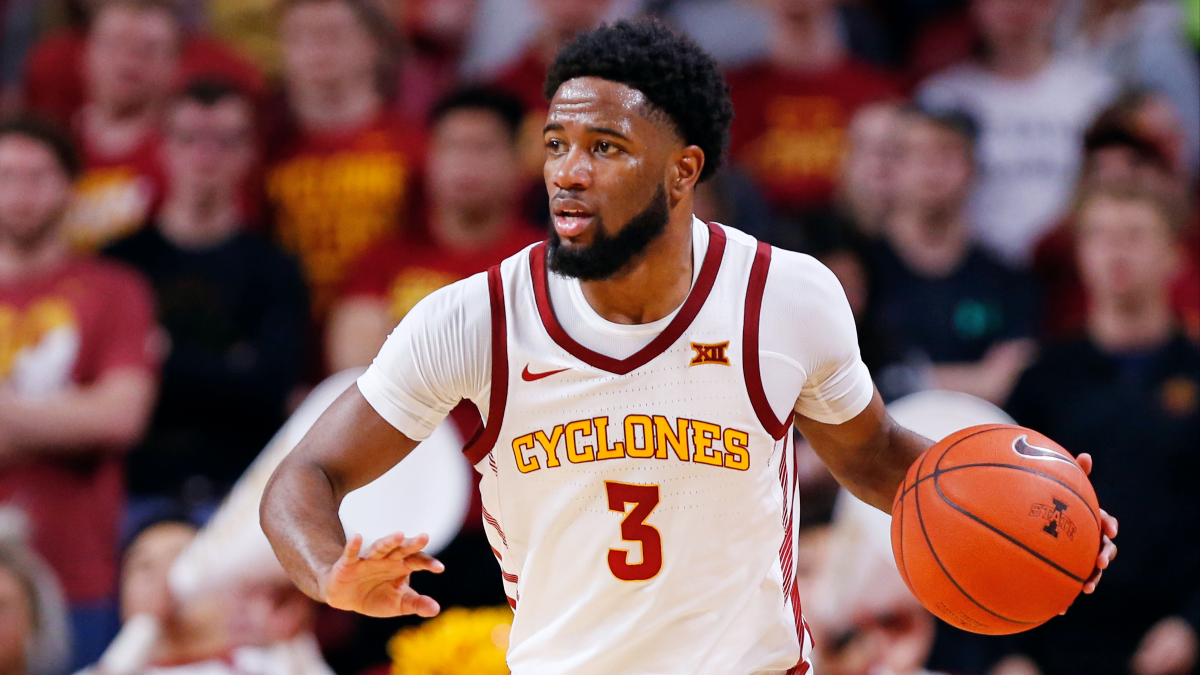 I expect the Clones to battle once again, as they seek that elusive first conference win. I also think this team remains a bit undervalued after being crushed by COVID in January, which resulted in a 17-day pause and subsequent key absences. They are now a few weeks into a more normal routine with a fully healthy roster.
I also don't mind the matchup. Kevin Samuel will get his inside for the Horned Frogs, but TCU won't expose Iowa State's turnover issues. The Cyclones' perimeter players should also have plenty of success off the bounce.
Target Price: Iowa State PK or better
Denver vs. Omaha
6 p.m. ET on Summit TV
Shame on you for thinking it couldn't get any uglier than Kansas State and Miami. I'm likely going to the window and getting myself a Denver ticket.
With its victory last night, Omaha clinched the final spot in the Summit League conference tournament. I'm not sure how much motivation the Mavericks will have on Saturday for the second game of this series.
This is also the second leg of a back-to-back in altitude with a shorthanded squad that was still down two starters last night. It appears that their best offensive player, Marlon Ruffin, may be out for the season after suffering a facial injury. And one of their best defenders, Wanjang Tut, didn't suit up for a second straight contest on Friday.
There's a chance that Denver lays an egg after having their postseason hopes ruined, but there's a better chance the Pioneers are the more motivated team in their season finale.
Hey, on the bright side, I only bet Denver once this season in its only victory against North Dakota.
Target Price: Denver -1 or better
Furman at Wofford
7 p.m. ET on ESPN+
Regardless of the UNCG-ETSU outcome, Furman can clinch the regular-season title and top overall seed in the conference tournament with a win. If UNCG goes down earlier in the day, Wofford could as well with a victory.
Full disclosure: I may have too much irrational love for Furman. I love the Paladins' 4-out offense that ranks fourth nationally in Rim and Three Rate. They have multiple ball-handlers and shooters all over the court. They rank second in the country in 2P% but have underperformed from 3 in league play at just 32.4%, so I wouldn't be shocked if they finish the season strong from deep.
Ultimately, I just think this Furman team has more talent and is significantly more experienced. I trust it to exact revenge for not only a home upset loss to Wofford earlier this season but also an upset loss that knocked it out of the SoCon tournament last year.
When these two teams met earlier this season, the Paladins actually led, 49-40, with 10 to go before Wofford closed on a crazy 33-18 run.
The Terriers are certainly a volatile team, as they attempt 3-pointers at the highest rate in the nation. If Storm Murphy and Co. are hot from deep, it won't be an easy task for Furman.
That said, I'm trusting the team I've loved the most all year in the SoCon. I've had this game circled for a month, and I'm sure the Furman upperclassmen have too.
Target Price: Furman -1 or better
Under Consideration
Xavier vs. Creighton: Good spot for the Musketeers, but I need to know the status of Nate Johnson. The early whispers are worrisome.
Tennessee State at Eastern Kentucky: If you have the stomach to bet TSU, this could be a good spot in its season finale against an EKU team (fresh off an upset of Belmont) with nothing to play for. The Colonels are already locked into the No. 3 seed in the OVC tourney.
UL Monroe at Texas State: I'm not sure how much Texas State will care after clinching its first conference title in program history yesterday. With nothing to play for, we could even see the Bobcats rest some key players.
Marshall vs. North Texas: The Mean Green took the opener of a two-game set, but Marshall plays a unique up-tempo style that can be tough to play for a second straight day, especially after the two-week pause North Texas endured leading up to this weekend. Legs could be an issue.
Nevada at Utah State: I think the Pack match up fairly well with USU. They just got way behind early last night, which wasn't too surprising after a near three-week layoff. They really started to find their game in the second half and almost came all the way back.
Elon at UNCW: The Seahawks are coming off a month-long COVID pause and will be without Jaylen Simms and John Bowen. I believe they will only have seven players available against a Phoenix team playing very good basketball after an initial adjustment period when they came back from a COVID break of their own.
How would you rate this article?