College Basketball Odds, Picks, Futures: 2022-23 Mountain West Betting Preview
Credit:
Photo by Tom Pennington/Getty Images. Pictured: Matt Bradley (San Diego State)
The Mountain West provided plenty of late-night drama throughout the college basketball regular season last year, and it resulted in four bids into the NCAA tournament.
All four teams lost their first game in the Big Dance — after Wyoming fell in the play-in game, Boise State, Colorado State and San Diego State all lost in the first full round.
The MWC didn't really have an elite team last year, but it had a handful of really solid ones. The result was a highly-competitive league field.
Boise State won both the regular season and conference tournament titles, but both were highly competitive down to the final game of the season — and final minute, with the Broncos winning some ridiculously close games.
This year, the league sets up a bit differently.
The question is whether or not anyone can really challenge San Diego State at the top of the conference. The Aztecs won the league in 2019-20 and 2020-21, but took a step back last year in a bit of a reloading year.
They are the clear class of the league on paper this season, with an elite defense and an improved offense featuring more firepower beyond just Matt Bradley.
Colorado State and Boise State both lose key pieces, New Mexico, UNLV and Utah State will all be pushing up into the potential next tier, and Wyoming returns its dominant duo to compete for another NCAA tournament bid.
It's going to be a fun league once again, so let's dive in.
My projected finish of the league is below.
---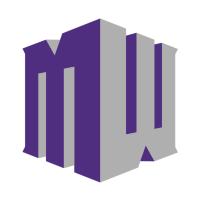 2022-23 Mountain West Regular Season Futures Odds
---
---

1. San Diego State Aztecs
| | |
| --- | --- |
| KenPom Ranking | 19 |
| Bart Torvik Ranking | 13 |
| AP Ranking | 19 |
It seems hard to believe given the success of the program as one of the mid-major elites, but San Diego State hasn't won a NCAA tournament game since 2015.
The Aztecs' best team in 2020 never got a chance to play in the tournament because of COVID-19.
The last two seasons, it's been Syracuse and an injured Creighton team that has knocked them out in Round 1.
Bradley returns for his extra year of eligibility, and he was a massive part of the Aztecs' offense last season. He accounted for just over 25% of the Aztecs' points last season.
At times, it was Bradley-or-bust for this offense, and SDSU became too reliant on him for scoring. He's a Cal transfer that took some time to settle in, but the offense made significant improvements in the second half of the season around him.
One year after winning MWC Defensive Player of the Year, Nathan Mensah is back for the Aztecs in the middle.
He doesn't offer a ton offensively, but he will ensure the Aztecs own one of the best 2-point defenses in the entire country. His block rate was 11th in the country and the defense was top-five in Effective Field Goal Percentage Allowed.
San Diego State ranks pretty well in returning production, but also brings in three transfers to help improve its depth.
The Aztecs have a new point guard this year, as Darrion Trammell (Seattle) will be running the show. Trammell is undersized at 5-foot-10, 165 pounds, but he was top-50 in steal and assist rate last season.
He should be able to produce more open looks for the Aztecs. Now they just have to make them. They were terrible offensively last year — prone to scoring droughts and bad at shooting efficiency.
Non-Conference Popcorn Game: vs. BYU, Nov. 11 at Viejas Arena
Bottom Line: SDSU's floor is always extremely high because of defense. The offense will decide its ceiling, though. Either way, the Aztecs are clearly the favorite to win this conference, and you can still find them in plus-money at DraftKings.
---

2. Wyoming Cowboys
| | |
| --- | --- |
| KenPom Ranking | 64 |
| Bart Torvik Ranking | 46 |
| AP Ranking | N/A |
I came into last season with much higher expectations for the Cowboys than the market. The MWC Preseason Poll picked them to finish seventh in the league, and the Cowboys were actually leading the conference in February.
One bad week did them in, and then a poor showing from Hunter Maldonado against Indiana bounced them from the tournament.
Despite that, it was a successful year for Jeff Linder in Laramie. The Cowboys have one of the most discernible offensive identities in the sport — they run post-ups more than any other team in the country.
Whether it's Graham Ike or Maldonado, Wyoming will back you down, take you on and force double teams. The Cowboys surround those two with good jump shooters, and that in turn, gives them an excellent offense.
With both Ike and Maldonado back, there's no reason that the formula won't be replicated in 2022-23. The two of them had the highest usage of any duo in the country last season.
The questions come on defense for the Cowboys. They were a bit fortunate on the defensive end that opponents shot really poorly from beyond the arc against them. The defense forces almost no turnovers, too, so the Cowboys are at the mercy of their opponents' shooting.
Wyoming plays extremely slow and doesn't look to get in transition, either.
They also lost sharpshooter Drake Jeffries, but they do have three transfers from UCLA and USC coming in to replace his production and depth.
The story of this year is returning production. Five of the six main-rotation players are back from last season, and Ethan Thompson (USC), Jake Kyman (UCLA) and Max Agbonkpolo (USC) should add depth to take some pressure and workload off of the two centerpieces.
Non-Conference Popcorn Game: vs. Dayton, Dec. 17 in Chicago, IL
Bottom Line: I expect Wyoming back in the NCAA tournament. The Cowboys have more depth, so they won't fade behind Maldonado and Ike's workload. The defense won't be great, but their style is effective — even if it's not the most exciting brand of basketball.
---
3. Boise State Broncos
| | |
| --- | --- |
| KenPom Ranking | 87 |
| Bart Torvik Ranking | 66 |
| AP Ranking | N/A |
The defending league champions are actually ahead of where they were last year in the preseason rankings.
It feels like there is less upside for the Broncos this year, though, especially after they rode a perfect storm through league play last season.
The offense was never pretty, but the length, athleticism and rebounding ability enabled the Broncos to make up for mediocre efficiency on their first shots.
Boise State loses three of its starters — Emmanuel Akot, Abu Kigab and Mladen Armus. None of them are stars in their own right, and Marcus Shaver Jr. is back to be a more ball dominant guard again.
They should turn the ball over a bit less this season, and they might end up being more fluid offensively despite the losses.
The key potential breakout player for the Broncos isn't Shaver, but Tyson Degenhart. He wasn't even getting minutes at the beginning of last season, but he became one of their most important players by the year's end.
He shot 54% on his 2s and made 41% of his 3s. For an offense that lacked consistency and perimeter jump shooting, Degenhart brought that.
He could be in line for a potential breakout season in Boise, and that is a major key to raising the Broncos' ceiling.
Naje Smith and Lukas Milner will be tasked with filling the roles of the lost players from last season, and how well they progress will be something to watch early in the new campaign.
Non-Conference Popcorn Game: vs. Texas A&M, Dec. 3 in Fort Worth, TX
Bottom Line: The team is certainly less talented than last season and should take a step back, but Leon Rice should have the Broncos competing for a tournament bid. They can beat anyone in their league on their day, but can probably lose to just about anyone, too.
---

4. Utah State Aggies
| | |
| --- | --- |
| KenPom Ranking | 68 |
| Bart Torvik Ranking | 51 |
| AP Ranking | N/A |
Utah State had seven losses by one possession last year. A lot of them came to the best teams in the league, too.
Their final record from last year won't show it, but the Aggies are a major positive regression candidate this season because they lost five games by one score to NCAA tournament teams.
Their season ended on a buzzer-beating loss to Colorado State, they took Wyoming to the wire twice, should have beaten Saint Mary's and had a three-point loss to Boise State.
The Aggies will still focus on guarding the rim this year — they haven't been good at guarding the paint since Neemias Queta left prior to last season.
But they're molding into the team that Ryan Odom wants them to be, and that means adding a really intriguing transfer in Taylor Funk from Saint Joseph's. Funk is a floor spacer and solid offensive weapon.
Sean Bairstow also returns this season and will be the key focal point of the offense. Justin Bean may be gone, but Bairstow should average more than 10 points per game this season and contribute on the glass.
Odom — the former UMBC coach when it upset Virginia — also added Dan Akin from Cal Baptist and Isaac Johnson from Oregon.
Akin had excellent rebounding numbers at Cal Baptist, but the jump in opposition talent is a noticeable one here.
Johnson has very little college experience, but was a four-star recruit coming out of high school.
Non-Conference Popcorn Game: vs. Oral Roberts, Nov. 22
Bottom Line: Utah State was unlucky last season, and with better results in close games, it would be forecasted to finish much better than eighth in this year's preseason poll.
The non-conference schedule is weak, but I think the Aggies are going to be underrated heading into league play because of an 8-10 record last season.
---
5. Colorado State Rams
| | |
| --- | --- |
| KenPom Ranking | 97 |
| Bart Torvik Ranking | 95 |
| AP Ranking | N/A |
David Roddy is gone, and he's irreplaceable.
Niko Medved is one of the most underrated college coaches in the entire country, though. He earned the Rams a top-six seed and had them ranked in the AP Top 25 last season.
Regardless, injuries and departures mean that this could be a tough year for the Rams. It's not just Roddy that left — the Rams also lost Dischon Thomas to the transfer portal, Chandler Jacobs and Kendle Moore.
That's about 38 points worth of scoring per game.
With Isaiah Stevens out until potentially January, that's 14 points and five assists per game missing in production.
Colorado State's Isaiah Stevens (foot) is not expected to play until some point in 2023, per Niko Medved.

Stevens averaged 14.7 PPG last season. Was voted to the Preseason All-Mountain West First-Team.

— Jon Rothstein (@JonRothstein) October 24, 2022
Stevens is an incredibly shifty point guard who perfectly executes the Rams' offense under Medved. Without him, it's hard to see where the Rams make up for that loss.
Colorado State's biggest weakness is interior presence and defense. The Rams scheme around it, but at times, Roddy was the biggest guy on the floor and played center.
James Moors could take a step forward on the inside as a scorer this year. He was efficient last season, but his defense is still a question mark.
Non-Conference Popcorn Game: at South Carolina, Nov. 17
Bottom Line: No team lost more talent in this league than Colorado State, and now Stevens' injury feels like it will be too much to overcome. On one hand, though, the Rams could gel as a team and see what they have the next two months without him.
Once conference play comes around, maybe Stevens returns and they reach a new height.
Consider me skeptical of the Rams, who finished last season ranked in the top 10 in KenPom's Luck Rating. There's not enough defense on the inside, and unlike last year, there's not enough offensive shooting and talent to overcome it.
---
6. New Mexico Lobos
| | |
| --- | --- |
| KenPom Ranking | 138 |
| Bart Torvik Ranking | 85 |
| AP Ranking | N/A |
It gets more difficult to separate the teams at this point, but New Mexico took a clear step forward in the second half of last season.
The Richard Pitino era is off to an okay — but not excellent — start. You could make a case that New Mexico had the best backcourt in the league last season, and both of them are back this year.
The Pit is still one of the biggest home-court advantages in the country when it's rocking, and now the fans might have something to pull for.
With Jaelen House and Jamal Mashburn Jr. back, the Lobos will be quite difficult to guard.
Non-Conference Popcorn Game: at Saint Mary's, Nov. 30
Bottom Line: The Lobos' top five players are back, and now they've added some depth via the transfer portal. There's a ton of upside for this program this season because we know they're not as bad as 2020-21 and 2021-22 showed.
Morris Udeze (Wichita State) is a transfer you can get excited about, and the Lobos will be a fun watch if nothing else in 2022-23.
---
7. Fresno State Bulldogs
| | |
| --- | --- |
| KenPom Ranking | 107 |
| Bart Torvik Ranking | 65 |
| AP Ranking | N/A |
Fresno State wasn't a great team last year, but Orlando Robinson was a can't miss player. Robinson averaged 19 and eight last season and was the entire focal point of the Bulldogs' offense.
They ran an incredibly slow offense and often played very ugly games in the 50s.
They don't have a key scorer this season, but they do have more depth and more balanced scoring.
Does that make the Bulldogs more interesting? I think so.
The floor is probably lower with such diffused scoring, but one or two breakout showings on offense would get them to reach a heightened ceiling.
The Bulldogs have three bigs entering the fold to try to replace Robinson. No one can really replace him, but if one or two are solid, the team won't drop far this season.
Non-Conference Popcorn Game: at North Texas, Nov. 19
Bottom Line: Replace Robinson, and you'll be okay. But that's easier said than done.
---

8. UNLV Rebels
| | |
| --- | --- |
| KenPom Ranking | 118 |
| Bart Torvik Ranking | 106 |
| AP Ranking | N/A |
Bryce Hamilton took 39% of UNLV's shots last season. He was incredible, and at times, the most difficult player to guard in the league.
Just ask Colorado State. The Rams had no answers for him, but the bigger and more physical defenses shut down UNLV pretty well last year.
Now that Hamilton and shotmaker Donovan Williams are gone, it's hard to see where the Rebels go for easy offense and who the offense is centered around.
The vibes are good around UNLV in year two under Kevin Kruger, but I am a bit more skeptical of this crop of players.
The Rebels brought in six transfers, and many of them are expected to have key roles. As many as three or four could even start the first game of the season.
Non-Conference Popcorn Game: vs. Dayton, Nov. 15
Bottom Line: I'm always hesitant to believe in a team of all transfers, especially early in the season. The Rebels only play two top-100 opponents in the non-conference, so maybe they'll bank some wins and get some confidence as a cohesive team.
I still don't see them as a top-100 team, though.
---
9. Nevada Wolf Pack
| | |
| --- | --- |
| KenPom Ranking | 132 |
| Bart Torvik Ranking | 165 |
| AP Ranking | N/A |
While some saw Nevada as the second or third favorite to win the MWC last season, I was selling the Wolf Pack early and often. Nevada was terrible in the non-conference. It started to figure it out in the second half of the conference slate, but it didn't do enough to rescue its season.
The Wolf Pack had an open look at the buzzer to make the conference tournament semifinals and might have stolen a bid if they beat Boise that day.
Since then, though, the Wolf Pack have lost a lot of pieces and don't look to have enough talent to compete in the middle tier of the league.
Grant Sherfield, Warren Washington and Desmond Cambridge Jr. combined for 46 points per game, and they're all gone.
Non-Conference Popcorn Game: vs. Tulane, Nov. 21 in Cayman Islands
Bottom Line: Jarod Lucas (Oregon State) and Tyler Powell (Seton Hall) are interesting transfers, but the Wolf Pack haven't had much success with new additions welding into a good team of late.
There's not enough depth to play fast like Steve Alford wants, either. I'm selling Nevada again.
---
10. San Jose State Spartans
| | |
| --- | --- |
| KenPom Ranking | 236 |
| BartTorvik Ranking | 222 |
| AP Ranking | N/A |
San Jose State had the misfortune of the injury bug last season, and often struggled to keep its best — and even okay — players in the lineup.
The Spartans were sometimes competitive, but other times they were completely overmatched in this league.
But trust the track record of head coach Tim Miles, as he's added some nice depth pieces through the transfer portal.
Non-Conference Popcorn Game: at Arkansas, Dec. 3
Bottom Line: There's not a ton of high-end talent, but I'd expect a step forward for the Spartans based on health alone. The MWC was so competitive last year that teams would almost get a rest with a free win against the Spartans. That won't be the case this season if they're healthier.
---
11. Air Force Falcons
| | |
| --- | --- |
| KenPom Ranking | 235 |
| Bart Torvik Ranking | 234 |
| AP Ranking | N/A |
There's an immediate concern when you look at the Air Force profile from last year: turnovers. The Falcons were bottom-30 in the country in turnover rate last year, and now lost their best two ball handlers this offseason.
Air Force will always be one of the tougher road trips in the Mountain West because of elevation in its gym, but the Falcons have little talent to compete with the rest of this league.
Non-Conference Popcorn Game: vs. Portland, Nov. 17
Bottom Line: Both A.J. Walker and Joseph Octave are gone, so the whole offense will run through Nikc Jackson and Jake Heidbreder. The two of them are solid players, but are not consistent enough. This offense will have major problems protecting the ball and scoring.
There will be some gross bets on the Falcons as solid home underdogs, though. They play slow and will always give a solid defensive effort despite lacking talent.
---
Mountain West Conference Futures
San Diego State to win the MWC (+100 at DraftKings)
How would you rate this article?
This site contains commercial content. We may be compensated for the links provided on this page. The content on this page is for informational purposes only. Action Network makes no representation or warranty as to the accuracy of the information given or the outcome of any game or event.