College Basketball Odds, Picks, Futures: 2022-23 WAC Betting Preview
Credit:
Photo by Christopher Hook/Icon Sportswire via Getty Images. Pictured: Jovan Blacksher Jr. (Grand Canyon)
The WAC is a strong contender for my favorite conference year in and year out. I firmly believe its one of the most underrated conferences in college basketball, and it's only getting better.
Just one season after adding four programs into the league, the WAC has two departures but brings in two more teams (Southern Utah, UT Arlington) to fill the spots.
Outside of the strong competition during the regular season, the conference tournament will be vastly different than what you are used to seeing in other conferences.
With the help of Ken Pomeroy, the WAC has developed a resume system that will determine how teams are seeded in both the men's and women's conference tournament this year.
The system will rate performance for the entire season (not just conference play). If you're interested in learning more about how the system works, you can see the conference release.
---

2022-23 WAC Futures Odds
---
---
Contenders
Grand Canyon Lopes
| | |
| --- | --- |
| ATS Record '21-22 | 17-12-0 (58.6%) |
| O/U Record '21-22 | 13-15-1 (46.4%) |
If you found yourself at a Grand Canyon basketball game and didn't know anything about the Lopes, you would think you were in a Power Five environment watching a team that had multiple Final Four appearances — at the very least.
Nope, thats just the GCU Havoc, the biggest home-court advantage in all of college basketball.
The Lopes didn't make the postseason last year, but that shouldn't overshadow the amazing 23-win season they had, with victories over eventual NCAA tournament team San Francisco and WAC regular-season champ Seattle.
The Lopes return three starters and 56.1% of their minutes from a season ago. The leading returnee is Jovan Blacksher, who earned all-conference honors a season ago when he led the conference in multiple offensive categories.
Other returning starters include Gabe McGlothan and Yvan Ouedraogo, along with a key rotational piece off the bench in Chance McMillian, who appeared in every game last season.
From the transfer portal, the Lopes added threats from deep in Noah Baumann — a Phoenix native who has made stops at SJSU, USC and Georgia — and Walter Ellis (Bucknell). They also added Rayshon Harrison (Presbyterian), a guard familiar with heavy usage.
GCU's weakness last year was in the paint, as it posted just a 54.8% Success Rate at the rim. If the Lopes can improve their interior presence, this is their conference to lose.
---
Abilene Christian Wildcats
| | |
| --- | --- |
| ATS Record '21-22 | 17-14-1 (54.8%) |
| O/U Record '21-22 | 17-15-0 (53.1%) |
The Wildcats look to keep the ball rolling after an outstanding first year in the WAC that saw them end the year ranked sixth in the conference and make it to the conference tournament championship.
Abilene Christian's 25 wins last season were the most in program history, as it notched its fourth campaign in a row of 20+ wins.
Seven of the Wildcats' top 10 players from a season ago return, along with a familiar face in Wichita State grad transfer Joe Pleasant.
Before he transferred to Wichita State last season, Pleasant was a major contributor for the Wildcats in their three previous successful years. Pleasant was actually the player who made the free throws to pull off the upset over Texas in the 2021 NCAA tournament.
In addition to the returnees is Ali Abdou Dibba, a Chicago State transfer who optioned to stay in the WAC despite the school's departure.
He didn't play much last season due to multiple reasons, but when he did, he was impressive.
The Wildcats also bring in a talented duo of freshmen in Muodubem Muoneke and JV Seat.
Abilene Christian loses three of its best players on the defensive end, and almost no team was worse last year when it came to fouling. I think not only can the Wildcats find answers at the defense end, but they can do so without sending players to the stripe as often.
The Wildcats are as strong a contender to win the WAC as any other team.
---
New Mexico State Aggies
| | |
| --- | --- |
| ATS Record '21-22 | 19-12-0 (61.3%) |
| O/U Record '21-22 | 17-14-0 (54.8%) |
Few teams in the country have had more consistent success in the last decade than the Aggies.
But this year, that consistency faces its biggest challenge yet.
After five seasons and a conference win percentage of 83.1%, Chris Jans is gone, along with every starter from a season ago. The Aggies return less minutes than any other team in the conference (9.2%).
Stepping into Jans' shoes is Greg Heiar, who is fresh off of a NJCAA Division I Championship at Northwest Florida. Fortunately for those in Las Cruces, there may not be anyone better to fill the position. Heiar played for Jans, worked under him at Chipola and worked with him at Wichita State.
It will be the second time he takes over after Jans leaves a program, having done so at Chipola, as well.
The two main returnees from last season's WAC title team are Mike Peake and Marchelus Avery, both of whom averaged double-digit minutes for the Aggies.
Joining them are two Chicago natives and SEC transfers in Xavier Pinson (LSU) and DaJuan Gordon (Missouri). Heiar also brings two players with him from Northwest Florida in Deshawndre Washington and Issa Muhammad.
The roster may be almost entirely new, but it's deep with athleticism and proven talent. The biggest challenge will be getting players who have been No. 1 options for the majority of their careers to mesh together.
If they can figure it out, winning the conference in the Aggies' last season as a member of the WAC is a very real possibility.
---
---
Lot of Potential
Stephen F. Austin Lumberjacks
| | |
| --- | --- |
| ATS Record '21-22 | 12-16-1 (42.9%) |
| O/U Record '21-22 | 18-11-0 (62.1%) |
The Lumberjacks are undoubtedly one of the deepest teams in the WAC. After star point guard Roti Ware went down with an injury last season, the young core of Stephen F. Austin stepped up, winning the final 10 games of the year.
The Lumberjacks return a majority of that young core from a season ago, and hope to keep the momentum rolling.
Joining them will be an impressive group of five transfers, including Robbie Armbrester (Houston).
There simply wasn't enough minutes to go around to get Armbrester in the rotation at Houston, and as a result, the Lumberjacks get a ridiculously athletic Power Five talent who is sure to immediately make an impact.
It will take SFA some time to adjust to operating without Gavin Kensmil, but I believe "DayDay" Hall can fill his role well. Expect the Lumberjacks to once again be in the running at the top of the conference.
---
Utah Valley Wolverines
| | |
| --- | --- |
| ATS Record '21-22 | 16-14-0 (53.3%) |
| O/U Record '21-22 | 14-15-1 (48.3%) |
Utah Valley was impressive last season, but injuries plagued key players on the roster, taking it from 5-3 in the conference to a finish of just 10-8.
The Wolverines now look for answers without two-time Defensive Player of the Year Fardaws Aimaq and their leading scorer Connor Harding.
They do return three starters and a solid core of rotation players — not to mention the addition of fellow WAC program transfer Tahj Small (Tarleton State). Small was one of the best players on the roster at Tarleton State, and there's no reason to believe he won't find the same success in Orem.
If Utah Valley wants to get to the top of the WAC, it'll need to make major improvements when it comes to ball security. Last season, the Wolverines ranked 348th in offensive turnover rate.
The Wolverines will remain a force on the glass at both ends despite the loss of their two-time DPOY. If they can now maintain ball security, they are definitely a team with a chance to go all the way in the WAC.
---
Seattle Redhawks
| | |
| --- | --- |
| ATS Record '21-22 | 17-13-1 (56.7%) |
| O/U Record '21-22 | 11-18-2 (37.9%) |
The Redhawks went 23-9 last season under an interim head coach, winning a share of the regular-season title, as well as earning the most wins they've had as a program since the '57-58 season.
In what was a no-brainer decision, Chris Victor was made the permanent head coach.
Now that he's able to actually prepare before the season begins, how good can this Seattle team be?
The Redhawks return seven of their nine players from a season ago. Unfortunately, one of the departures is one of the conference's best players in recent history in Darrion Trammell.
As they look to make up for the lost output on the offensive end, the Redhawks will rely on Cameron Tyson, who enters as the returning leading scorer.
When it comes to who takes over Trammell's spot as the starting point guard, I expect there so be some trial and error. Four different players — including three transfers — look to establish themselves as the heir apparent.
If any of them can be 2/3 as productive as Trammel on the offensive end, this team could definitely find itself back atop the conference.
---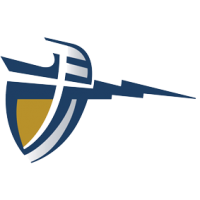 Cal Baptist Lancers
| | |
| --- | --- |
| ATS Record '21-22 | 13-17-1 (43.3%) |
| O/U Record '21-22 | 13-17-1 (43.3%) |
The Lancers have been a Division-I program for just four seasons, and in half of those, they've made the postseason. Now fully eligible for all postseason tournaments, the Lancers are looking to take the next step.
Cal Baptist enters the season with just 46.8% of returning production minutes from a season ago.
But not many around the Lancers seemed concerned.
That's largely due to the return of last season's WAC Freshman of the Year Taran Armstrong. Joining him is the Lancers' leading return scorer and his brother, Tre Armstrong.
To make up for the summer's departures, head coach Rick Croy brings in a talented group of transfers. The standout of the group is LMU's Joe Quintana.
Help from outside the arc arrives via Blondeau Tchoukuiegno, who made 38.4% of his 3s at New Hampshire.
One area of concern for the Lancers, specifically, will be their defense. It hasn't been awful in the past, but in a conference that defense dominates, returning just five players from a season ago could spell trouble.
---
Sam Houston Bearkats
| | |
| --- | --- |
| ATS Record '21-22 | 19-10-1 (65.5%) |
| O/U Record '21-22 | 12-18-0 (40%) |
The Bearkats will enter their second season in the WAC with it slated to be their last. Sam Houston — along with New Mexico State — will depart for the Conference USA following this season.
Sam Houston finished its first year in the conference ranked fourth with a record of 19-14, marking the ninth year in a row the Bearkats finished the season with 18 or more wins.
This year, they return three starters — as well as three rotational players — but do lose more than 40% of their scoring.
To compensate, Jason Hooten brings in six transfers to make up for the lost scoring.
However, a majority of them are unproven, so if they want to keep their 18-win season streak alive, multiple players will need to emerge as reliable shooters.
---
---
Bottom of Conference
Southern Utah Thunderbirds
| | |
| --- | --- |
| ATS Record '21-22 | 14-19-0 (42.4%) |
| O/U Record '21-22 | 19-14-0 (57.6%) |
Southern Utah enters its first season in the WAC with a very different type of game than what the league is used to. The Thunderbirds come from Big Sky, one of the most offensively-efficient conferences in college basketball.
Now playing in one of the most defensive-focused conferences in Division I, how will they fair?
The Thunderbirds return three 1,000-point scorers, along with a dominate center in Jason Spurgin.
Their biggest challenge will obviously be adjusting to the level of defense they will face on a consistent basis in the WAC. Their 249th-ranked defense from a season ago would only rank ahead of UTRGV in this league.
Questions about the defense can't be answered until we see how they perform against WAC opponents, but depth is also a concern for the Thunderbirds.
Fighting among the middle of the pack feels like their ceiling in year one.
---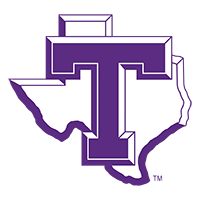 Tarleton State Texans
| | |
| --- | --- |
| ATS Record '21-22 | 14-14-0 (50%) |
| O/U Record '21-22 | 12-15-1 (44.4%) |
The Texans, led by a legend of the game in Billy Gillispie, faced some of the toughest competition college basketball had to offer a season ago. They took on Kansas, Michigan, Wichita State, Stanford and Gonzaga, which they were tied with after 11 minutes of play.
Tarleton is growing fast, and it isn't afraid of any challenge put in front of it.
The Texans return 51.7% of their minutes from a season ago. They also get back Shakur Daniel, who missed 14 games last year.
They do lose their top two scorers in Montre Gipson and Small. But they look to replace them with five incoming transfers, who are all promising but have yet to show proven production.
Tarleton has a long way to go on the offensive front, but it should remain competitive defensively. However, I don't think that will be enough to break into the top ranks of the WAC.
---

Utah Tech Trailblazers
| | |
| --- | --- |
| ATS Record '21-22 | 13-13-1 (50%) |
| O/U Record '21-22 | 11-16-0 (40.7%) |
Utah Tech has gone through a lot of changes over the years. One of the few to remain through all those changes is head coach Jon Judkins, who has led the program since it was a JUCO.
This season presents one of Judkins most experienced teams in recent history, as he returns a trio of starters.
Joining them is a transfer with high expectations in Tanner Christensen (Idaho). Christensen was one of the best rebounders in the Big Sky, and I expect that to transition well to the WAC.
He's going to be a problem in the paint for every team Utah Tech faces.
What's concerning for the Trailblazers is they need to find a way to replace the top two scorers they lost in the offseason. There are some players with the potential to take a step forward when it comes to both leadership and scoring, but only time will tell if they can prove themselves.
Until then, I'm not high on Utah Tech to finish high in the WAC.
---
UT Arlington Mavericks
| | |
| --- | --- |
| ATS Record '21-22 | 13-14-0 (48.1%) |
| O/U Record '21-22 | 13-14-0 (48.1%) |
The Mavericks enter the year with almost an entirely new roster, returning just 28.3% of their minutes from a season ago.
While they do bring in some significant talent via the transfer portal, the most important addition will be getting Pedro Castro back.
Castro had an injury last year that ended his season, but as a result, he was granted a medical redshirt.
Just three other players return from last year's team. As a result, second-year head coach Greg Young comes out of the portal with four players, the most significant addition being Texas A&M transfer Aaron Cash.
Cash is an elite rebounder who has played well at a higher level, and he could seriously be a difference maker for the Mavericks.
Unfortunately, I think that difference would only move UT Arlington from the bottom to fighting to break into the middle of the pack.
---
UT Rio Grande Valley Vaqueros
| | |
| --- | --- |
| ATS Record '21-22 | 15-13-1 (53.6%) |
| O/U Record '21-22 | 16-12-1 (57.1%) |
Anything that could have went wrong for first-year head coach Matt Figger at UTRGV in fact did. Faced with numerous injury and COVID-related issues, the Vaqueros finished the year just 8-23 last season.
They now bring back the second-least returning minutes in the league (17.4%). They are faced once again with an almost entirely new roster.
The Vaqueros and Figger know who they are — they know they aren't going to win the national championship — but they do want to have significant improvements from a year ago and at the very least, compete in the WAC.
Double-digit wins for UTRGV would be considerably impressive.
---
---
WAC Futures & Picks
I think the combination of returning veterans and talented newcomers will pair perfectly at Grand Canyon, and I'll be backing it to win the regular season for just the second time in history.
In 2021, the title was split between three programs. I think this Lopes team can win the full share of the championship, and I would back them at any number +250 or better for one unit.
How would you rate this article?